The Border Speeches Simplified
Understanding the key points in under five minutes
President Donald Trump gave a highly contested address to the nation on Jan. 8, and his statement was followed by a response from House Speaker Nancy Pelosi and Sen. Chuck Schumer.
Trump's statement can be simplified to these points:
For reference, this is the transcript of Trump's address.
Pelosi's statement can be simplified to these points:
For reference, this is the transcript of Pelosi's response.
Schumer's statement can be simplified to these points:
For reference, this is the transcript of Schumer's response.
Trump's first sentiment is in contention with Pelosi's first and sixth sentiments along with Schumer's fifth.
Trump states the situation is a "humanitarian crisis" and Pelosi refers to it as a "humanitarian challenge." While they both agree it is a humanitarian issue, Pelosi implies this is a manufactured crisis and that the president is fearmongering. Schumer expands on Pelosi's statement and states the "crisis" was created to "divert attention from the turmoil in his administration."
That is a fundamental disagreement between different opinions.
Trump's second sentiment was not contested by the data provided, but a different point was argued.
The arguments against this section are that a border wall would be inefficient in preventing drug smuggling, and not that his figures are wrong.
Reportedly, only a small percentage of heroin is seized by authorities when going through the ports of entry. A 2018 report by the Drug Enforcement Administration, stated that most drugs are driven in to the country after bypassing inspection at entry ports.
Trump included the figures of: 300 people dying each week to heroin, 90 percent of heroin comes from the southern border, and that more Americans will die this year than were killed in Vietnam. These have not been contested.
Trump's third sentiment was contested, but with data that shows a different point.
He said that action must be taken to prevent further deaths and provided statistics. His statistics have not been contested, but other statistics paint a different picture.
Studies conducted by the Cato Institute and the American Society of Criminology state that there is no evidence to support illegal immigrants causing more crime than native citizens.
Trump's fourth and fifth sentiment were not contested.
There were no statements, aside from the president's, regarding migrants and the Department of Homeland Security.
Trump's sixth sentiment was contested.
He said the $5.7 billion dollar barrier would pay for itself, but it currently would come out of the American taxpayer's wallet, instead of Mexico.
As for his comments that Mexico would pay for it, indirectly or otherwise, the president is basing that information on a trade agreement that has not been put into effect and that's benefits and costs are not yet known.
Trump's seventh sentiment was contested in Pelosi's second and third sentiments and Schumer's third and fourth sentiments.
Trump stated that Schumer supported a physical barrier in the past and blamed the Democrat's unwillingness to compromise as the reason as to why the federal government is still shut down.
Pelosi and Schumer both responded to this comment by stating that there were bipartisan bills to reopen the government and look into different ways to fund border security.
Pelosi then goes on to state that the president rejected the bills, where Schumer went to agree that the Democrats and the president both want stronger border security, but disagree on how to do it.
There was no comment made on the remark stating that Schumer wanted a physical barrier in the past or as to when a compromise might be reached, but both sides are unwilling to reach an agreement at the present time.
Trump's eighth sentiment went uncontested, but turned out to be a "total waste of time."
He said he was meeting with Pelosi and Schumer to solve the situation in a 45 minute meeting the next day, which did not receive a response at the time of the addresses, but further information has found that meeting to be unsuccessful.
Lines 188, 281 and 284 are no longer on detour in #Glendora.

All stops are back in service.@CitrusCollege @azusapacific @CityofGlendora @CCClarion

— Foothill Transit (@FoothillTransit) January 16, 2019
Trump's ninth, tenth, and eleventh sentiments were all personal remarks or opinions.
The ending remarks imply that he holds the opinions that borders are to protect loved ones and that securing the border is necessary to protect the country, and made personal statements regarding victims of the crimes.
Other sentiments not listed above were opinions for the most part.
Aside from Pelosi's fourth, regarding the 800,000 people who have not received their paychecks and the services that have been cut as a result of the shutdown, the remainder of comments made in the sentiment breakdown were opinionated.
For further fact checking, the Associated Press' version has further breakdowns on other issues.
Leave a Comment
About the Writer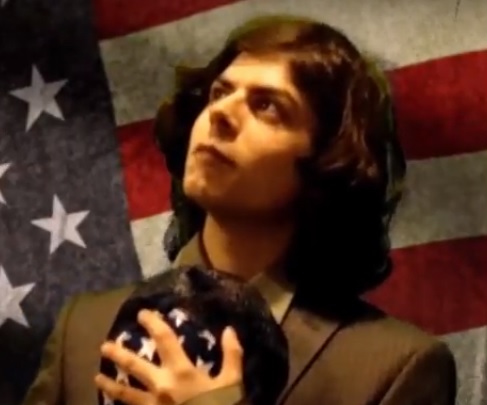 Joshua Sanchez
Joshua Sanchez is the former Editor in Chief and News Editor of SAC.Media. He was previously the managing editor of LAHS' student newspaper,
The Conqueror
. A portfolio of his reporting work can be found at
jdjoshsan.wordpress.com.