Citrus On Lockdown For Six Hours Over Phone Call
A timeline on the threat to "shoot up" the school by an online student from Chino that shut down several schools temporarily
"Go to nearest room, turn off lights, lock door, and remain quiet."
These are the words of a text alert sent out to students of Citrus College on Jan. 15, just a half hour before noon.
#WomensMarch2019 pic.twitter.com/noc9Fb3hSj

— SAC on Scene (@SAConScene) January 19, 2019
The campus did not just text students to notify them, they posted constant Twitter updates alongside the Glendora Police Department.
Citrus Alert: on 1/15/18 an order has been issued to lock down Citrus College. If you are not on campus, stay away. Go to the nearest room, turn off lights, lock door, and remain quiet. Remain locked down until an All Clear has been issued.

— Citrus College (@CitrusCollege) January 15, 2019
Citrus College is still on lock down. We have officers actively investigating on scene. We will be posting periodic updates on Twitter. All updates from GPD will come from there. Do not go to Citrus College. Twitter: @glendora_pd

— GlendoraPD (@Glendora_PD) January 15, 2019
The official timeline of the incident has been released by the Glendora Police Department in their press release, and Citrus President Geraldine Perri issued a statement that included the release.
11:17 a.m.
Glendora Police Department receives 9-1-1 call from a male threatening to "shoot up" Citrus College.
11:28 a.m.
Citrus College is locked down.
11:36 a.m.
Most Citrus alerts are received via Twitter or text.
11:39 a.m.
Suspect's vehicle located in a campus parking lot.
12:10 p.m.
Second Citrus Alert sent out to the campus.
12:38 p.m.
Room-to-room search of campus begins.
1:35 p.m.
Third Citrus Alert sent out to the campus.
1:40 p.m.
Bomb squad car is seen entering Citrus College.
2:35 p.m.
Bomb disposal robot spotted moving through S1 parking lot.
3:42 p.m.
The suspect, 30-year-old Terrell Lee Bennett from Chino, surrenders to police peacefully and is taken into custody.
3:53 p.m.
Glendora Police Department tweet that they have detained a suspect, but Citrus remains on lockdown.
5:59 p.m.
Glendora Police Department announces the lockdown has been lifted.
6:04 p.m.
Five minutes after, Citrus College announces that evening classes are cancelled and that the lockdown is lifted. The campus is closed and a later tweet states it will be open the following day, Jan. 16.
Citrus Alert: 1/15/19 6 pm Lockdown lifted. College closed. Evening classes are canceled. Check https://t.co/SDsCLrYjko for updates about Wed. 1/16/19 operations.

— Citrus College (@CitrusCollege) January 16, 2019
Some students in the student service building (where the suspect was rumored to have exited from) were allowed to evacuate sooner than the rest of the college, but all were not allowed to leave.
Mutual aid from surrounding law enforcement agencies was requested and given. The Foothills Special Enforcement Team, a regional SWAT team, and the Los Angeles County Sheriff's Bomb Squad were also involved.
Foothill Transit's bus routes to the college were detoured for the duration of the incident.
Lines 188, 281 and 284 are on detour around a lock-down at @CitrusCollege in #Glendora until further notice. https://t.co/N3LW9y7ddp @cityofglendora @azusapacific

— Foothill Transit (@FoothillTransit) January 15, 2019
Lines 188, 281 and 284 are no longer on detour in #Glendora.

All stops are back in service.@CitrusCollege @azusapacific @CityofGlendora @CCClarion

— Foothill Transit (@FoothillTransit) January 16, 2019
The Citrus College Clarion, the student newspaper of the college, also reported on the incident and anyone with additional information regarding this is encouraged to contact Sgt. Michael Henderson by phone at 626-914-8281 or by email at [email protected].
At Mt. SAC, Deputy Chief Robert Wren has held active shooter training workshops to explain what should be done in situations like this one.
The advise in that presentation is to run first, then hide, and then to fight.
For more guidelines on how to deal with emergencies, check out the SAC.Media checklist guide "Are You Safe On Campus?"
Leave a Comment
About the Writer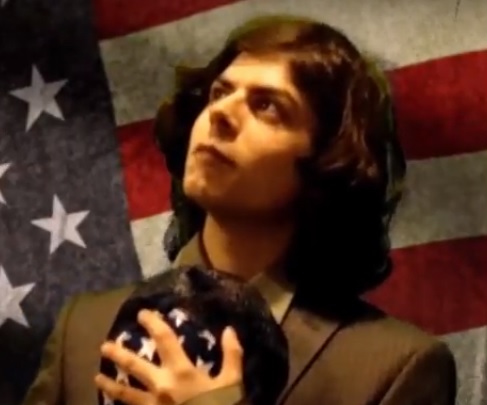 Joshua Sanchez
Joshua Sanchez is the former Editor in Chief and News Editor of SAC.Media. He was previously the managing editor of LAHS' student newspaper,
The Conqueror
. A portfolio of his reporting work can be found at
jdjoshsan.wordpress.com.