New Deputies Introduced To La Puente, Talk of New Signs
The council heard a brief background of the two officers and then discussed issues facing the city
More change is coming to La Puente.
After discussions about a potential street light at the last meeting, this meeting focused on improving signage to distinguish the city's boundaries.
Inside the city, Manuel Maldonado used his public comment to complain about large potholes around Nelson Avenue and Temple Avenue on California Avenue. He added that a driver behind him "fell into the pothole" with their vehicle while he was on his way to pick up his children.
Maldonado then thanked the La Puente Special Assignment Team for addressing several issues in the community, and highlighted the significance of several officers being bilingual.
When new Industry Station deputies Vanessa Guzman and David Cortinas were introduced, Lt. Pete Cacheiro made sure to repeat that these two were bilingual, just for him.
Guzman has served over 10 years and transferred from the Lynwood Station to the Century Station before coming to the Industry Station. She said she grew up here as an explorer at the station and attended La Puente High School.
Cortinas has served over 30 years, with 15 years on the gang unit task force. He previously served at the Temple Station and became a sergeant five years ago,
After the welcomes discussion turned to signs, continuing discussion of an issue previously mentioned by former council member David Argudo.
Argudo had said that every 100 feet there is a no parking sign and suggested the city "start a sign diet in our community."
This discussion was on a revamp of the sign design.
During this discussion, council requested a cost analysis of replacing the signs and voted 5-0 in favor of the brown version after three comments in favor of it.
Council member Violeta Lewis originally was not in favor of the brown version until she shined a light on it in the dark and found it "popped" better than the green version. This visibility was also the reason Lt. Cacheiro also supported the decision to go for the brown version and agreed with council member John Solis' statement on going brown.
Solis asked that if the council goes for brown that all street signs be changed to uniformly reflect it. The green option might have temporarily worked to repair certain intersections, but this decision means a wider change instead of minor fixes.
"If we do it, we need to do one clean sweep," Solis said.
Following further discussion it was decided that they would look into making the sweep.
This change will not be immediate, but the council has picked the brown over the green to distinguish the city from the surrounding area.
Leave a Comment
About the Writer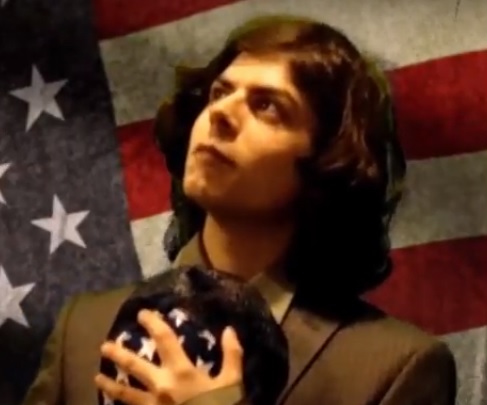 Joshua Sanchez
Joshua Sanchez is the former Editor in Chief and News Editor of SAC.Media. He was previously the managing editor of LAHS' student newspaper,
The Conqueror
. A portfolio of his reporting work can be found at
jdjoshsan.wordpress.com.