Walnut Recognizes New Business As City Struggles For Revenue
Mayor Nancy Tragarz asked staff why the city had balanced budgets as it lost revenue
Walnut's latest business serves dumplings.
Run by three brothers, XLB Dumpling Bar is located by the shopping center near Amar Road and Nogales Street.
One of the owners, Ricky Chen, went to the council meeting on behalf of the business. Chen said the restaurant is named after the xiao long bao dumplings it serves and that he feels supported by the city.
After telling the council about moving from Rowland to Diamond Bar to China and finally settling down in Walnut to raise his family, the council said a few words.
Mayor Pro Tem Andrew Rodriguez congratulated him on his business and new son while casually starting with a "hey dude" for Chen, who he called his gym buddy.
Council member Bob Pacheco gave a lengthy endorsement to it and said that if people have not had the chance to go they must.
Newly elected council member Allen Wu had not gone to the dumpling bar before, but said that he will now.
Another group, referred to as the Church of God, helped clean up Lemon Creek Park with the city and other volunteers. Mt. SAC has a chapter of their volunteers, referred to as ASEZ, or saving earth from A to Z. The group, which follows the teachings of Mother, had around 25 people show up to the meeting. These individuals gave a chant of "We Love You," with hand motions, to the council after being recognized.
When the council went to discussion item 8, the comprehensive annual finance report, Mayor Nancy Tragarz had a few things addressed.
Walnut's unfunded pension liabilities amount to $6.7 million, and the Statements of Operations and Changes in Net Position, which was said to be equivalent to an income statement, shows losses.
If land was not sold, $4.5 million would have been lost in the last fiscal year.
In 2016, $902,612 was lost; in 2015, $1.5 million; in 2014, $8 million; in 2013, $2 million.
Tragarz then warned council that continuing in this direction would lead to the inability to fund the senior center.
The 127 page document was delivered to council on Jan. 17 after other reports were completed, despite being completed on Dec. 28. Tragarz said it was an extremely important document and encouraged council and the public to read it.
The city is not totally in the red, as some expenses are a result of money that has to be spent within allocated time periods, but there has been a loss in revenue for a long period of time as expenses went up.
The last figures presented were how expenses were raised from $3 million to $5 million.
Leave a Comment
About the Writer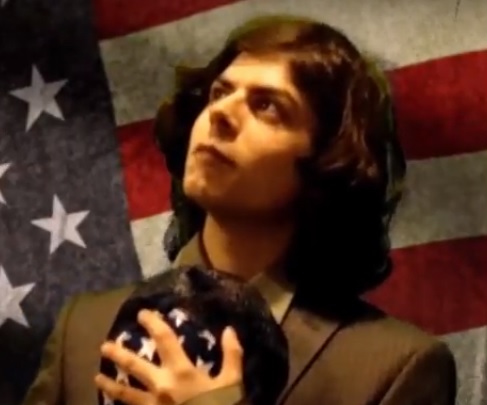 Joshua Sanchez
Joshua Sanchez is the former Editor in Chief and News Editor of SAC.Media. He was previously the managing editor of LAHS' student newspaper,
The Conqueror
. A portfolio of his reporting work can be found at
jdjoshsan.wordpress.com.