West Covina Celebrates Martin Luther King
The annual celebration between the city and the NAACP branch started 20 years ago
A windy Jan. 21 celebration brought several to the West Covina City Hall Courtyard.
The celebration of Martin Luther King Jr. has been a 20 year tradition, but this was the first year T.J. Campbell, president of the West Covina Branch, has organized the event.
As public figures were announced, Sen. Susan Rubio spoke at the event as she had for 10 years when she was was on the Baldwin Park City Council. She served on the council for 13 years, but had spent 17 years as a teacher and said that this was her favorite subject to teach.
"I can only thank his legacy for what I have today," Rubio said.
Mayor Lloyd Johnson also gave a speech which he said would not be the "standard" speech.
"Dr. King had a dream, a dream that iconically echoed throughout space and time, and yet we are still sleeping," Johnson said. "There is much work to be done. We gather every year to celebrate Dr. King's achievement, and today we do the same, but we must do more. We must acknowledge his dream and his activism, and we must use his devotion to justice to fuel our own action to actualize his dream."
Johnson's speech was followed by a musical performance of John Lennon's Imagine as performed by Eibar Peña.
Following the musical number, Campbell's 8-year-old daughter, Tayra Campbell, read out Maya Angelou's poem, "Still I Rise."
Stephen Glass, a West Covina High School principal, gave his address on King's support system and spiritual mentor, Benjamin E. Mays. Mays was president of Morehouse College and wanted King to become the next president, Glass said.
While Mays was King's mentor, Mahatma Gandhi was Mays' mentor.
Mays set King up to write letters with Howard University college president Mordecai Johnson, who had studied at the feet of Gandhi.
Glass used this example to illustrate the importance of mentoring people and told those in attendance to take time with a child and encourage them to do things.
Campbell, in reference to Glass speech, said that despite attending over the years he still learns something new each time.
Following this, 14-year-old Alaysia Jointer, who also sang the national anthem, performed "A Change is Gonna Come."
There were also spiritual musical performances by a band that included RewYnd, Cheryl Hall, John Wills, and Kwanza Higgins.
There was also a keynote speech from Greg Mack, radio personality for 94.7 The Wave, who got his start at 1580 KDAY. He made KDAY the first station to embrace rap as a core part of its programming, and said that King opened doors for him.
He also spoke of growing up with pictures of King at every house and of hearing his parents quote King whenever he got in trouble.
The event closed out with the Nogales High School Emeralds dance team and a final number by Eibar Peña.
Leave a Comment
About the Writer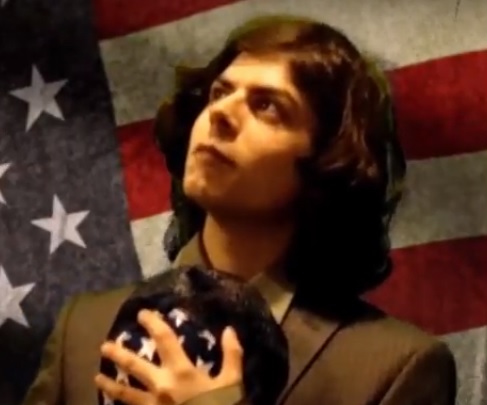 Joshua Sanchez
Joshua Sanchez is the former Editor in Chief and News Editor of SAC.Media. He was previously the managing editor of LAHS' student newspaper,
The Conqueror
. A portfolio of his reporting work can be found at
jdjoshsan.wordpress.com.