She has a cool and intimidating exterior, yet she is a down-to-earth, caring, and fun student. Talin Hakopyan, 22, is a communication studies major at Loyola Marymount University in Los Angeles, California who transferred from Mt. SAC after four years here.
She is the former editor-in-chief of Mt. SAC's Substance Magazine, and the creator of SAC Media, which was Mt. SAC's Buzzfeed-style news publication that caters to millennials. Over the course of her four years here, Hakopyan became a valuable part of Mt. SAC's Journalism Program.
Hakopyan carries herself as an outspoken and confident woman. She describes herself as opinionated, but she doesn't really care about other people's opinions of her. Over the course of her life, she has learned to love herself and she is very comfortable with who she is today.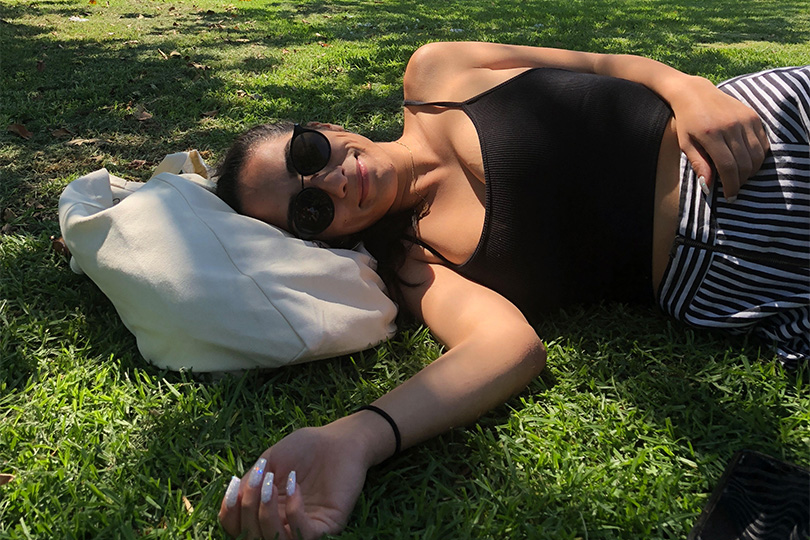 "She is the voice of millennials and she made us realize that we needed to think about our audience first," Toni Albertson, the head of the journalism program, said. "She has a clear vision of what people her age want to consume and she knows how to write and produce it. And her enthusiasm is contagious."
She's a talented journalist, however, journalism wasn't always a part of her plan. She started her college career as a political science major. Her family actually encouraged her to be in politics because her father has many friends who are politicians, so it's a field she is familiar with.
It wasn't until the second semester of her first year at Mt. SAC that she was introduced to journalism.
"During my second year, that's when I really started getting immersed in journalism and it came so easily to me," she said. "It's something that my parents were really against at first."
Her parents had expectations of her becoming a lawyer, doctor, or politician. They were also concerned that she would not make enough money to support her lifestyle on a journalist's salary. Hakopyan has a taste for the finer things; she wears nice clothes, likes designer bags, and goes to many concerts so she needs a salary that can keep up with her lifestyle.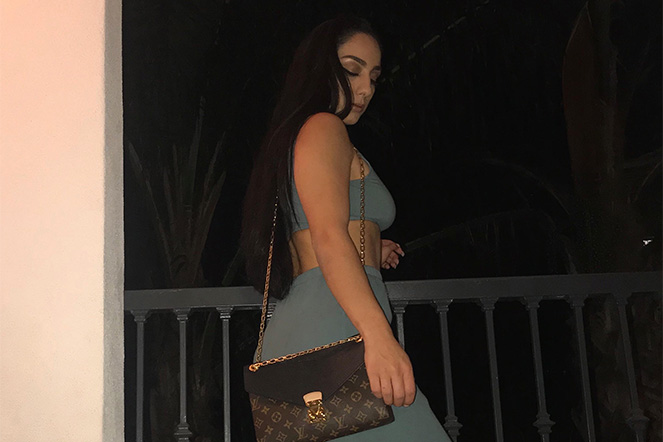 Although her parents initially had concerns, they are now supportive of her journalistic endeavors. "I could write about rocks and they would be like 'oh my god, she deserves a Pulitzer Prize,'" she said.
She plans to go to law school one day to pursue entertainment law, so her parents actually might get their wish. Talin wants to do journalism and public relations P.R. on the side, but she ultimately wants to have a career in entertainment law.
"I like money way too much to just do P.R.," she said. "And I have a thick enough skin to do law, so I'm thinking of entering media law."
Hakopyan specifically wants to do entertainment law, because she is fascinated by the entertainment industry. She attributes her fascination to her love of music and pop culture.
She is a fan of many artists and musicians. Her office in the newsroom used to be decorated with Harry Styles merchandise, since she is a fan of his solo career, as well as his past career in One Direction. Kanye West is also another influential musician in her life. She loves everything from his merchandise, to his music, to his wife, Kim Kardashian.
"Kanye West and Harry Styles are definitely two of the most important figures in my life because I feel like I've grown up with Harry because we're kinda the same age," she said. "Kanye is just someone that taught me the importance of just being yourself."
Another big part of Hakopyan's life is her culture. She is very proud of her Armenian roots, however, growing up in a primarily Caucasian city made her feel different from the rest.
"I didn't have a lot of close friends growing up, because I didn't relate to anyone," she said. "No one's culture was the same as mine."
Now, she embraces her Armenian roots, and even enjoys writing stories for journalism about her experiences as an Armenian.
Hakopyan is very family-oriented. She is very close with her siblings and parents and even sometimes prefers to hang out with them over her friends.
"I could lose all of my friends in my life- all of my best friends, all of my acquaintances and I would be fine because I have the world's greatest family," she said.
Although Hakopyan is very close to her actual family, she made a second family here at Mt. SAC. She refers to Albertson as her second mom and she feels that she has succeeded so much, because she has a good relationship with her.
"There are just people you really connect with in life and Toni Albertson has proved to be one of those people for me," Hakopyan said. "I think without her, I would have no idea what I was doing at all."
The feeling is mutual, because Albertson thinks of Hakopyan as a second daughter. When Albertson was asked about what she will miss most about Hakopyan, she said, "Her sense of humor, talking about Cher, Harry Styles, vegan food and designer bags, and having her curled up on the ottomon in my office when the newsroom is a bit, let's say, tense."
Also, Albertson gave Hakopyan some encouraging advice for her future. "You are a superstar," Albertson said. "Never stop believing that you can do anything, because if anyone can, it's you."
She is currently in her second semester at L.M.U. and although she isn't pursuing journalism there, she plans to start her own personal blog to post articles on. At L.M.U., she is a part of the Tau Sigma Honor Society and has been invited to join the National Honor Society for the communications department.
In her first semester at L.M.U., she had to adjust to going to a new school and living in her own apartment. Considering she is so close with her family, the adjustment was really difficult for her.
"When you transfer, you basically have to start all over again."she said. "New people. New professors. New environment. Luckily, I adore LMU."
Although Hakopyan exudes confidence, she is just like the rest of us anxious college students.
"Society tells us that we should know what path we want to take after graduating, but these are big decisions that take time to think about and can obviously change," she said. "I think the pressure and anxiety of that isn't really talked about, but then again, I'm always thinking about the future and what that may hold."
In college, it can be hard to find a balance between academics, social life, and rest, but Hakopyan always puts her education first. Even with her rigorous coursework, she still finds a way to have a life and has learned that time management is key.
"If you plan accordingly and get your assignments done, there's no reason you can't have a social life," she said. "It's all about time management, but the saying stands true: work hard, play hard."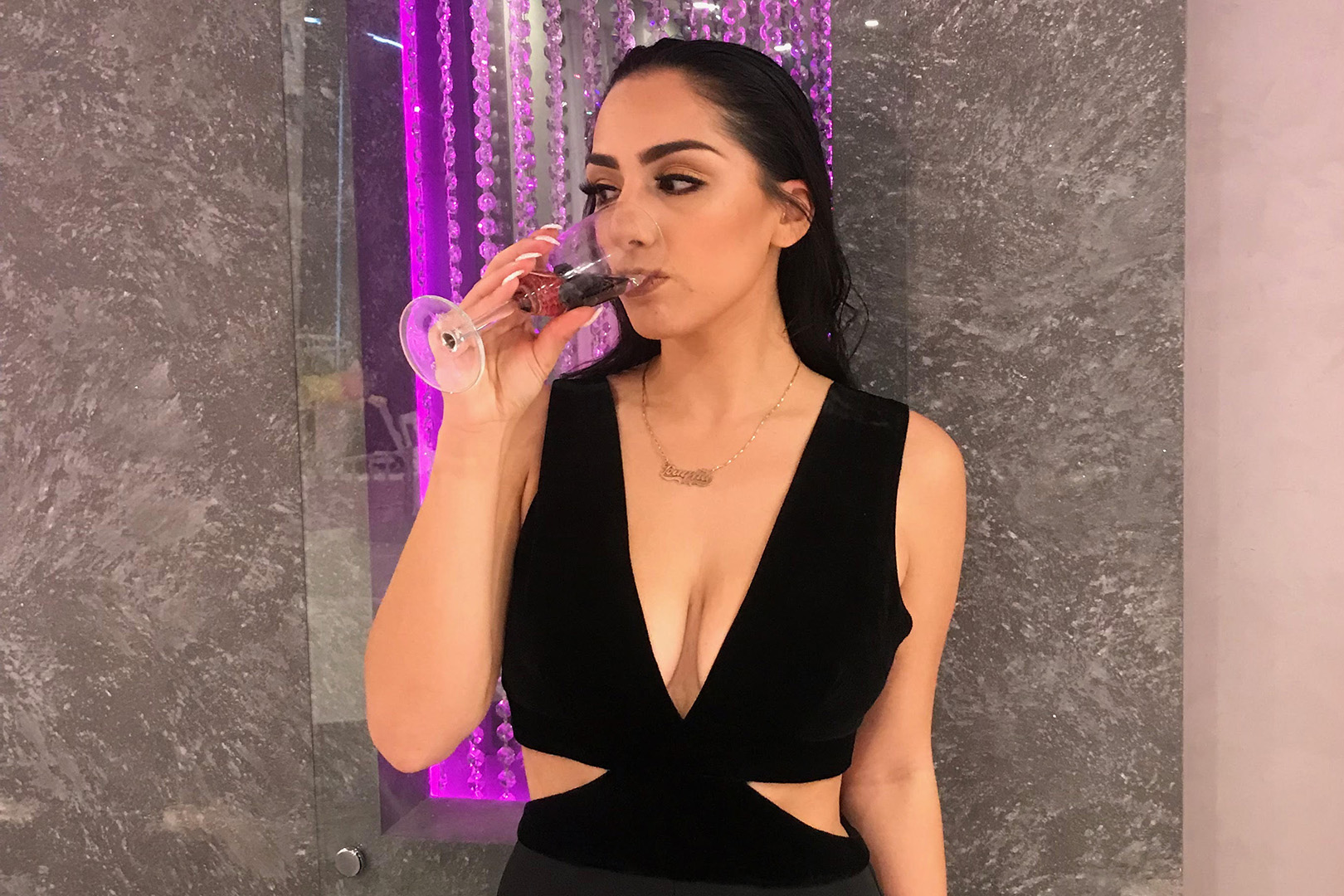 Hakopyan said her college experience has helped her evolve as a person. She isn't the same person she was from when she started at Mt. SAC, and even says she has changed a lot from when she started at L.M.U. last semester.
"I'm a multi-faceted person who loves Kanye, and Harry, and journalism, and politics, and Thai food, and ramen, and hanging out with my family, and drinking whiskey sours and tequila, and Hennessy," she said.
It seems like Hakopyan has this adult-ing thing down and I can't wait to see what she does in the future.