Samoan Made, Chasing American Dream
Imagine being an 18 year old, coming from the island of Samoa located 2,566 miles from Hawaii, in search of a dream that is not guaranteed.
Tony Aiono Jr.,19, has faced the struggles of transitioning from a small island to the big city. Although Aiono was born in Portland, Oregon, his parents decided to raise him in Samoa with his mother's family.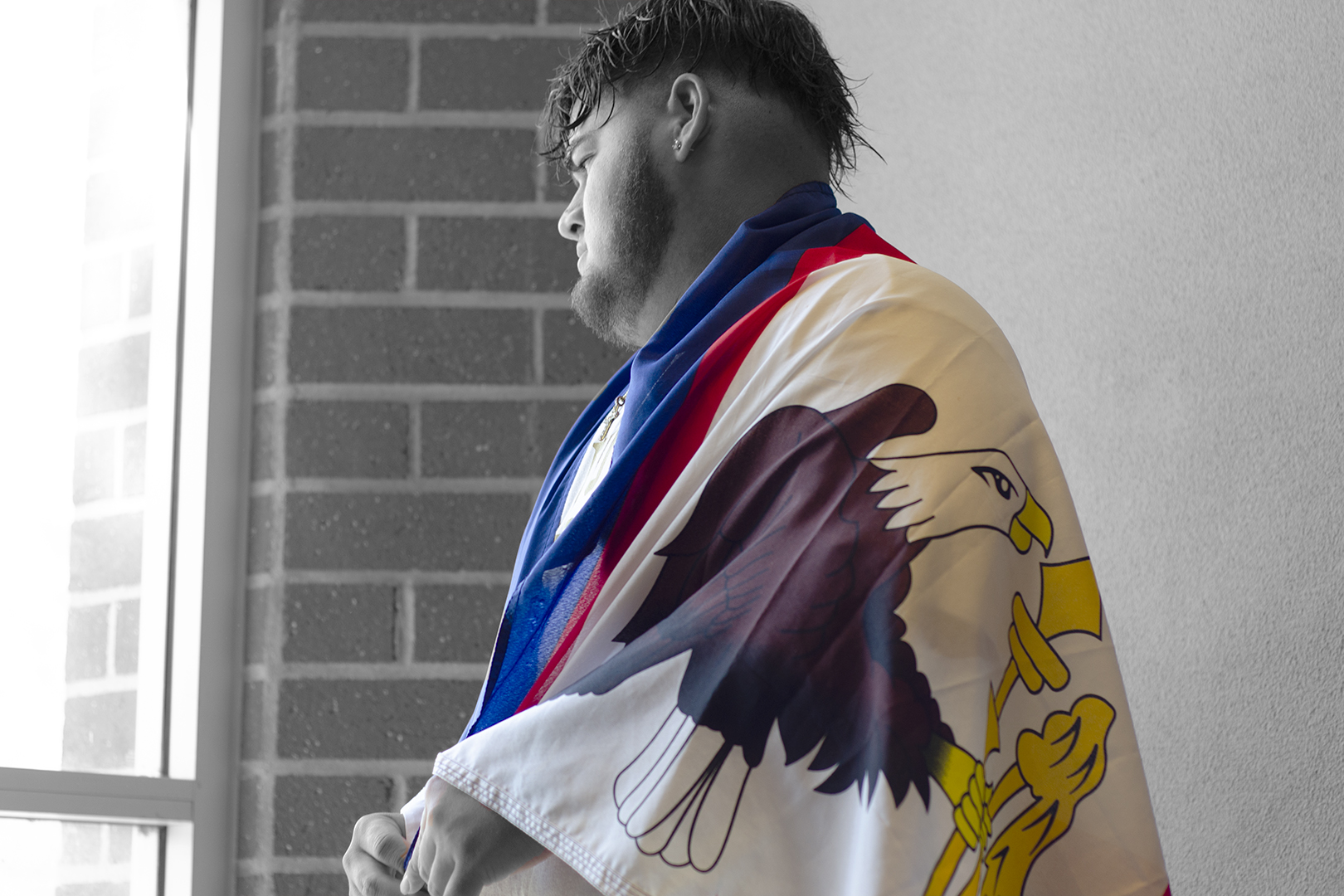 "It taught me how to be disciplined, how to be humble," Aiono said.
"Being a Samoan, they are strict on being disciplined, being humble, friendly, and respectful."
Aiono has faced many challenges in life that have impacted his daily living. In 2015, Aiono's life changed drastically when his cousin was diagnosed with a brain tumor. The diagnosis changed the whole dynamic of his close-knit family. They were devastated, but determined to support his cousin.
Whenever Aiono was struggling in high school, his coach Suaese "Pooch" Taas would say, "Through life you're going to go through obstacles, but if you think this is hard like conditioning-wise and lifting, just think about your cousin, he's struggling and fighting for his life."
Transitioning to Mt. SAC was extremely hard for Aiono because he was leaving his family behind in Samoa. Growing up only around Polynesians, Aiono struggled to adapt to the diverse community. Learning how to navigate in a foreign place was difficult for him because English was not his first language.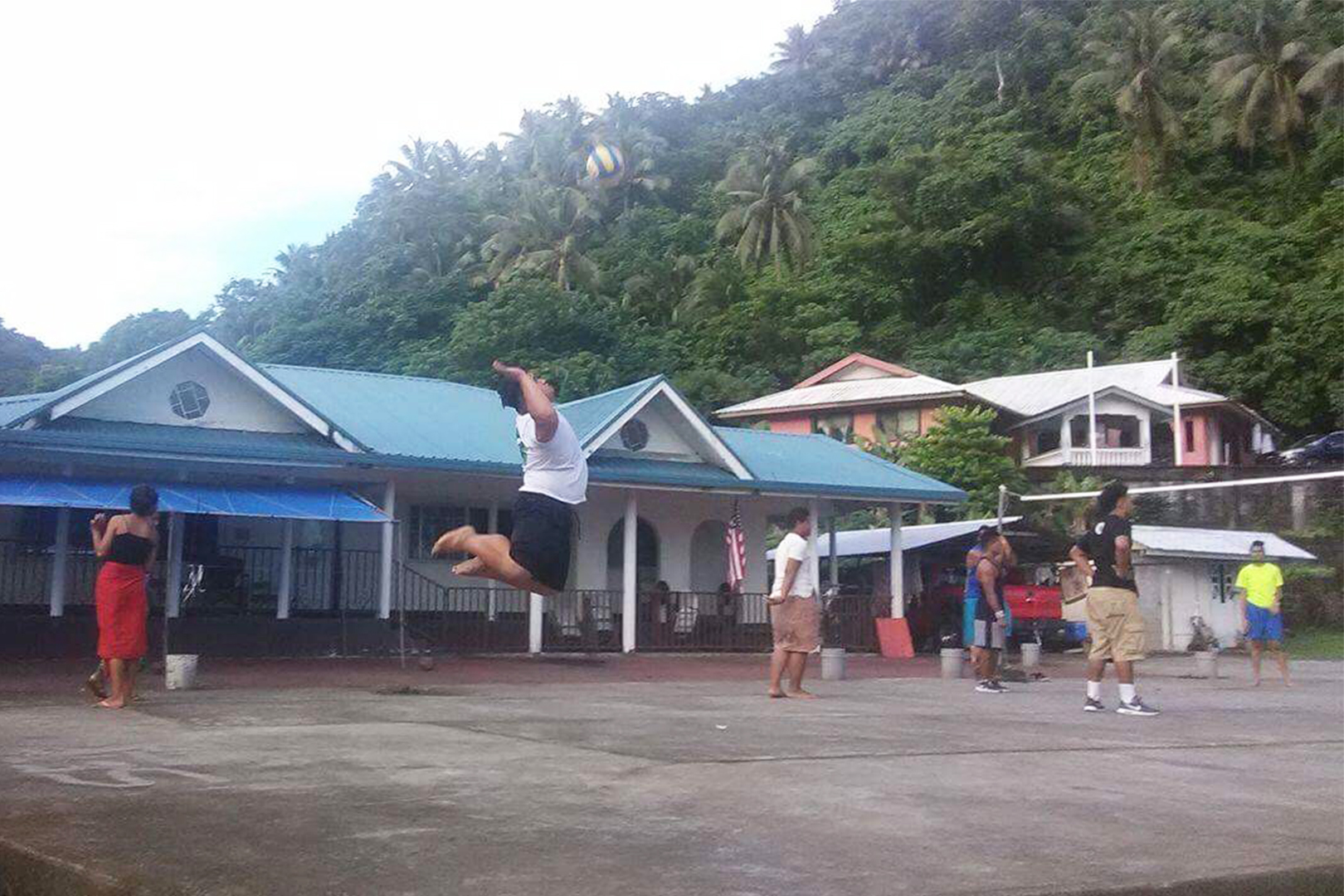 School was challenging because some of the words were not easy to understand. Aiono practiced everyday and received help from one of his friends who had come a year before him from the island. Aiono struggled to adapt to school in his first semester in Mt. SAC and failed two classes. With that on his mind, he knew that when he tore his ACL it was an actual blessing.
"I remember I failed two classes in the fall last year and God has blessed me with this to focus on school," Aiono said.
Aiono's versatility has allowed him to play in any position needed in the offensive line. Mt. SAC running back Malaki Thompson, 20, kinesiology major, has known Aiono since their little league days in Samoa. Thompson is a key player that has helped him transition into Mt. SAC and the community.
"[Aiono] is a natural born leader," Thompson said. "It's just the way in how he coordinates the whole offensive linemen."
Jesús Canan, a Chorti Maya farmer, left Copán Ruinas with the #CaravanaMigrante after his corn and bean crops failed for the second-straight year. He says weather patterns have changed in western Honduras, likely due to climate change. pic.twitter.com/g5X7YJn1Yf

— David Agren (@el_reportero) October 23, 2018
To be able to deal with the hardships he has faced, Aiono has gotten inspiration from God, the Samoan players in the NFL and from his coaches. One of his favorite verses from the Bible is Philippians 4:13, "I can do all things through Christ who strengthens me."
Religion plays a major role in Aiono's life. He believes that by doing the small things, God will bless him with the big things. Aiono tries to go to church every Sunday with his family, but he found it difficult to get used to wearing a tie to church.
Shalom Luani of the Oakland Raiders and Domata Peko of the Denver Broncos are examples of Samoan players in the NFL that have influenced Aiono and paved the way for younger generations in Samoa. Some of the Samoan players in the league hold camps in Samoa and stress the importance of school.
"Some of the Samoan players in the league they motivated us, they show other people that we can play football but also go to school," Aiono said.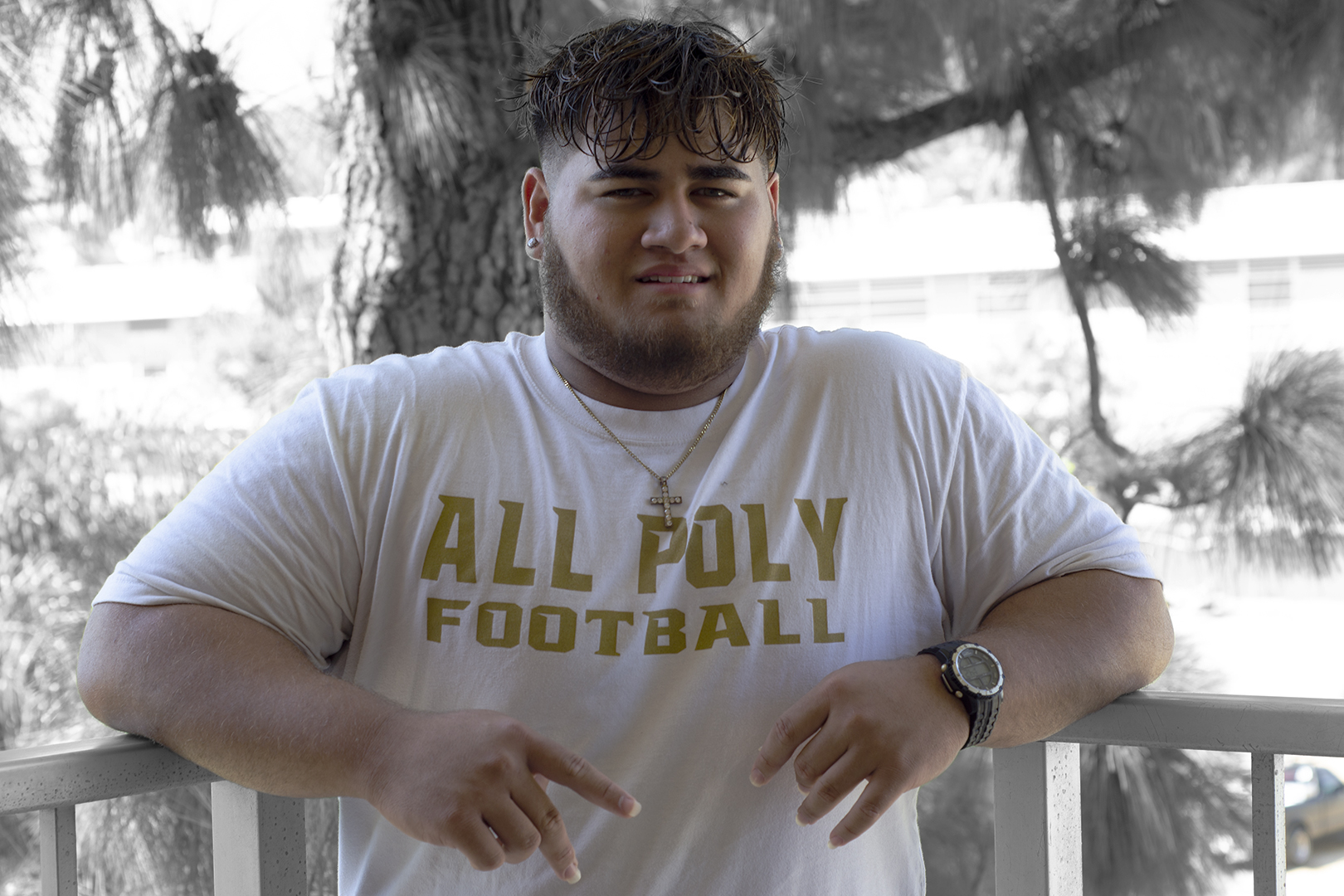 Assistant Coach Evans Roderick from Mt. SAC has been a key influence on Aiono and helped him stay on track at school. Coach Roderick has incorporated a chant by Dr. Lewis Timberlake. The team always says it before every practice and game to motivate the players and give them confidence.
"I believe I'm born to win, and I will not continue to do those things that condition me to lose today. Let's go to work."
Growing up in his household Aiono would hear "you got to represent your family well" with this always on his mind, he strives to do well in school. Now in his second year at Mt. SAC he hopes to transfer to a four year university and get his degree in kinesiology. Aiono wants to go back to Samoa and serve his community after he graduates.
Home is what I represent💯 Family is wat I work hard for✊🏼 and American Samoa🇦🇸 is what made me💪 #MountieUp #P413 pic.twitter.com/lRb1dxI0PP

— #LegendaryAiono51🇦🇸🇼🇸 (@aionotonyjr51) August 8, 2018
Due to a torn ACL that he suffered in a scrimmage, Aiono's season has ended but he hopes to continue his football career next year.
Leave a Comment