In the beauty industry, there are various brands that seem to take the lead when it comes to popularity and recognition. When influencers with a large following promote certain brands, their followers tend to rush out to their local Sephora or Ulta and spend on what seems to be the best choices.
On January 23-24, Los Angeles hosted The Indie Beauty Expo in the heart of Downtown. Open to both the general public and beauty industry workers, those who attended were guaranteed to not leave empty handed.The main focus of the event was to promote brands that aren't usually sold in larger retail stores, but mostly online. Although most brands that attended were makeup related, there were some that also promote health, whether it be internal or sexual.
Founded in 2014 by Alex Fine and Janet Lieberman, Dame, a sex toy company, was created to promote sexual health in women. With many different toys and bundles to choose from, Dame's mission is to close the "pleasure gap." Because sex is somewhat of a very taboo topic for some, Dame wants to break out of that and discuss the healthy and natural act. Branching out from a smaller company, they have collaborated with bigger retail stores such as Free People and Revolve. Dame has also created Dame Labs, which is used for conducting much needed people-centered research by testing products, sharing opinions and desires, and discussing sexuality and desires with respect and openness. To become a tester of the products, you can visit their website and sign up.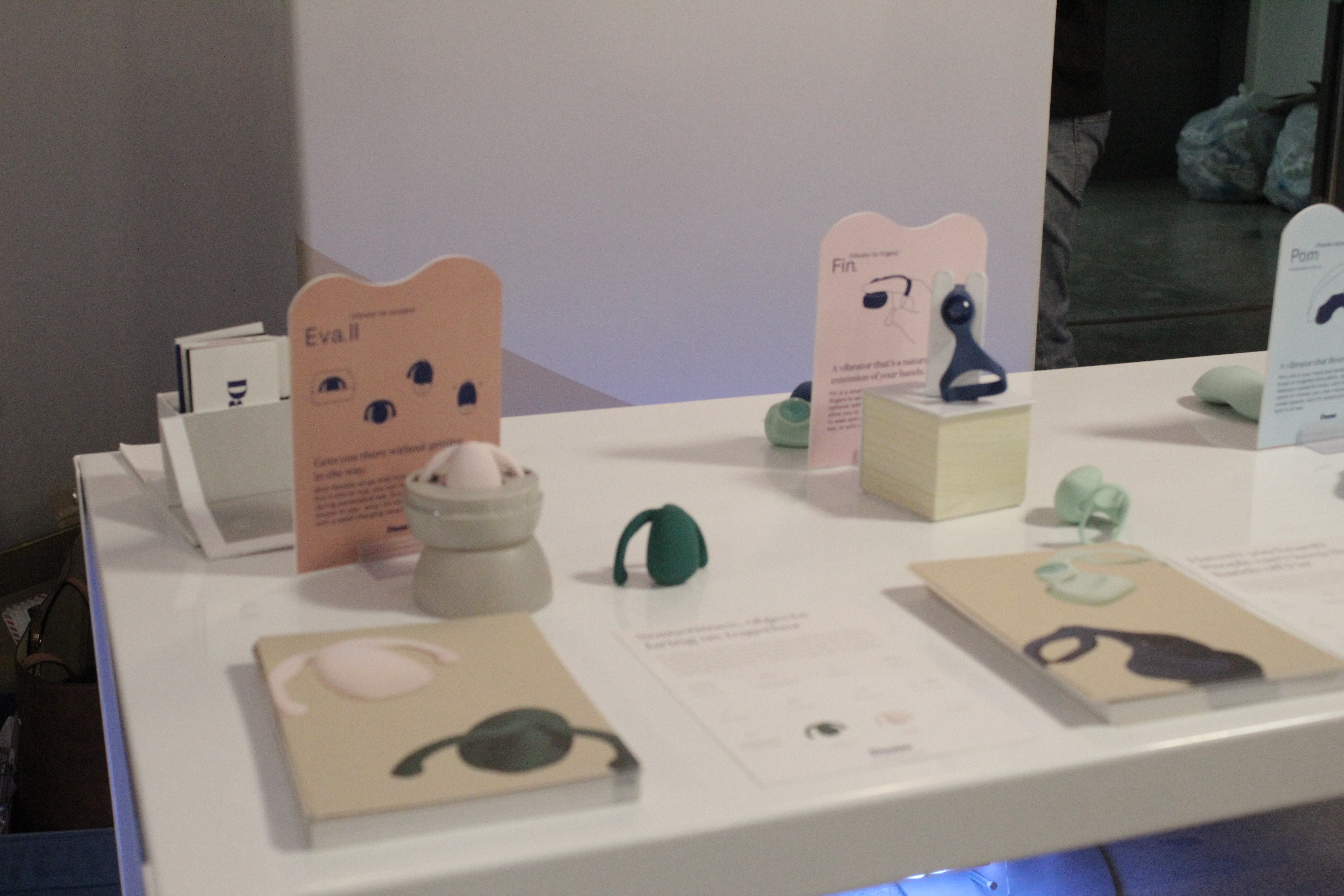 When applying makeup, one can argue that the one thing that can bring an eye look together is the type of lashes you decide to choose. Being a completely vegan and cruelty free brand, the reusable and affordable lashes of Rouge and Rogue are all synthetic and come in edgy packaging, that somewhat resemble tarot cards, with a fortune provided in each box. Rouge and Rogue come with a wide array of lashes. Whether you are going natural or dramatic, each pair and collection has a unique look and name to it. For more information and purchases, visit their website.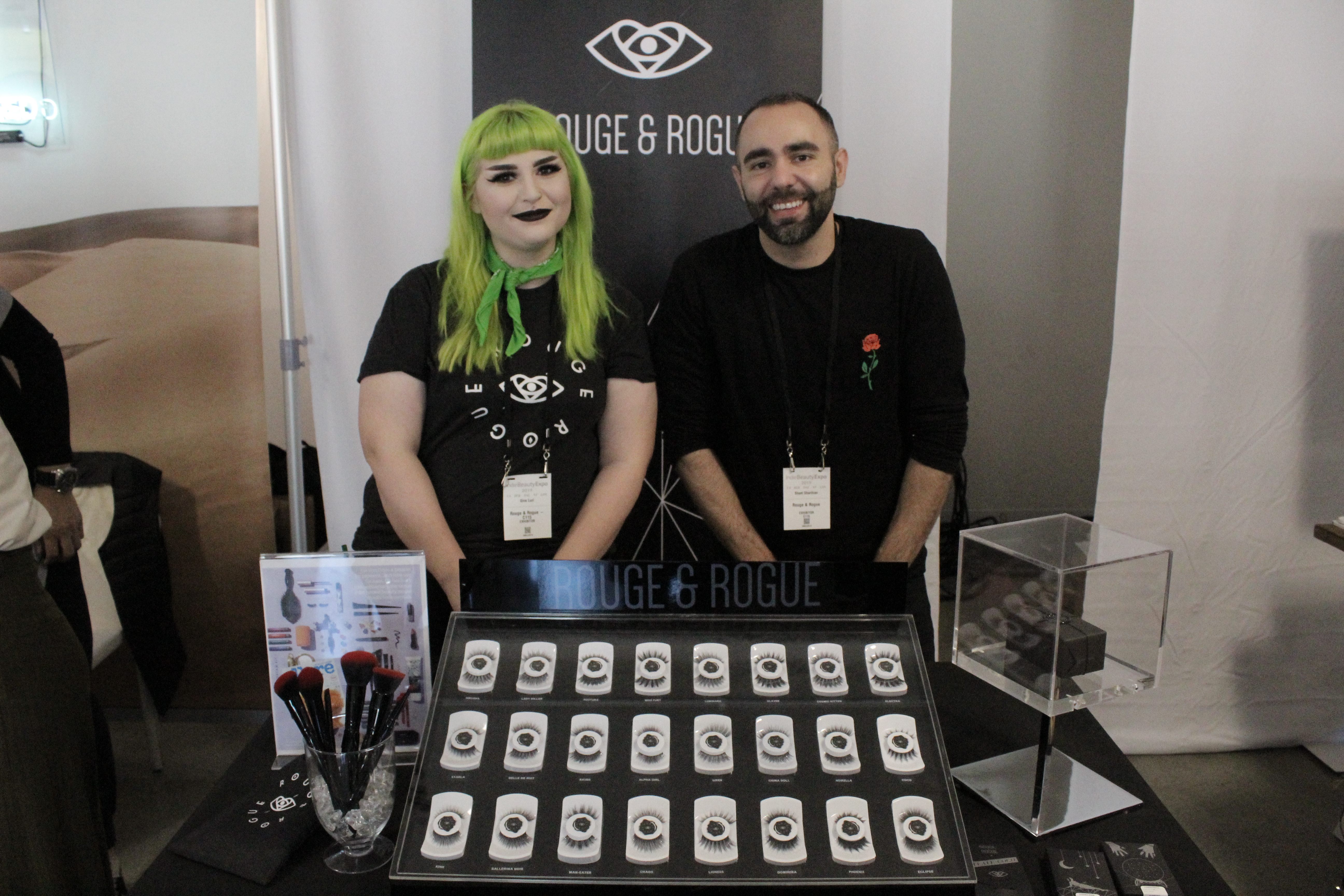 In order to look beautiful, one has to also feel beautiful on the inside. Yes, what you put into your body truly reflects how you look on the outside. The brand Hum provides scientifically researched nutritional supplements that one can take the feel great on the inside. The beauty vitamins were created in London in 2013 as a tool to help one of the founders with his acne prone skin. Hum made its way to Los Angeles and made its mark with many different types of supplements for acne, weight and body, hair and nails and many more. If you decide to buy some supplements, their website connects you to a Registered Dietitian Specialist for free. You can buy their products on their website.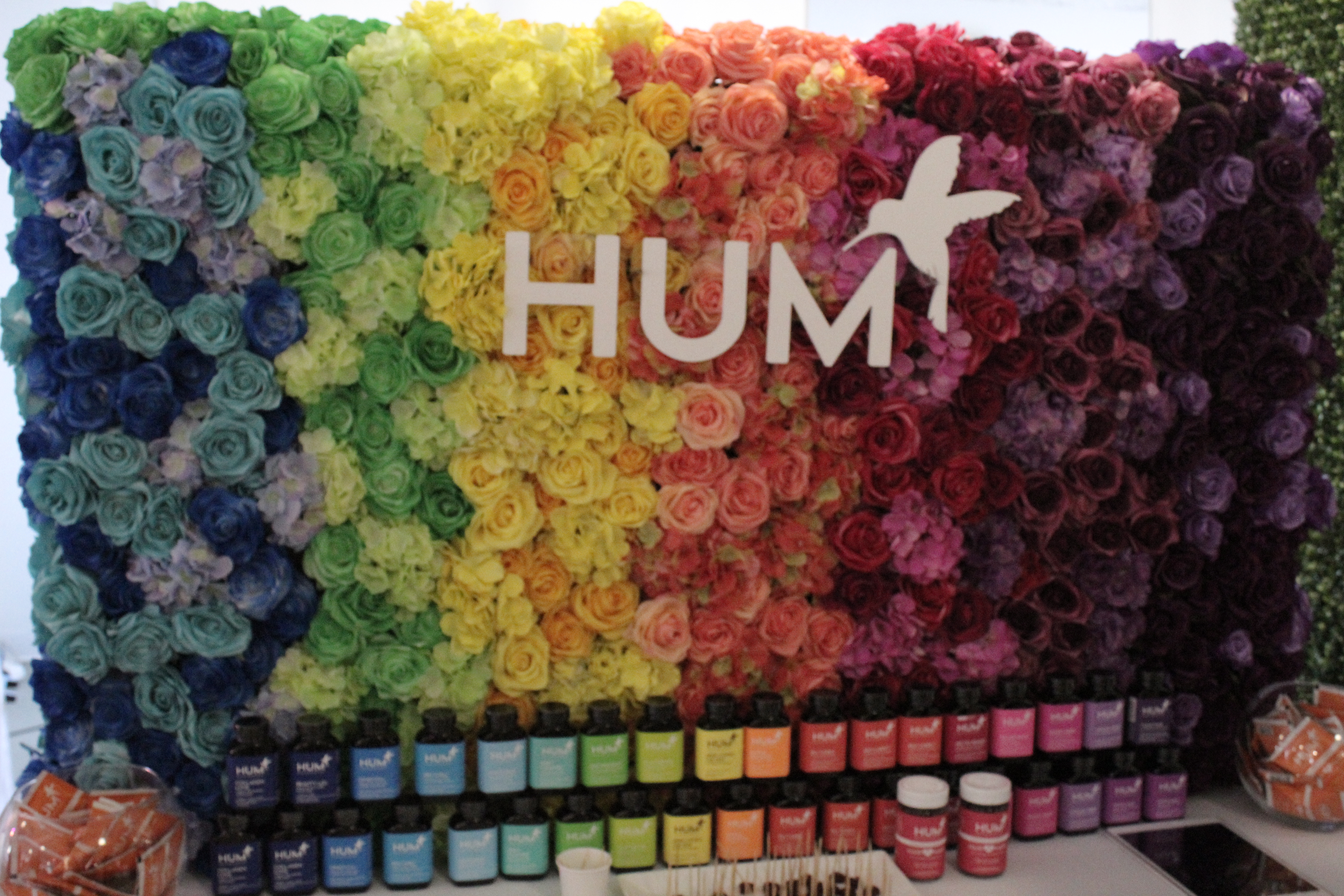 Regardless of how big or small a brand is, their first goal is to make you look and feel as beautiful as possible. For more indie brands featured at the expo, go onto their website and shop for the best of the best!