Vehicle Burglary On The Rise For Hacienda Heights
Several stores were also robbed at gun and fake gunpoint
After introducing Lieutenant Phil Marquez who grew up in Hacienda Heights and said he felt back at home during the HHIA meeting, Jose Ruano gave the crime report.
Ruano said that catalytic converters and tail lights are being stolen off of cars. The third row seats of Tahoes used to be one of the most common things to steal. He advised people engrave license numbers on their property because serial numbers are not on everything.
Aside from vehicle theft, there were three robberies, a rape, assaults, and several other arrests.
An elderly woman was robbed at the chase bank near Azusa Avenue and Colima Road where the attackers ran off in a brand new Lexus without plates.
The 7-Eleven near Tetley Street and Hacienda Boulevard was robbed at gunpoint for $600, and the Tacos Mexico on Hacienda Boulevard and Gale Avenue was robbed for $300, until someone shouted out that the robbers had a fake gun.
The first assault was a severe fight at Los Altos High School between two 14 year old students and left one with an orbital and nose fracture, while the rape was between a 15 year old and 8 year old brother and sister.
Other assaults took place near an illegal dispensary where five of this month's 10 assaults took place.
Ruano also told the HHIA how criminals are improving their game and working in crews to pry off entire windows of cars at shopping malls and glue traps to pry off mail boxes and steal checks.
Marquez added on to a resident's question that homeless are more likely to do door to door theft, where the crews usually have vehicles. Marquez also heavily recommended the Ring system for home monitoring and said that the station at a previous area he worked for gave $50 discounts to residents to encourage them to buy it and that he personally has one.
Marquez and Ruano also addressed a resident's concern regarding incident reports. Since everything is digital now, the unique tag number of the day (which is associated with the police call) will have all the information on the case. It was suggested that officers relay this information with residents when they speak with them, as this resident said they were felt like they were shrugged off after asking for an incident report.
Ruano once again repeated that if people see something, they should say something, because at the minimum they will receive a patrol check.
Leave a Comment
About the Writer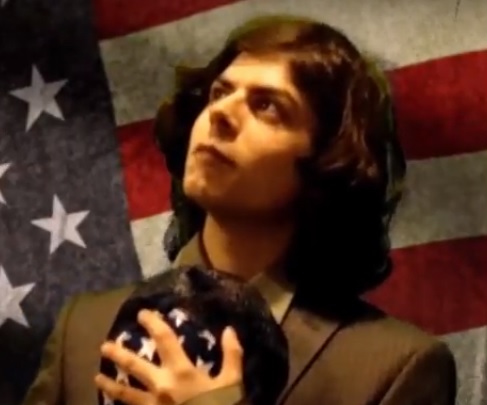 Joshua Sanchez
Joshua Sanchez is the former Editor in Chief and News Editor of SAC.Media. He was previously the managing editor of LAHS' student newspaper,
The Conqueror
. A portfolio of his reporting work can be found at
jdjoshsan.wordpress.com.