Walking into La Luz de Jesus in Los Feliz, I felt like a child in a candy store. I had no idea what to expect, but I was happy with what I saw. Rows of books of all different types of subjects filled the whole first part of the building, each section growing more and more interesting. Besides the books, a variety of objects appear in the rows such as socks, stuffed animals, and pins. Basically, this place had a little something for everyone.
In the back of the big store, the 33rd annual Laluzapalooza was held. Laluzapalooza is an event that runs until March 31 and showcases 70+ artists and over 140 different art pieces. Each piece brought a unique essence to the gallery that makes you want to stay.
Walking around the gallery, my eyes began to fixate on all the different types of art spread around. Directly in the center of the room is a piece titled Ferris Wheel Naughty Teapot by Renee Tay, which a sculpture of a teapot kettle that is made to look like a baby. The details on the sculpture invite guests to take a closer look with the top of it being a Ferris wheel.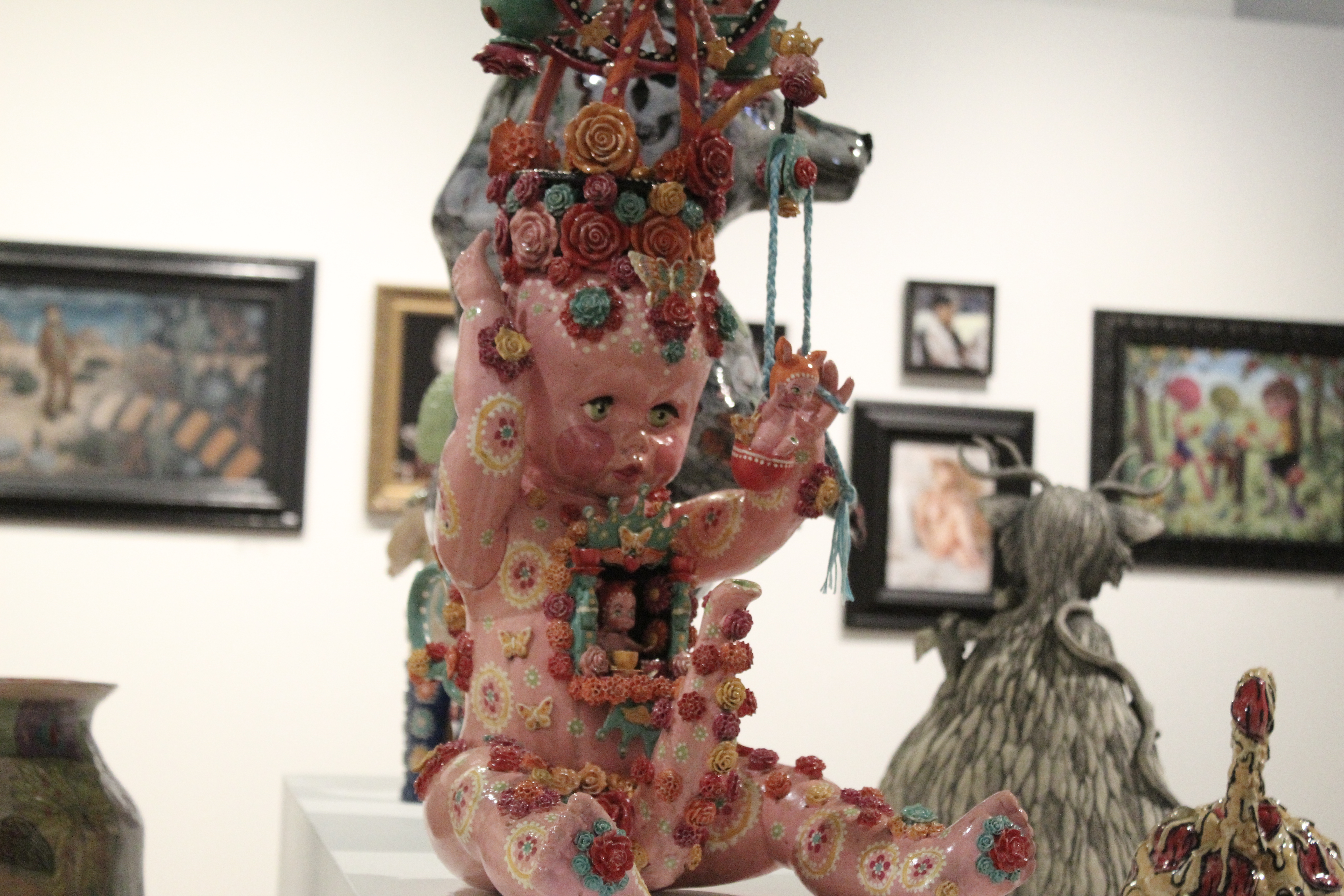 Paying homage to a classic character is Josh Stebbins' Transformation of Dorothy. "The Wizard of Oz's" Dorothy is shown a graphite on paper piece. Her face is transforming from skin to bone, with her looking shocked and scared.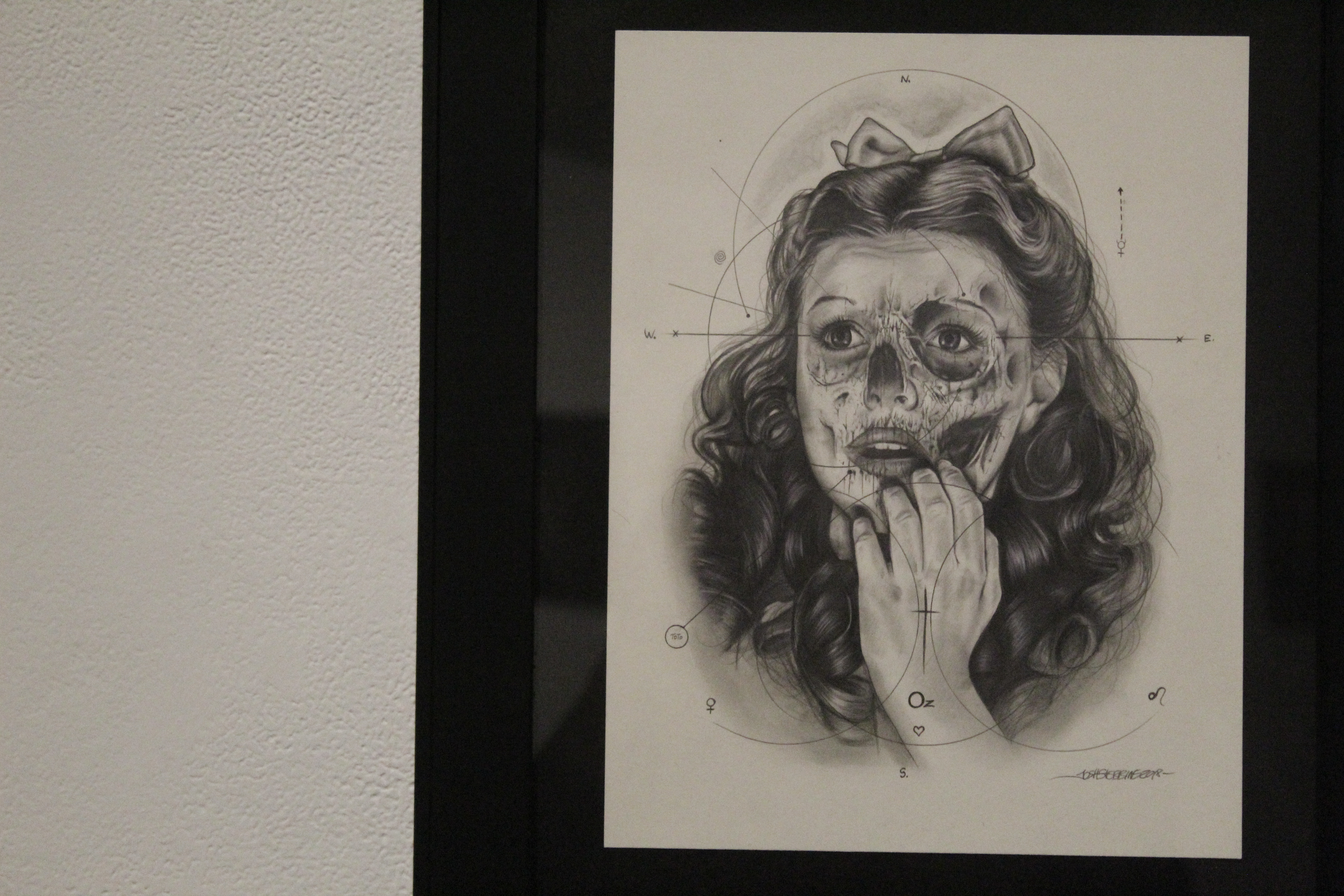 A very vibrant, yet dark piece in the gallery is Michael Camarra's Unseen Shadows. The piece displays a naked woman with electric blue hair. Her hand covers one eye, while the other eye is wide open with a stream of fog coming out of it. The piece is a mix of acrylic and collage on wood.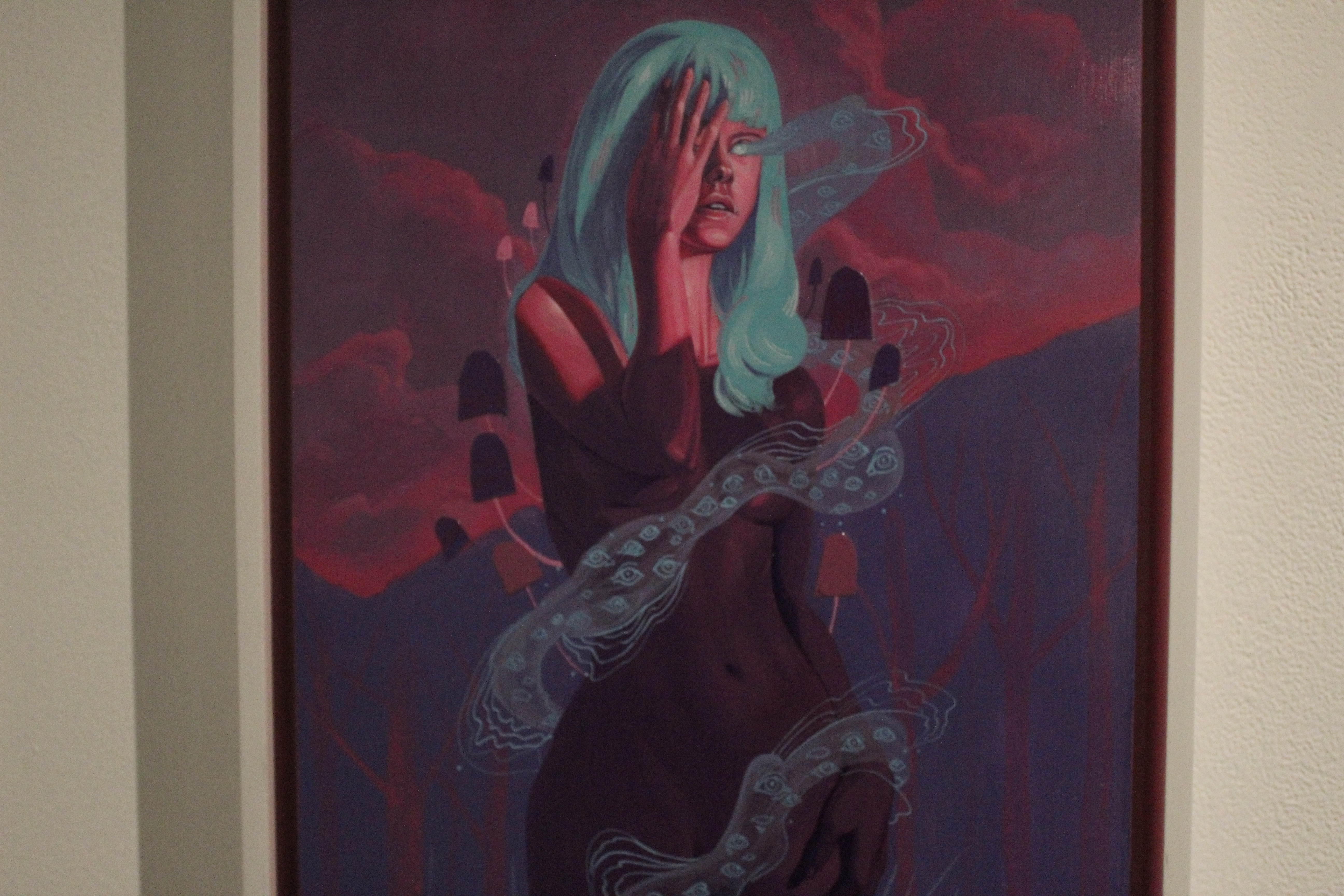 With there being still time left, I recommend spending time at the free gallery and observing all the art people put their heart and work into.