BKK RFP – The Alphabet Soup Of Toxic Waste Bidding
In a controversial move to certain residents, the council has approved a 30 day RFP for offers on 218 acres
Several residents have been pushing for an RFP on the BKK site after a two year ENA with Singpoli, but to them this request for proposals was an insult.
Or as Mayor Lloyd Johnson summarized it – a sham.
To the rest of the council this was an opportunity.
Eight residents, with one by speaker card, outlined their concerns with the language and time frame of the RFP and their concerns with a lack of resident input on the entire land for sale. Singpoli's past exclusive negotiation agreement was only brought up by two speakers by vaguely referencing that the company has had time to come up with a proposal, where other companies only have a 30 day window.
"We've been waiting for decades for the rest of BKK, we can wait another two weeks or three weeks or four weeks to get some solid proposals in," resident Ray Edmondson said. "So my recommendation is that we extend this to at least two months, get some actual real proposals in and then make a decision on that. If Singpoli has the best plan then we'll go with them, but I think more time needs to be had for companies to put together proposals."
Similarly, former council member James Toma outlined his concerns with the RFP as it was written.
"The city only took ideas from the community on the land next to the land that it actually intends to sell, that shows a lack of interest in finding out what the community and residents really want and I think that the city council is probably afraid of what the community and residents really want," Toma said.
At the time of the first and second community workshops, it was not disclosed that a potential future RFP would include both the land for sale and the top deck.
At that time, residents were told that they were to only discuss the 84 acre top deck, and were not allowed to discuss or offer opinions on the formerly 122 acre (now 134 acre) opportunity site.
Toma's comments are in reference to that.
Economic Development and Housing Manager Paulina Morales gave the report on the BKK site and answered questions from the council.
After asking whether the RFP deadline was for final proposals or proposals to begin with, council member Jessica Shewmaker made a final comment on the vote.
"Nothing precludes us from continuing negotiations, or even once we have some idea of who wants to come forward going out to the community and saying 'these are the options, what are your thoughts,'" Shewmaker said.
The council then voted 4-1 to approve the draft.
Johnson said he wanted a 90 day proposal, and called 30 days a sham before the vote.
Leave a Comment
About the Writer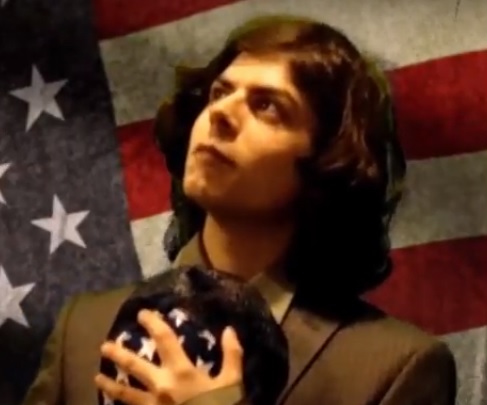 Joshua Sanchez
Joshua Sanchez is the former Editor in Chief and News Editor of SAC.Media. He was previously the managing editor of LAHS' student newspaper,
The Conqueror
. A portfolio of his reporting work can be found at
jdjoshsan.wordpress.com.