Emo After Dark Lights Up Long Beach
Local tribute band plays classic emo pop punk songs in Long Beach
As a former emo kid, one of my main goals has always been to see all of my favorite songs come to life. Although some of the bands may have split up or gone in a different musical directions, I finally found the perfect place to let go and sing my angsty heart out.
On March 19, the band Emo After Dark, which is somewhat of a tribute band, performed at the Gaslamp in Long Beach. They played hits from bands like Blink 182, Dashboard Confessional, Simple Plan, and so many more. The band consists of two singers, two guitarists, a bassist, and a drummer. According to their Facebook, the group of best friends got together to form the band because of their love for the music.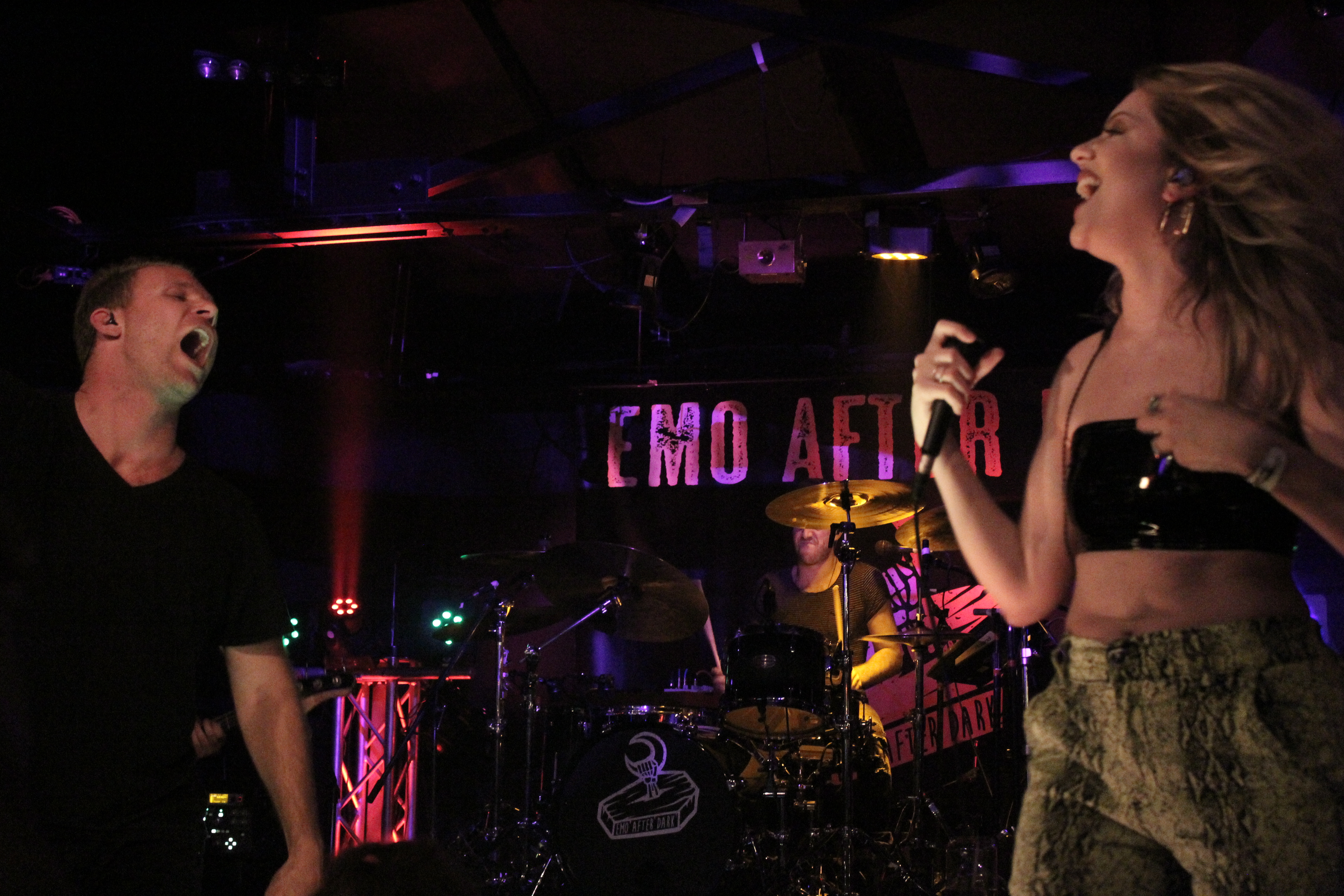 When entering the restaurant/venue, I saw a number of people sitting at the bar in all black clothing that matched their smokey eyeshadow. Women with hair darker than night and brighter than the sky were mingling and showing their excitement through their body language.
Before the band came on, a DJ with long blonde hair and teal tips was on stage spinning all of the classic emo and pop punk tunes that made people sing and dance around. With drinks in hand, I could see everyone beginning to let go as their bodies moved to the beats that filled the room.
As the curtains finally closed, the band was getting ready to go on. People started making their way toward the front as the lights illuminate every band member's face. Being fronted by a male and female, they started their set with "Check Yes Juliet" by We The Kings.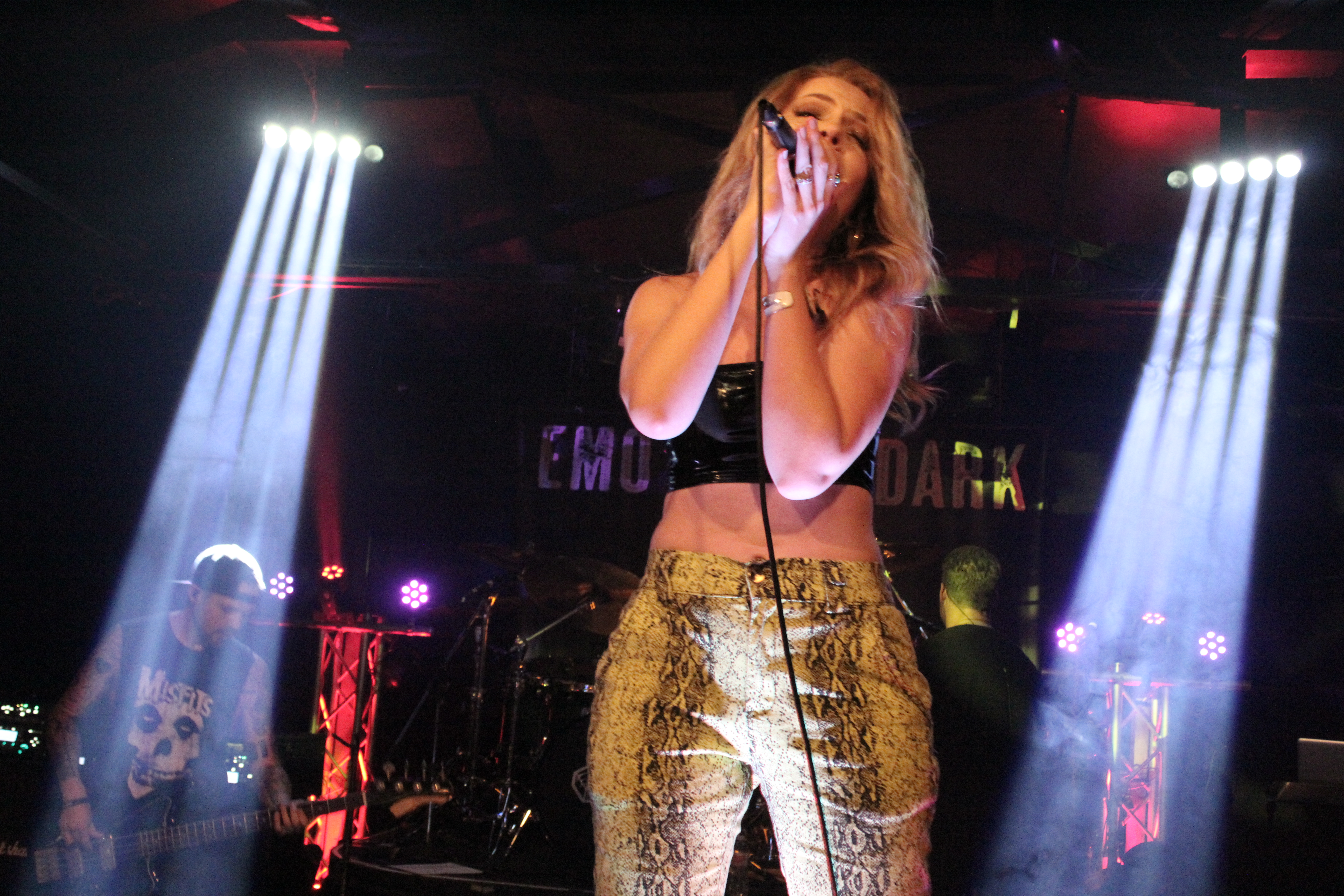 The band's quirky personalities showed throughout the set as they each jumped around and made jokes with the audience. A couple of songs and circle pits later, the singers would switch between female led songs and male led songs that got the audience hyped.
As the sweaty, exciting night starts coming to an end, the band invites anyone who wants to give it their all to the stage to sing and jump around with them. Multiple people jump up and grab the mic and scream lyrics to show their appreciation to the band.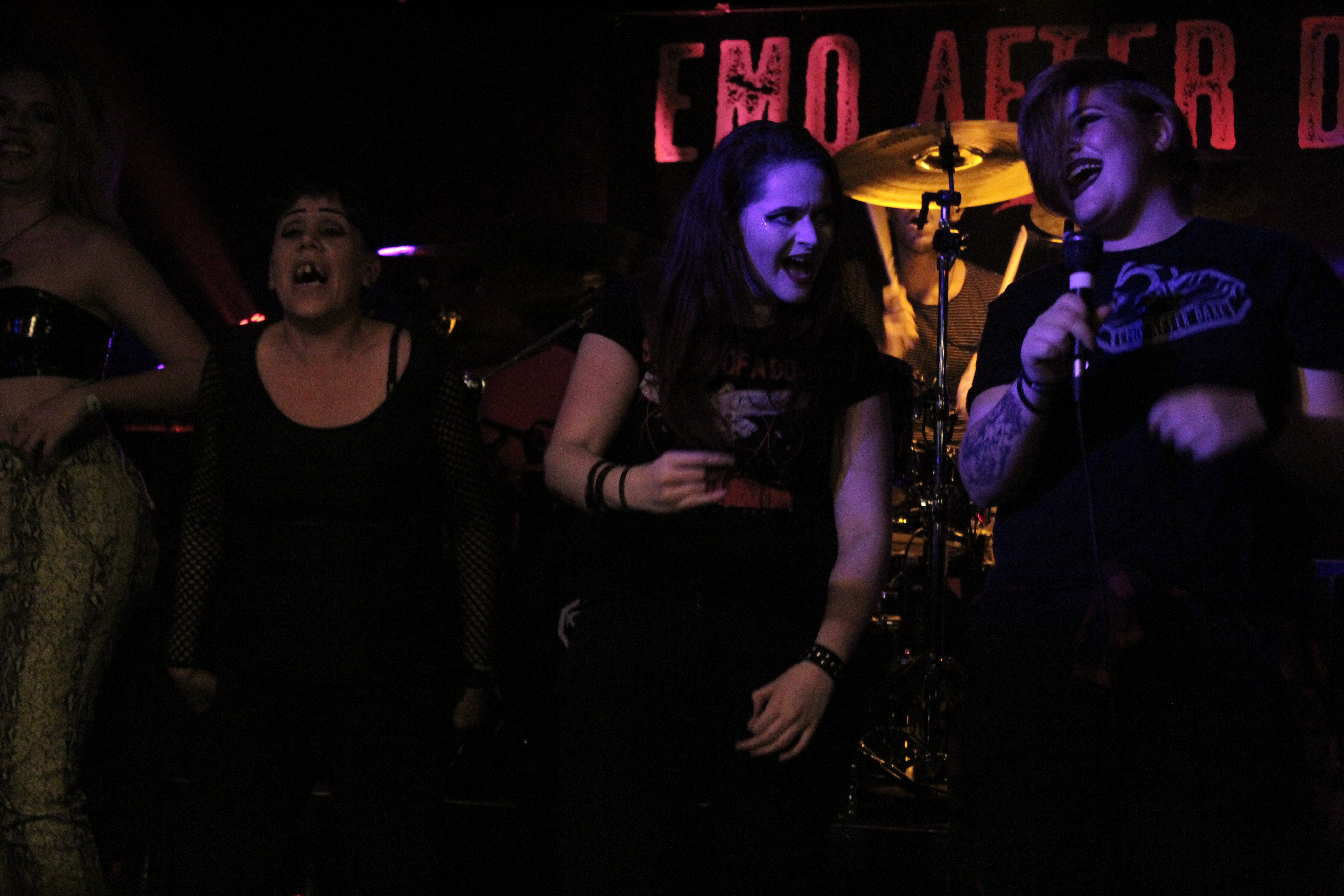 If you missed Emo After Dark at the Gaslamp, don't worry! They will be performing on April 24 at Saint Rocke in Hermosa Beach.
Leave a Comment
About the Writer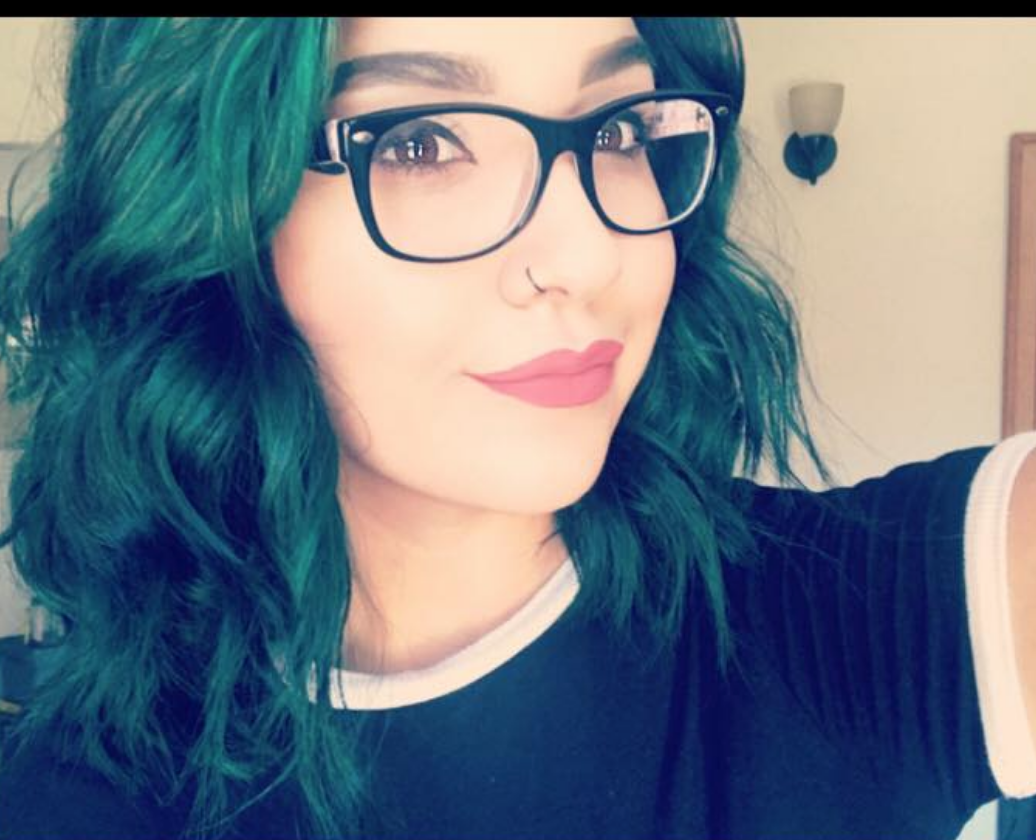 Andy Lizarraga, Author
Andy Lizarraga is the Arts & Entertainment Editor for SAC.Media.