Stuff Your Pie-Hole!
A slice of heaven at The Claremont Pie Festival
I just have one delicious word to say to you: pie. On March 23, the city of Claremont hosted its annual pie festival. With numerous booths and food trucks, the day was filled with a full stomach and a satisfied sweet tooth.
The event took place all over The Village in Claremont. Over 30 stores that surrounded the area participated in a scavenger hunt where they provided a pie recipe card. Hunters needed to find all of the recipe cards and bring them to the information booth in order to collect their prize. Those who didn't collect all the cards still won by having new pie recipes to inspire them.
Now, let's get to the pie. So. Much. Pie. I know that sounds silly, but there was just a plethora of pie. Not only edible pie, but also candles that look like pie so yummy, it makes anyone want to pick it out of its box and take a bite.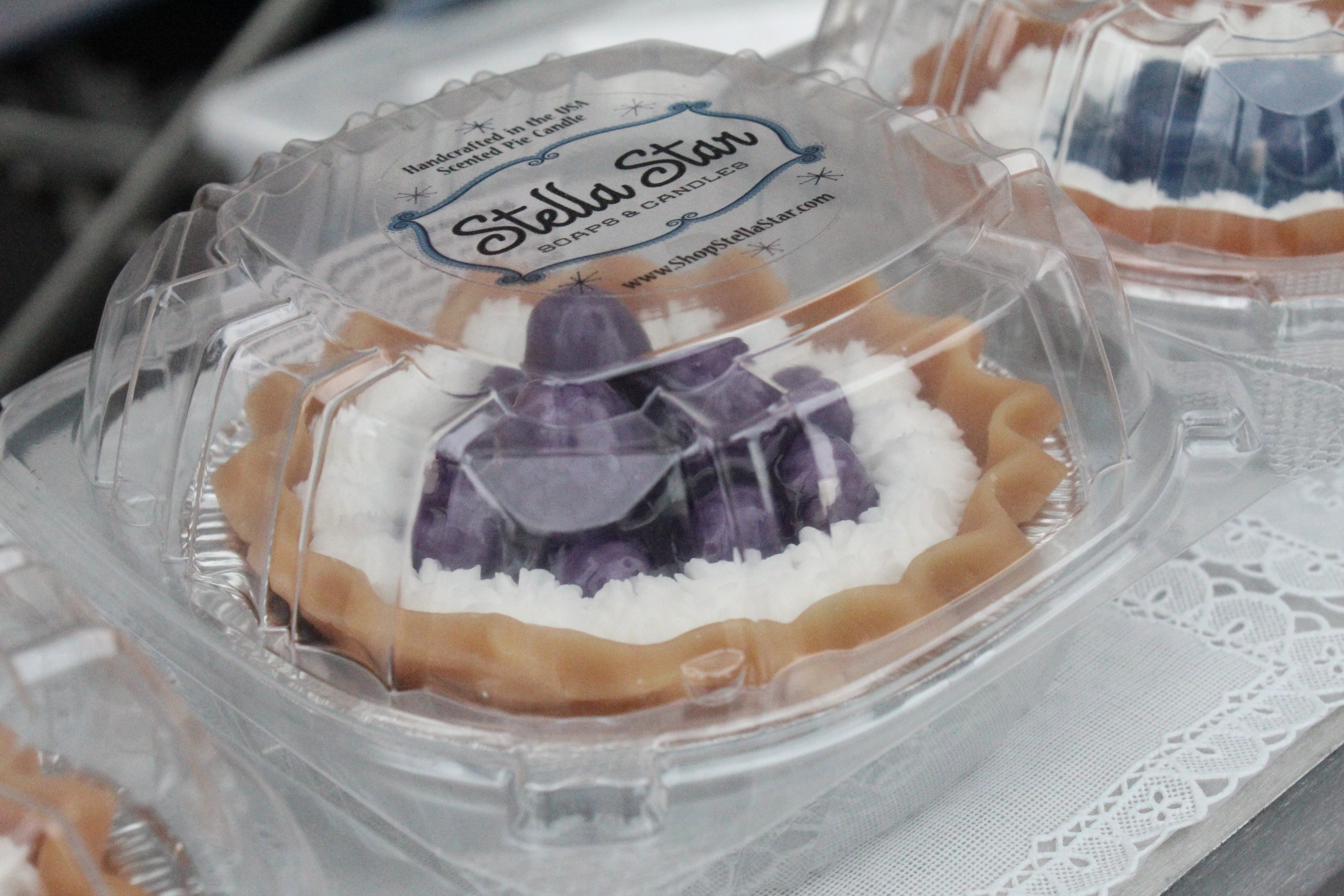 There were popular pie stands such as I Like Pie, which is a Claremont favorite, that had a line so long it mixed with other vendors around. The booth offered three different types of pie-a hand held pie, a pie in a jar, and a big pie to take home. I chose a glazed cherry hand held pie that reminded me of a hot pocket. As I took the first bite, the cherry filling was the first thing I tasted. It was the perfect balance between being too sweet and not being sweet enough. I must have made a euphoric face as I was walking around because many people stopped me to ask where I had gotten the pie.
One of the main events held in front of city hall was the pie eating contest. The age groups were 7-10, 11-15, and 16 and up. Each contest was a roller coaster of fun. Every person that participated had a funny, unique way of eating the custard pie in front of them. When we weren't sure who had placed first, as a "pie-breaker," the volunteers weighed the pies on a scale. Winners of the contest received an I Like Pie shirt.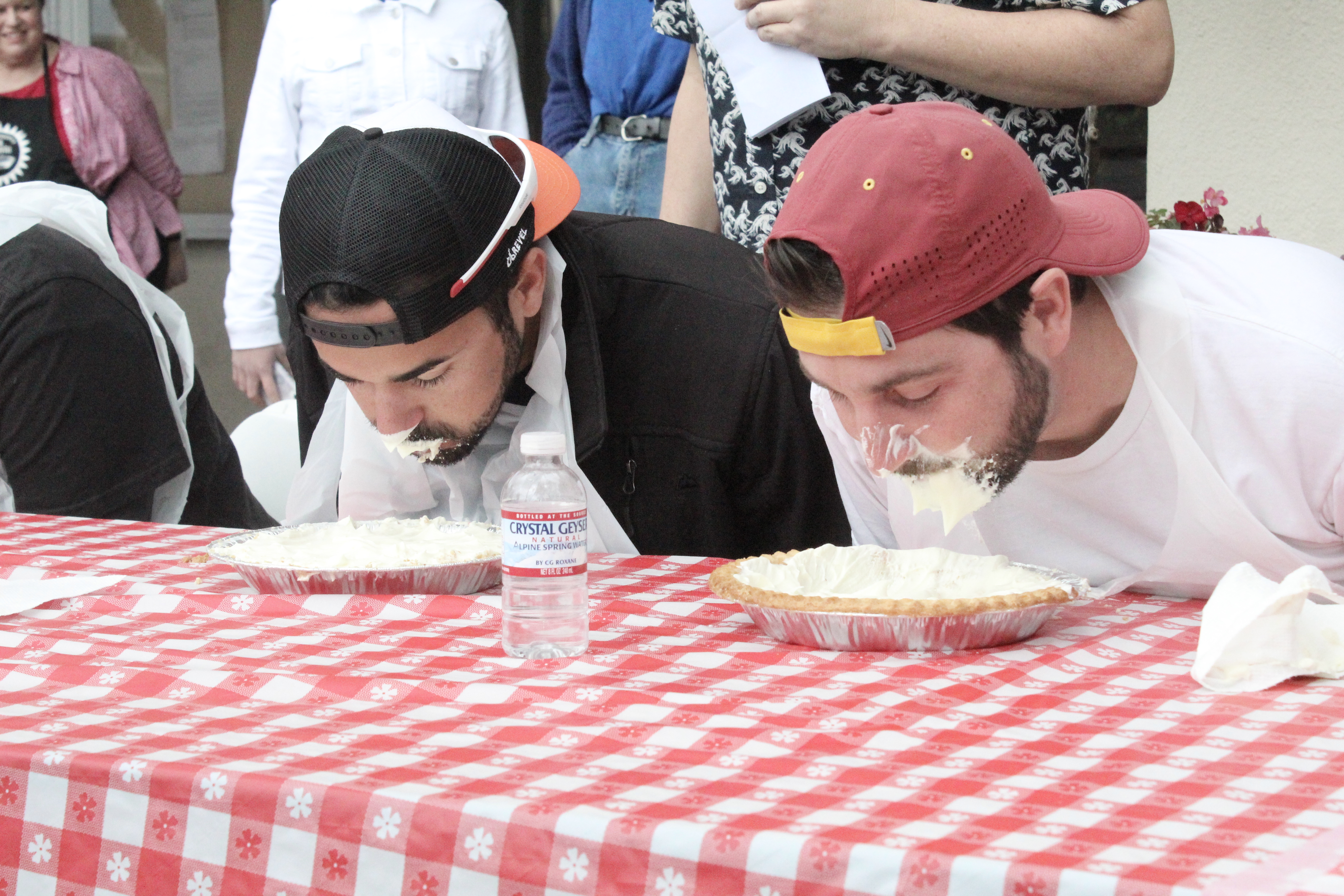 Aside from all of the sweets, a retro fashion show took place by all of the festivities at Shelton Park. A total of 10 beautiful women walked across the stage and showed their retro outfits that were either made by them, thrifted, or gifted. With different styles and colors, the outfits were all to die for. Accompanying the retro theme was a car show that was two blocks long. The classic cars were all spotless and made me feel like I was the same age as my grandparents when they were young.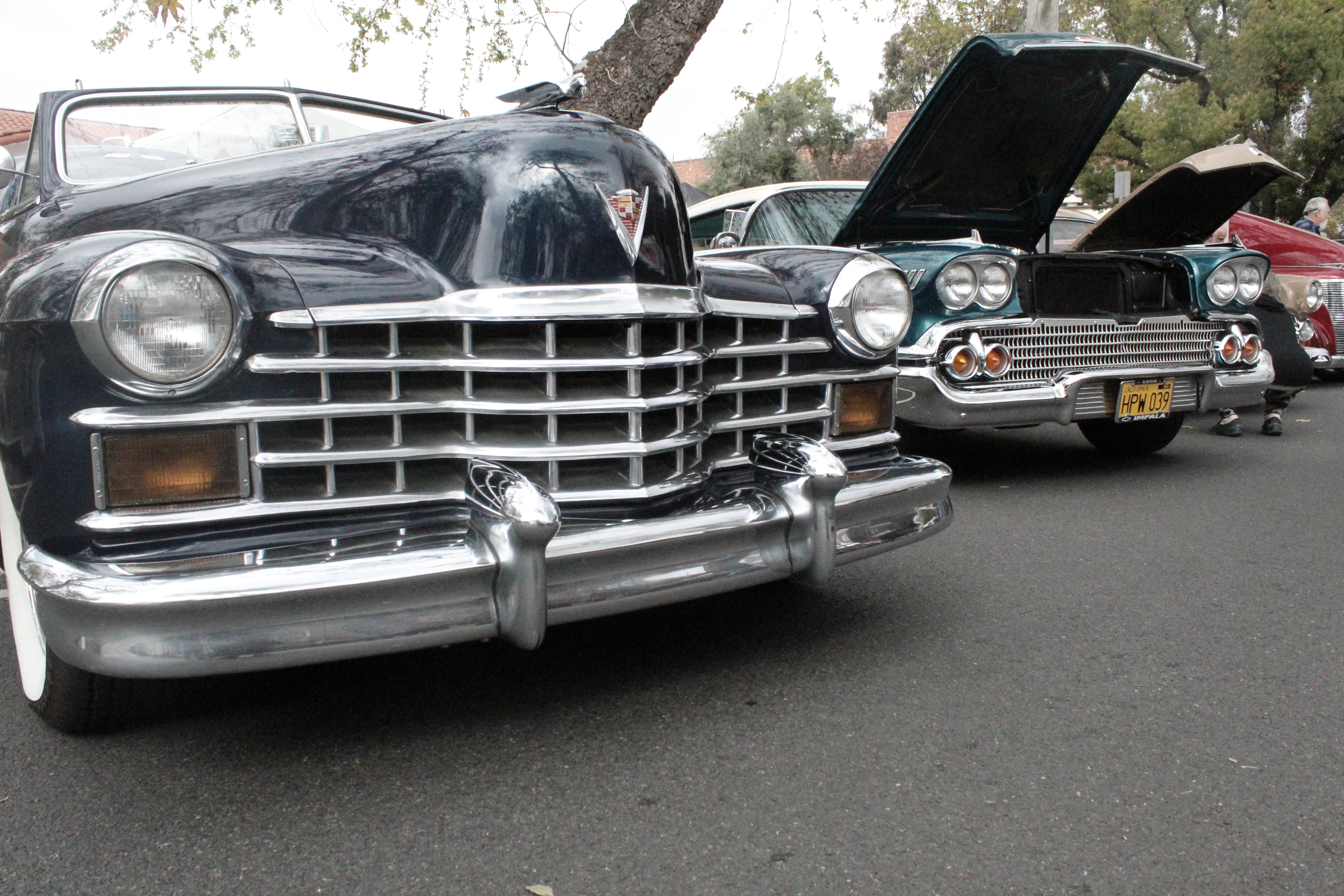 Throughout the event, I found many things to fall in love with. All of the vendors I encountered were as sweet as their dessert recipes. One of the booths at the event was the American Cancer Society. A woman was singing to anyone passing by the tent that all of the money goes to the organization. At $4 a slice, the slices were going away like crazy.
Of course, The Claremont Pie Festival isn't official until a New York Times Best Seller is signing books and making pie demonstrations. Author of "Sister Pie," Lisa Ludwinski, was at the event and had a long line of eager bakers waiting for her to sign their cookbooks. She spent time demonstrating making a rolling out pie dough and how to make hand pies. With a packed audience, everyone was attentive and ecstatic to be there.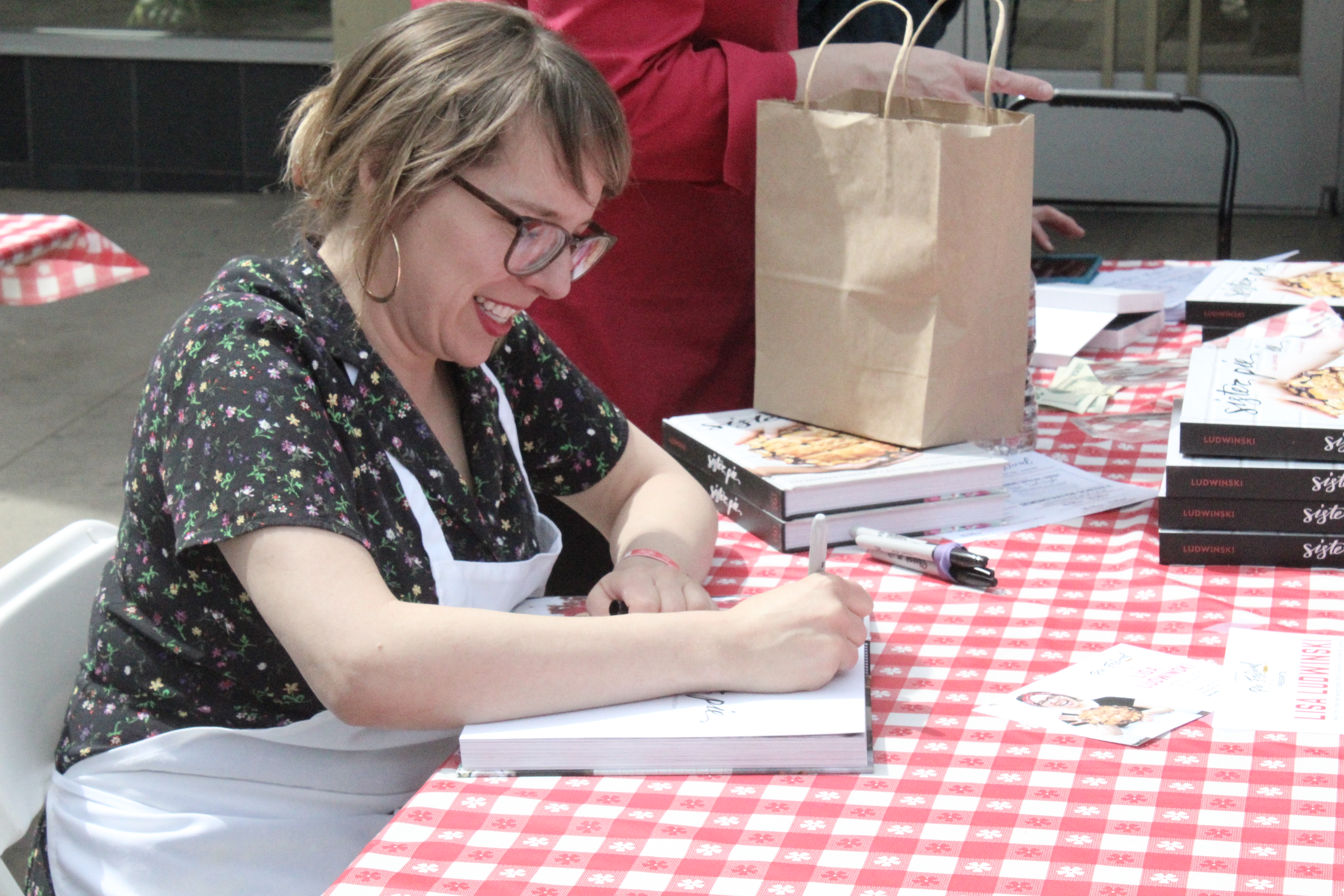 The Claremont Pie Festival was an event that was made for anyone to fall back in love with their inner child and indulge in their sweet side.
Leave a Comment
About the Writer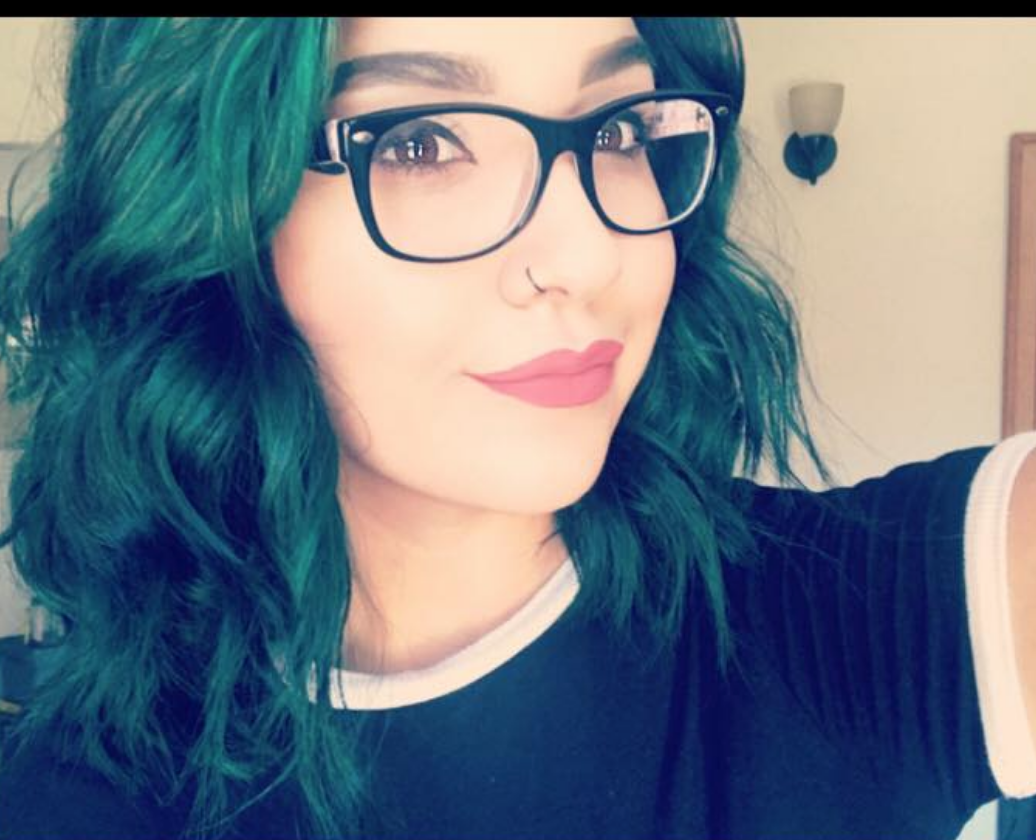 Andy Lizarraga, Author
Andy Lizarraga is the Arts & Entertainment Editor for SAC.Media.