Club Brings Medical Student Mental Health Awareness
For a day, Mt. SAC went behind the doctor's coat
Long hours. Research papers. Nights without sleep.
Students at Mt. SAC have been there.
Not all of them choose to work in the field of health and medicine, though. A field that has over 20 percent of students with depression symptoms, with 20 percent of residents thinking suicidal thoughts, and loses 300-400 physicians to suicide each year, the equivalent of two medical school classes.
The numbers are poorly reported out of respect for families and other factors like funeral expenses.
Still these students come to class only to prepare for more schooling in the future.
A four-year undergraduate degree program followed by four more years in medical school, and then three to seven years of residency before they can even be eligible for licensing.
A commitment of 11 to 15 years of their lives to help others, while also undergoing the same stresses other students do among new stresses unique to them.
To bring awareness to this issue, Mt. SAC held a public health awareness day on campus.
While the current political discourse may focus on policies like "Medicare For All," the Mt. SAC Caduceus Club and student health services organized an event on April 5 focused on "the ghosts behind the white coats."
In revealing the ghosts, Carmen Rexach, an anatomy, physiology, microbiology, and public health professor, delivered a keynote that outlines the struggles and challenges students and professionals in the medical field face.
Following her address was a premier showing of "Do No Harm," a film that has previously only been viewed by medical students.
The film's title not only plays upon the role of doctors to not harm patients, but also plays with how the current medical school system should not be harming doctors – while documenting the ways in which it does hurt them physically and mentally.
It was followed by a mandatory debriefing period where counselors and other professionals answered questions from the audience and provided insight to students that spoke up.
Most students, however, were gripped by the emotional and raw nature of the film.
Premedical student, Derrick Parks, had been to Iraq and Kuwait during 2016 and 2017 and he said one of his many takeaways from the film was that people really must talk things out.
He also would later explain that the service also did a similar thing to veterans that the medical field does to students, where talking to a therapist can work against the individual as they get processed out or labeled crazy.
For veterans, it deals with their right to carry. For doctors it is a hurdle against their ability to even practice medicine.
Parks had to use "marriage counseling" to talk things out so that his file would not be marked, but others have gone out of state to get therapy in the middle of nowhere and paid in cash.
Parks also mentioned finding out a sergeant had shot himself in his barracks room, like how lab workers in the film figured that a missing person just went on vacation until it hit them.
Hector Capistrano, veteran's affairs readjustment counselor, would even say at his session that it was emotional.
"I never knew to the extent they actually are committing suicide," Capistrano said quietly towards the end of the session.
The event was not all gloom, Master of Public Health and "Pre-med Productivity Expert," Andre Pinesett livened up the crowd for his closing keynote.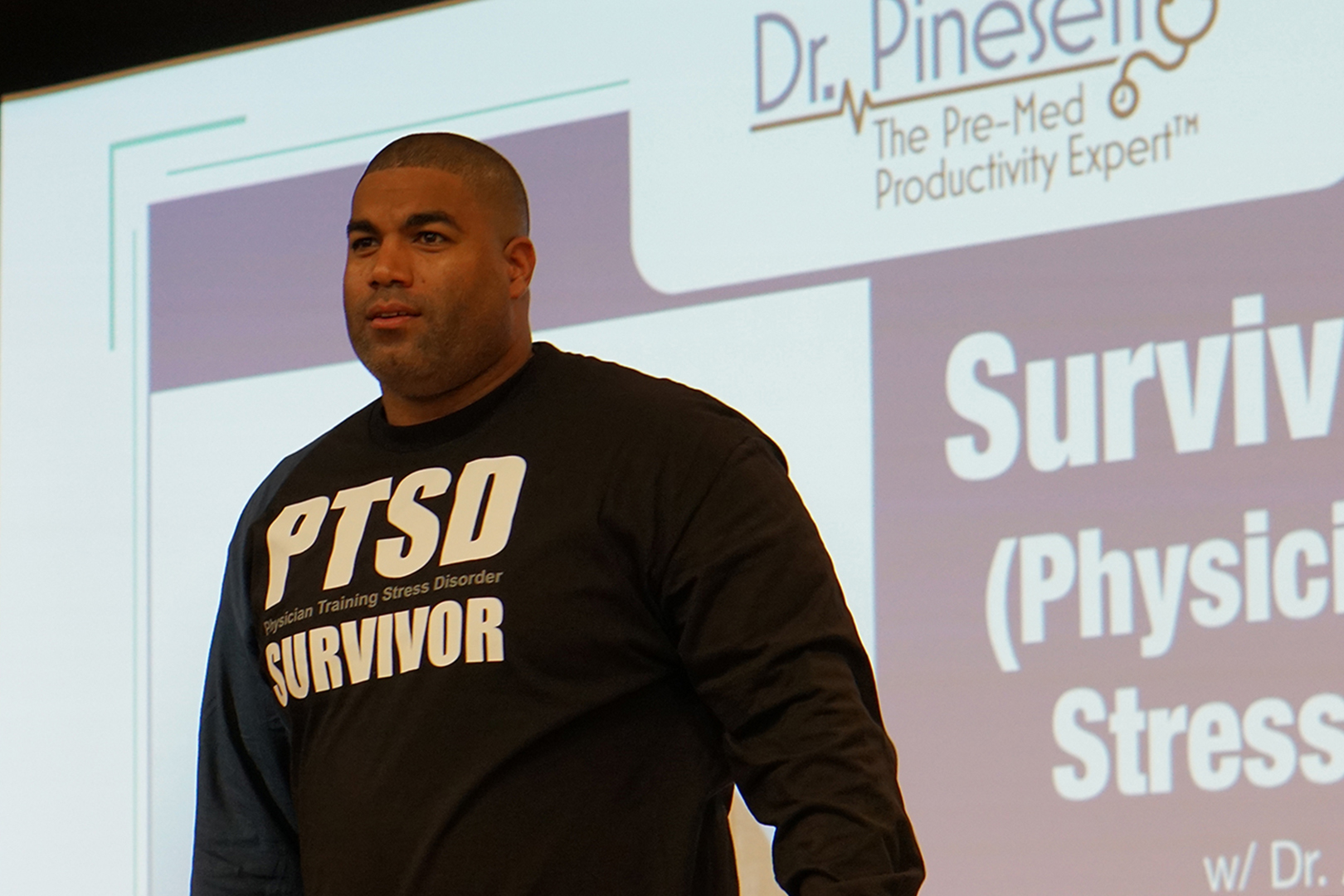 He told the crowd that he was a "unicorn" for overcoming the situations put in front of him and went over how a negative counselor changed his life.
This woman had told him that he should take a black history or studies class and that he would not make it to become a doctor. This meeting changed his whole perception and motivated him to prove her wrong.
Among other things, Pinesett served as a motivational speaker for the medical students in the audience who had heard the grim statistics about the field they were entering and had watched the emotional film.
As if to say the audience could prove the statistics wrong, he left them with many quotes and tips including the following:
He even asked the audience if they agreed with his quote, before giving more advice and explaining why that statement is true to him.
More is being done to inform the public of how students and professionals in the medical field are treated and Rexach even mentioned an additional event in the future while asking Pinesett to come back.
Leave a Comment
About the Writer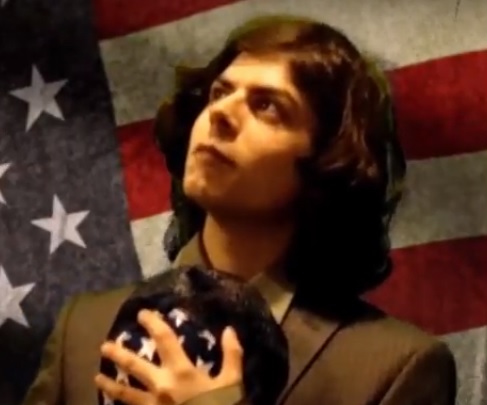 Joshua Sanchez
Joshua Sanchez is the former Editor in Chief and News Editor of SAC.Media. He was previously the managing editor of LAHS' student newspaper,
The Conqueror
. A portfolio of his reporting work can be found at
jdjoshsan.wordpress.com.