Campus Safety Stopped Student Filming Women's Behinds
Student reportedly said he had an "urge" to film 66 videos of females without their consent
Previously it was reported that on April 3, a student was on the floor crying while cradling his head in his hands while officers yelled at him behind Founder's Hall between buildings 19 and 11, also known as science north.
As further information came to light, this individual was found to have filmed 66 videos of females on campus, and these videos were all filmed on April 3.
This information, found on the incident report, also provided details of the interactions between Sgt. Paul Miller and the student.
After hearing information broadcasted, Miller found a student matching the description of the suspect and informed the student that a suspect matching their description was filming girls. The student denied filming the females.
Miller then reportedly asked if he could see the student's phone and the student said they "did not feel well."
This time, after Miller asked whether the student had taken videos of girls, the student then said "yes" and Miller asked for a second time if he could see the phone. The student then asked the officer two questions:
"Do I have to?"
"What is going to happen to me?"
The student then unlocked and handed Miller the phone.
Each video started with the camera facing the student's feet before being raised to film women from the rear, focusing on their behind, as they walked. No video appeared to be taken under or through clothing, according to the incident report.
Sgt. Paul Miller further reported that he has transferred a few of those videos to the judicial affairs officer and that he issued an immediate suspension notice to the student. Miller then told the student they must leave campus and drove the student to their vehicle in Lot W.
Public Safety Officer I David Quiroz followed Miller while escorting the student to his vehicle, and the third officer in the photo remains unidentified by the incident report.
The incident report also states that the student's behavior did not rise to the level of criminal activity, pursuant to California Penal Code section 647 (Invasion of Privacy) or it subsections.
Leave a Comment
About the Writer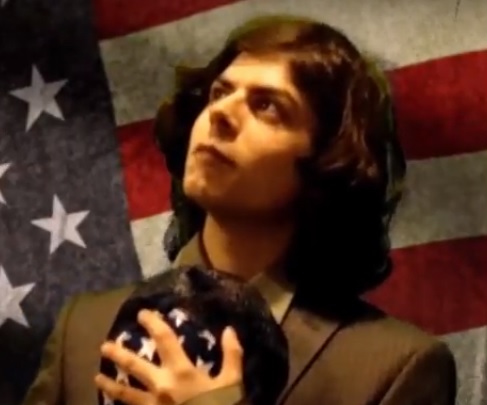 Joshua Sanchez
Joshua Sanchez is the former Editor in Chief and News Editor of SAC.Media. He was previously the managing editor of LAHS' student newspaper,
The Conqueror
. A portfolio of his reporting work can be found at
jdjoshsan.wordpress.com.