Faculty Raise Their Voices Over Healthcare
Members of faculty made noise, chanting outside the Board of Trustees
With no progress on healthcare, the Faculty Association has been organizing and mobilizing.
Last meeting, the FA gathered hundreds to fill the board room as 15 speakers delivered passionate public comments on their personal experiences with the 30 year healthcare provider CalPERS, and their concerns over changing the provider to SISC.
This meeting, lead negotiator and vice president of the FA, Joan Sholars made it clear the FA is ready to declare impasse. The FA rallied around 50 faculty members on April 10 to make as much noise as possible.
"Last month we were much more polite, this month we're going to be a little more aggressive," Gary Enke, department chair of English, literature and journalism, said.
By being aggressive, members of faculty were planning to march into the board of trustees room, leave a public comment before they recessed into closed session, and then storm out and march around Founder's Hall after a pre-meeting in 6-160.
The board had changed their closed session time to 5 p.m. instead of 5:30 p.m. which meant after the faculty's pre-meeting the board had already recessed into closed session. After finding this out, the march outside Founder's Hall began.
For roughly an hour, faculty marched circling the building before shouting at the section of Founder's Hall where their closed session was happening – knowing they could not discuss the healthcare situation without violating the Brown Act, as it was not on their agenda.
The chants then began:
"Si se puede."
"You're not listening," the faculty chanted.
"And you don't care," one woman repeated sporadically after the chant.
"Hands off our PERS."
"PERS yes, SISC no."
"We pay health care, yes we do. We pay health care, how about you?"
"Fair settlement now."
Then they made as much noise as they could with noisemakers, yelling and whistling and slapping their signs directed at the board room.
"Can you hear us now?"
"Free speech, free press."
"Our health, our choice."
"PEMHCA, yes."
"SISC, no."
"Our health, our choice."
The last chant was the only one to be repeated at two different times for a significant period of time. The march and chants ended with one last hurrah of noise-making before going to the board.
The open session board meeting itself had the same noisemakers with the addition of stomping and loud applause after each speaker, despite certain board members looking at their phones and adjusting the devices in front of them.
Eight faculty members took to speaking on health care, two individuals spoke about the student press, and Enke spoke on both topics.
Sholars lead the public comment for this meeting as well.
"I want to give you an update on the two remaining open items from last year: health care benefits and one time monies. It seems that the district has nothing to report to you or to ask your advice, as negotiations to the faculty was not on the agenda for your closed session," Sholars said.
Professor of art history, Cristina Hernandez, spoke about her father's time at Santa Barbara City College and that their health benefits are through SISC.
Hernandez added that SISC does not provide retiree health benefits that her parents paid $1,400 per month for a medicare supplement because of her father's preexisting condition, while a neighbor paid $70 with CalPERS.
In 2007, Hernandez was diagnosed with HER2-positive breast cancer, an aggressive form with the highest mortality rates.
"Fortunately, I had access to a CalPERS EPO plan. I was able to take myself from a network of general practitioners, to City of Hope where I received the best cancer care in the world," Hernandez said. "I went through a 10 hour surgery, six sessions of chemo at $65,000 a piece and eight additional sessions of Herceptin the targeted therapy that saved my life."
Two retirees, Cynthia Charles and Nicholas Crow also spoke.
Crow mentioned IPED reports that past administrators claimed did not exist did and that administrators had signed under penalty of perjury that the reports were true. Crow had found these reports and provided them to the board in the past, and added that Manuel Baca and Rosanne Bader were present on that board.
That environment, he said, was there then. In the pre-meeting, he stated concerns that that same environment of the past is here now.
He also listed around 12 injuries he had and told the board he did not have to pay for a single one of them under CalPERS, he then asked the board who will benefit from the move and said it would not be the faculty.
Charles spoke on concerns of losing guaranteed lifetime benefits and how CalPERS coverage had helped her and provided her with two extra years with her husband.
For Enke's two comments, he addressed the board's lack of information by reminding them of a comment former trustee David Hall made about the board and then provided comments about the obstacles on campus that the student media face.
Hall's comment that the board is like mushrooms kept in the dark, brought up a brief chuckle in the room before returning to the heavier subjects at hand.
"Tonight you did not have that bargaining report that you need. I ask and I urge you to get the information you need so that you can respond to our calls for equity and support and the protection of our benefits," Enke said in his first comment.
"I urge you to hear them, I urge you to support them and I know with these faculty here that we support the values on which this country was founded, and we support the Bill of Rights and the rights of the students to do their work," Enke said in his second comment.
While the lack of a report was a concern at the pre-meeting, that meeting held a calmer atmosphere as individuals discussed how they would approach the board, and provided examples and questions as to the next steps and possible consequences of the move to SISC.
One professor brought up the possibility of a vote of no confidence on the president, which is but one of many ideas the faculty is considering. Picketing and striking are others.
Still many faculty members questioned the fairness.
Others, like counseling faculty Silver Calzada, are optimistic that things will change. Despite coming off a long day of participating in Councilor's Day, Calzada participated in the march and stayed for the board meeting.
He described the whole situation as the two parties playing chicken but with unintended consequences that put students and faculty at risk, as faculty who are discouraged lose their zeal for teaching and it will impact their job performance.
Regarding the board, Calzada highly encouraged them to "wake up their humanity and humility" while mentioning that certain board members do not even pay into their medical plans.
Calzada added that he was willing to picket and that the no confidence vote is "very likely" given the circumstances.
These last few meetings are not the first time faculty has spoken out on health care.
Faculty have previously voiced concerns regarding health care and their contract, and there was a meeting on the transfer from CalPERS to SISC.
There is also further information on Mt. SAC's official page about the healthcare switch.
Leave a Comment
About the Writer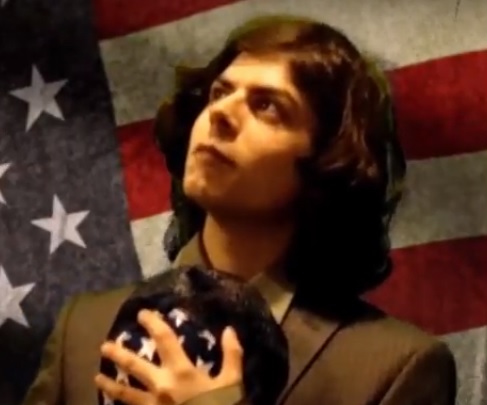 Joshua Sanchez
Joshua Sanchez is the former Editor in Chief and News Editor of SAC.Media. He was previously the managing editor of LAHS' student newspaper,
The Conqueror
. A portfolio of his reporting work can be found at
jdjoshsan.wordpress.com.