Small Bites of the Big Apple
TraDón Turner and Denise Weeks, the hidden characters of New York City
The subway stations in New York City are, arguably, the busiest places in the world. People are constantly rushing past each other, trying to get from one place to the next. Most are glued to their phones in the middle of a conversation or texting someone letting them know they are on their way and will be there soon. It's like a bee hive that is constantly buzzing.
But if you are there on the same day as Denise Weeks, and you hear her voice singing a beautiful melody that echoes in the walls of the subway station, it will make you stop in your tracks. Following the angelic voice, you will find Denise Weeks in the middle of a crowd that have also found their way to her voice. They clap their hands together to the beat of the song, dance along and cheer when she does a beautiful riff to end the song. Some drop in a few dollar bills for her and walk away. After Weeks sings her last song she says, "The subway station is my Madison Square Garden… This is my job, to inspire others, bring joy to others with my voice."
People wait to talk to her at the end of her set and tell her incredible stories of their lives, who they are and why they stopped for her.
Weeks performs at the subways every Monday, Wednesday and Friday from 4 to 7 p.m. and the energy she brings with her is electrifying. Weeks said that after one of her performances, someone watching told her that they decided not to commit suicide because of her voice and words of inspiration. Weeks said that the people she talks to tell her stories such as that one keep her singing every week in one of the busiest places on the planet.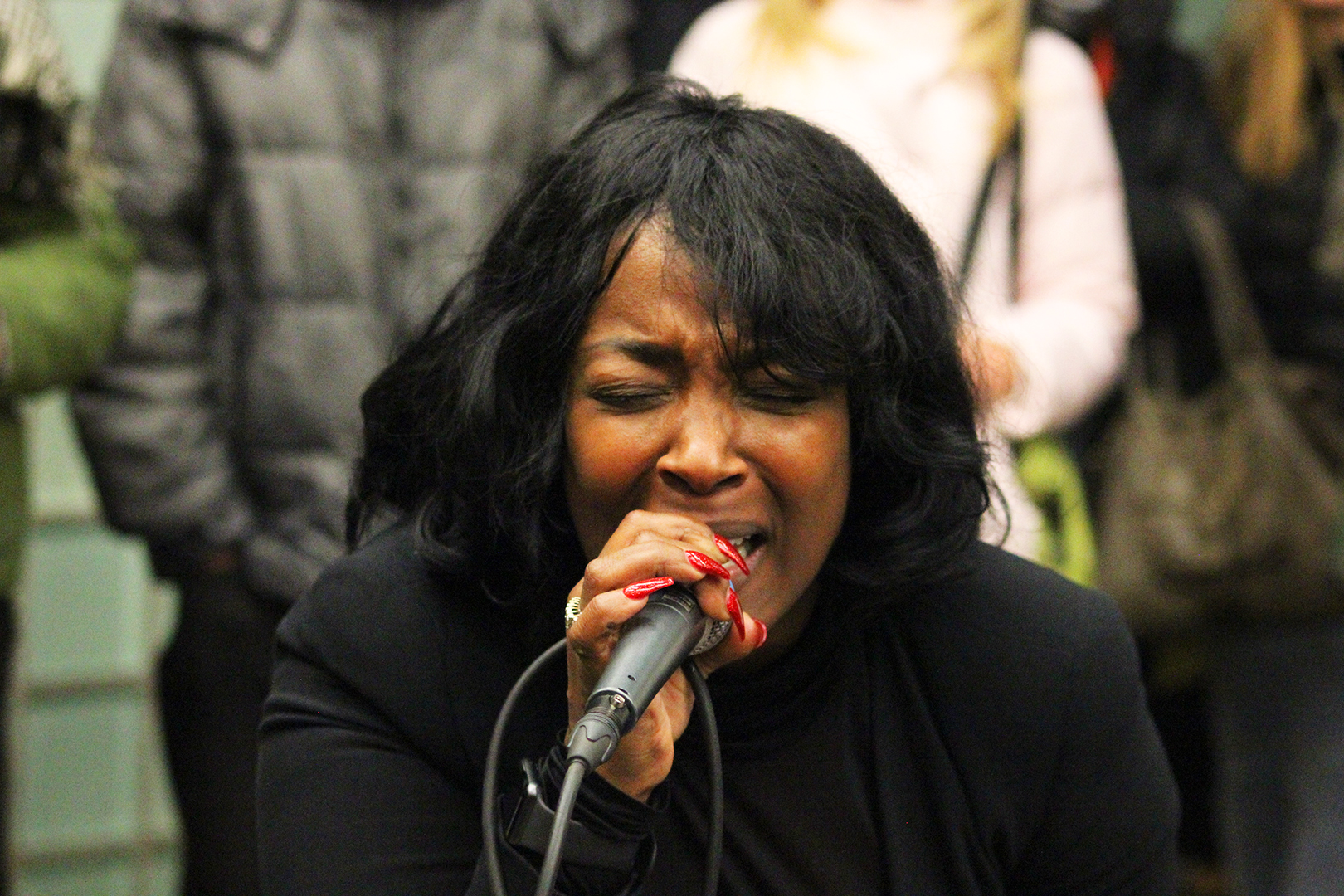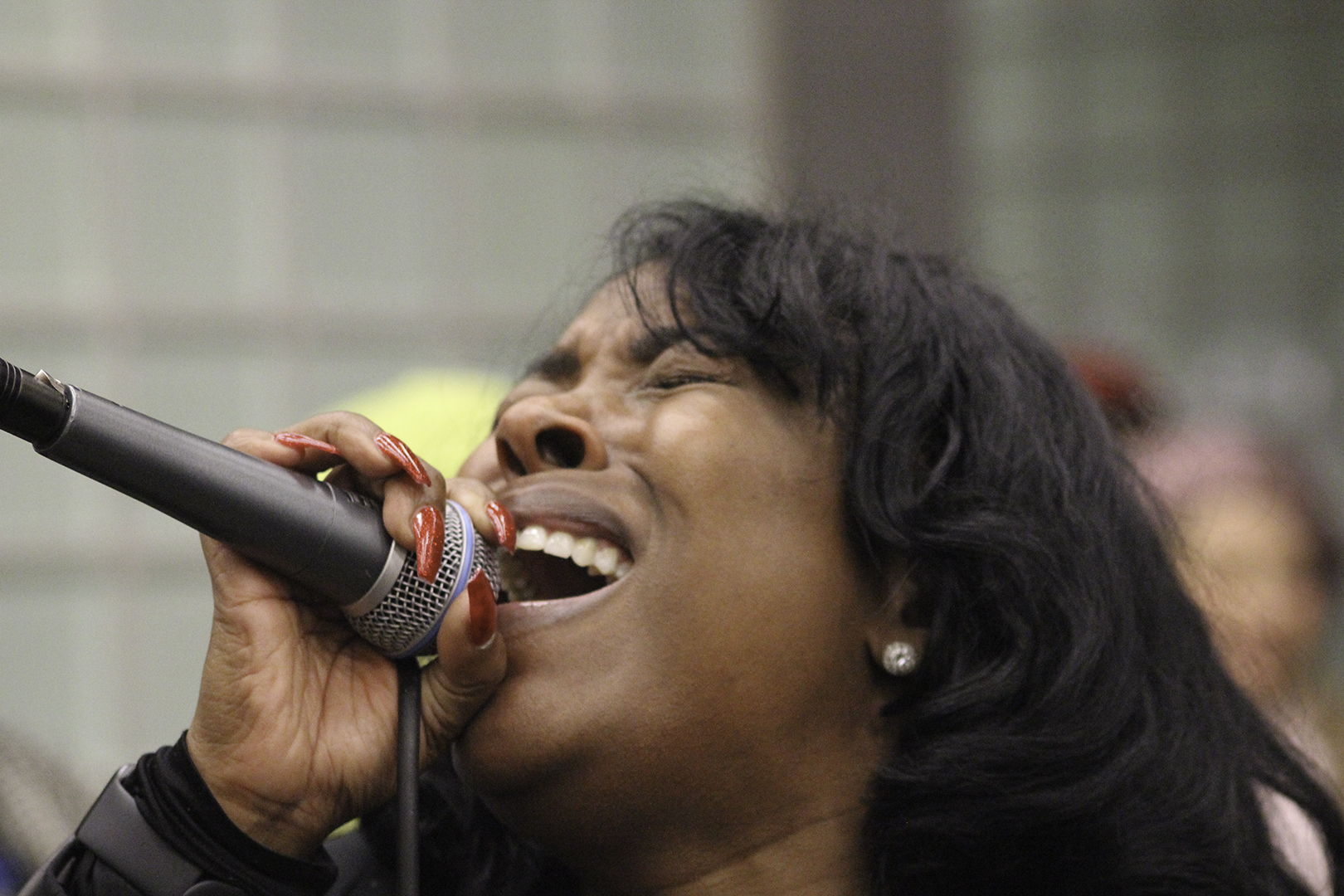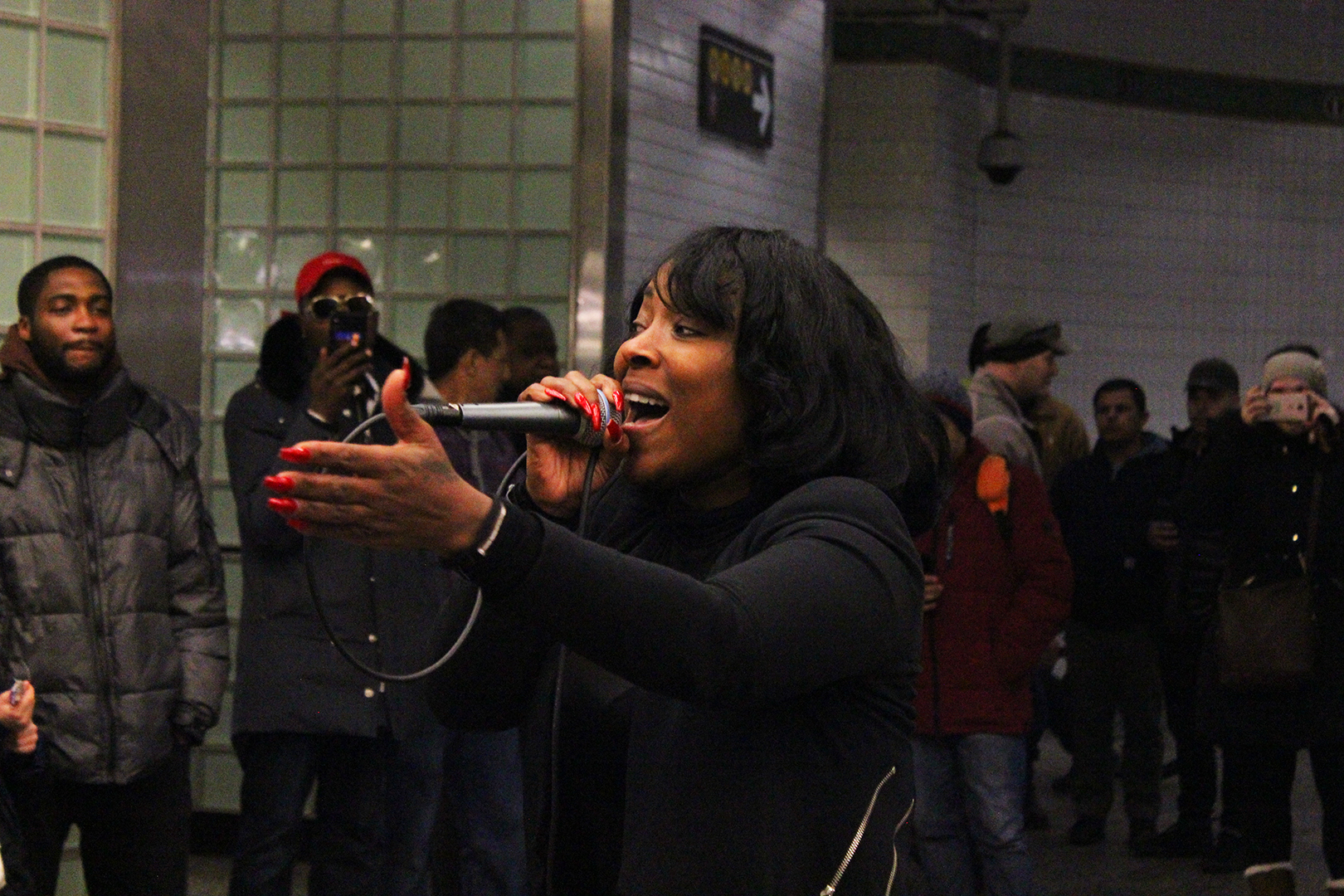 Walking down the street on a cold night in Kips Bay, New York was TraDón Turner, a local artist. Turner moved to New York from Texas after graduating from art school to pursue his dream of making art in the city. That night, Turner was on his way to a Goodwill to scavenge the riches buried beneath the rags in his home away from home.
He walks into the thrift shop as if he had walked into his own living room, the employees and security guard all greeting him by name as if he was family. He walked up to the racks of clothes on the wall like he was getting ready to peruse the shelves in his fridge for a tasty snack, appreciating each individual shirt like a professional thrift shop critic.
For Turner, this is his own personal mecca of fashion, which he frequents so often that the employees put aside choice donations for him to look at first before they're put on display. They recently sold him a $200 pair of sunglasses for only 99 cents.
Turner also practices mindfulness in his day to day life such as fasting every Friday in attempt to appreciate the food he eats. He smiles at the thought of his failed attempts to abstain from the delicious foods of the city. "Sometimes the very next day, I pig out, and go crazy on all that junk food," he said. "All that work down the drain."
He picked out a choice shirt made in Africa, some yoga pants and gloves and made his way to the cash register. He high-fived the cashier who welcomed him to the store, who went on to pull out a colorful scarf a pair of yellow sunglasses and a small yellow glass pipe shaped like an elephant.
TraDón Turner, the artist and treasure hunter, carried away his riches in a white plastic bag that blew in the cold wind while he walked home into the cold city night.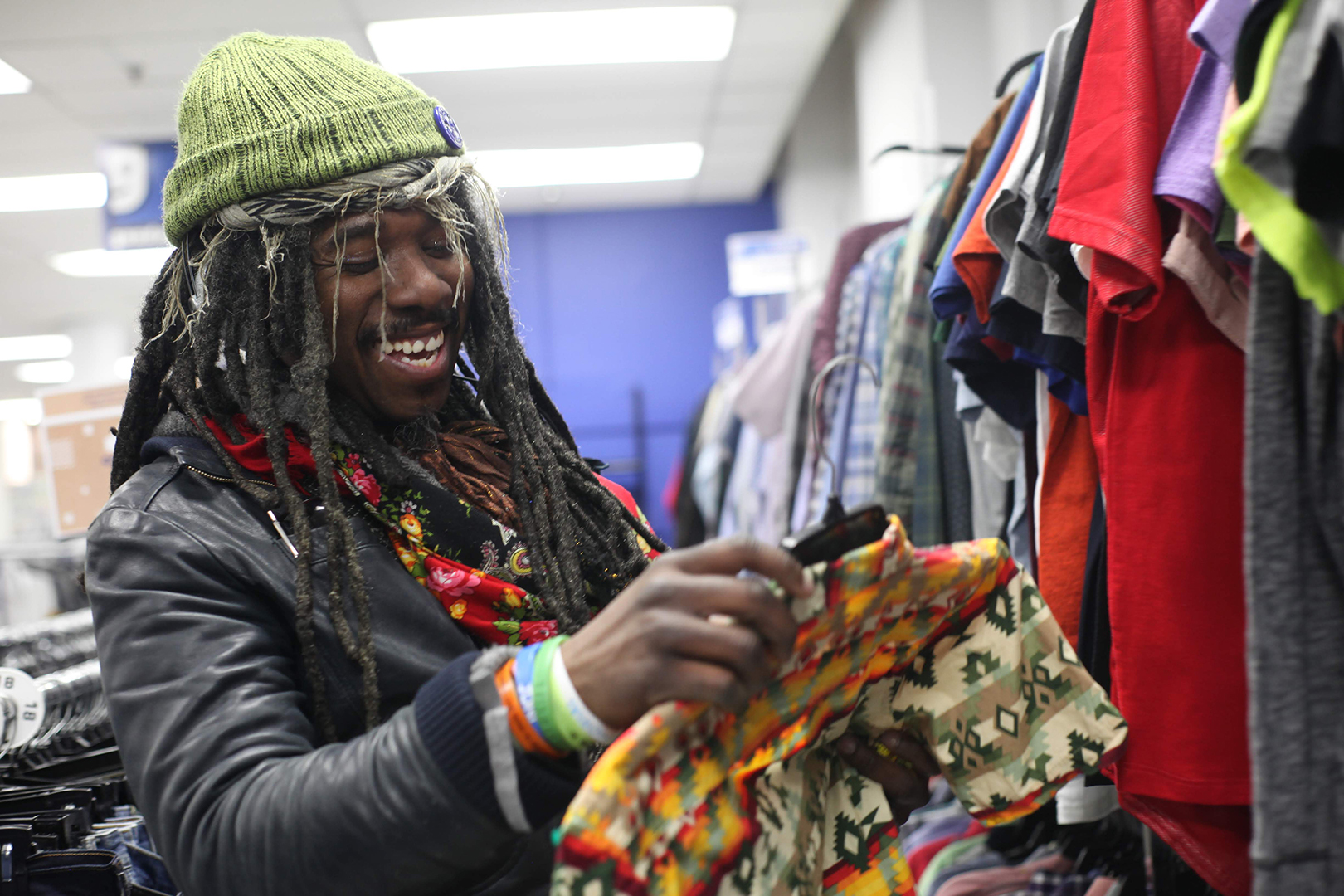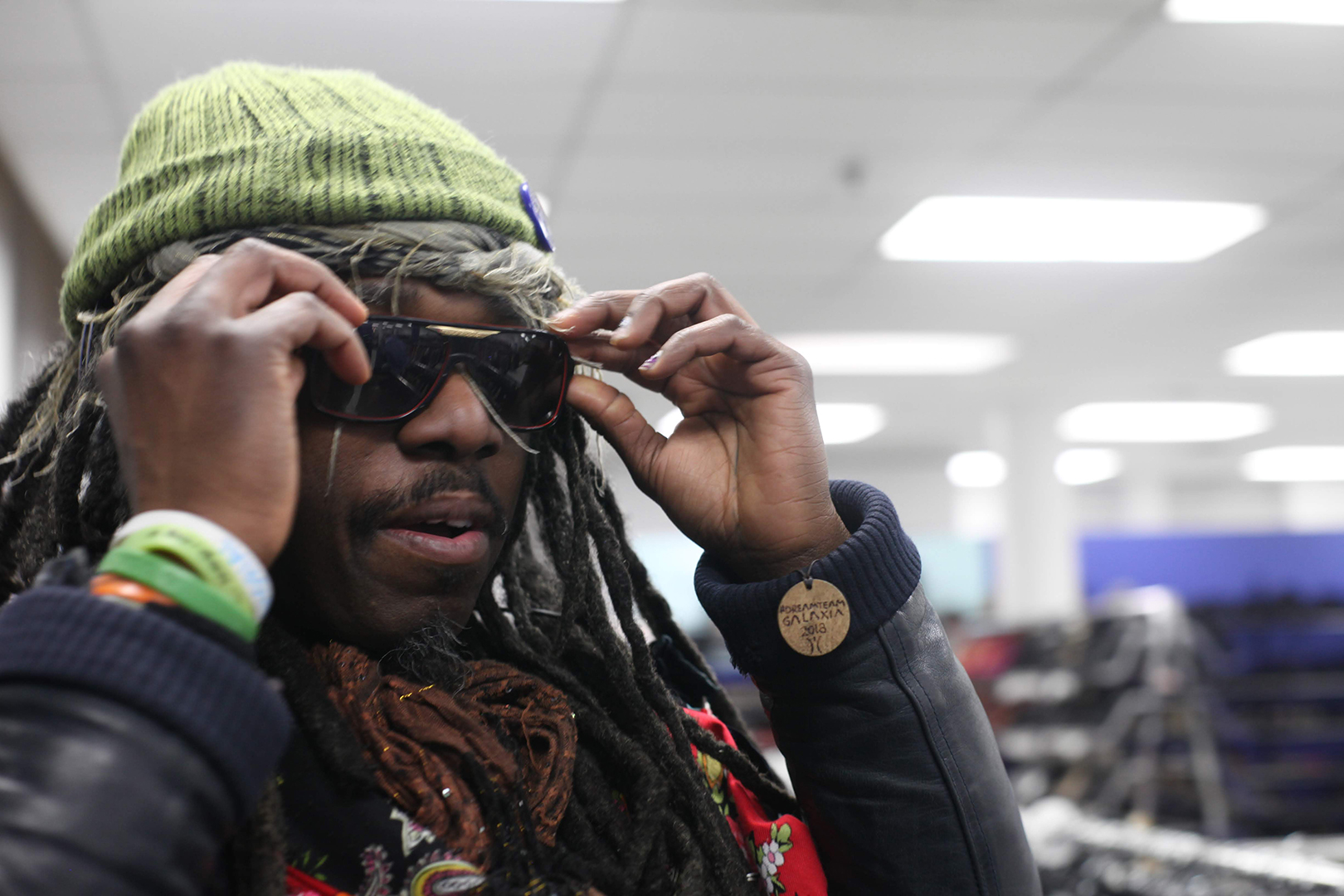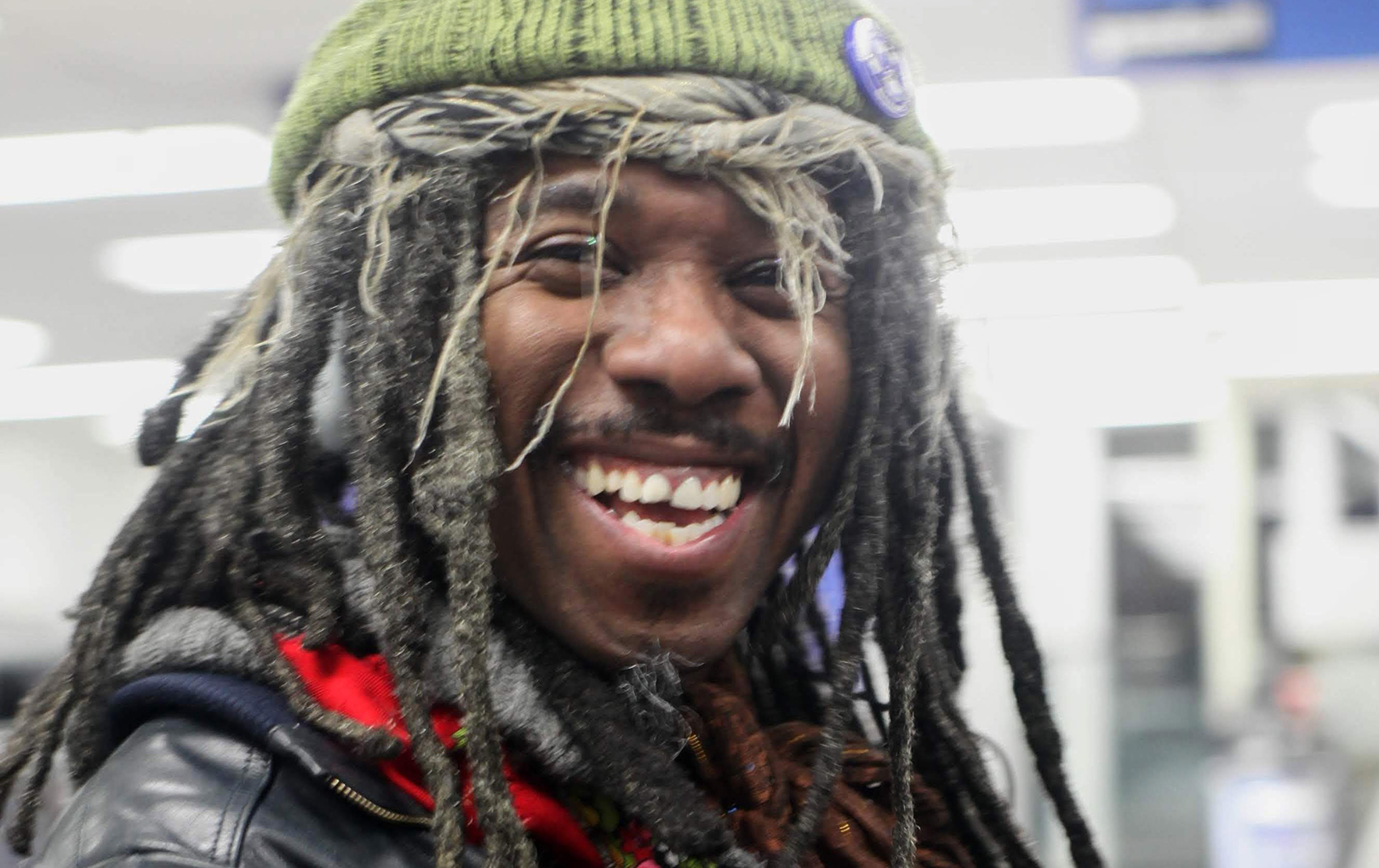 Leave a Comment