From playing at backyard shows to small venues, The Red Pears, are set to perform at this year's Coachella Valley Music and Arts Festival.
For those who are not familiar with them, The Red Pears are an alternative/indie-rock band based out of El Monte, CA. They originally started off in 2014 as a duo with friends Henry Vargas, 24, vocals/guitar and Jose Corona, 23, drummer. The band had their first ever performance at an open mic at a church but performing at backyard shows are what helped them evolve.
It wasn't until mid-2017 that friend Patrick Juarez, 19, bass player, joined the band following the departure of the previous bassist. Juarez is a former fan of the duo who discovered them by going to one their backyard gigs. "I met them at one of their shows," Juarez said. "We got really close and after about two years of knowing them, I got in. It's something I reflect on because sometimes I still can't believe I'm playing with The Red Pears."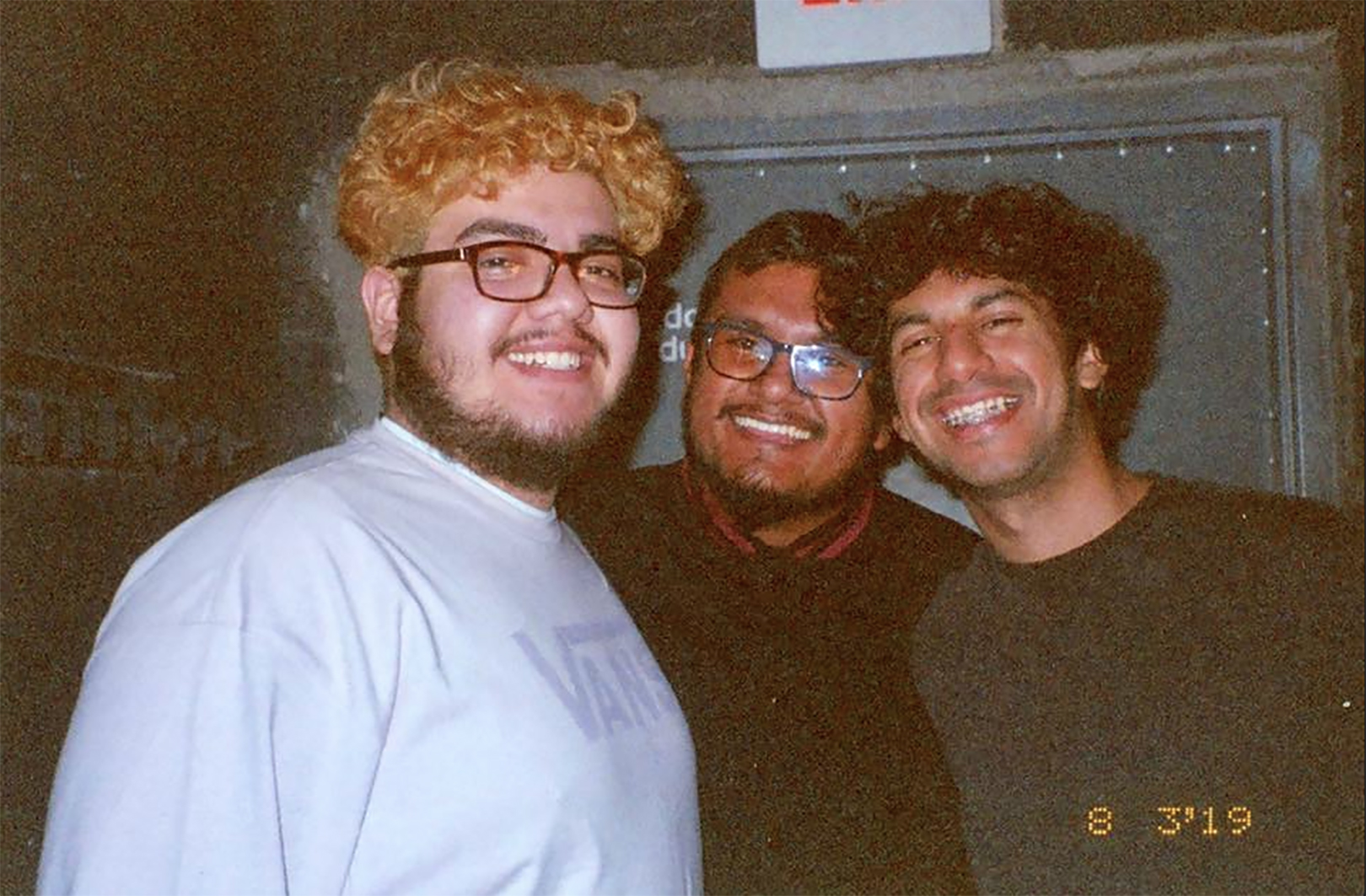 Representing the people from the San Gabriel Valley is something that the band does not take lightly. They take great pride in knowing that they're able to enjoy this gratifying experience with their fans and loved ones. "It's a big deal for everyone because it's something that they can all be proud of," Corona said. "Your parents, family, city. They say, 'They're from here and they're making it all the way to Coachella,' even other bands think it's a big deal."
The Red Pears want their performance at Coachella to motivate other bands from the music scene to keep pursuing their dreams. The band wants them to know to know if it happened it them, it can happen to anyone. "We were playing with them at shows and venues and now we're playing Coachella." Corona said. "Hopefully its inspiring others to pursue their ambitions and know that it could be a reality for someone from a small background to play a big stage."
As the band continues to gain more attention and make a name for themselves, they aren't ashamed to talk about the past and how they got to where they are today.
"We have humbling beginnings," Corona said. "There were shows where the cops would come and we couldn't get paid gas money, but at least we had a place to play. It was a big important scene that happened to us and our music. We don't regret making those connections and being a part of that community. It's about remembering who you are and where you started."
It was not until the official flyer of the festival was made public where it hit the band that they were getting an opportunity of a lifetime. "In the beginning process it was still a maybe," Vargas said. "Then when the flyer got announced it was crazy. We were on the flyer, it made it more legit."
With the trio being together for only a couple of years, performing at Coachella was a farfetched dream they did not think was possible. "It's somewhere I thought I would never be," Corona said. "I never thought about Coachella because its such a big festival with people from all over the world and I'm very grateful for that."
Even though playing small shows will forever hold a special place in their hearts, the band is ready for the people of Coachella to hear who they are. They intend to take full advantage of the stage they are given and plans on playing a mixture of their newer and older music. This allows the attendees of the festival to get a full range of what The Red Pears sound is like.
"Opportunities like this are cool because we're coming from a city where you don't see people coming from," Vargas said. "We get to reach more people, more listeners, and gain more of a crowd because there are going to be people there regardless."
The Red Pears show signs of a band that want their city to evolve with them. Throughout their musical journey, The Red Pears try to influence individuals to keep pursuing their passions, showing the love and dedication they have for their community.
If you're going to be at Coachella you can catch the Red Pears set on Saturday, April 13 at 1 p.m. at the Sonora stage.