Associated Students Represent Over 60,000 Students, Elected by 272 of them
Senators work on improving visibility to student government, others hardly know it exists
While several connect elections to November, Mt. SAC's Associated Students held their spring election from April 2 to April 5.
Since then, there have been renewed discussions about AS visibility and how to get more students involved.
The ballots were cast electronically through Mt. SAC's survey process, making the entire process completely voluntary to people who responded to the portal announcement or were directed to the survey by visiting the AS booth.
The surveys were SRN 5494 and SRN 5495 for "Associated Students Election 2019″ and "Associated Students Election 2019 – Student Trustee" which are separated because any student can vote for the student trustee, but only students that have paid their student activities fee are eligible to vote for the AS executive board election.
Of roughly 60,000 enrolled students (where the number was reported at 59,185 in the 2015-2016), only 272 students officially voted which between the ballots counted to over 400 votes total
That means less than 1 percent of the student population voted, but this government represents the entire student population.
Regarding this, faculty relations senator, Jacob Duarte touched on the low awareness of Associated Students during his report to the Academic Senate.
"One of the things that AS and I'm trying to do is challenge the status quo. As in try to combat the low transfer rate and ask ourselves questions like 'why are students more aware of pizza with the president than scholarships they qualify for' and things of that nature," Duarte said.
"But before we point the figure, you have to do it at yourself, and I totaled all the numbers and there were 400 voters which is great, and we're all in the same ticket so the same 200 people that vote for the president are the same 200 that vote for the chairs – but 400 out of 60,000 is only 67 percent of 1 percent, and Associated Students is here to say we're your representatives and whatnot, but that is clearly not representative," he added. "So one thing I'm trying to do as well as the rest of AS is to engage more."
The results were:
Each of these individuals ran unopposed, and the elected individuals do not assume their position until July 1, aside from incumbent Duarte.
Jesus Garcia, who was elected president, said he is excited for the new board and addressed how he felt about running unopposed.
"I would've wanted some competition because, not that I'm a competitive person, but it embodies the school spirit. So I feel like if we had a competition we would have been able to get a bigger scale of students to vote," Garcia said.
"I know that is something we're going to be working on, especially getting AS awareness out, because I feel people don't want to get involved just because there are some negative stigmas behind it, but we have to break those stigmas."
Duarte said he is looking forward to addressing issues that affect students like the low transfer rate.
"What I am dedicating my term, upcoming term as senate chair, is towards more student engagement and more student awareness of the campus around them," Duarte said about being elected back as senate chair.
When they assume office, these individuals will be termed out from the executive board, with the exception of Garcia and Vazquez Aviles who will be changing positions:
While the executive board is elected, the student senate is not elected; senators are appointed by sitting senators who interview applicants and vote them in for the semester. Senate applications for the upcoming fall semester are due on May 10 by 4:30 p.m.
A full list of senators coming in and a list of those terming out, like Tang, will be provided after these appointments.
More information about the student government can be found in the AS organizational directive.
Leave a Comment
About the Writer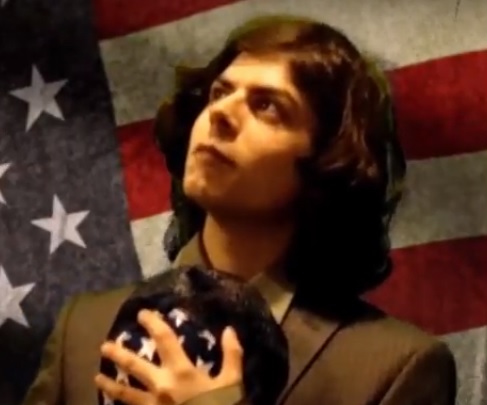 Joshua Sanchez
Joshua Sanchez is the former Editor in Chief and News Editor of SAC.Media. He was previously the managing editor of LAHS' student newspaper,
The Conqueror
. A portfolio of his reporting work can be found at
jdjoshsan.wordpress.com.