Your Brief On Mt. SAC's Interim Police Chief
After talks of an armed police force, Mt. SAC hired a new interim police chief.
Michael C. Williams started on May 21 of this year. On May 4, three weeks before he was appointed, Mt. SAC president William "Bill" Scroggins announced who would fill the position.
Williams replaces former Chief David "Dave" Wilson.
Wilson submitted a letter of resignation on March 1, and his last official day of service was on May 31.
There has been speculation as to why Wilson resigned.
"When you come from law enforcement into a college environment it's a big cultural change," Scroggins said about Wilson.
"He felt it wasn't a good fit for him," Scroggins added.
However, Scroggins said that about Wilson before Williams, who also comes from a law enforcement background, was appointed.
It is yet to be known how Williams feels this fit is, but Scroggins approved of his hiring. Scroggins told SAC.Media that Williams would be great for the position before he was hired.
"I can tell you that the first guy that I interviewed would be great for the position and would be available. He's a retired commander from LAPD," Scroggins said.
"Grew up in La Puente, [is] African American, had great answers to questions about community policing, [and] he's done all kinds of work with LAPD."
Williams served 33 years on the LAPD and "retired" on July 12, 2011, but continued to serve under a Deferred Retirement Option Plan until June 30, 2016.
This means he has 38 total years of service to the LAPD.
The DROP is an optional retirement plan, where service pension payments are kept in the DROP account. It makes an officer considered "retired" for pension, but the officer will be considered an active member for all other purposes.
Transparent California has his DROP payment at just under $990,000, and the rest of his pension at a figure under $92,000.
Williams also held numerous positions including patrol officer, watch commander, and field supervisor.
He also held an administrative & supervisory position in the West Bureau CRASH – Community Resources Against Street Hoodlums, and served on the Strategic Operations Bureau, and the Counter-Terrorism Bureau.
Williams' Deputy Chief Robert Wren, who had also served under Wilson, was not considered for the Interim Chief position.
Additionally, Wren has made controversial comments about racial profiling in the past.
"[Wren's] good at what he does, training, running the shifts of the officers, but he doesn't do that kind of work and was not considered for that position," Scroggins said.
Wren remained a Deputy Chief under Williams until January 2019.
While Wren's comments were controversial, Williams' past may also be colorful as the Los Angeles Times wrote that he was promoted amid a controversial affirmative action procedure.
The LA Times reported on July 16, 1998 that a white officer was not promoted in favor of Williams in an affirmative action policy. Times staff writer, David Rosenzweig, wrote that a federal judge awarded $20,000 on Wednesday, July 15 to Lt. Richard Dyer, the white officer, as a result of the incident.
Dyer said his civil rights were violated when Williams was promoted, and Rosenzweig's article labels Williams as a "less-qualified black officer" in the lead.
Dyer asked for $400,000 in compensation and an injunction to narrowly tailor the affirmative action policy. He said that Lt. Michael Williams was picked in 1996 to be a watch commander in the Air Support Division over Dyer and another white officer..
Dyer's attorneys said the LAPD can expect more lawsuits "until their practices are fair to all officers and applicants regardless of race."
The presiding judge, William D. Keller said that Williams, who was promoted to lieutenant in the Special Investigations Section, was a "superb" officer before awarding the amount.
Despite saying Williams was "superb," Keller also said that Williams was not the most qualified for the promotion.
The judge said that Lt. Ronald Newton, the other white officer, should have gotten the job.
Newton was not involved in the case, and was a retired officer training police in Bosnia at the time.
The injunction to curb the affirmative action program was rejected by Keller.
Keller acknowledged that race had a place in the selection process, but said it was unclear what specific affirmative action policy was used.
"As a result," Keller wrote, "the court does not believe that the [affirmative action] policy is properly before it."
All of this follows a recent push towards an armed police force at Mt. SAC.
Scroggins has the authority to determine which officers can be armed, and the chief, deputy chief, and two sergeants will be able to carry weapons on campus until Scroggins makes a decision to change this.
Former Chief David Wilson made a statement on Dec. 8 of last year that encouraged the department to go full-service, but the process is still in progress.
His comments followed a town hall about the issue, where it was said that 92 percent of public colleges and universities have sworn and armed officers.
Update: April 30, 12:45 p.m.:
It was previously reported that:
"A man by the name of Michael Williams mishandled a gun in 2008.
The man accidentally fired the weapon in 2008 on Sept. 3 around 5:30 p.m. At this time, Rampart area officers were in search of a murder suspect near the 400 block of South Whitmer Avenue.
Officer Michael Williams removed a shotgun and accidentally fired a round into the area. There were no injuries or property damage, but he had been with the department for 20 years."
"These two incidents are still pending confirmation as to whether they are the same Williams that is serving as Mt. SAC's interim police chief."
It has been later confirmed that this was not the chief, and was rather an individual who worked under Chief Williams as a sergeant.
Williams was the person in question regarding the court case, but he was not otherwise involved in the case and as such the second statement was removed.
The reference to Wren working under Williams has also been updated to reflect that Wren no longer serves in that capacity.
View Comments (1)
About the Writer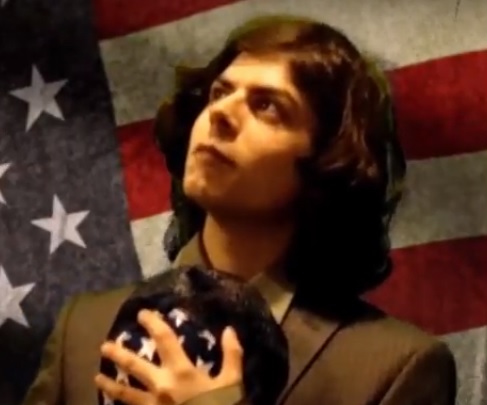 Joshua Sanchez
Joshua Sanchez is the former Editor in Chief and News Editor of SAC.Media. He was previously the managing editor of LAHS' student newspaper,
The Conqueror
. A portfolio of his reporting work can be found at
jdjoshsan.wordpress.com.