Culturama Cultivates Creatives
The event hosted 40 sessions over three days including writing, art, history and more
Creative professionals and aspiring talent met for a writer's weekend on May 3 to May 5 known as Culturama.
With several options including sessions on writing, art, music, film, television, journalism, theater and kids activities, students and community members were able to learn more about most topics that interested them.
Writing was split among several different sections based upon the type of writing.
Five different poetry workshops were held by Tim Hatch, Nikia Chaney, Elder Zamora, Juan Delgado and Michaelsun Knapp.
Delgado offered a session that had attendees become six sided poets, by encouraging them to fold a paper into sixths and then map out a poem, whether visually or written using various strategies.
There were also sections on writing essays, fiction pieces, non-fiction pieces and writing about certain topics like sex and nature.
In another form of writing, professor Toni Albertson held journalism sessions, where she provided workshops on writing to be read, engaging an audience, preserving online reputations and spotting fake news.
Event organizer, poet and English professor, John Brantingham, hosted two sessions of his own with fellow poet and artist, Kendall Johnson on writing and the self.
The first session had attendees conceptualize themselves as a bus of people going in the same direction, after discussing the modern concept of the self and the post modern concept of the self.
"He's driving down the road and the bus has a whole bunch of people in it. Things are rarely as simple as one person making a decision, there are characters in all the seats. Some of the characters are like who you were when you were 5 years old and going to school for the first time," Johnson said.
"Buses come next to one another. So it's not just the drivers that figure what's going to happen. It's the driver as advised by the models of various sort and all these different characters can have cross talk with other buses," Johnson said.
He then explained the interactions that can happen with the bus model, and how he personally subscribes to the Buddhist "no self" model.
The discussion of the self demonstrated how it will come out in writing through characters and character development.
A writing exercise that used the first female name that came to mind, a childhood friend and a person who had hurt the attendees before, sparked an interesting dialogue on why those characters acted the way they did in the short story exercise.
Several different artists were in attendance as well, and there were workshops from woodworking to drawing and a lot of different disciplines in between.
Retired Disney animator Ron Husband provided a workshop on storytelling as the link between quick sketch and animation, and he still had even more to share after his three hour block ended.
A long awaited mosaic by Alba Cisneros, based on Karl Benjamin's work, was also unveiled during the first day of Culturama and Farm Day was held on the second. The background behind the mosaic also became a workshop of its own for Culturama.
Theater had professor Christine Cummings present theater as an oral interpretation of the written word, while music had sessions from Mt. SAC's Nathan Tharp, Ableton's Josh Spoon and members of the SONA Student Music Club.
Tharp hosted a workshop on African hand drumming and Spoon hosted a live performance using an Ableton Live and Push Controller. The SONA members held a disc jockeying workshop using DJ Pro, Djay and Pioneer Controllers.
Film and television had a workshop for all three days where students acted in several different roles, including director and playbook operator, for Stillman Kelly's "Five Minute Show Segment." Attendees were required to show up to all three days to participate.
Librarian and outreach specialist, Eva Rios-Alvarado hosted a workshop on creating zines, or do it yourself books, by encouraging students to look for books in the library – one through a direct selection and the other by browsing a section they would not usually go to.
Her colleague, Jared Burton, also hosted a workshop and it focused on serendipity in the book stacks and more unexpected discovery in browsing.
For one of the final sessions, Johnson and Brantingham's "Writing and the Self" came back to reflect on the weekend with more writing exercises.
For nine minutes, at about a minute each, prompts were given. These included ideas like when the attendees last felt lost (aside from navigating campus) and when they remember getting called to the front of the class. The calling to the front of the class gave visceral emotions to one attendee, who got passionate with that section when they read it aloud.
After a discussion of what attendees wrote, Brantingham gave advice similar to Husband's art teacher. Instead of a sketchbook, Brantingham writes in a spiral bound wide ruled notebook.
"I think if you write every day, don't feel that you have to always write fiction, because all this stuff is going to bring stuff up," Brantingham said. "I keep a couple of different journals, and I'll do two pages a day."
In his signature style, he downplayed this with a joke, but even the joke may help someone get started.
"I also use non-college ruled, the wide ruled, because I can get to the end of my two pages much faster. Then I feel a great feeling of self worth."
Leave a Comment
About the Writer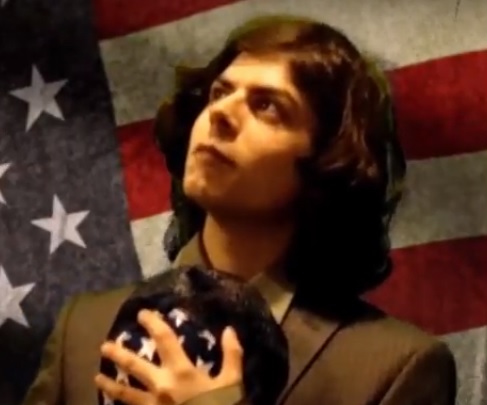 Joshua Sanchez
Joshua Sanchez is the former Editor in Chief and News Editor of SAC.Media. He was previously the managing editor of LAHS' student newspaper,
The Conqueror
. A portfolio of his reporting work can be found at
jdjoshsan.wordpress.com.