Mt. SAC Clubs March in May Day March
IDEAS and MEChA march in Downtown L.A. for immigrants rights, in memory of Luis Sanchez
On Wednesday May 1, 35 Mt SAC students attended the International Workers Day march in Downtown L.A.
The Improving Dreams Equality Access and Success IDEAS club received funding from Associated Students in April to fund the trip, and included the United Pomona Valley Movimiento Estudiantil Chicano de Aztlan MEChA Chapter who assisted in the march.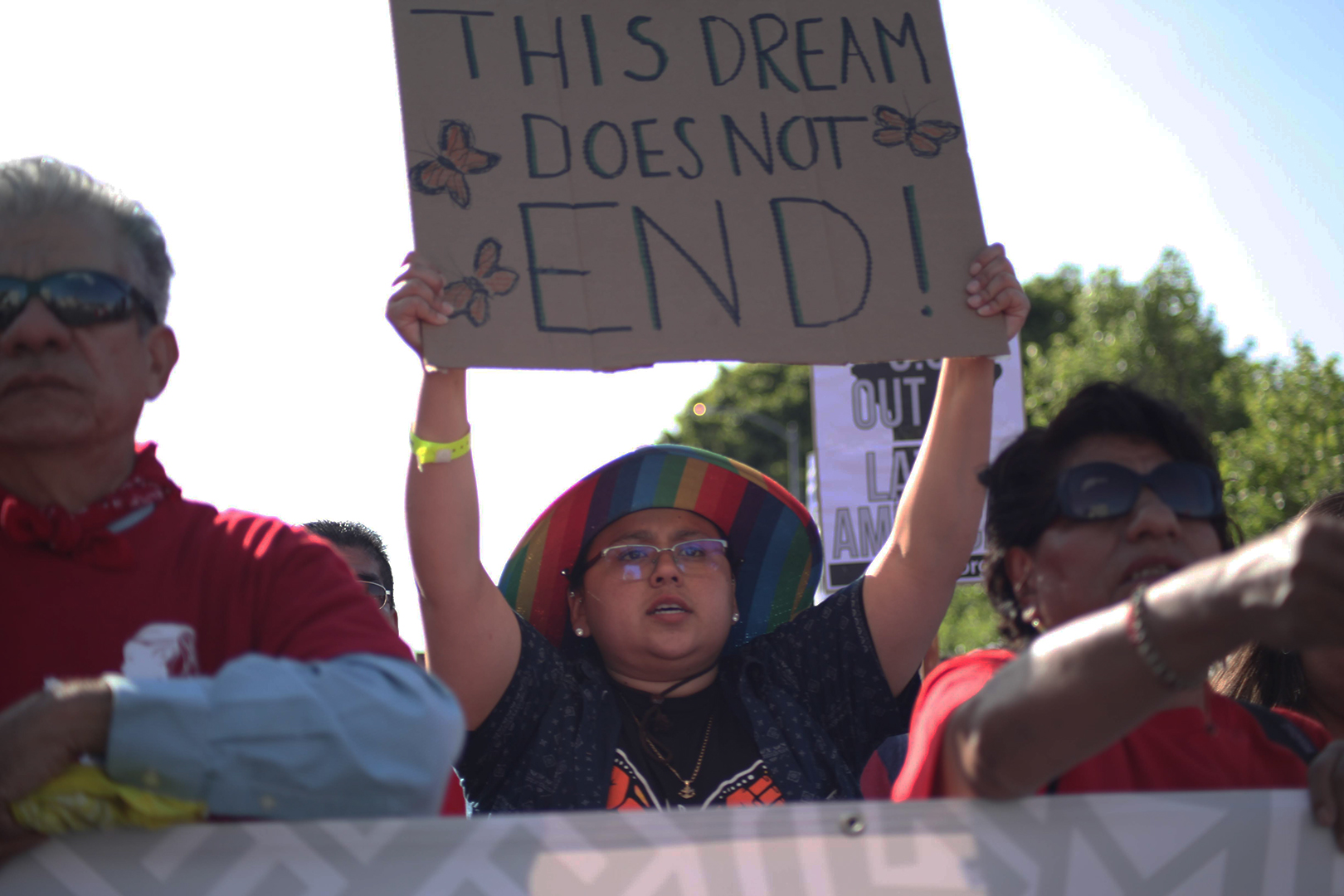 The march began at MacArthur Park at 4:00 p.m. and ended at the Los Angeles City Hall at 6:00 p.m.
Before gathering with the other protesters, Pedro Mariano Gonzalez, 21, co-chair of MEChA, led the group in a unity clap, originally created by Mexican and Filipino farm workers to do after a day in the fields, to bridge the language barriers,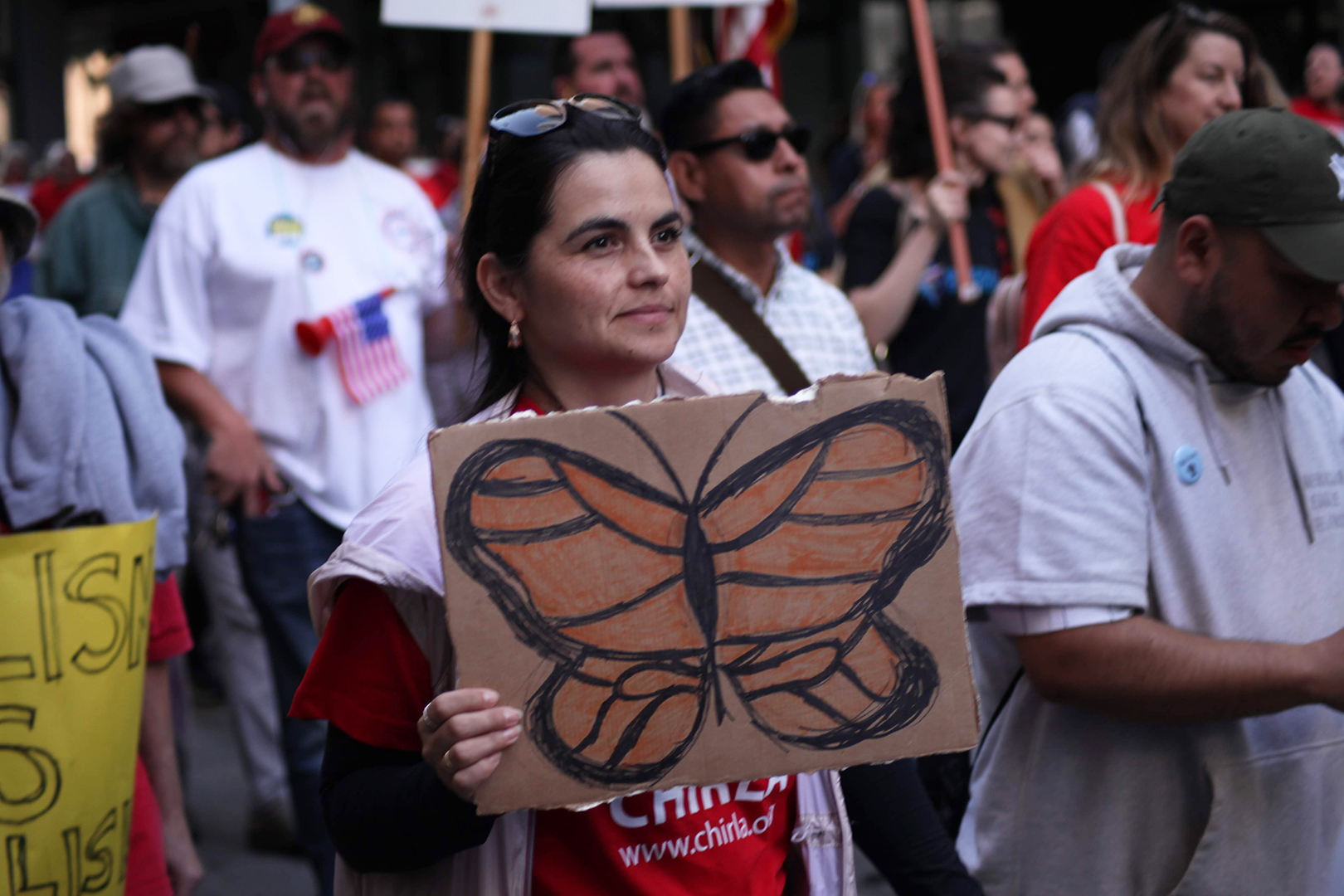 Gonzalez said that MEChA was at the march to support international workers and stand in solidarity with immigrants. Gonzalez said that the struggles of students in MEChA are just part of a long list of struggles that include those of farm workers, factory workers, maids and so on.
Shortly before the start of the march, a van full of additional Mt. SAC students who were at the UCLA signing event arrived at the park.
Protesters started to gather in the shadow of The MacArthur on the corner of Park View and 6th Street. As a huge 40 foot long banner was stretched across the front of the crowd, gathering by the hundreds, musicians began playing their instruments from the back of an enormous flatbed truck.
Music began blaring out of enormous speakers riling up protestors and who shouted chants across the crowd. Soon the performers on the truck had thousands of marchers in front of them jumping up and down and screaming their chants back at them. Onlookers gathered on the rooftop of the Department of Public Social Services County of Los Angeles to see the beginning of the march.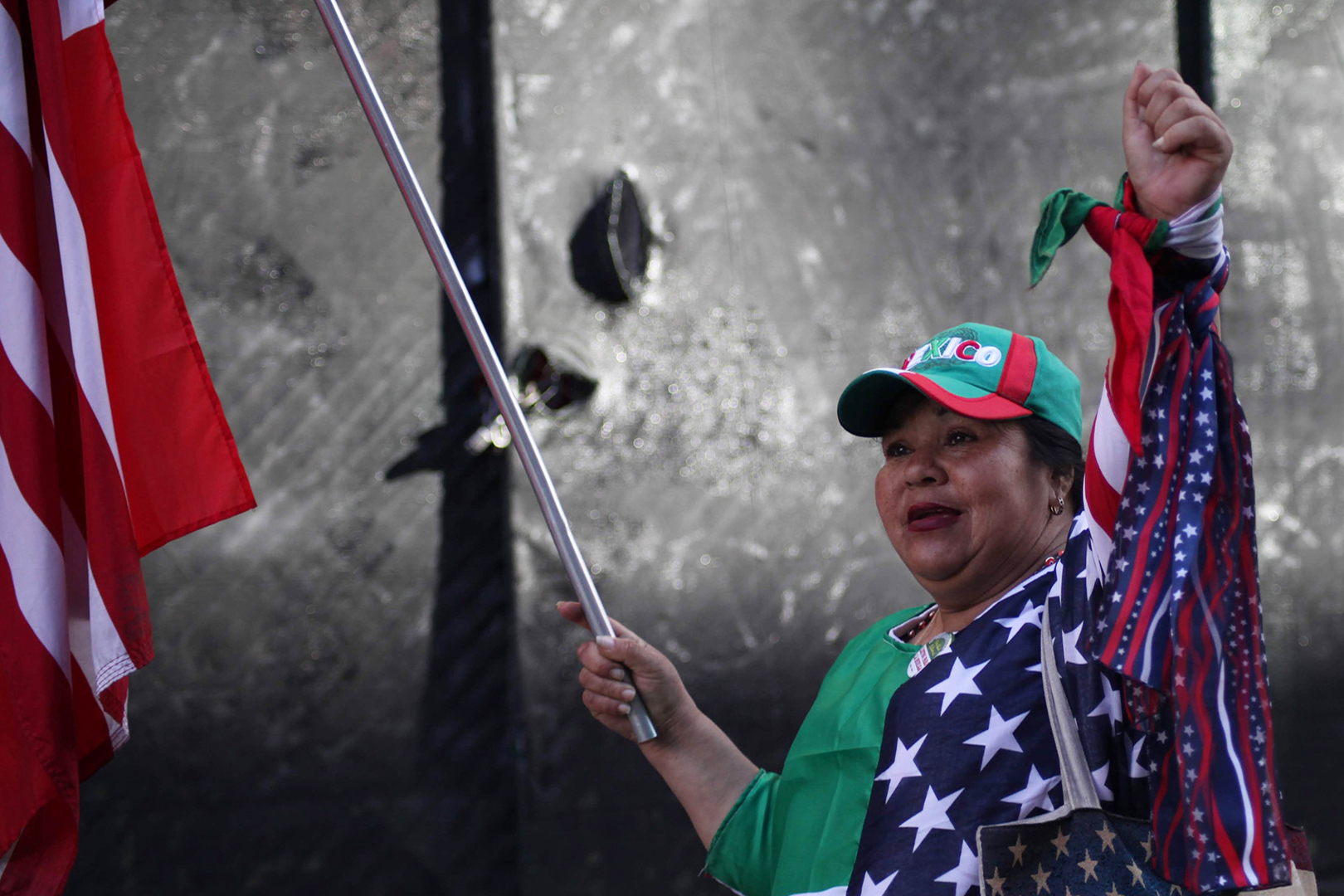 At around 4:15 p.m., a priest said a prayer over the crowd and blessed the march, which began shortly afterwards.
The truck circled around and slowly crawled west down 6th Street with thousands in tow.
IDEAS and MEChA members secured a spot at the very front of the march, some holding the large banner at the head of the march for the whole two and a half mile march to town hall.
Tatiana Orellana, 21, co-chair of IDEAS, said that it is important to invite students to events like this to experience the activism side of the club. "We mostly focus on school, where to get tutoring, helping out with scholarships," Orellana said. She said that it's good for students to get a good perspective on how things are.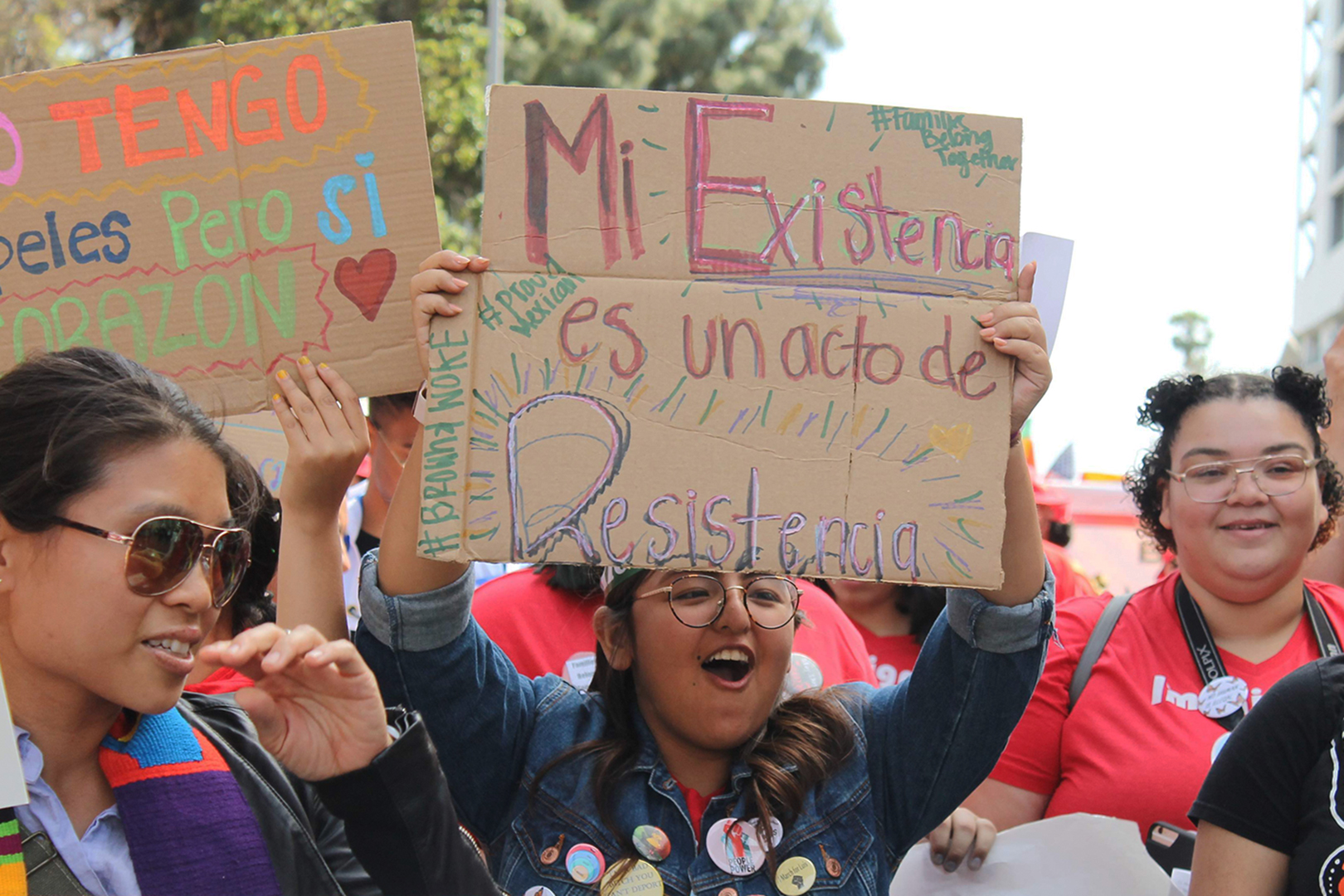 Many of the students sported pink or blue pins reading "I March for Luis."
Luis Sanchez was an undocumented student who was part of the DREAM Program on campus, and had many friends in both clubs. Luis passed away at the age of 20 on April 20 from leukemia. Orellana said that he was also an activist out there fighting for immigrant rights.
"He was just always out there, very resilient," she said. "We just wanted to do something for him because we know that if it were up to him, he would have been there."
A post on IDEAS' Instagram captioned, "Luis you have united us again, your resilliance lives with us! May Day 2019 was for you, thank you!" shows a video of Mt. SAC students chanting:
"¡Que Viva!"
"¡Luis!"
"¡Que Viva!"
"¡Luis!"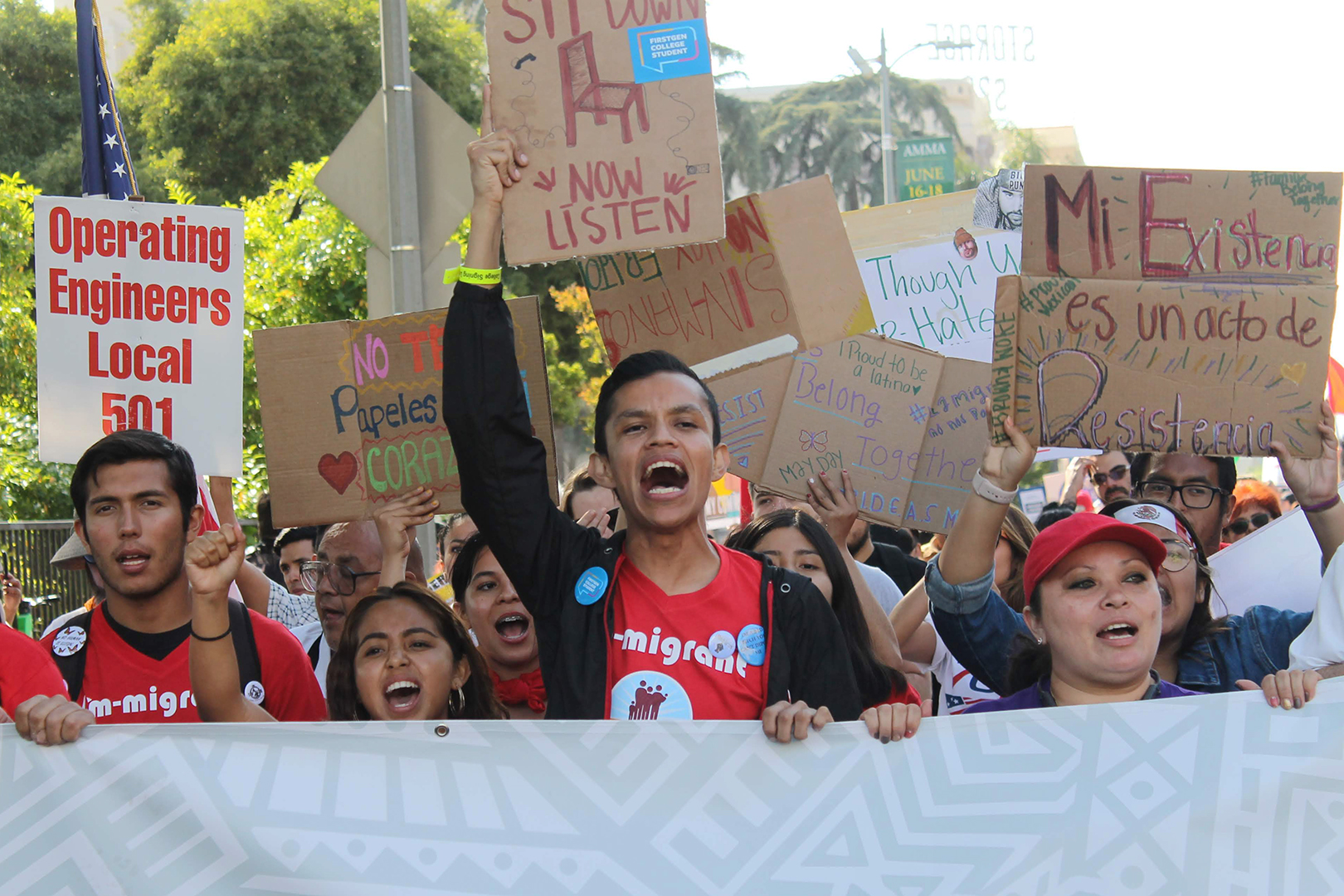 IDEAS holds weekly meetings on Tuesdays at 3:00 p.m. in room 2021building 26A.
MEChA holds weekly meetings on Thursdays at 3:30 p.m. in room 2871 building 26A.
Leave a Comment