Granado Walks it off for Softball in Extra Innings
Mounties find a way against Palomar
The Mounties have done it again. This time, it was a walk-off home run from Ciara Granado in extra innings that gave the softball team the win over Palomar College and sent them to the CCCAA semifinal for the third year in a row.
Mt. SAC had previously played against Palomar twice this season, splitting the season series, as well as in last season's state championship game.
"We were ready. We knew we were going to face them again, they're a really good team," head coach Ruby Rojas said. "We just had to stay smart and stay within ourselves. We don't do anything different, we don't change our gameplan. We stick to what we do and we keep chipping away and we keep staying calm, especially when the pressure is on."
Briana Wheeler was once again in the circle for the Mounties today after pitching a complete game on Friday. If she was short on rest, it sure didn't seem like it as she pitched all eight innings while giving up two earned runs and throwing for nine strikeouts and two intentional walks.
Candace Haliburton set the tone right away with a leadoff home run to give Mt. SAC an early 1-0 lead in the first inning. After the Comets tied the game in the third inning, Caitlyn Felina would once again put the Mounties ahead in the bottom of the fifth after scoring on an error.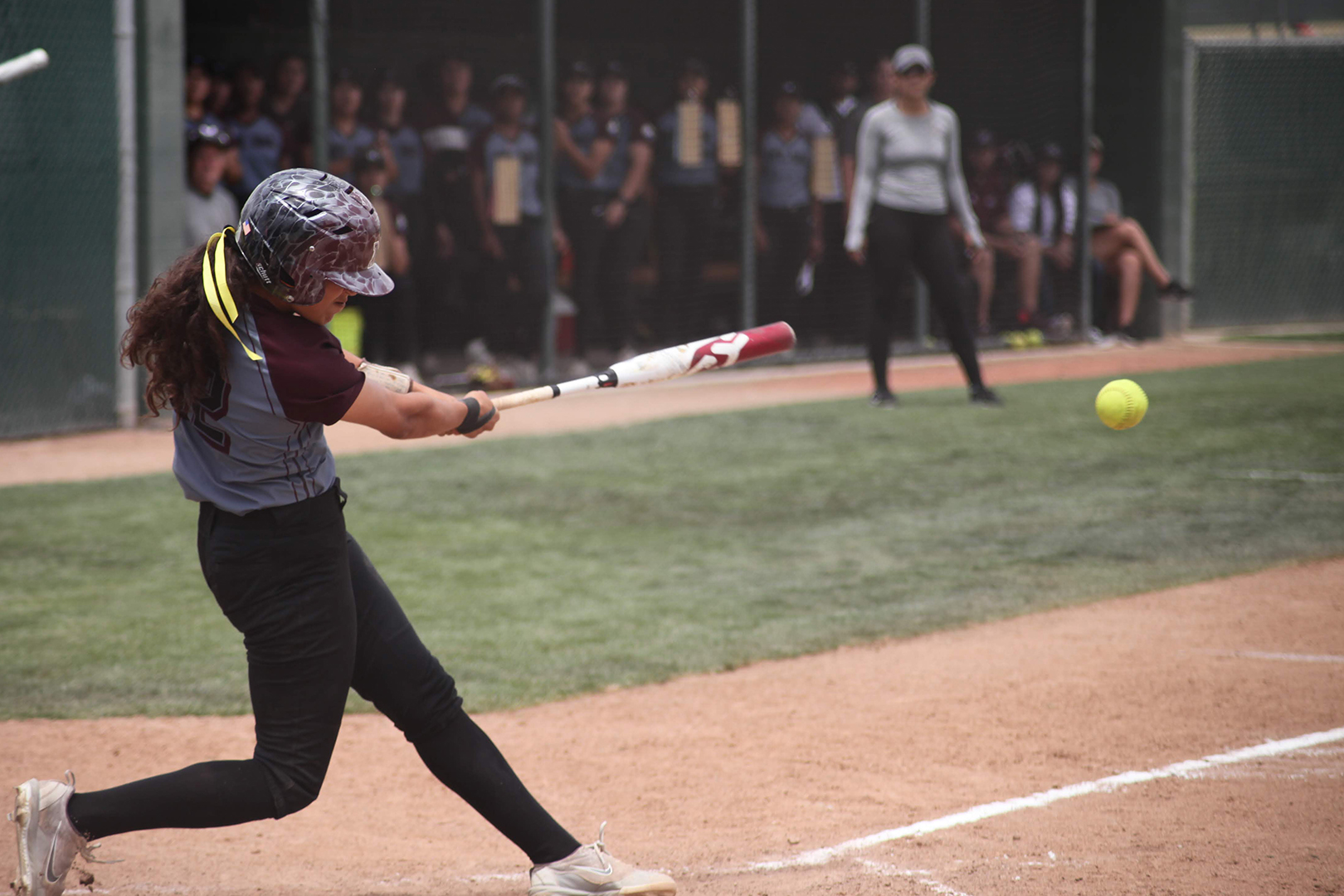 With two outs in the top of the seventh inning and runners on first and second base, the Mounties were one out away from closing the door on the Comets in the playoffs for the second consecutive year. Kendall Kates then hit what seemed to be a routine ground ball to second, however a missed tag from Gabby Estrada followed by a late throw to first prompted Kylie Pignone to go to home plate and just beat out the throw from Vicky Gutierrez. Just like that, the game was all tied up and headed to extra innings.
"It's such a team effort that it doesn't matter who it is. We don't have one star player, it's everybody," Rojas said about her team. "Everybody's going to step up at different times and different days, and that's the beauty of it. When one doesn't do it, the other one picks her up."
Ciara Granado would be the one to step up for the Mounties in the bottom of the eighth inning. With Jessika Trujillo on first base and one out in the inning, Granado proceeded to send a powerful shot that cleared the fences in left center field and earned Mt. SAC a 4-2 win over Palomar.
"We're always fighting," Granado said. "We're always coming from behind, we can always do it and score a run."
The Mounties will now turn their attention to their semifinal matchup against San Mateo tomorrow in what will be one of the most highly anticipated games of the tournament, with both these teams being the number one seeds from Southern California and Northern California, respectively. They also met earlier in the year where Mt. SAC fell to San Mateo 6-5 in their first game of the 2019 season.
"It's a great feeling [advancing to the semifinals], we love that feeling and we're just taking it one game at a time," Rojas said. "We don't even look further than that, tomorrow is the championship game. That's all that matters."
Leave a Comment