Graduates Walk With Pride
18 Pride Center graduates earn their rainbow stoles at the Lavender Graduation
There were flower pots adorned with bright white daisies, pink marigolds and, yes, lavender strewn about. Their lulling floral aromas blended with the gentle strum of guitar flowing from the speakers as guests mingled in the Founder's Hall on May 29 before the Mt. SAC Pride Center's 2019 Lavender Graduation.
The first three rows of chairs set up for the graduation were filled with 18 lavender graduates which included members of the LGBT community and allies alike, each adorned with rainbow stoles. Guests including family, friends, faculty, and staff filled up the rest of the seats and crowded out the door filling up the rest of the hall.
At the beginning of the graduation, Pride Center Director Melinda Bowen marched up to the podium at the front of the room, Kona, her old german shepard in tow, and introduced Mt. SAC President William Scroggins to welcome the students and kick off the graduation.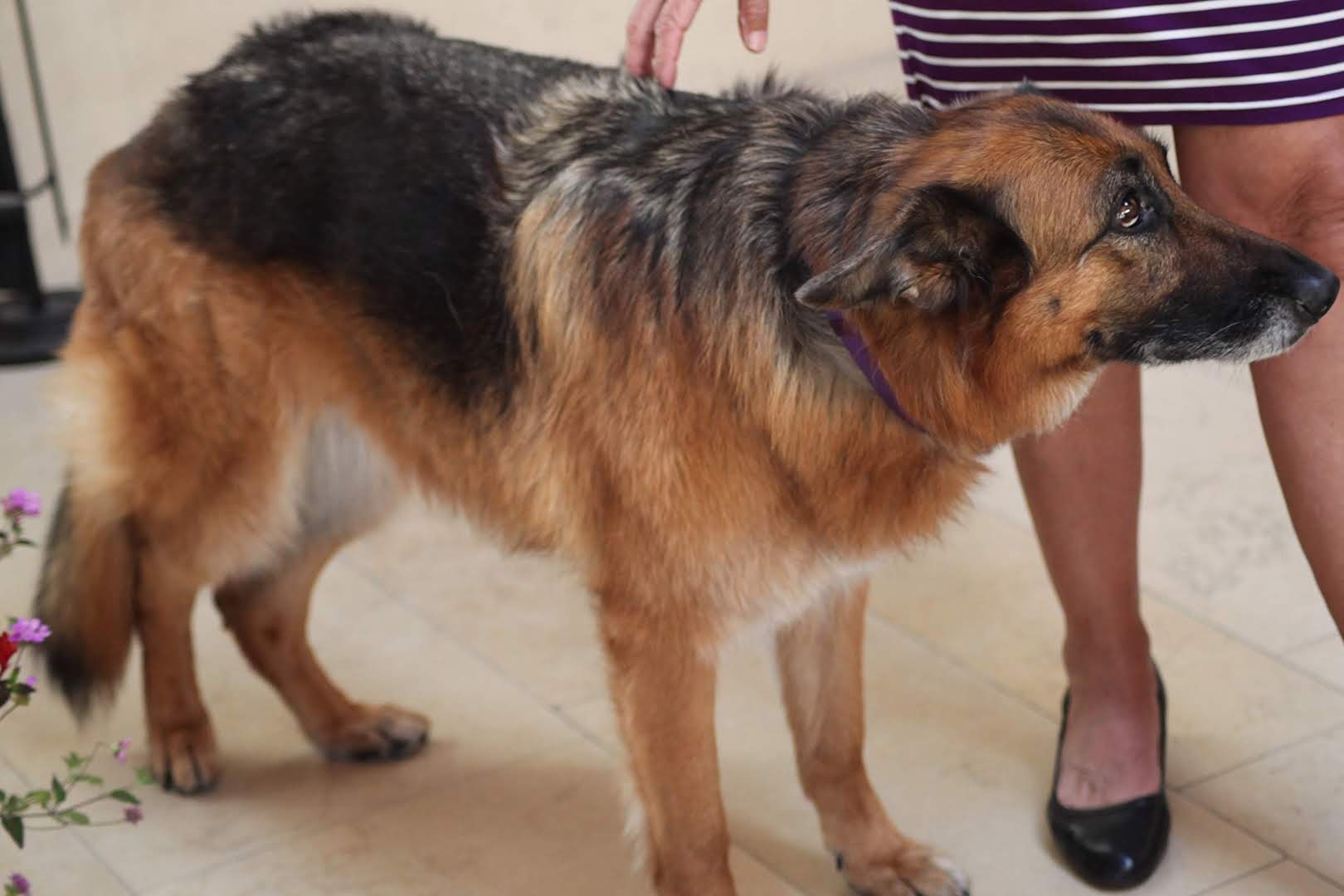 Scroggins said that he values the importance of the Pride Center as a welcoming environment and asked that students, "use their voices going forward" to make a difference.
"It's very Important that everyone goes here no matter their status in life," Scroggins said. "They all deserve to be able to learn in a safe environment."
Scroggins also mentioned the possibility of an expansion to the Pride Center, "As the resources become available."
Bowen then introduced keynote speaker Anne Friedman, Mt. SAC alumni and national director of Gay For Good, a program which aims to debunk negative thoughts and notions about LGBT groups in different communities across the nation by becoming active in them.
Friedman told her story about going through a divorce with two children, graduating at the age of 38, and coming out to her parents at graduation. After discovering her sexuality, she went on to do the things, "[she] thought lesbians did," which included watching "The L Word," or meeting with social groups on Facebook.
"[I learned that] there was more in life than going out at a gay bar," she said.
She later found Gay For Good when looking for communities to meet and talk with and fell in love with the program.
"It's really difficult to hate when someone's up close" she said, encouraging students to go out in the community, be active, go and find their people and use their voice to spread the message of love.
"You don't need to be a celebrity to change the world," she said. "Whatever the case may be, any of you can do that."
Bowen then introduced student speaker Aris Hernandez, a student who was, "Instrumental in the establishment of the Pride Center."
Hernandez shared that she had had an accident a year ago and had to learn how to walk again, and was thankful that the Pride Center was there as a place she could go while she was healing. Although she is sad to be leaving Mt SAC she is thankful for the programs on campus because they, "Stopped [her] from becoming a statistic."
"In my opinion, ends are always new beginnings, and this is the most memorable one," Hernandez said.
Among the crowd was a trio which included a mother, her daughter and a friend who had shown up to the Lavender Graduation flashing signs which read, "Mom Hugs," and "Kid Hugs."
Ellie and Katrina Enriquez and Jennifer Campbell said that they have been inspired by Free Mom Hugs on social media. They are not connected to Mt. SAC, but said they live in walnut, and saw the announcement for the Lavender Graduation and contacted the pride center asking if they could attend.
"When I drove by and I saw the Lavender Graduation on the Marquis, it was the opportunity that we've been looking for to be able to help local LGBT young people" Enriquez said.
Campbell said that she was glad that the graduation was a more personal event, and appreciated being able to affect people in a really important time in their lives.
"Graduation is a really big deal and we know some people don't have the support of families that are coming for them and we just want to be allies and be there to support them," Campbell said.
They said that although they aren't part of Free Mom Hugs, they encourage people to follow them on social media.
One of the first students they were able to hug at the graduation was Yinell Osorio, vice chair for the Mt. SAC MEChA chapter.
Osorio said she felt at first that the graduation wasn't for her and when she came to Founder's Hall, she was uncomfortable because she didn't know anyone. Despite this, Osorio felt a sense of security.
"This is an actual real community, it's a safe space for me and for everyone else," she said. "There's no people who generate hate towards other people; it's all love here."
"Folks in the LGBTQ community, our students, often have to overcome other obstacles," Bowen said. Whether it be coming out to their family or hiding from them because of their sexual orientation or gender identity, Bowen says that the pride center is there to help, "prop them up until they can prop themselves up, and this is a celebration of that."
Pride Center students at the Lavender Graduation were able to walk up and shake President Scroggins' hand and take a rose handed to them by Bowen; a token of farewell and symbol of an end of a chapter in the student's lives.
Although they move on from their safe harbors, full of support support, one thing is clear: the 2019 Lavender Graduates will always be welcomed back with open arms to the Pride Center, no matter how big it is.
Leave a Comment