Saturday Night Jazz
This year's spring vocal jazz concert was full of win and fun
The red velvet curtains were pulled and the music began to play. It flowed out effortlessly and with a certain kind of pizzazz that was unique and fun to watch. Frontline and Singcopation were the two Jazz groups featured in this year's spring vocal jazz concert.
The first group, Frontline, set the tone for the night with their first song "Sternoids." The song captivated the audience with the smooth, upbeat rhythm. The added mix of unique scat solos from Alexa Cruz and William Downer made it all the more memorable. It was as if the group was inviting you to join in on the party. William McIntosh, the Frontline director, arranged two songs, "Carousel" and "A Timeless Place (The Peacocks)" and were both were beautiful in their own right.
Fun fact: Frontline became the only college to win three consecutive championships at the Reno Jazz Festival. But the real show stopper in their set was their last song, "Love Makes the World Go Round." Sometime in the middle of the song was a saxophone duet by Christian Avila and Joshua Gordon. Even people in the audience couldn't help but move to the music in their seats and cheered gleefully when the song ended. They left with the audience wanting more as the curtains came to a close for the first half of the concert.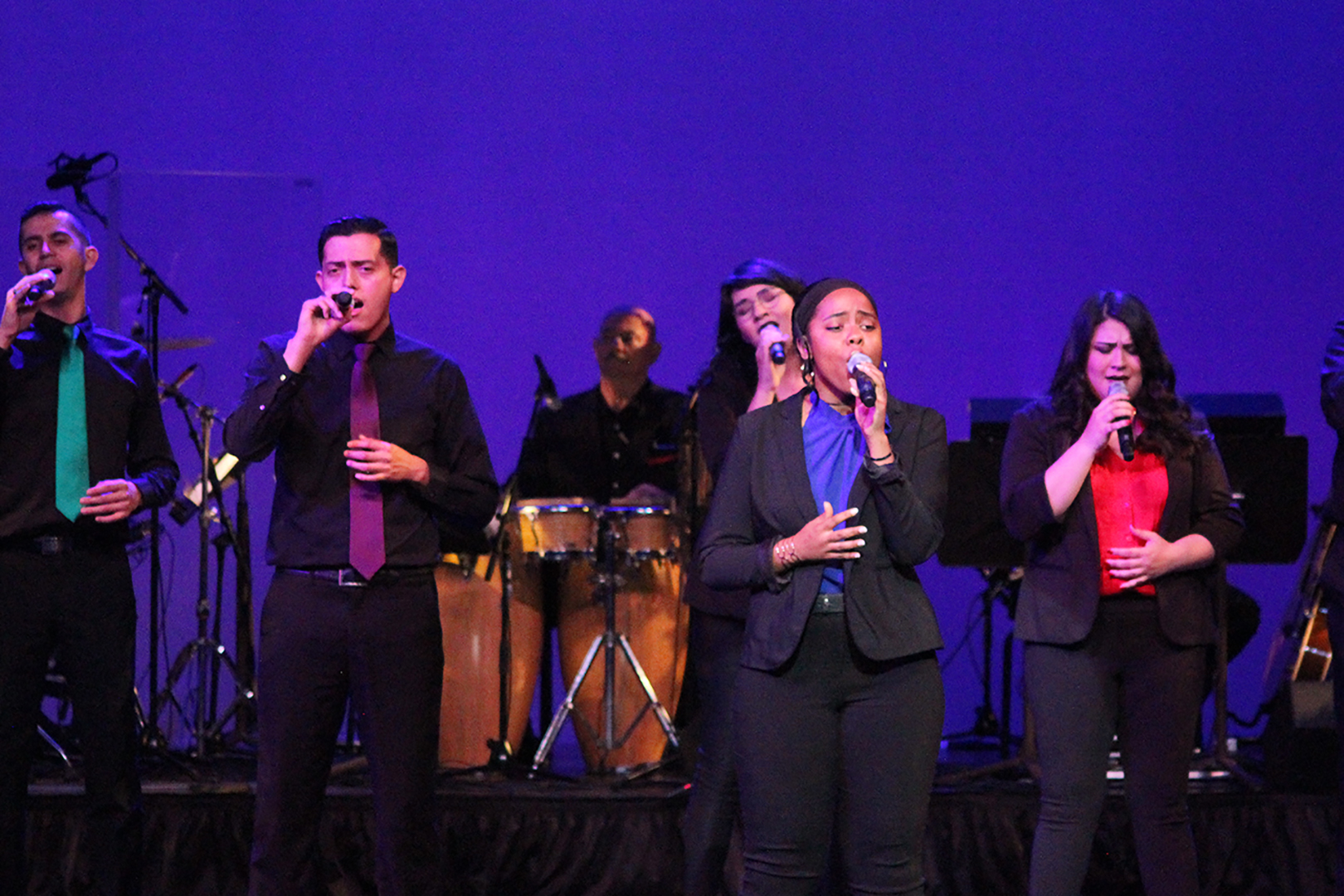 Singcopation took the stage with each singer dressed in many diverse colored shirts, everything from purple to yellow and paired their shirts with black pants and blazers. The solo singers in this group sang powerfully and with ease as they sang each chord that can make or break each song. By just watching this group together, there was a sense of unity between the singers where they seemed to let loose and have a good time.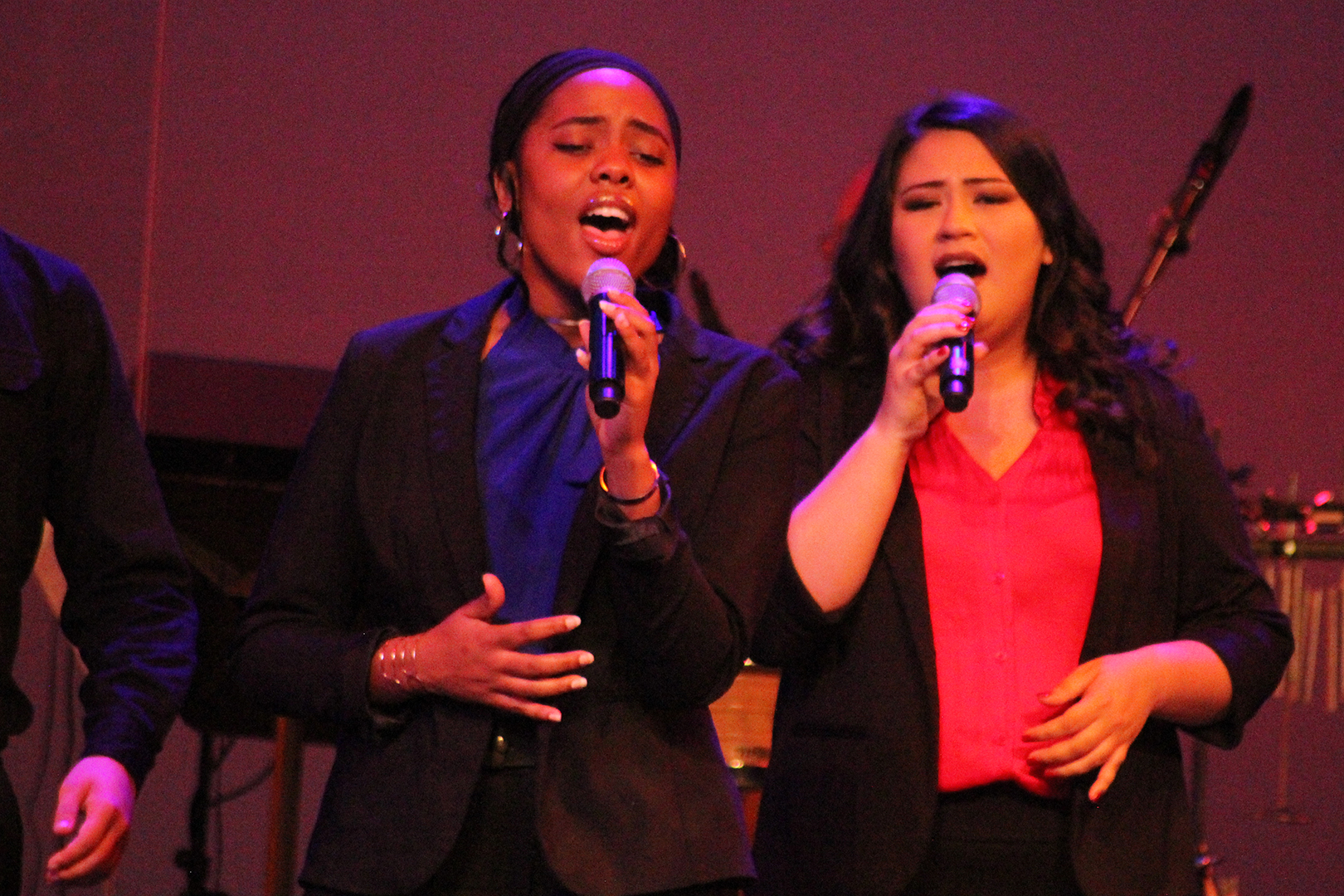 Singcopation has won a whopping 13 Downbeat Magazine awards in the past 17 years for the best two year college vocal jazz group in the entire United State. Another award won this year was for Summer Greer for outstanding soloist. This group brought something special when they sang a haunting and unique rendition of "The Sound of Silence" originally from Simon & Garfunkel.
Overall, with every song and unique scat, the music flowed so nicely that it was like being at a laid back party with friends. There was nothing more to it than to relax and enjoy the ride.
Leave a Comment