Residents Divided On BKK Development Proposal
"The show" of public comments continues over the contentious former landfill
Now that some of the dust has settled since the meetings, the West Covina city council has decided to announce that they signed a letter of intent with Singpoli on May 30.
Emotions ran high as residents spoke about the "BKK hotel on the dump" on May 21, where residents attempted to sway the vote by voicing their opinions on the situation.
About 20 individuals spoke against the Singpoli development and some of them donned T-shirts labeled "West Covina Says No To The Landfill Hotel." Two individuals spoke in favor.
John Shewmaker, the father of appointed council member Jessica Shewmaker, and Jerry Fortuna both spoke in favor of Singpoli's development plan.
Fortuna, a West Covina resident of 30 years, spoke about how he works in sports entertainment and goes into Los Angeles every day for business. because of the lack of things to do in West Covina and only having Panera as a place for meetings.
He also said the city is called a "boring city" by others and that he wants this to change with the development.
"I think if we give Singpoli a chance, they will do a great job," Fortuna said. "They have a great track record of building great buildings and I think that if they build something in West Covina people will come out here."
Shewmaker referred to his remarks in public comment online and further labeled those who are against Singpoli's development as the "Homeless Haven Horde" because of their support for open space. He also referred to the leaders of the movement as the "James Toma administration in exile" referencing the former council member who has supported the open space proposal and lost reelection in district 4 to Dario Castellanos.
"This isn't being built on a toxic landfill, period. End of discussion," Shewmaker said in his public comment. "I can see the James Toma administration that was voted out of office is trying to make a come back."
In reference to the public comments that asked the council to listen to the public, Shewmaker then said that the winners of the election have said in their campaigns that they support development at BKK, which would imply listening to the public.
"Then in district 5, we have the master that everybody says is pulling the strings, who ran around district 5 and says, 'I want to build this hotel,'" Shewmaker added. "He won. So if you're representing the people and you say I want to develop – and you win – aren't you representing the people? It's that simple."
Shewmaker was booed by some members in attendance. One person who previously spoke against the development, Gregg Fritchle, told others to respect Shewmaker and to stop booing.
Of the 20 or so in support, two speakers' testimonies drew eyes.
James Toma's wife, Minerva Avila, made several allegations against the council and went over time until Mayor Lloyd Johnson turned off her microphone and gestured to security while asking Toma to ask her to leave. Toma went to the microphone as security inched over and brought her back.
"Thank you, but no thank you," Avila said and repeated about the proposal even as her microphone was turned off.
Mayor Pro Tem Tony Wu was not fazed by the allegations or outburst and smiled throughout it. What Avila called eye rolls in her public comment, he later described as blinking his eyes.
Angie Gillingham later brought the council 125 signatures and told them several individuals wanted to be heard on the subject of BKK at the community meetings, but were not allowed to do so.
"I leave you with these opposing letters as you enter into what many of us feel will leave our city forever marred by your decision," Gillingham said.
She then asked everyone who did not comment, but were against Singpoli's proposal, to stand.
Aside from them, residents of Walnut came to speak against the proposal as well.
United Walnut Taxpayer's Mansfield Collins even brought up how they successfully sued Mt. SAC and later got the city of Walnut to join them. He called the project a gamble and cited how their geologist found something Mt. SAC's geologist overlooked, before saying there would be more to be overlooked in a toxic landfill.
While it was 20 to 2 at this meeting, the numbers shifted at the next meeting – even with a few familiar faces spoke at both.
At the next city council meeting on June 4, there were nine individuals in favor of the project and seven against.
Those in favor spoke about the potential benefits to the city and how prosperous the development could make the city.
One woman who is studying environmental sciences spoke before council about her concerns, and her mother echoed those sentiments against the development.
"There are other ways to bring revenues to this city without disturbing this site," Alicia Ramos said.
Additionally, Singpoli's CFO William Chu also spoke and thanked council for allowing them to move forward on a "safe and professional" development.
After public comment from the May 21 meeting, Johnson asked City Attorney Scott Porter if he had any comments about what had been said.
Porter described the project as just at the beginning, with the letter of intent as the first step.
An environmental impact report and several planning commission meetings are to happen before any changes could be made to the site, and eight environmental regulation agencies will also have a say in the approval of the project.
Residents will have more opportunities to tell the council and planning commission how they feel about the proposed development in those upcoming meetings, but several express concerns that their input will be ignored.
Leave a Comment
About the Writer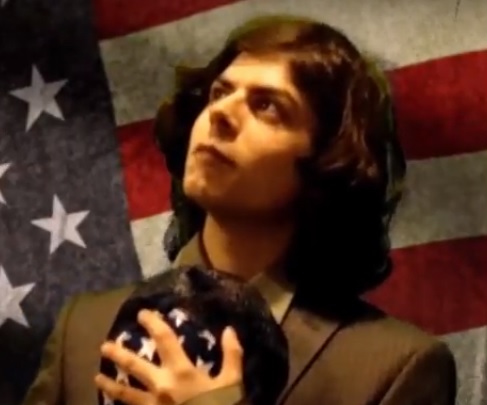 Joshua Sanchez
Joshua Sanchez is the former Editor in Chief and News Editor of SAC.Media. He was previously the managing editor of LAHS' student newspaper,
The Conqueror
. A portfolio of his reporting work can be found at
jdjoshsan.wordpress.com.