Defying Odds, Local School Driver to Beat Cancer Yet Again
The optimistic mother dedicates herself to caring for all children, crochets for adults
She dabbled in a little bit of everything in the Chino Valley Unified School District.
She was a bus driver, a substitute teacher, and she would say she had her nose everywhere. Although Chino was still a drive from Montclair, she considered the district a nice area to be hired in.
Yet when she got sick, Mayra Castro saw the other side of the district – one that was not so nice.
She went to tell them why she could not work for a while. She went to give them papers to inform them that the leukemia she had fought off at 17 had come back.
Although the majority of them were nice and friendly, she remembered strongly getting the short end of the stick from a human resources representative.
"Well it doesn't matter, you're just a sub," the woman told Castro.
Castro's husband, a 57-year-old paralegal who specialized in workman's compensation, was by her side and taken aback by these harsh words. He asked if they were really going to treat his wife this way.
They were.
"You don't have to turn in anything, you're just a sub," the HR woman told them again. "In the three months, if you don't come back, then we'll see your status on your application and that's it."
The district only provided her a meager $700 at about $50 a week, citing that they do not pay into disability. She only found this out after asking two people, who kept redirecting her, how she would pay her bills.
Those individuals gave her the runaround instead of being as blunt as the other representative.
"I feel like I wasted my time," Castro said. "Working all over the district helping out wherever I can to make extra money and our job is only part time."
That extra money was limited and it came with no other benefits because it was part time.
She said that experience would not have been a waste of time if she gets hired as an in-house bus driver when she gets better, but added she would look elsewhere if she could not get such a position.
The in-house bus drivers are given opportunities to drive students on field trips and earn overtime, where the subs were not offered these opportunities. Despite this, she said the district was a nice district.
Previously, she had operated ACCESS buses, but her hours were limited there and she eventually stopped because of legal requirements that bus drivers get a certain amount of time off the road to prevent tired driving.
She has since applied for Foothill Transit and OmniTransit, where she was accepted by Foothill Transit and ignored by the other transport provider. Unfortunately, Foothill Transit wanted her to drive constantly, and she could no longer put in those kinds of hours with pain in her hips from a past double hip replacement surgery.
This experience of being disregarded was not unique to the Chino Valley district or OmniTransit.
Her husband had also faced the system's disregard.
A single DUI when he was younger made him ineligible to attend law school. Despite this he is now a paralegal and works for a law firm in Los Angeles and has worked in Oxnard, Santa Ana, and beyond.
Castro still carried on, even when Mt. SAC let her down.
She had been fired by Mt. SAC because, in her words, another woman disliked her being in the infant center. She said that despite personally washing everything, she still noticed things wrong in the center and it upset her.
As a mother of six, she would get mad at some of the things they did to these children – including hosing them down with a water hose.
When she worked at the Mt. SAC infant center it did not have cameras, but she said she has witnesses that can attest to these things.
Yelp backs her up further that there are issues with the center to date.
"Joe L." of Westmont, Pomona reviewed the school on Dec. 12 of last year, writing that they get dirty looks from two females that work the child development desk in the afternoon.
"The girls that work the front reception desk at Mt. SAC child development center are rude, immature, snooty, [and] don't seem interested in helping you, only in talking amongst themselves or to their friends," he wrote in his two star review.
Yet she did not pursue fighting for her job or exposing the things she saw.
She was there to learn.
She was so dedicated to learning that she attended not only Mt. SAC but San Bernardino while working full time.
At Mt. SAC, she was close to getting a degree in child development, but the school did not allow her other credits to transfer. As such she ended up repeating some classes among her 47 units in child development.
Further, she chose to do general education requirements last. When she first came to Mt. SAC she was just picking classes she wanted to take, like photography.
She still has to finish a history, math, and English class among three to five other child development classes as a result. Unfortunately, she does not like the first one very much. Others tell her it is easy, but she'll say it just doesn't click.
One time she even made the dean's list without knowing what it was. She had received all As and Bs that semester netting a 3.8 GPA from language and child development classes.
For languages, she knows four and was interested in picking up two more.
A native Spanish speaker, she only took two semesters of the language at Mt. SAC, while still having an English class to go. With French, she took two years of it in high school and took two more classes subsequently at the college. She also speaks Italian and took six classes of it at Mt. SAC, netting herself a scholarship for her proficiency.
A scholarship she fears will be or has been revoked with her condition.
She also took a single sign language class at one point, but was overwhelmed at the quick pace and silence of the professor after the first weeks and decided to not pursue it for the time being.
Spanish, English, French, and Italian are not enough for Castro, though. She has a lot of online friends in Turkey and knows some drivers are Armenian, sparking her interest in learning even more languages.
Castro is not just multilingual; she has a dream to help children of all different languages and backgrounds by opening a family daycare center.
"I've always liked kids," the child development major added.
She liked them so much that she had six of her own.
Despite moving and renting in multiple areas around Montclair, she had all her children go to the same elementary schools and high schools, no matter how long the drive was.
With the circumstances, her kids do their part to earn money for themselves by selling chocolates for $100 a day and working at McDonalds. Castro said they were not used to her being in the hospital again; they were accustomed to having her take them to school and cook for them.
Now that her 11, 12, 14, 15, 16 and 18-year-old children all know how to cook and take care of each other, she has even higher expectations for them.
"If I graduated, sick, on a wheelchair, two years later, you guys can do it because you're healthy and you guys have no excuses," Castro said she told her children.
They certainly have no excuses.
When Castro was around their age, at 17, she was diagnosed with leukemia and had a 3 percent chance of survival.
She had over 15 machines attached to her at times, and when they drew blood or put her through chemo, her arms turned purple and her veins were burned.
Despite feeling traumatized, the always optimistic attitude of Castro took over, and after over three years of treatment, she eventually reached remission.
While she was supposed to graduate in 1996, she graduated just two years later at a school she had not been to. They transferred her credits throughout the periods to help her graduate, something Mt. SAC had not done.
Originally she was right on track with four finals, but she was only able to finish two of them before she was not able to attend school anymore.
She said she was very proud of her 1998 graduation and that she always tried to find a way out without giving up.
Now, she's back to hospital visits until it's officially gone.
The thing she had thwarted off 20 years ago came back to challenge her again, but this time, she is on track to fight it off for good.
She awaited a second full remission for over a month before receiving a bone marrow transplant on April 4. This was one of the biggest birthday presents a person could get, and she got it 10 days early.
The life-saving bone marrow transplant from Be The Match helped her beat it again after a successful search where two donors were found. While one donor had to back out, another complete stranger was found to be a 100 percent match, and it will be at least a year before the two meet.
To be added to the Be The Match registry, click here to register to donate a swab.
Castro remains positive about her future and the future of her children, which she said was a key reason she will beat this thing so quickly again.
As she beats this thing for the second time, she's eager to go back and finish her degree at Mt. SAC. She's also eager to renew her license after being taken off the added insulin so that she can pick up where she left off.
In the meantime, she has crocheted blankets and various types of shawls and wraps while she waited in the hospital and is ready to finish up all the orders she has received.
With a $300 investment on discounted yarn at Michaels, she has been selling some of her creations for $65, a bargain for the quality.
Leave a Comment
About the Writer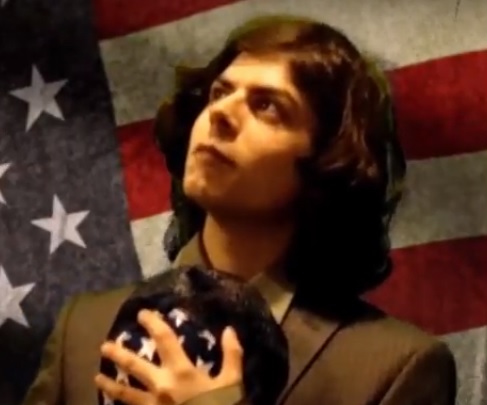 Joshua Sanchez
Joshua Sanchez is the former Editor in Chief and News Editor of SAC.Media. He was previously the managing editor of LAHS' student newspaper,
The Conqueror
. A portfolio of his reporting work can be found at
jdjoshsan.wordpress.com.