Drawing On Experience
Art student moves past her experience at private school and finds her home in Mt. SAC
You see a girl in a coffee shop scribbling away in her small sketchbook and wonder what she could be writing or drawing in there. You might take a small peek, and you notice it's filled with much more than drawings. There's small bits of writing here and there to go along with the sketches, and you may even see a small piece of paper sticking out. While this may seem like a scene from a book, this girl does exist—and her name is Marianna Cruz.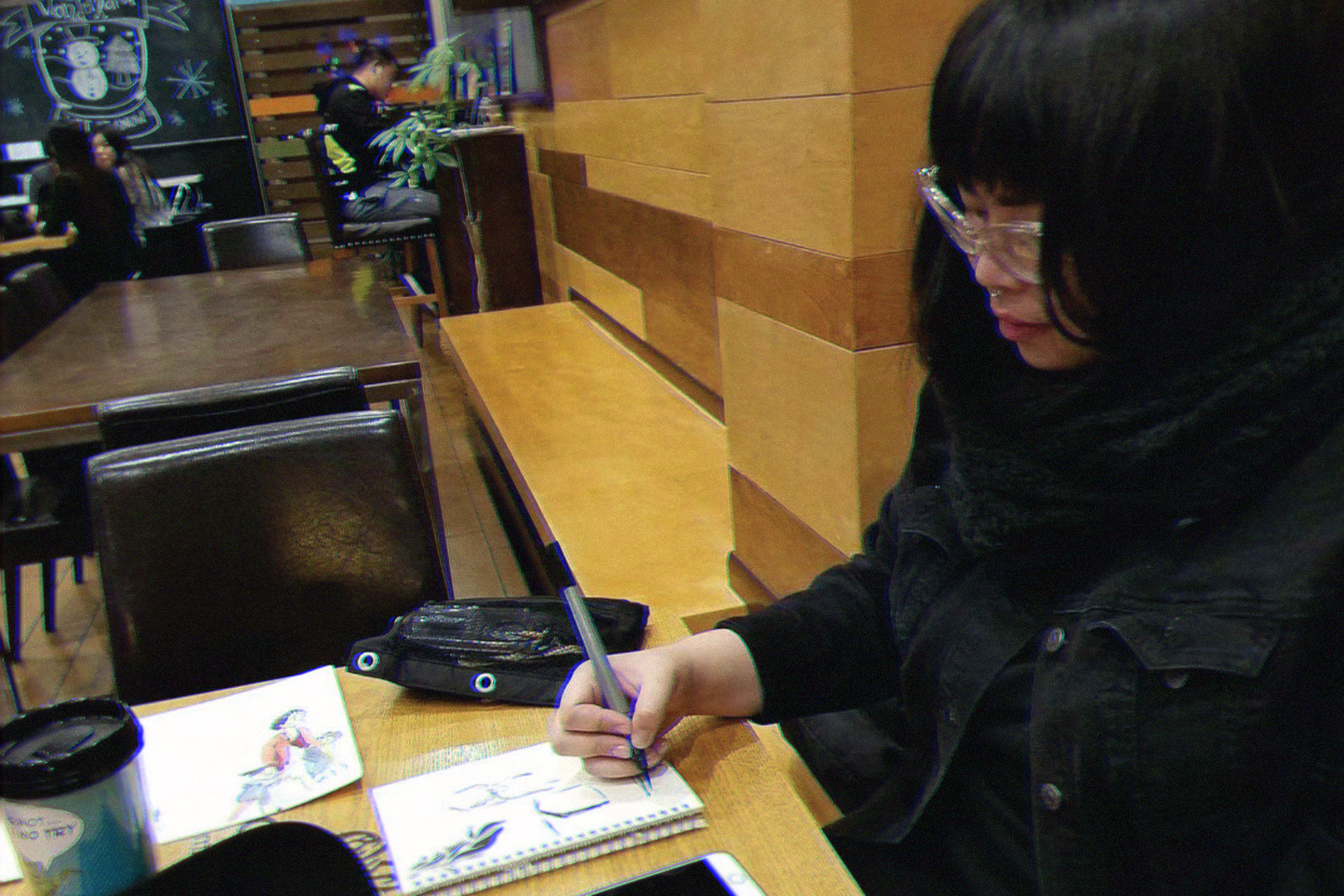 Cruz, 27, is an illustration major at Mt. SAC, but she says that she mainly works in the general fine arts and anything art-related. Her current focus is on ceramics and two-dimensional illustration, a lot of which you can find on her Instagram account @planetmarianna.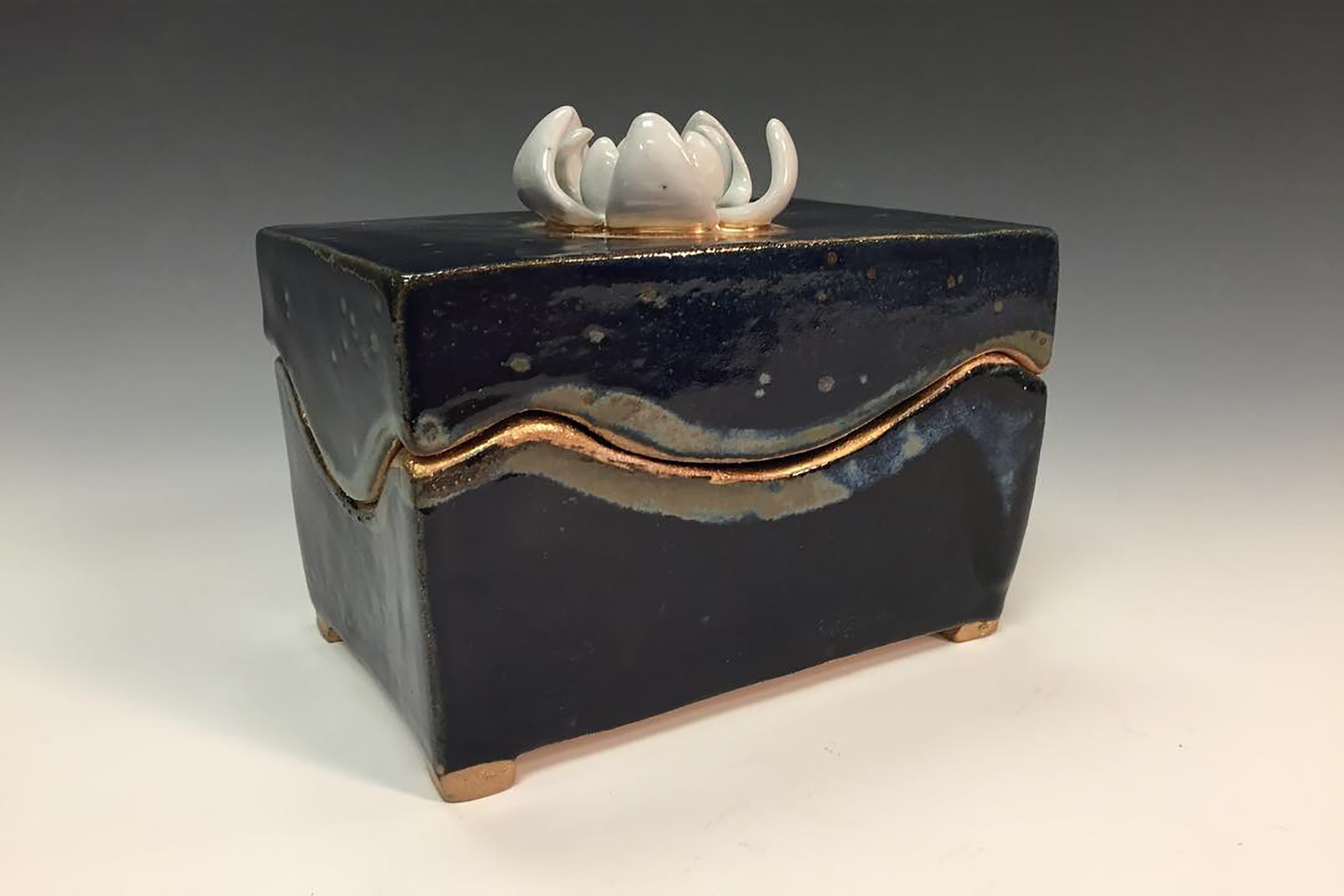 Art isn't just something she does in class. It accompanies her almost everywhere in the form of a small book she tends to bring around with her.
"I would say it's a sketchbook, a journal, and a scrapbook," she said. "Not only do I observe things around me, I'll write little things about them. I'll even put in little papers and stuff that I've collected. Little souvenirs, you know?" And this hobby has impacted her in a way beyond just aesthetics, according to Cruz.
"It's really helped me heal. And then on top of that, it's helped connect me with so many people," she mentioned.
Art has always been a part of her life since her childhood, and part of the influence behind that was in anime and video games. She eventually decided to pursue a major in it because "I had been doing it for so long. And I studied it a lot in high school and prior to that."
Cruz wasn't always at Mt. SAC. She attended Art Center College of Design in Pasadena, a private school, for a year, and she notes her time there as both good and bad. Part of the good was the amount of work she had to do.
"They make you do so much every week," she said with a laugh. "You basically have to put everything aside, the rest of your life aside, so that you can focus on just getting your fucking homework done."
She added, "But it was good because I got into the groove of it."
Cruz also made good friends in the school and got opportunities she didn't think she could get anywhere else, like working for the Giant Robot Store's art exhibition in Los Angeles. There, she got to see Matt Groening, the creator of The Simpsons, and view the work of countless Asian-American artists.
Eventually, though, there was the bad: money.
"They were hounding me for money, constantly telling me to go to the financial aid office all the time. But I was still getting my groundings, and I couldn't figure it out." Cruz eventually did go to the financial aid office, but she said that the office told her it was too late to fill out her forms; they required her to pay full tuition. While it did get more affordable for her in her second semester, she still doesn't entirely understand how much she owes the school because the guidelines of the loans from Art Center were unclear, something she said is manipulative.
"Yeah, fuck private school," she chimed.
After her second semester, she decided to come back to Mt. SAC, where she thinks it's much more worth it. Cruz said, "I kind of saw that no matter where you are, school is going to be what you make it."
And she has made the best of her time here, since three of her art pieces were on display in the Mt. SAC annual student exhibition.
Her favorite original piece featured in the exhibition was an illustration of a woman with flowers blooming out of her body, overall conveying a psychedelic out-of-body experience.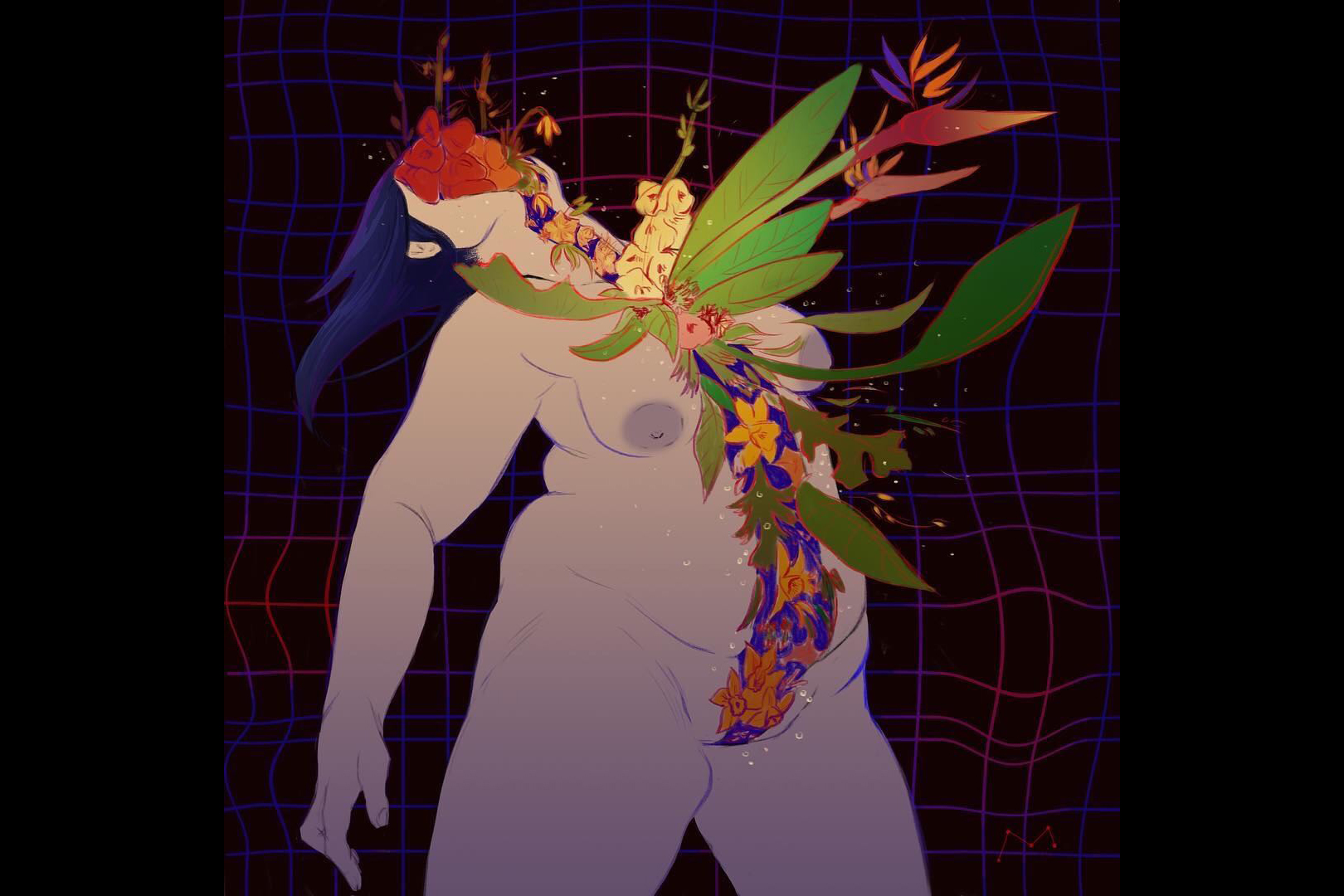 She expressed that the work was inspired by her first experience on psychedelic mushrooms. Cruz was looking at her boyfriend's mother's garden when it happened, and when she closed her eyes, she felt as if flowers were sprouting and blooming out of her body. There was a bit more to this than just a shroom trip, though. This experience all happened during a time of a lot of change for her.
Cruz said, "This was when I first started coming to terms with the fact that I'm pan[sexual], and I hadn't come out yet at this point." She also was new to her relationship and had just left Art Center because of her financial struggles.
"There was a lot of like me trying to define myself," she explained. "But things kept changing, and I didn't feel like I could really define myself anymore." And when she felt the "sensation of everything blooming" during her shroom trip, it gave her the vision she needed, channeling her feelings into physical art.
Another piece of hers in the exhibition was an anniversary gift for her boyfriend, inspired by the way he described holding her hand. The illustration features two different hands in contrast with each other, one with the colors of the sunset and the sun hovering above it, the other instead with the moon and a much cooler color palette.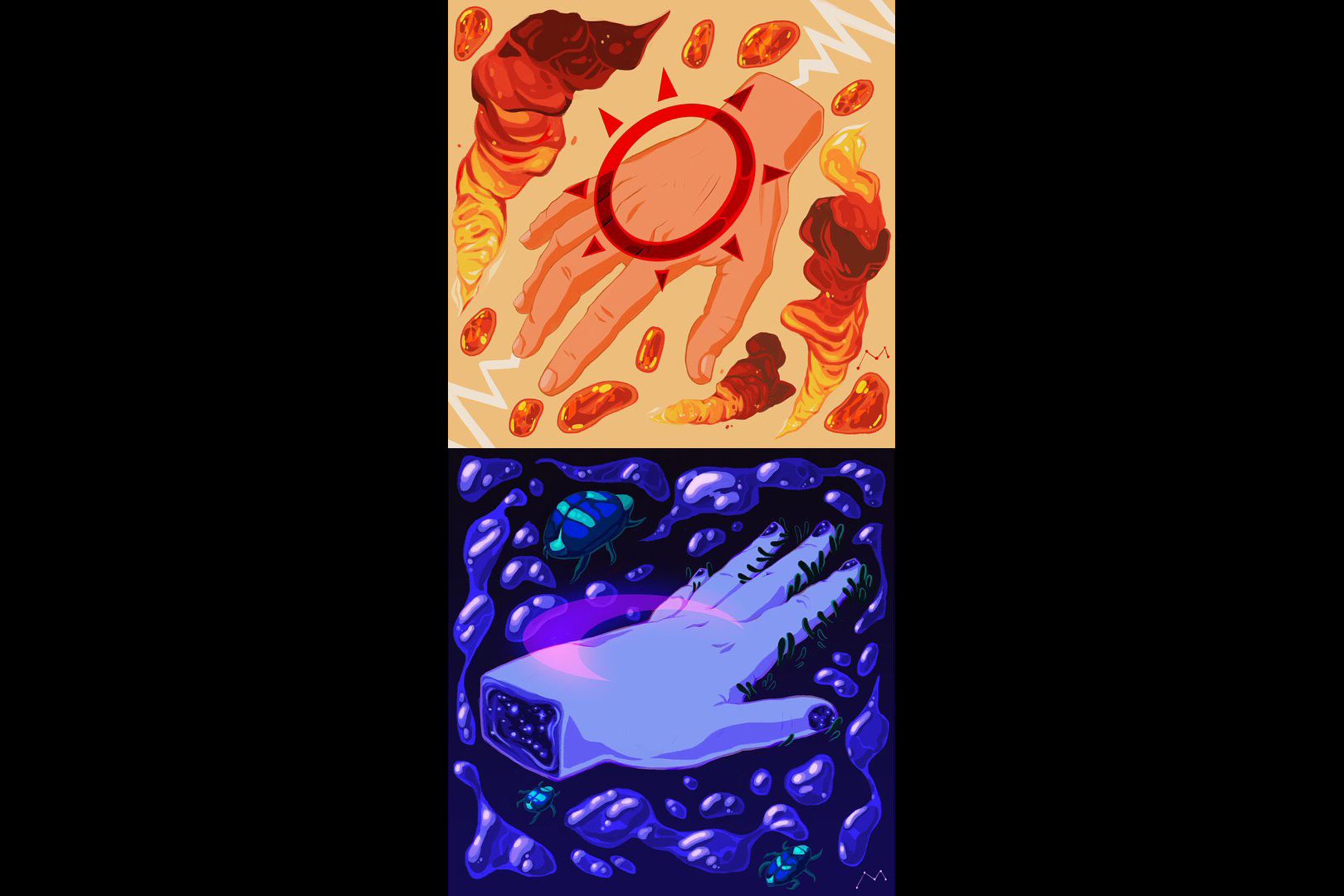 According to Cruz, her boyfriend evoked an image of fluidity and softness when she asked him about her touch, elements that inspired the moon bit of the illustration representing herself.
"And then he said it felt like little bugs," she said while laughing, and with a tablespoon of sarcasm in her voice, she added, "So romantic." The sun hand represents her boyfriend and how she herself felt about his touch, featuring elements of fire but still incorporating the same water droplets as the moon element.
With her artworks put into a college exhibition and all of the years she has spent honing her skills, you would think that Cruz has found and developed her own style—but that isn't entirely the case. To her, the obsession over creating a style among artists doesn't make much sense. Cruz thinks it isn't something to worry about or focus on, as "it kind of inherently happens."
She also pointed out, "There's choices that you make with your hand. Especially when you're just observing and sketching around, what are the things that stand out to you? Those things alone are your voice and your style."
Not only does Cruz encourage artists to just gradually create their own specific art style, she also believes in everyday people just taking up art within their own lives, even if it is simply as a hobby.
"Honestly, my personal philosophy is, I don't think that art should be limited to people who are pursuing it as a career."
And with that idea in mind—it might be time for the rest of us to join Cruz and get our own sketchbooks.
Leave a Comment
About the Writer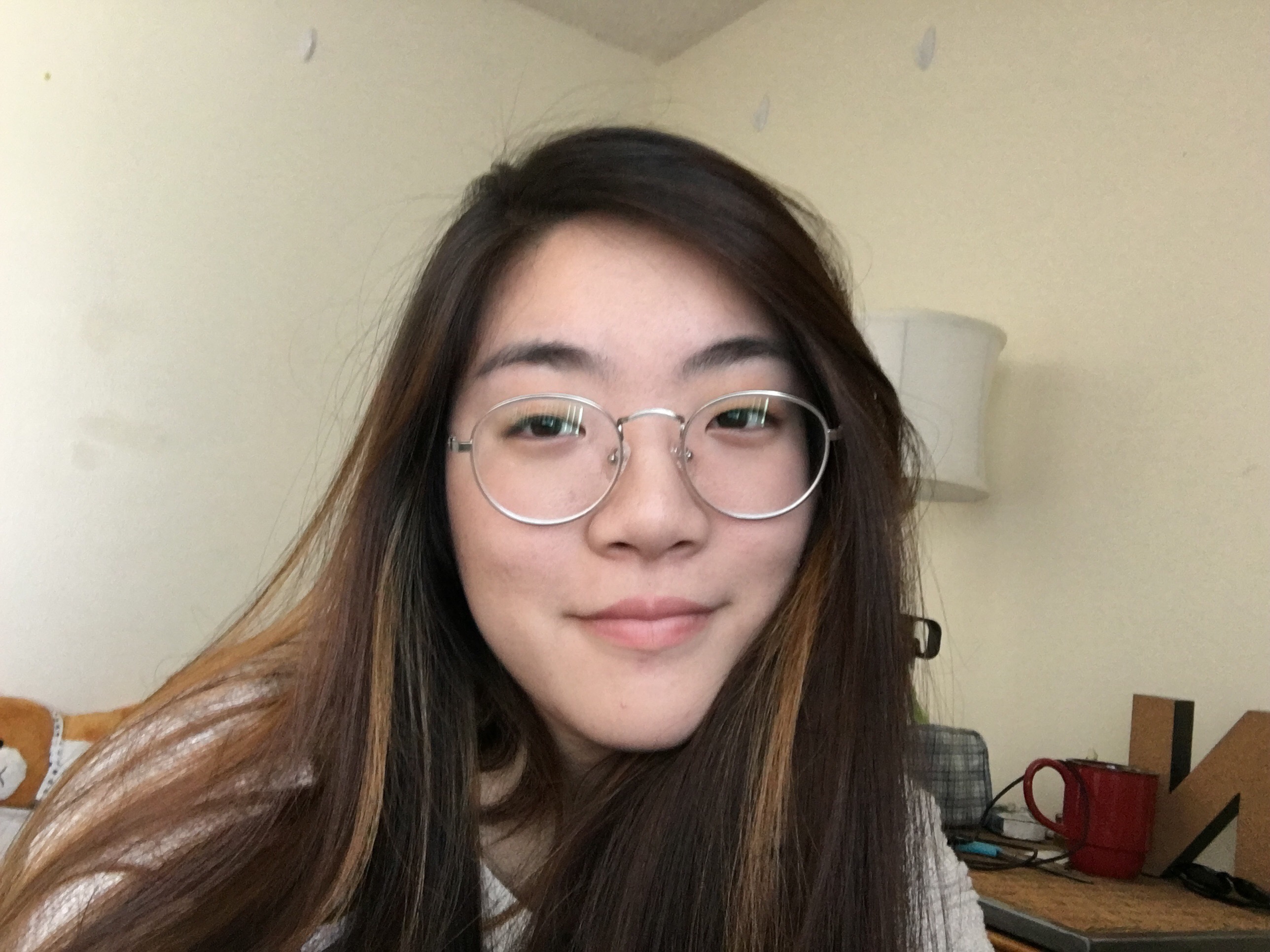 Natalie Lu, Editor in Chief
Natalie Lu is the former editor-in-chief of SAC.Media. You'll generally find her listening to K-pop, watching Brooklyn 99, gushing over her two cats or finding out what weird thing is trending on social media now.