Congratulations, you left your country and you have finally arrived in Rome. You're enjoying your time but you want to check out northern Italy, maybe Mulan or Venice, but how will you get there, and how expensive will it be?
For starters, I highly recommend checking out Rome2Rio. This is a transport search engine available online and through the App Store. It will ask for your starting location and your destination. It will then provide you with various means of transportation including planes, trains, buses, ferries, and ride shares along with their estimated prices.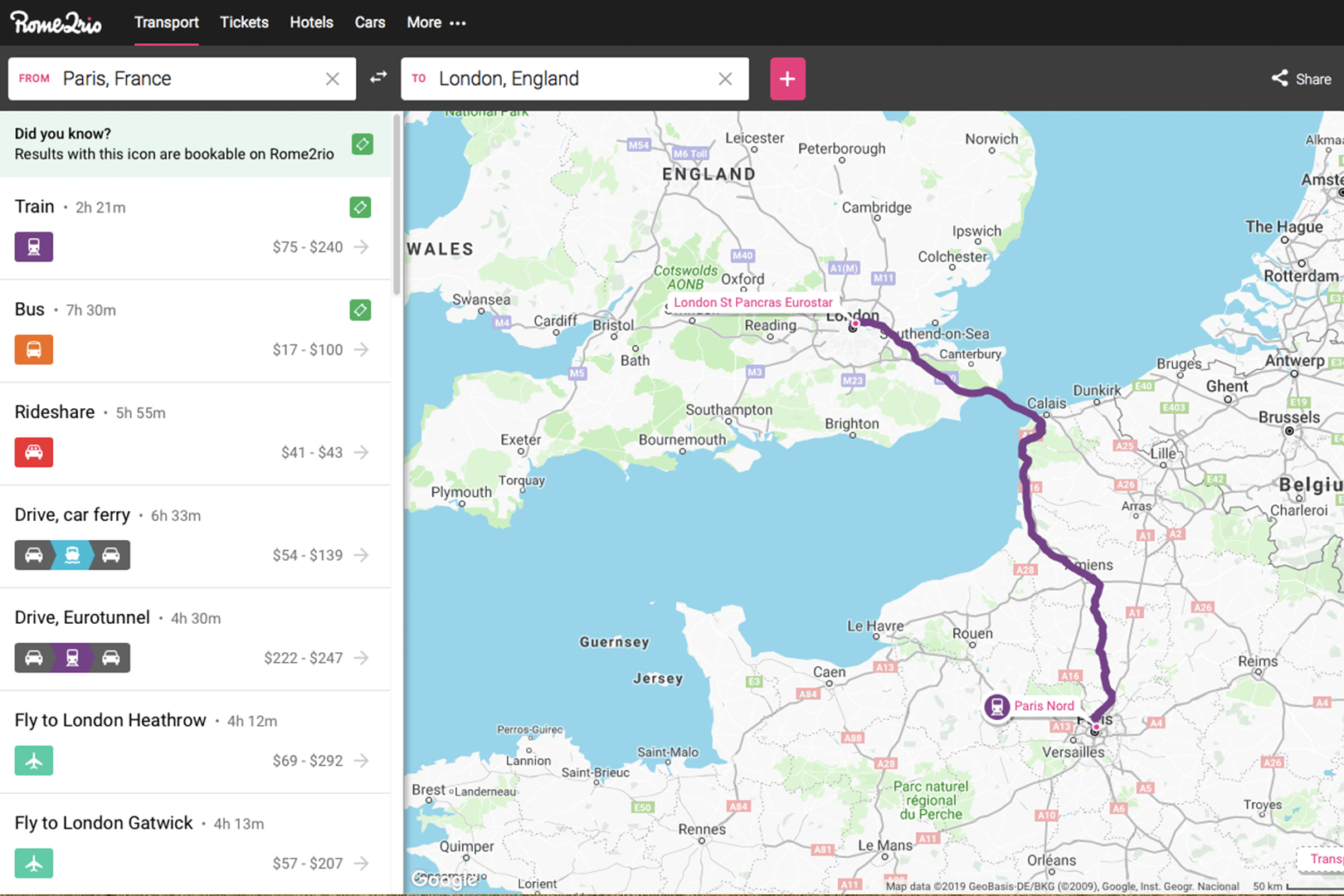 This is a helpful tool but I still recommend doing some further research because you could possibly find a cheaper price elsewhere. Check out my article on "The Secret to Finding the Cheapest Flight."
Here are several different ways to travel from one city to another:
1. Bla Bla Car
Bla Bla Car is basically organized online carpooling. For instance, if you needed to travel from London, UK to Manchester, UK, you go on Blah Blah Car and enter your desired itinerary. Your search will result in drivers headed that way with a similar itinerary. You then contact the driver, set up a pick-up and drop-off location, split the cost, and finally carpool to that location.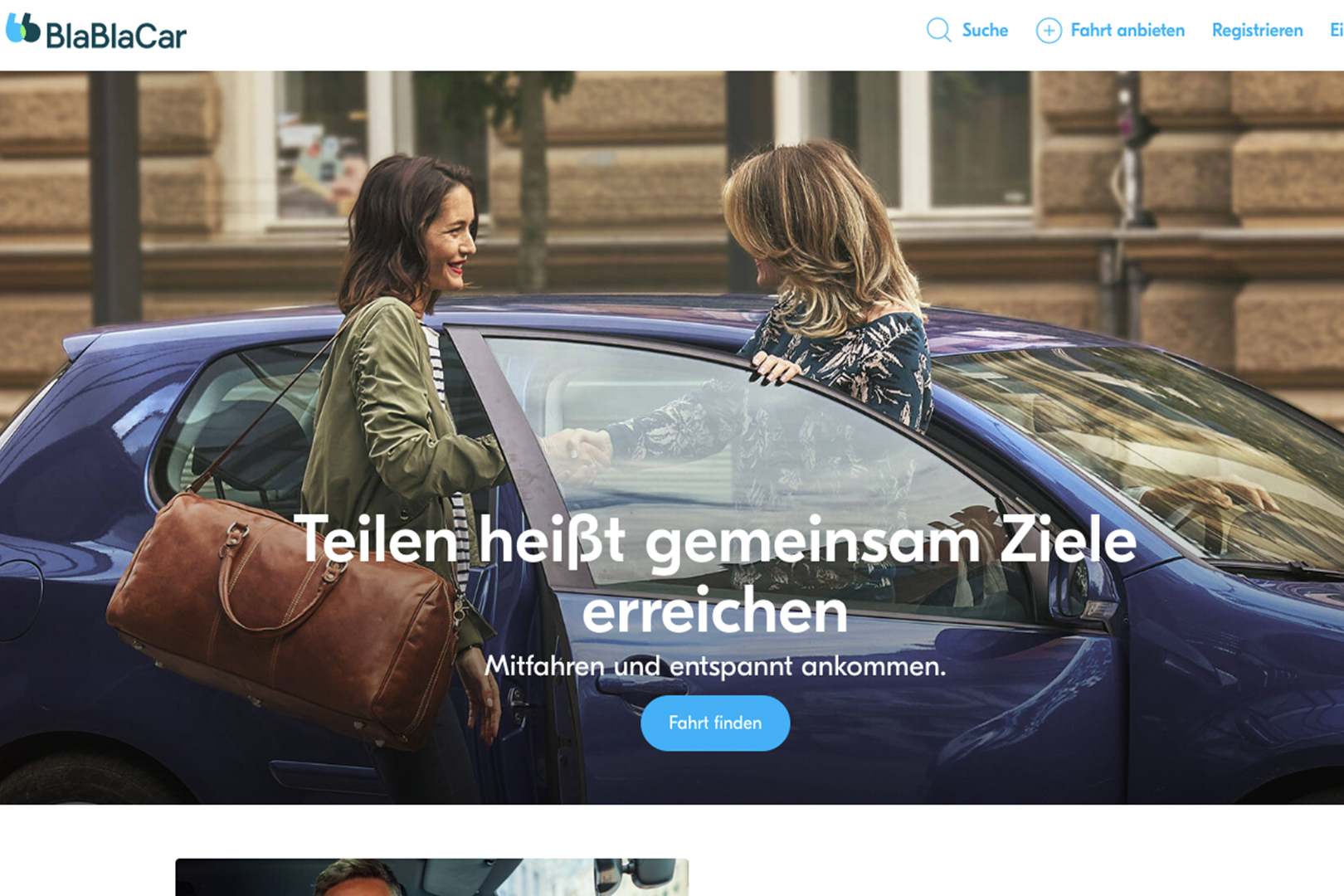 Blah Blah Car is very affordable and is available in these countries: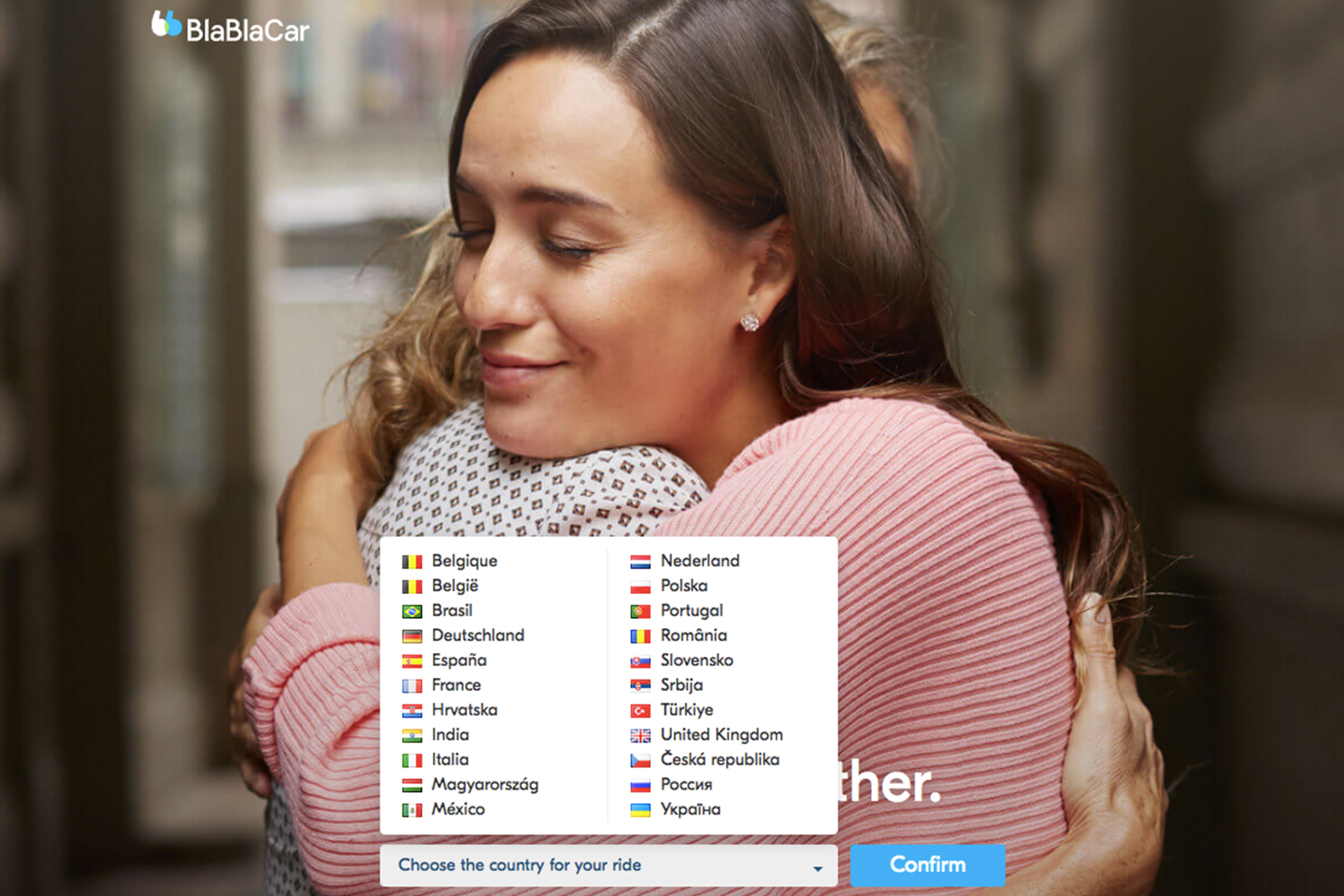 Be aware that when you select a country with a foreign language, the site will then be available in that language. Make sure to translate the page so you can understand the website.
2. Buses
Buses are another great option for long-distance, affordable travel. I recommend checking out FlixBus for your bus travels. Flixbus is available in Europe and in the U.S. It is cheaper than Greyhound. I found a round trip ticket from Los Angeles to San Francisco for only $30 while Greyhound was charging $44.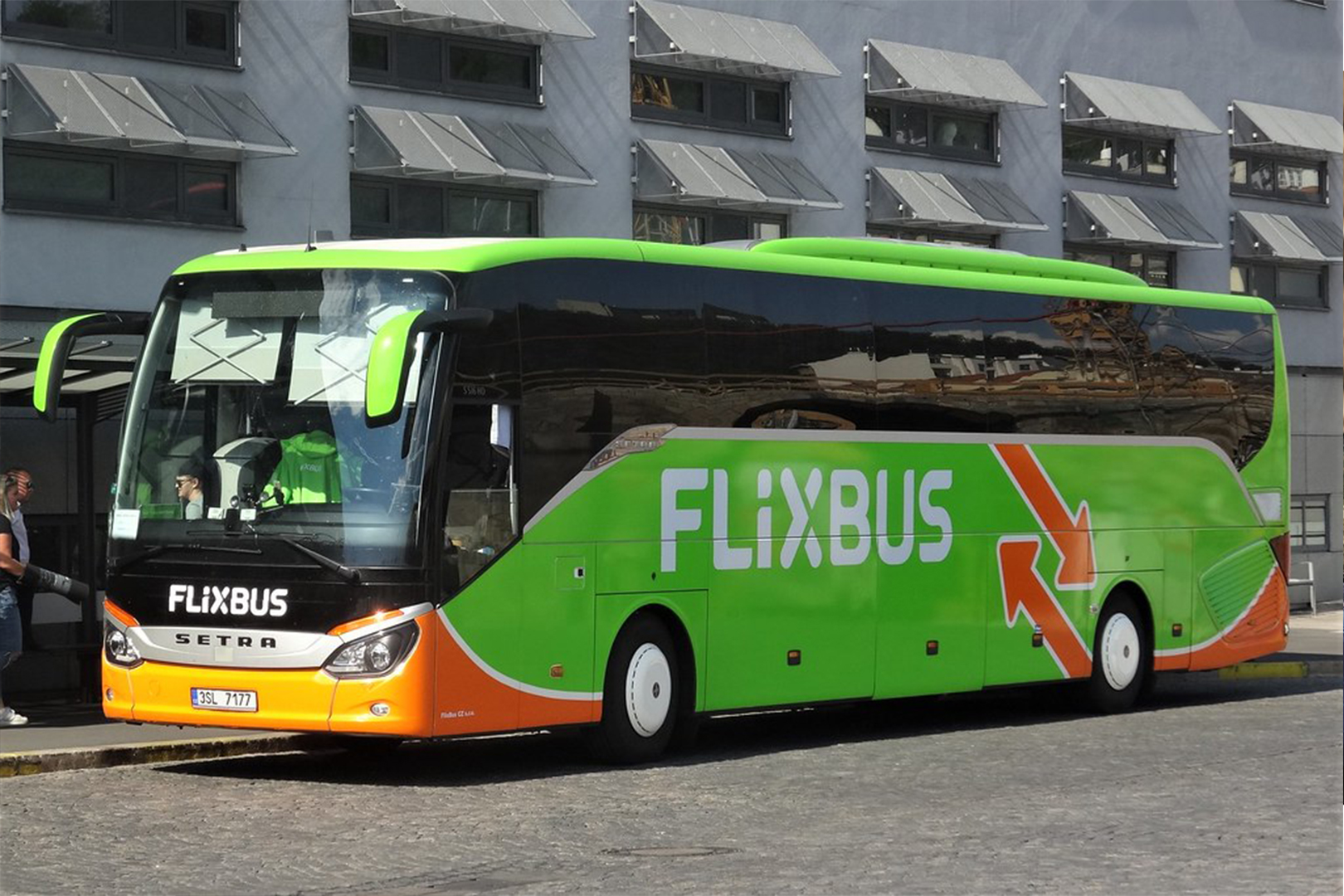 Whichever you choose, they both have Wi-Fi, so sit back and relax because it will be a long ride.
3. Planes
Flights can actually be a realistic way of traveling from city to city in certain parts of the world. In the US, it is too pricey, but in Europe, it is unbelievably cheap. I searched for a flight from London to Berlin and found a couple for as low as $19!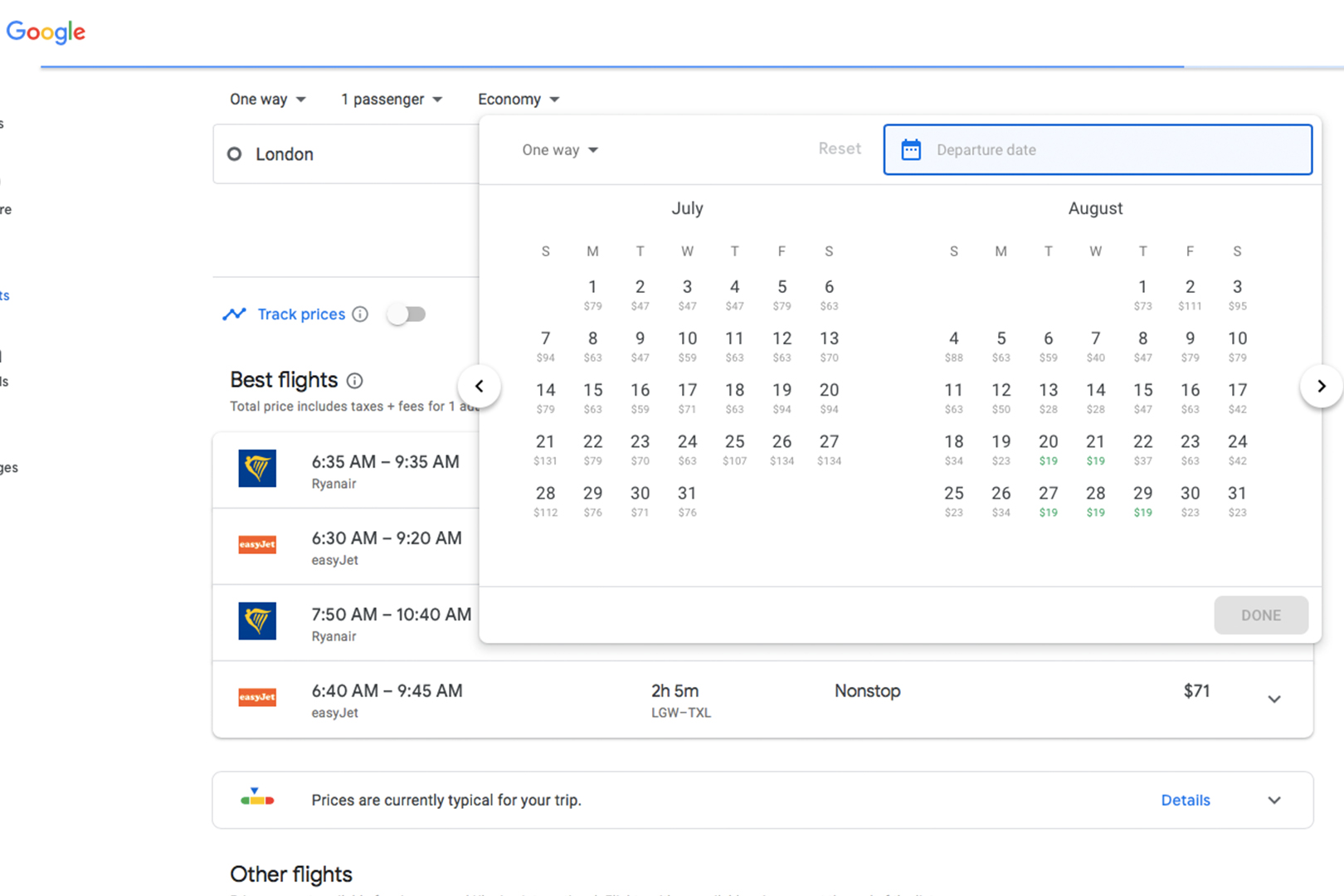 The greatest upside to flying is that it is the fastest way to travel. However, you will only get the best prices if you plan beforehand, and this puts you on a fixed schedule that limits your how spontaneous you can be.
4. Trains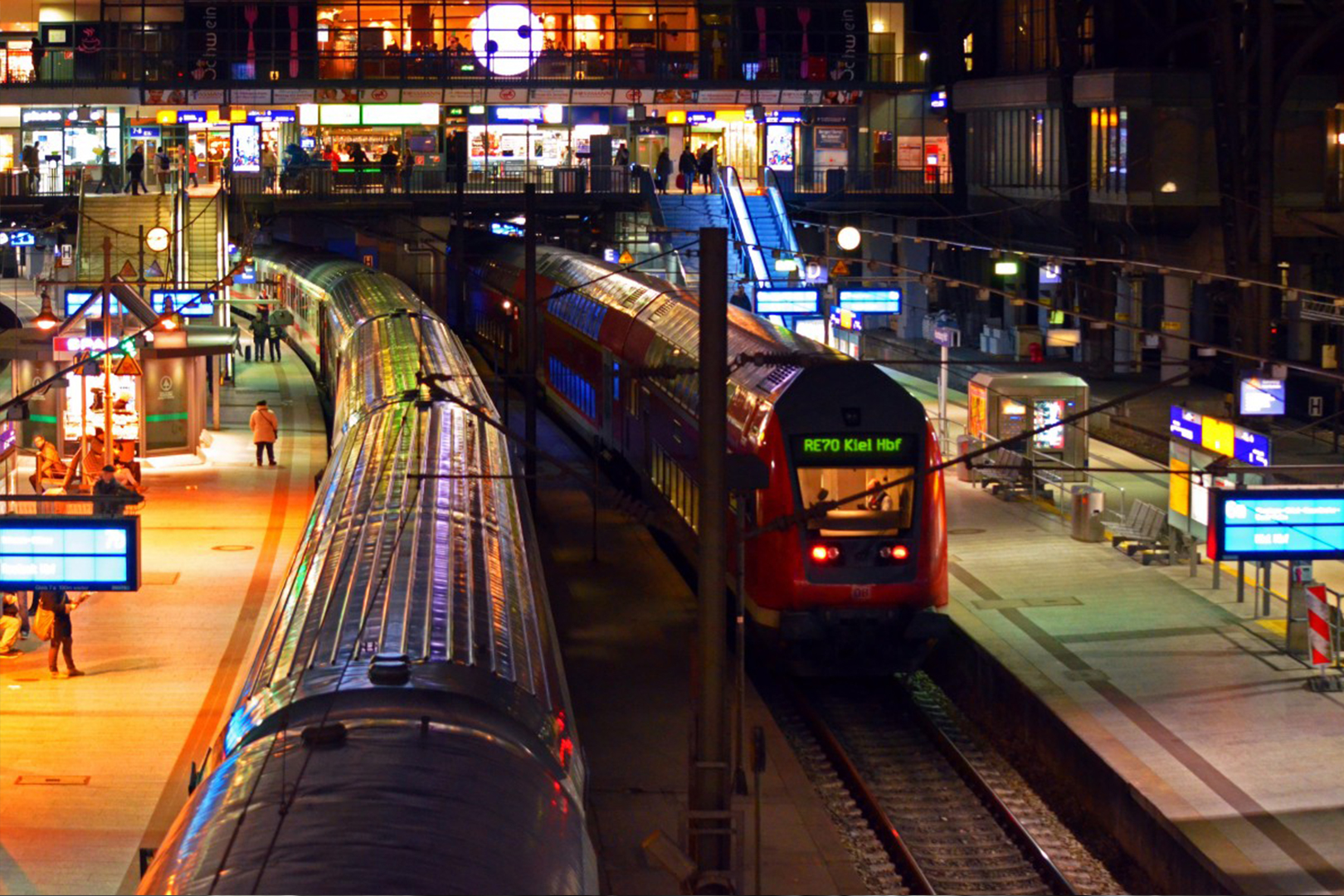 Trains are the most comfortable and relaxing form of traveling. On some occasions, they can be affordable, but most of the time they are pricey. I recommend riding a train if you find a stellar deal or if you need some time to unwind and not think about airport security.
5. Hitchhike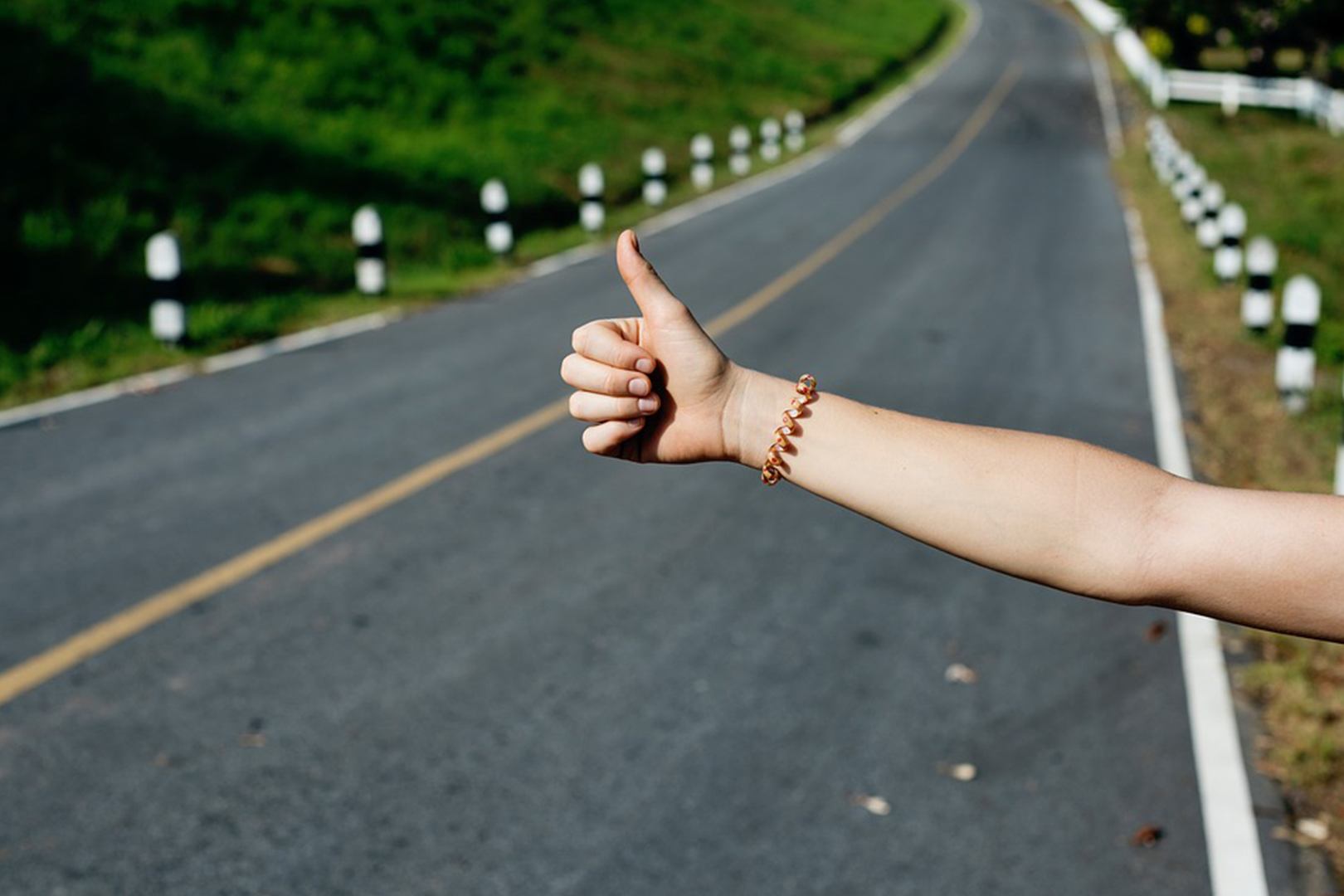 Hitchhiking is on my bucket list. There are obvious concerns about safety, but I believe in good people. There are certain countries where hitchhiking is a norm, and it is welcomed, while there are others where it's frowned upon. Be smart, be alert, and try it out if you're up to it. You'll never know who you'll get to meet.
6. Walk/Bike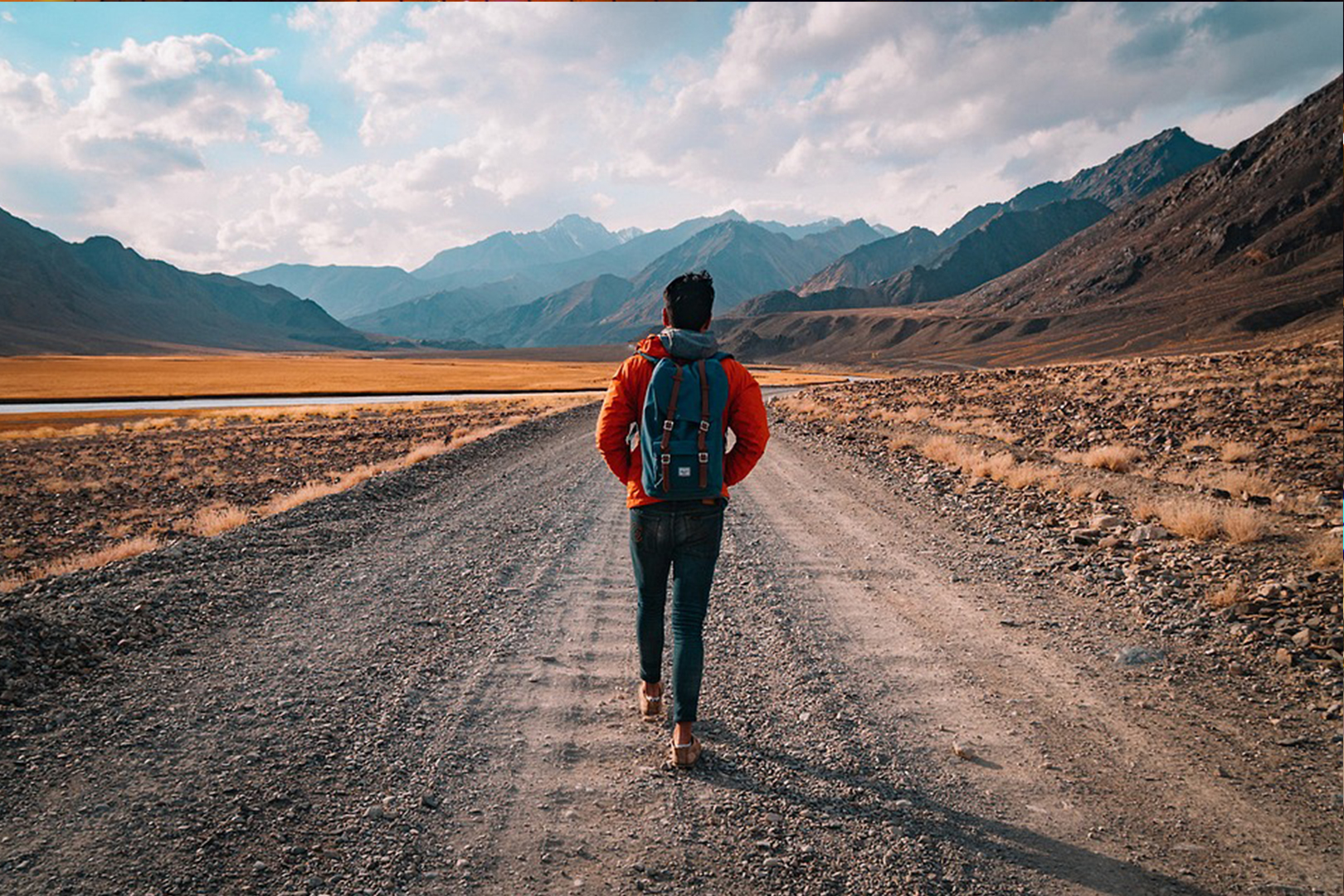 If you've got all the time in the world, I think walking or biking to your destination can be a blast. You travel until you're tired, and then you pull over to the side to camp out. Maybe you decide to jump in a lake or go to a local community event in an unknown city. This is the most spontaneous form of travel where you have absolute control. Plus, if you've already got the gear, it's absolutely free. So go for it.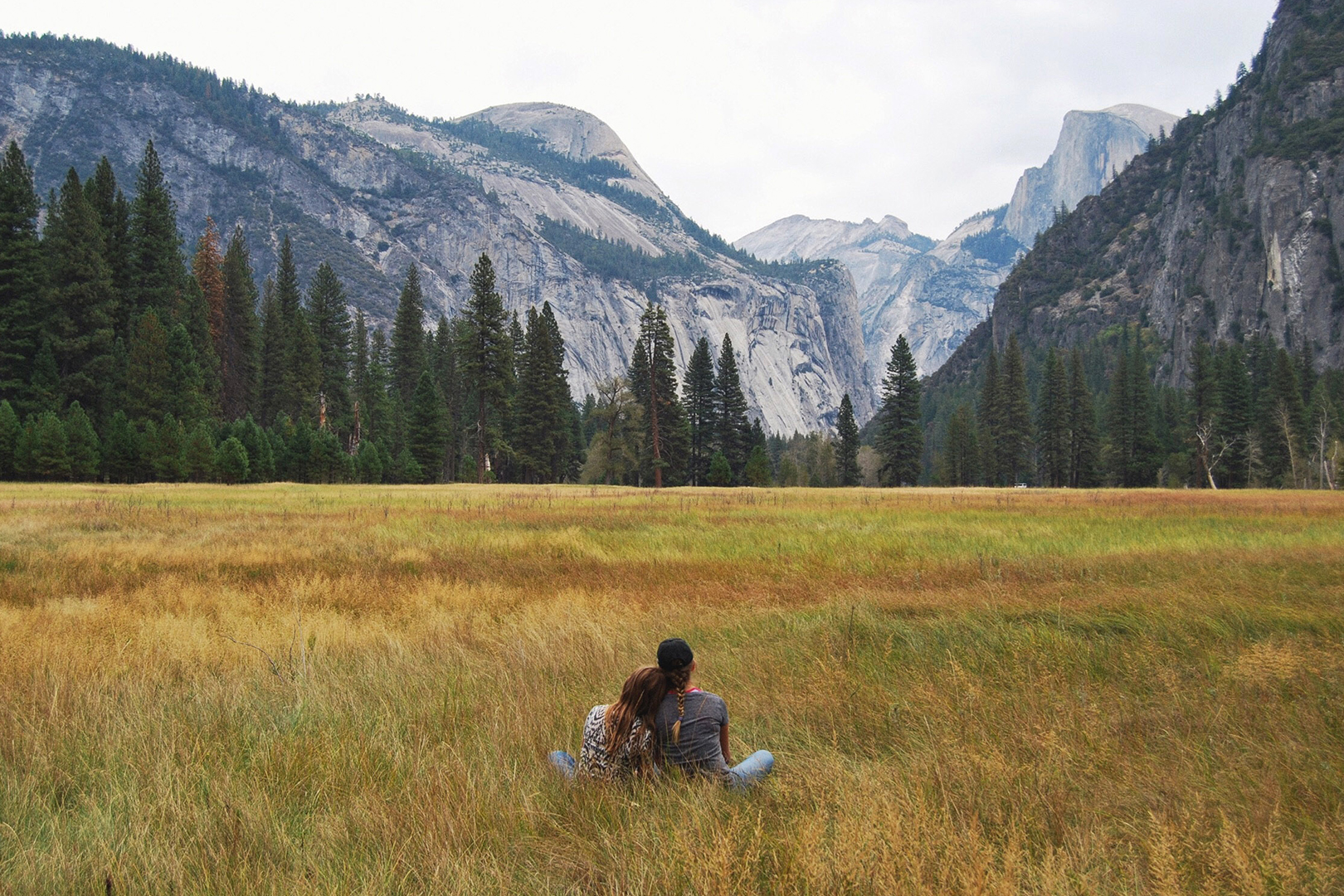 There are so many ways to get from point A to point B. Whether you're spontaneous or a pre-planner, just make sure you're always exploring and having a blast.