Council Asked How They Will Address City Issues
After recent shootings and constant fireworks in La Puente, residents ask for things to be done
Some partied too hard on the Fourth of July, according to some residents in La Puente.
Three residents spoke on concerns they have with La Puente in the city's regular meeting on July 9, and fireworks were given lots of air time.
Manuel Maldonado told the council that he had received several messages about the recent shootings and that as more happened he became more concerned. Five people from his group stood behind him as he spoke on these concerns.
"People in our community are very scared," Maldonado said. "We have seen the increase in crime statistics that we haven't had in a very long time."
Maldonado then said that Lt. Pete Cacheiro is needed back in the city.
"While Pete Cacheiro's leadership was here in our city, we noticed that things were going very very well," Maldonado added. "We desperately need him back."
Maldonado spoke highly of Cacheiro's community policing, and his personal connections to residents.
"I think it's about time you guys step up to the plate and call Captain Murakami and say we want Pete Cacheiro back," Maldonado said before addressing the fireworks issue.
Maldonado explained how fireworks were a huge problem for him and many of his neighbors from mid June to the end of July.
"I have a neighbor on Flagstaff [Street] that every night he lights illegal fireworks, and the worst thing about it, 2 or 3 o'clock in the morning, there they go," Maldonado said. "They activate car alarms and the little doggies are beginning to bark and its an inconvenience."
Maldonado spoke of calling the police constantly and acknowledged that despite knowing where its coming from, there are limits on what can be done.
"We need to put a stop to these illegal fireworks that are going on every night and it's been a tradition in the city of La Puente," Maldonado added.
Another resident, Irene Martinez, spoke for her first time to address the firework issue head on.
On a different street, her brand new car was littered with the last remnants of their fireworks.
Martinez said police told her they would be unable to tell which fireworks are legal and illegal and that her neighbors left a cloud of smoke in the sky at midnight.
"You couldn't see anything from the smoke, and the smell came into my house," Martinez said.
She said they would go to her yard to light them, and showed mayor pro tem Charlie Klinakis photos of firework stashes in her neighbor's yard and the aftermath on her property after the meeting.
Klinakis showed Martinez video of the fireworks going off near her street and around the area, sharing in her frustrations.
"So I really plead, and I do not know who to plead to, because the sheriffs station said, 'We cannot control this, your city allows fireworks,'" Martinez added.
The sheriffs station respondent later said that there would be no way to prove that her neighbors were the ones that caused the damage. When Martinez asked what would happen if her house caught fire, the response was to get insurance.
"I do not know who else to plead to, my driveway was covered with this debris," Martinez said. "I say we say enough is enough – make this a city of no fireworks."
After them came two individuals from the La Puente coalition for change who spoke on a recent town hall. They said the town hall was a great beginning for discussion but also said that not all questions were answered.
Council asked for the remaining questions to be emailed so that they could be answered.
These comments followed the reappointment of Gary Dudley and Nadia Mendoza to the planning commission. They were reappointed in a single motion that was amended by council member Dan Holloway to allow for the third appointment to be voted in by the council via ballot.
Adrian Barrios, Allen Maes, Marty Paz, Ronald Solano, Abraham Tellez and Veronica Valdes were the remaining six candidates for planning, and only three of them received a council member's vote.
Paz received a single vote from council member John Solis, while Maes and Tellez received two votes each. Maes received a vote from Holloway and mayor Valerie Munoz, while Tellez received a vote from Klinakis and council member Violeta Lewis.
After the tie, Solis changed his vote to Tellez and Klinakis changed his vote to Maes.
Thus at a 3-2 vote, Allen Maes became the third planning commissioner.
Also recognized at this meeting were coaches and players from the 12 and under girls softball league as well as the 14 and under girls softball league.
Solis who also serves as a coach for the league thanked the parents for their support.
Leave a Comment
About the Writer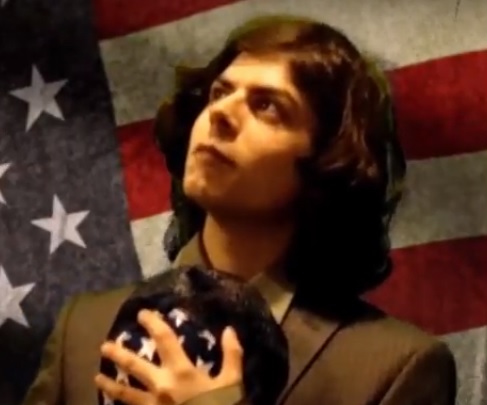 Joshua Sanchez
Joshua Sanchez is the former Editor in Chief and News Editor of SAC.Media. He was previously the managing editor of LAHS' student newspaper,
The Conqueror
. A portfolio of his reporting work can be found at
jdjoshsan.wordpress.com.