Aspiring Actress Takes Mt. SAC Basketball By Storm
Having played most sports, this guard's dream is to play on the silver screen
Me'Onnie Williams is a 19-year-old who played every sport she could in high school and junior high.
She ran track and participated in cheer. She's also played soccer, softball, volleyball and basketball among other sports. If she could play another sport, she would want to learn lacrosse or water polo.
The sport she wants to play most of all, however, is a bit more dramatic. She wants to become a triple threat off the court – as an actress to the stars.
All of her passions started when she was younger, and her path to the limelight starts with her name. Williams will tell you she likes the uniqueness of her name.
It comes from her father's middle name, Lamont, and his nickname "Monty." Her middle name is also based on her father's name and nickname, but she said she was kind of glad her mother didn't choose a name off her father's first name. Had that happened, she would have had a more common name, Hayden.
"I kind of like 'Me'Onnie' because nobody has it," Williams said. "On Instagram, I can have my whole name."
Williams came to Mt. SAC after Azusa Pacific University. In high school, she received a 3.9 GPA at Calvary Baptist High School but said she didn't feel challenged there and that the school did not really prepare her for college.
Her grades there earned her a scholarship to Azusa Pacific University alongside other grants, but after "too much freedom" and not being prepared for college, she moved on to Mt. SAC to bounce back.
She eventually hopes to get a scholarship at Mt. SAC for her playing ability, but says she wants to see how she does here before she transfers back to a school like APU to pursue acting.
Her two main interests, acting and basketball, started in elementary school. In school, she would play Knockout with the boys
"I always played with the boys in elementary. I would play Knockout and win," Williams said. "It was me and like one or two other girls that would play with boys. That's how I learned how to shoot."
When she came home from school, she would watch China Anne McClain on "A.N.T. Farm" and think to herself, "that could be me."
McClain was only a year or two older than Williams and sang in some of her performances. Since Williams had been singing in church since she was about 9, she became inspired to pursue performing.
While acting and sports do not converge on much, Williams found that the main similarity between the two comes in the desire for a large audience and crowd.
"The crowd definitely helps," Williams added. "Nobody wants no people at their game. That's how it was at my high school – everybody would come to watch the boys play and there'd be no one there for the girls."
She remembered the girls had no audience at basketball games, despite there being more contact. She would then have to change into cheer gear right after her game to cheer for the boys basketball team – which had a full audience.
She was not able to watch that game either until the cheer squad was able to convince the coach to let them watch the game instead of facing the audience for the entire match.
Although acting could have helped her fake fouls or pretend she was injured on the court, Williams says she's not used it that way.
"I like to be in the game, not out of the game," Williams said. The most she's done is allow herself to be slightly more dramatic over real fouls.
The aspiring actress and point guard also served as a real guard at APU for her first job, because she thought it would be cool to protect the campus and did not want to work in the library or with food.
Due to the stresses of working a job and going to school, she doesn't think she'll join Mt. SAC Police and Campus Safety until she has a better feel for her workload.
Despite lower attendance, Williams tried all sports and became good at volleyball after taking it simply to try it. Williams said she liked it, even though it took a while to get used to playing, and that she would likely not play it for Mt. SAC so that she can focus on her academics.
Of her physical skills, some techniques from sports transferred.
The strength she developed by serving overhand in volleyball helps her guard better, and her practices with wiffle balls made her a great hitter in softball.
Aside from that, her singing voice has changed to a point where she knows how she sounds. She sometimes gets nervous when she sings, but she used to dislike singing at first with the varying feedback she got.
Now she's a lot more confident, on and off the court, and several of her outside auditions have been going well.
She plans on auditioning for Disney and working her way up through television to feature films in cinema. Until then, she is working to become a dancing, singing and acting threat like Zendaya, a role model of hers that also started off her acting career young.
One day she wants to get into a Marvel film and play a role of a strong female hero lead, but she plans on mixing her sports experience with her acting until then.
Leave a Comment
About the Writer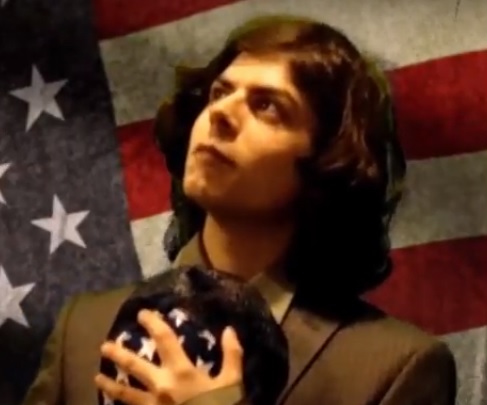 Joshua Sanchez
Joshua Sanchez is the former Editor in Chief and News Editor of SAC.Media. He was previously the managing editor of LAHS' student newspaper,
The Conqueror
. A portfolio of his reporting work can be found at
jdjoshsan.wordpress.com.