La Subida Property Presentation Fuels Resident Frustration
HLPUSD looks to sell the property to make high priced homes, the possible reasons why have Hacienda Heights residents up in arms
For several, this was their first time at the Hacienda Heights Improvement Association.
For California Highway Patrol officer Jeremy Tolen, this was his last. He is transferring to Santa Ana from the Santa Fe Springs division in order to be closer to home; his wife is pregnant with twins on the way.
Tolen gave his report to a packed crowd and received a certificate of appreciation from the HHIA board and Hsi Lai Temple's Gena Ooi for his attendance and work in the community.
This full crowd split up after Lennar group's Andrew Han provided the community with a report on the district's proposed development for the La Subida Elementary School property.
One first-time attendee told fellow resident Vince Haan that he had heard what there is to hear – and that it was bull.
Haan himself would ask the Lennar spokesperson a question.
"You're telling us that adding 300 cars isn't going to be a problem," Haan asked the Lennar spokesperson. "Have you been over there [Tetley Street and Angelcrest Drive]?"
When the representative said they had been over there, he specified his question further:
"What if they do the study and they find out they can't accommodate the traffic?"
The spokesperson then said that mitigation measures would be considered after it passes through the county, and that sometimes mitigation is not even a possible alternative.
Lennar's Andrew Han faced several other pressing questions and comments from residents when he concluded his presentation.
"That's not feasible for that area," Anita Dunbar said to Han. "Between 8 at 7 o'clock there's over 2,000 cars that go up Vallecito [Drive] and also La Subida [Drive]. Now what happens to all those children, that you say, are going to move into those houses?"
Dunbar also cited the lack of green space in the project, which one resident called a "postage stamp" of green, and how Janice Hahn promised the community green space.
HHIA president Scott Martin relieved Han from further questions by limiting discussion on reports to about 15 minutes and limiting this featured presentation to 30 minutes.
The audio for the full meeting is also available.
After the meeting, several gathered outside to discuss next steps on how to approach the Hacienda La Puente Unified School District. Topics varied from the Hacienda Heights Highlander little league fields, the board members themselves and concern about the sale of property.
The 12.5 acres of property was previously petitioned to remain a park.
It was previously reported that Haan and other community organizers had gathered over 500 signatures two years ago. Haan added that they eventually reached over 1,400 signatures and brought it before the HLPUSD board only to be ignored and dismissed.
The next HLPUSD board meeting is on Aug. 22.
Leave a Comment
About the Writer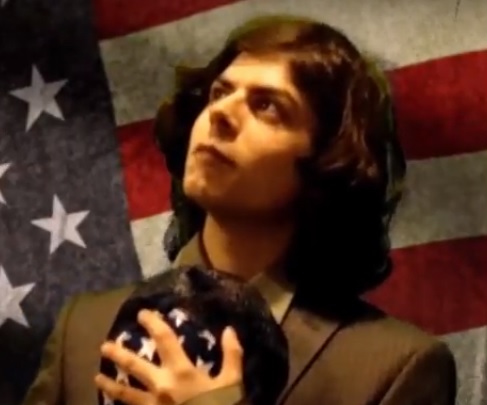 Joshua Sanchez
Joshua Sanchez is the former Editor in Chief and News Editor of SAC.Media. He was previously the managing editor of LAHS' student newspaper,
The Conqueror
. A portfolio of his reporting work can be found at
jdjoshsan.wordpress.com.