Mexican Grito Resonates Through Los Angeles
Downtown Los Angeles streets were flooded with early celebration of Mexican Independence Day
Large families with children running around waving Mexican flags in the air meet with visitors at the gate. Conversations in Spanish, the smell of cinnamon from churros being sold on the sidewalk and Mexican traditional folklore music greet others as the gates open.
Latinos of all ages gathered in front of city hall and Grand Park in Downtown Los Angeles on Sept. 15 to celebrate El Grito, also known as the Cry of Dolores, the celebration that is held before Mexican Independence Day each year.
El Grito celebrates Mexican Independence from Spain in 1810 and commemorates the moment Father Miguel Hidalgo y Costilla rang the bell of his church and gave the call to arms that triggered the Mexican War of Independence.
Today, the tradition continues to live on and is celebrated in Mexico and Latino communities around the country. Besides Mexico City, Los Angeles is home to the second largest population of Mexicans.
This year's event marked the 80th El Grito celebration in LA, and it was organized and sponsored by council member Nury Martinez, who is a proud second-generation American with family from Zacatecas, Mexico.
Martinez is also the first Latina to serve as council president pro tem, and she currently represents council district 6, in the Northeast San Fernando Valley.
Along with other organizers, Martinez helped the free event host over 10,000 attendees and a wide variety of foods available from local food truck vendors.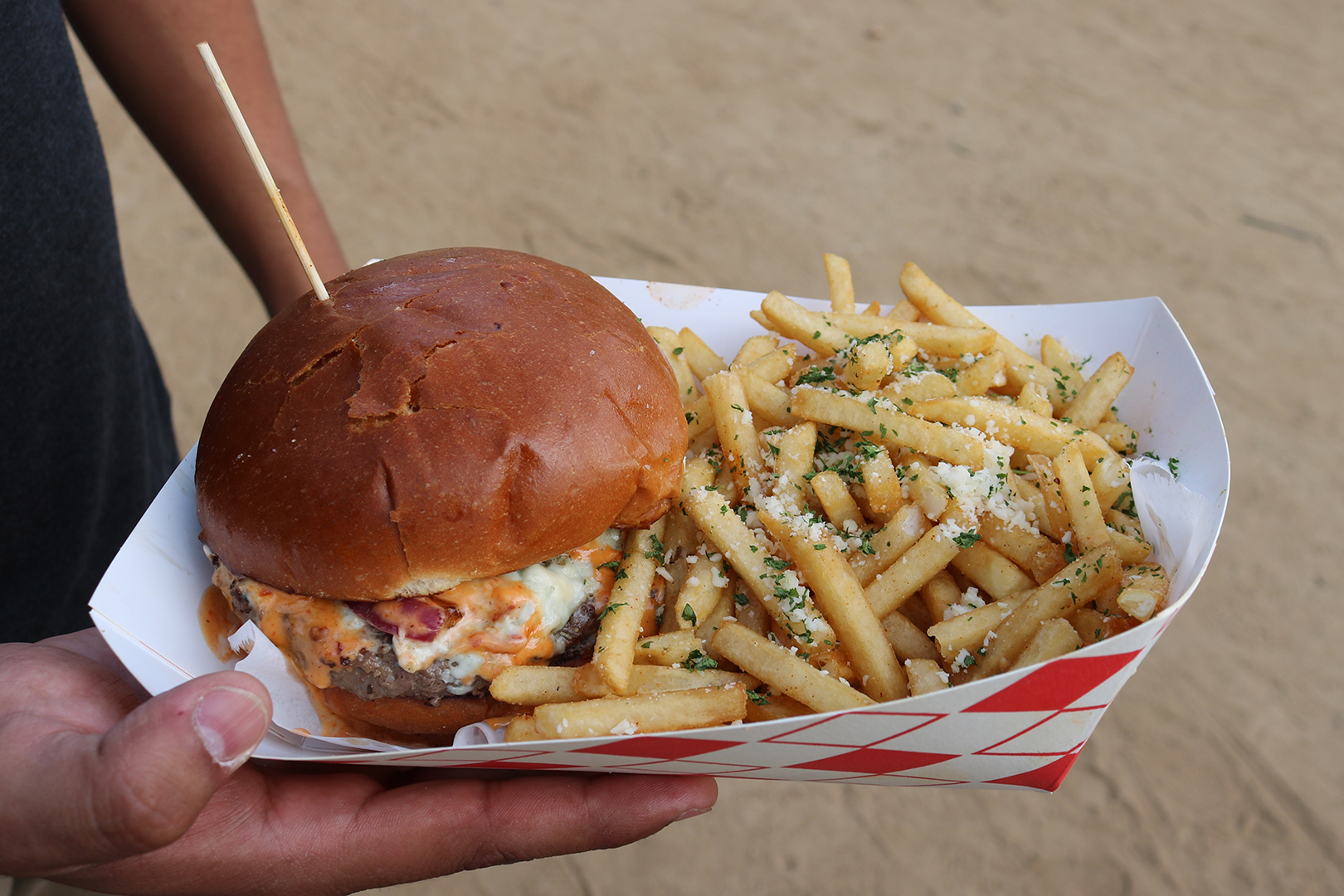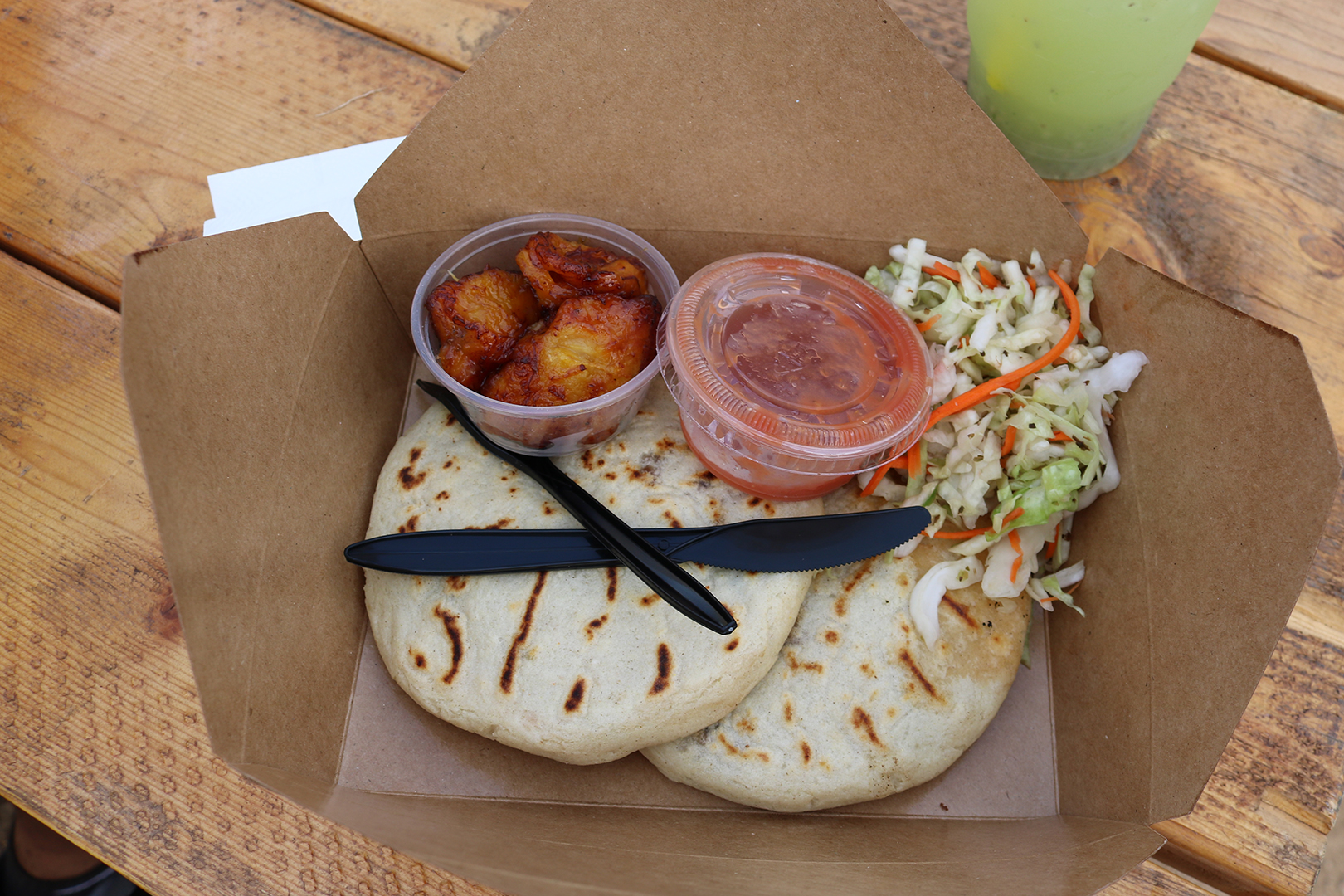 The event was not limited to food. There was also a women's market and numerous musical acts including the headliner and Grammy-award winning band Los Tigres Del Norte.
This year, Mujeres Market, a market with an array of talented women of color, queer and trans artists of color, artisans and crafters collaborated with this event for the first time.
"My friend sent me a flyer, and I saw Los Tigres Del Norte were playing so that's what drew me in, and I was pretty excited they were going to have the Mujeres Market here," northeast Los Angeles resident Jennifer Rodriguez said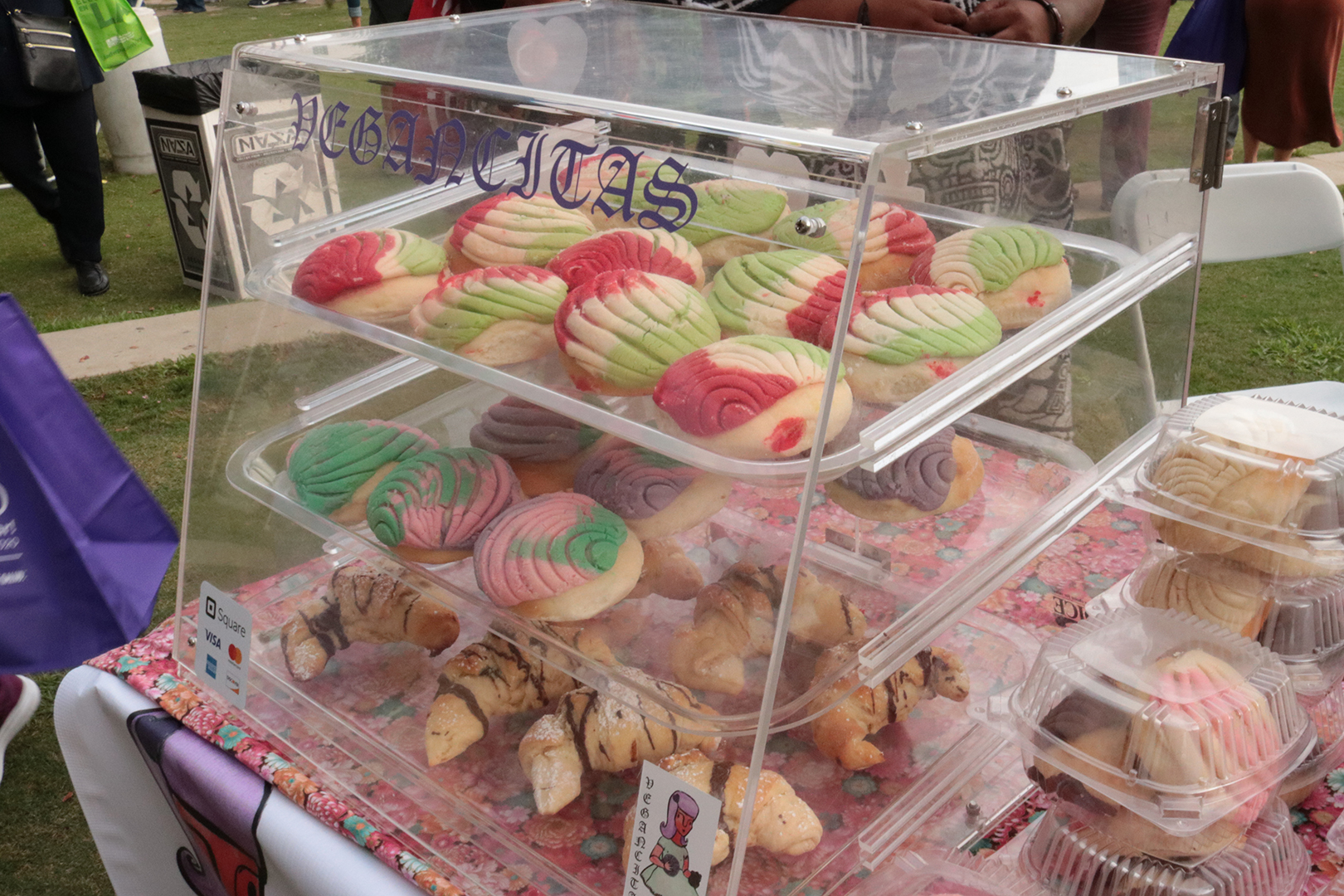 Others, like Muy Cute owner Danny Ramirez, traveled all the way from Seattle to participate as a vendor in the event.
"This is my second event in LA, I definitely want to do more events in this area. I'm a Cali girl at heart, I love California," Ramirez said.
Ramirez's brand is inspired by the Spanglish language, pop culture, food, Latinx empowerment and femme representation. The LGBTQ-owned shop was uniquely decorated with bold hot pink colors, a fuzzy faux fur table runner, glitter, and a pink heart light box displaying his shop name.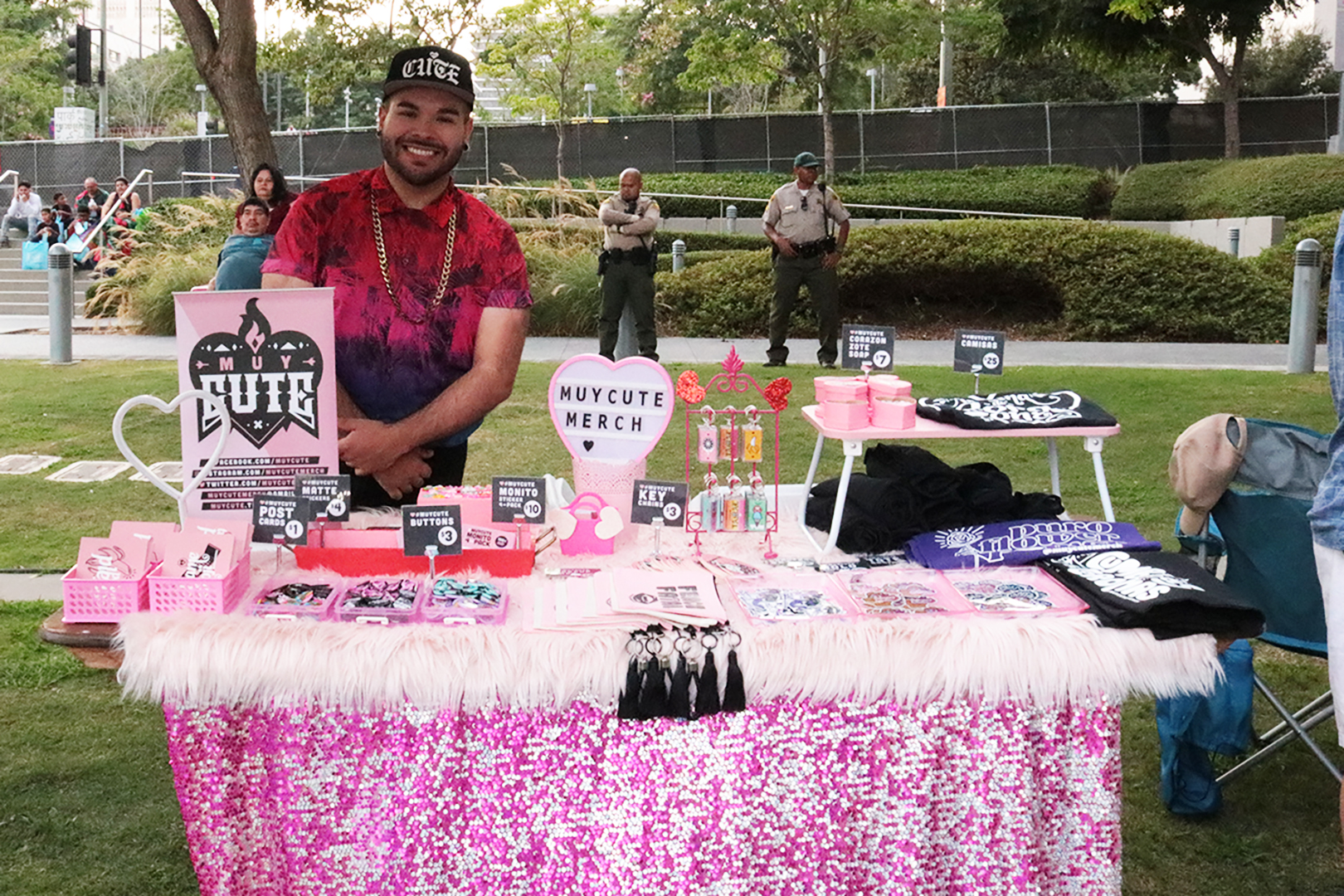 Aside from the food and markets, music filled the air as attendees gathered with their families on a hill overlooking large piñata letters that spelled out "Grito."
As the evening progressed, community members gathered, danced and sang along to their favorite songs, while enjoying fresh fruit, Mexican pan dulce, tacos and agua fresca among other treats.
At sunset, the lights on the ferris wheel illuminated the night sky while the music and celebrations continued.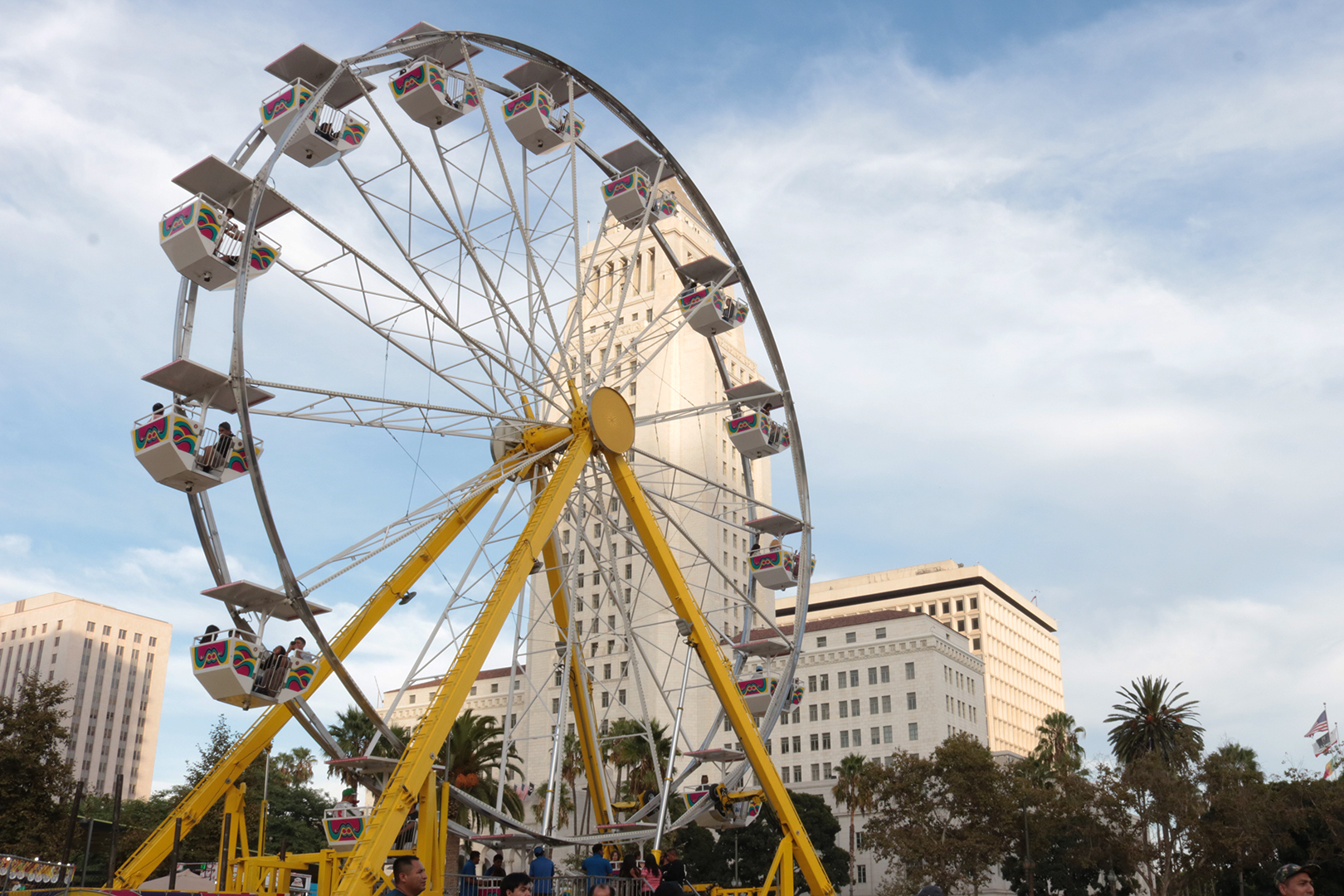 Well into the night, attendees continued to show up to the event carrying large flags on their backs, many proudly displaying their country's colors in their outfits.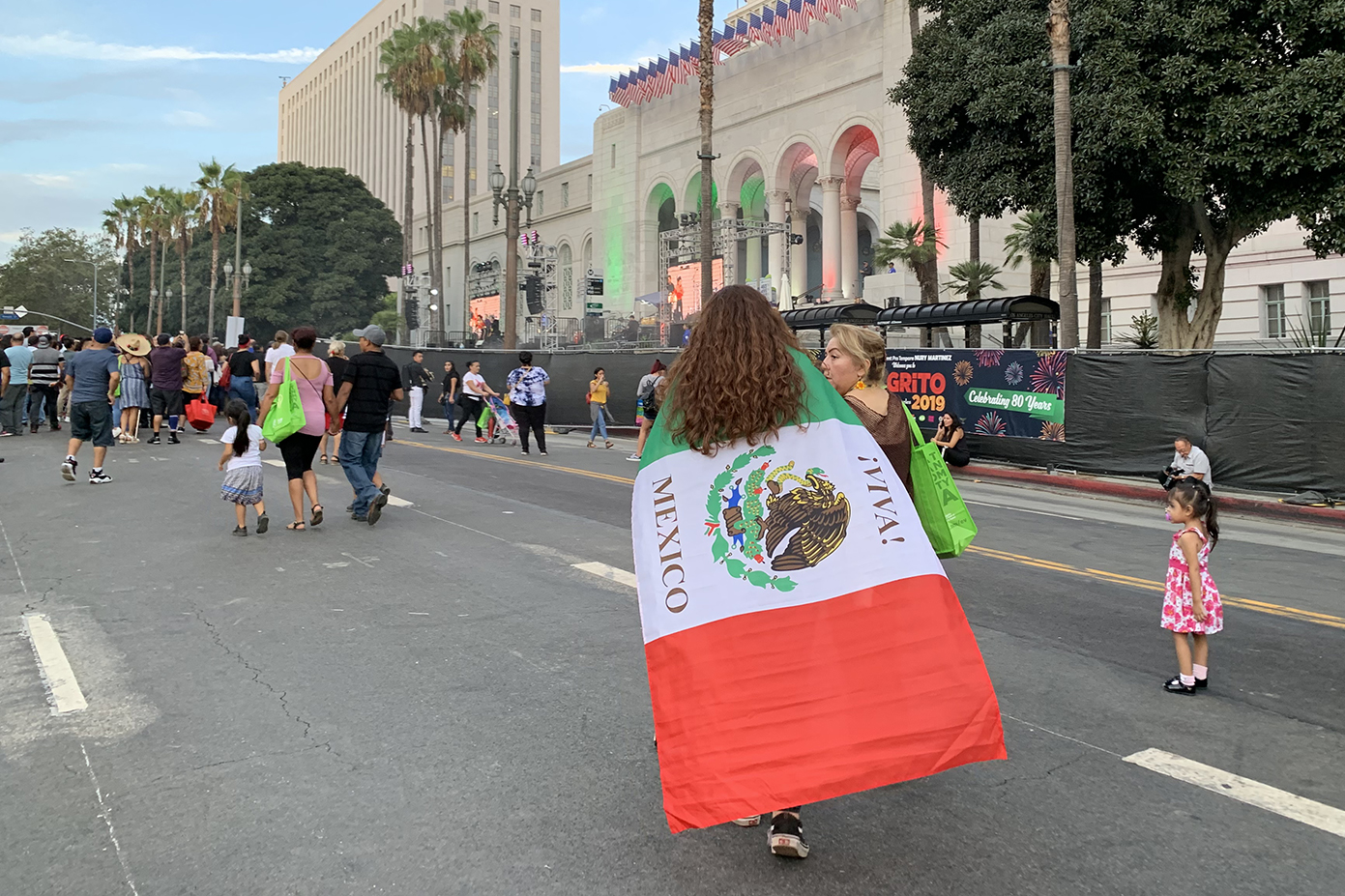 Leave a Comment