Fifteen people line the corner marching back and forth, yelling and shouting, "No justice, no peace, no racist police!"
Community activists involved in 'Police Oversight Starts Today' carried signs and chanted actively as passing cars honked in support at the corner of Garey Avenue and Mission Avenue on Sept. 16.
POST founding member Benjamin Wood carried a megaphone while leading passionate chants before POST members would voice their concerns and demands for police oversight during the Pomona city council meeting.
This night marked the four-year-anniversary of the beating and violent arrest of unarmed 16-year-old Christian Aguilar at the Los Angeles County Fair. The two Pomona Police Department officers that arrested and beat Aguilar were found not guilty and dismissed of all charges made against them.
"His family is still seeking answers and still wants to be able to understand how the city is directly responding to this," POST member Miranda Sheffield said.
During public comment, many POST members took the opportunity to explain the problem with the current law enforcement reforms.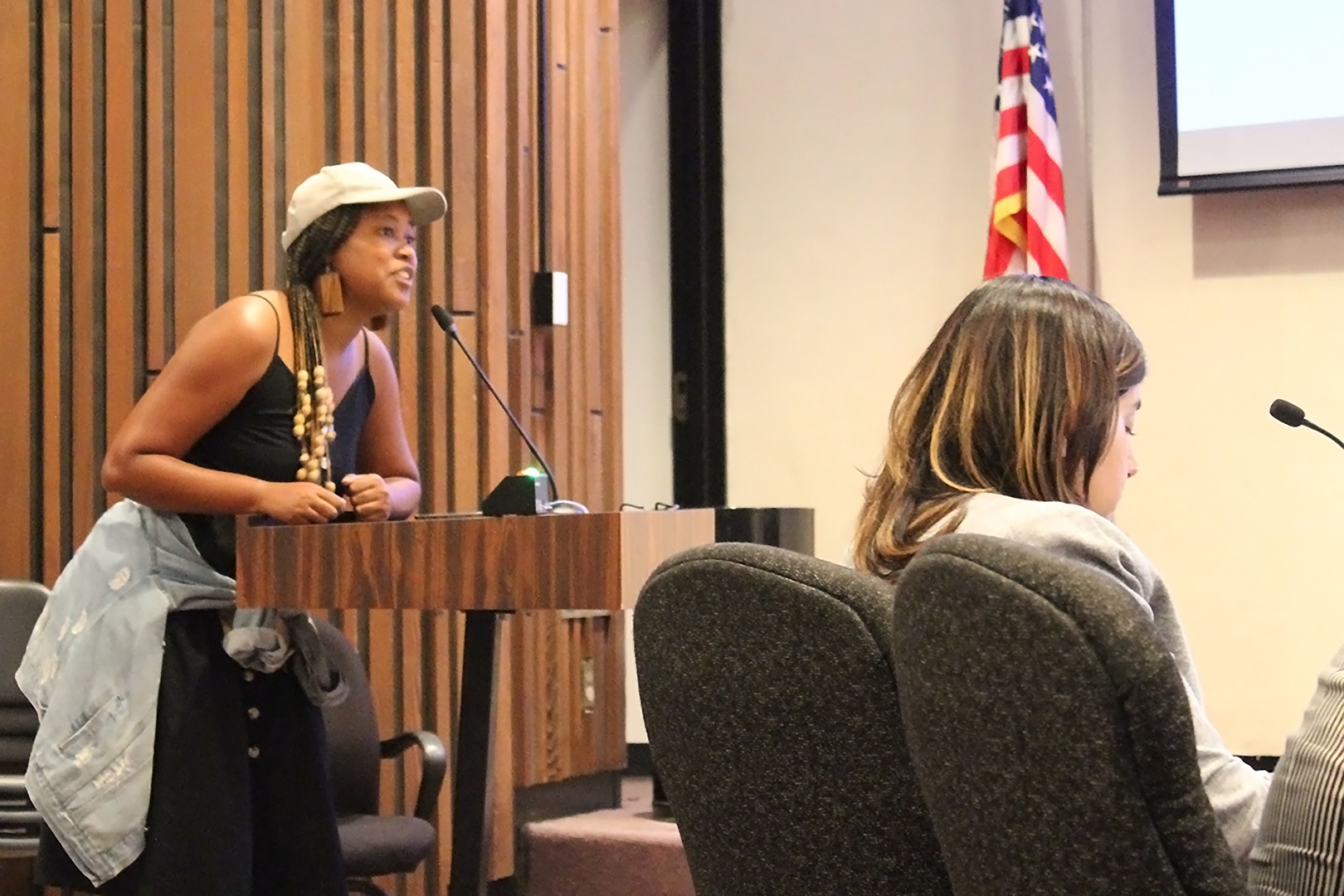 Erin Runions passionately spoke in favor of POST during public comment. The sound of her voice trembled with anguish and desperation, as she urgently expressed the importance of police oversight.
"Police brutality, police abuse, raping of people, abusing people, beating them up, that cannot happen in this city," Runions said. "If you allow it to happen, you are not standing up to your desire for the well being of all your constituents."
Finger snapping was heard throughout the room as a way of showing agreement and support after Runion's speech.
POST members plan to have another protest in Pomona on Oct. 2.
A new pride center is coming to the city, as announced by Frank Guzman during public comment.
"We are here to engage the LGBTQ+ community, which means everyone under the rainbow," Guzman said about the nonprofit organization.
Pomona Pride Center will have their grand opening on Saturday, Oct. 5. The event will be from 5 p.m. to 9 p.m. at 242 East Alvarado St. in Pomona.
Guzman also announced they are in collaboration with the Pomona Fairplex to bring Pomona's first Pride Fest in 2020.
The director and founder of the Self-Care Lab Boxing Club, Nina Watson, introduced herself and her business to the audience. Watson created the boxing club in order to target anxiety, depression and suicidal behavior in professional athletes and youth.
"It's my job to really hone in and bring mental awareness to the black and brown community here in Pomona," Watson said. "I grew up in this city, this city is personal to me."