Over 200 faculty members filled the chambers of Mt. SAC's Board of Trustees on March 13 to make the meeting standing room only, with the exception of a group of people seated on the ground in front of the board's desks.
When each of the 15 faculty members who submitted public comment cards spoke about what their health care benefits meant to them, they were followed by an uproar of applause and cheers from their colleagues.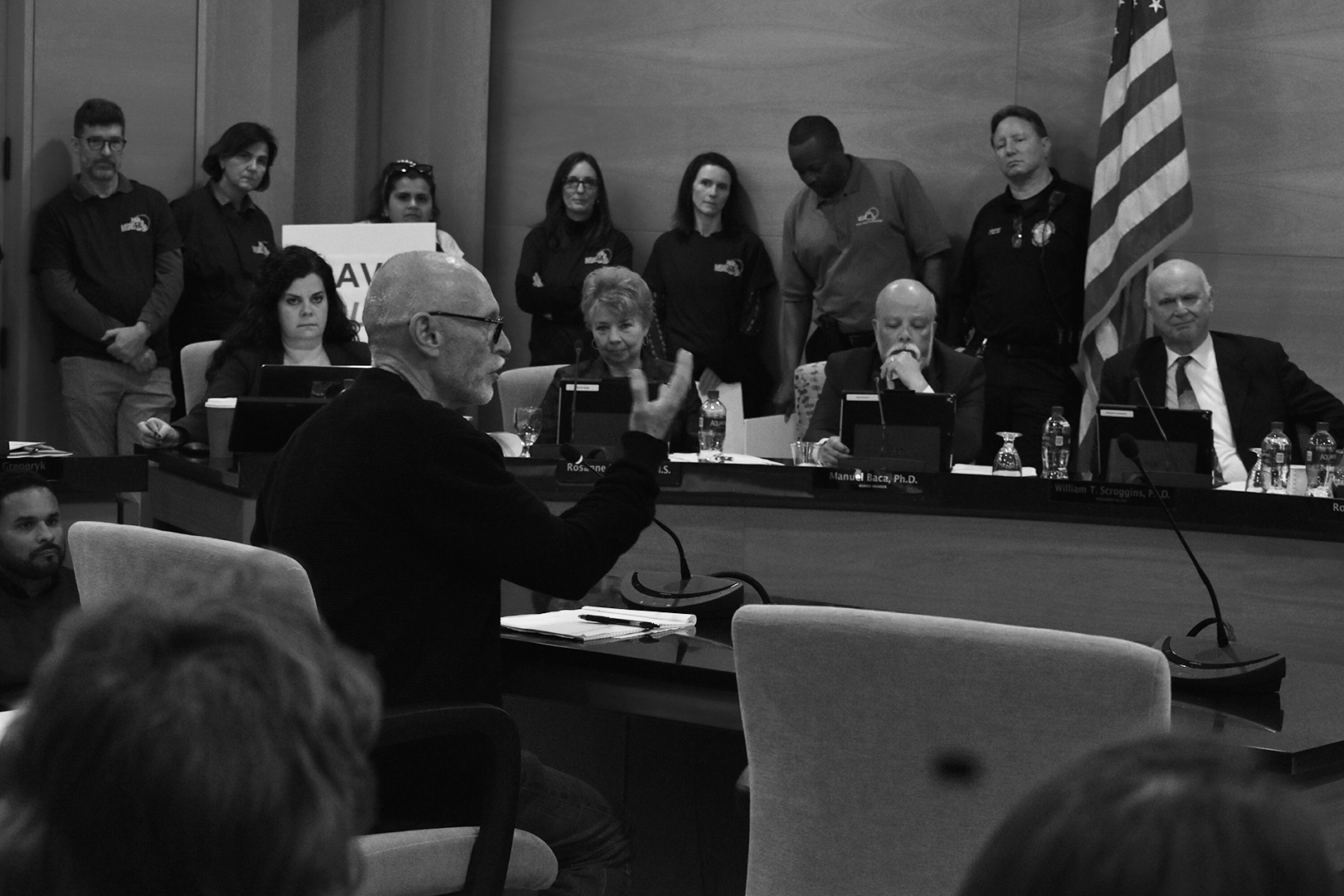 Emotions ran high as they discussed their healthcare needs, the difficulties they have had acquiring good healthcare and the repercussions of not having their treatments covered adequately under another plan.
Representatives from more than 10 departments on campus were in attendance and those that did not speak wore a Faculty Association T-shirt or carried a sign. Signs varied from "Standing Together to Keep Our Insurance," "Benefits Threatened = Low Moral" to "Teachers need a raise, not SISC" among others.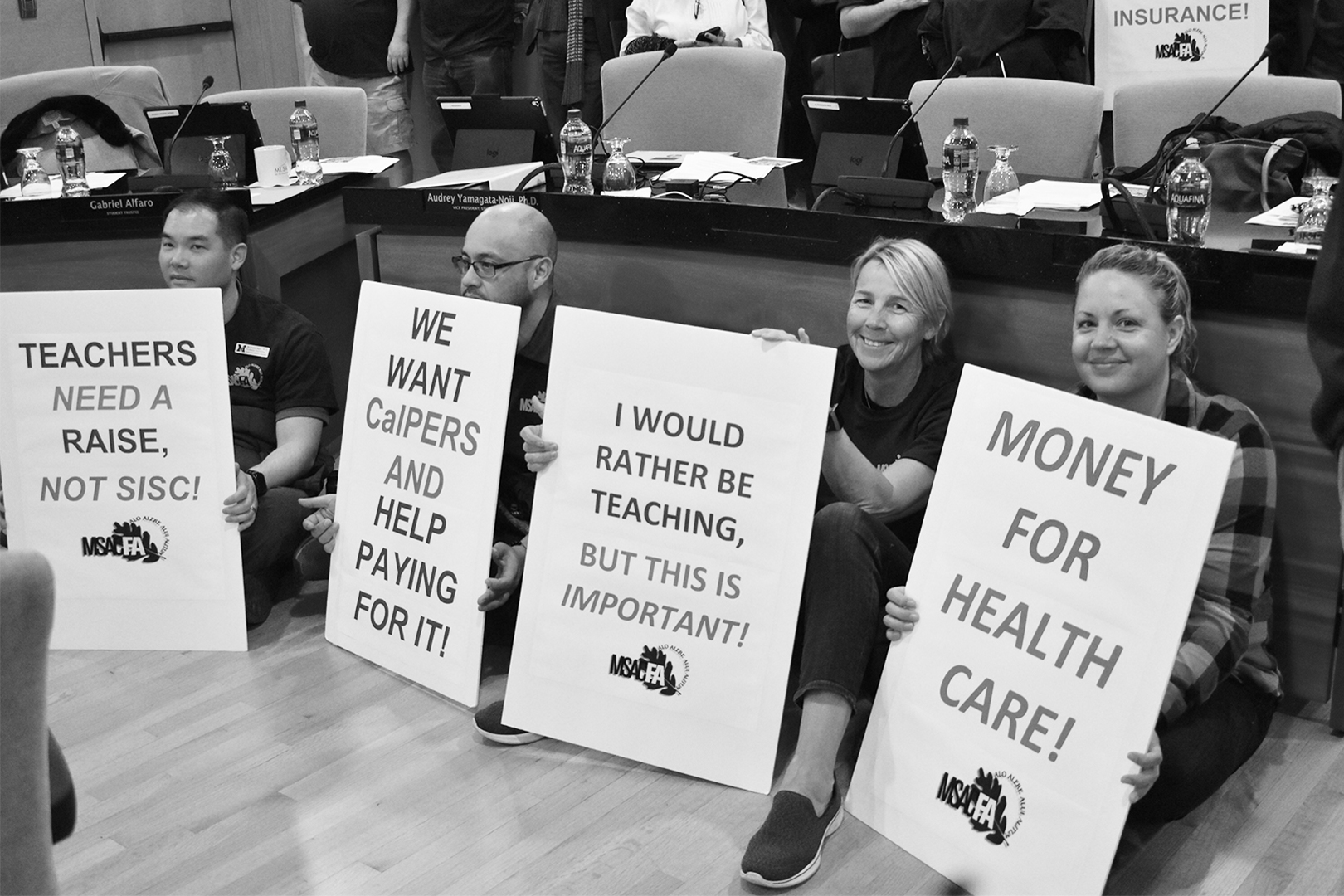 Anxious for the meeting, some in attendance began to chant "our health, our choice" for almost a minute and "si se puede" for around 30 seconds. This was followed by a quick "stop hiding" chant that ended as soon as it started.
Following a lengthy recognition of newly appointed, promoted and retired employees, the public comment began.
"Faculty feel that they are being treated differently than other campus groups, because we are not willing to change from CalPERS without a thorough investigation to what that might mean for us, what we might lose or win in the future," vice president and lead negotiator for the Mt. SAC Faculty Association Joan Sholars said.
"Faculty are not convinced that CalPERS is that bad. You cannot become a premier community college if you do not value your faculty and your other employees. We want to be treated fairly. The faculty will not let this issue die down."
While Sholars established that faculty were not convinced that CalPERS was bad, other faculty members praised the health care provider.
Biology instructor Cindy Shannon said she believes CalPERS has been fantastic because it has allowed her to be here for her eight-year-old daughter and that Mt. SAC has promised her lifetime health care for her and her spouse.
She said that after teaching with the college for the last 28 years, she has upheld her commitment to the college, and asked the board to uphold the commitments made to her.
"We want CalPERS. We would like to be valued in our opinion and in our own desires to have our insurance coverage for ourselves and our kids," Shannon added.
Her thoughts were echoed by another faculty member who is fighting chronic diseases.
"I will probably be here another seven years. I have astroglioma, google it, it's not curable. So, I won't be around much longer," STEM faculty mentor, Elizabeta "Beta" Meyer said at the meeting.
She added that she would much rather be teaching than attending meetings and raised concerns that especially with a divorce she will be left uncovered and struggling.
English professor Francisco Gomez was also worried about losing his benefits and could barely speak as he received a text with insurance information about his mother, who had lost her lifetime benefits in a district move.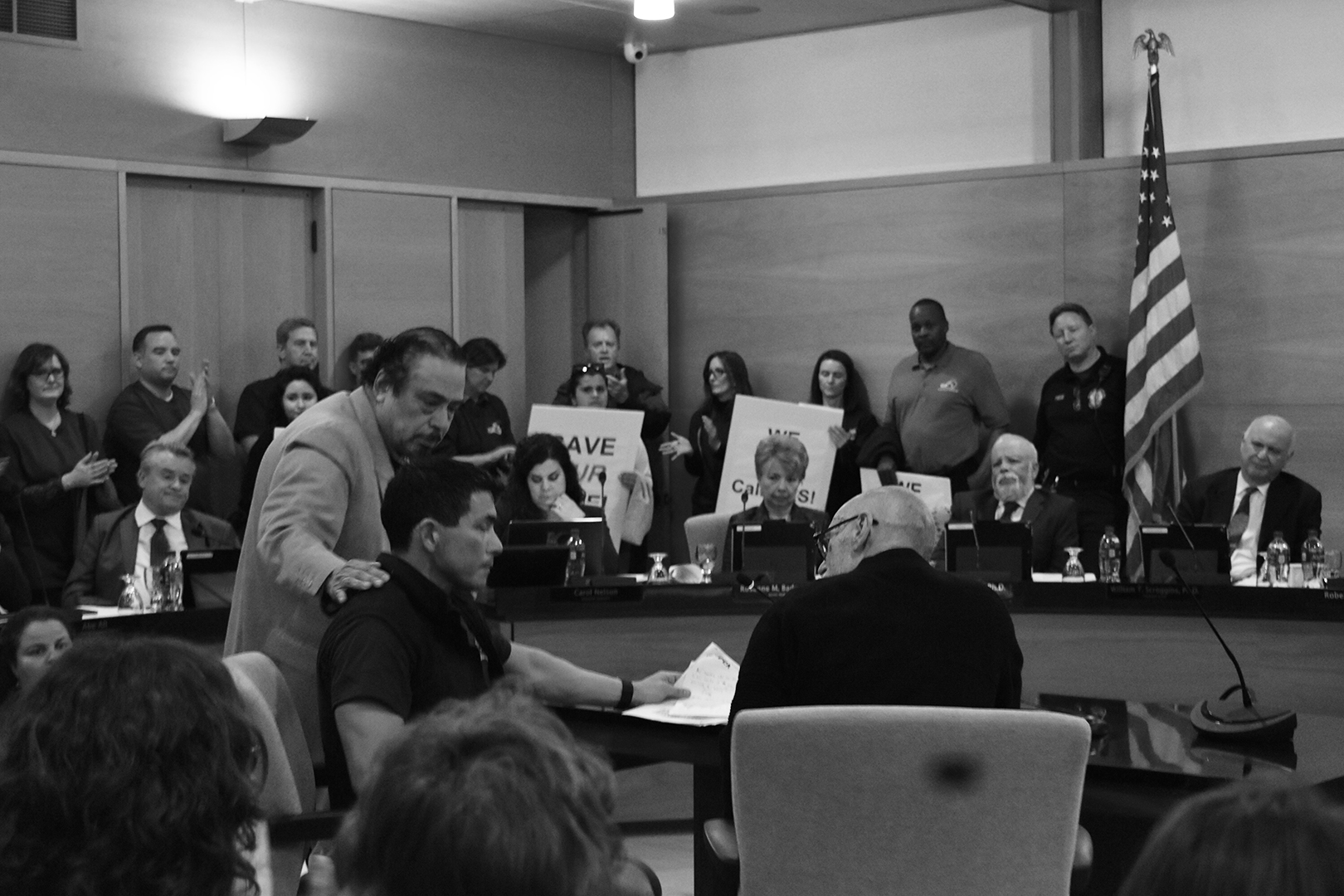 Colleagues gathered around him as he gripped the news before speaking, with Chisa Uyeki bringing him a water bottle, along with Sholars, Manuel Castillejos and Gary Enke going to comfort him as he covered his face with his hand and fought off tears.
Between his faculty association report and comments to the board, Eric Kaljumagi said that the faculty are accustomed to their current coverage and have concerns – with a lot of uncertainty regarding transferring to Self-Insured Schools of California.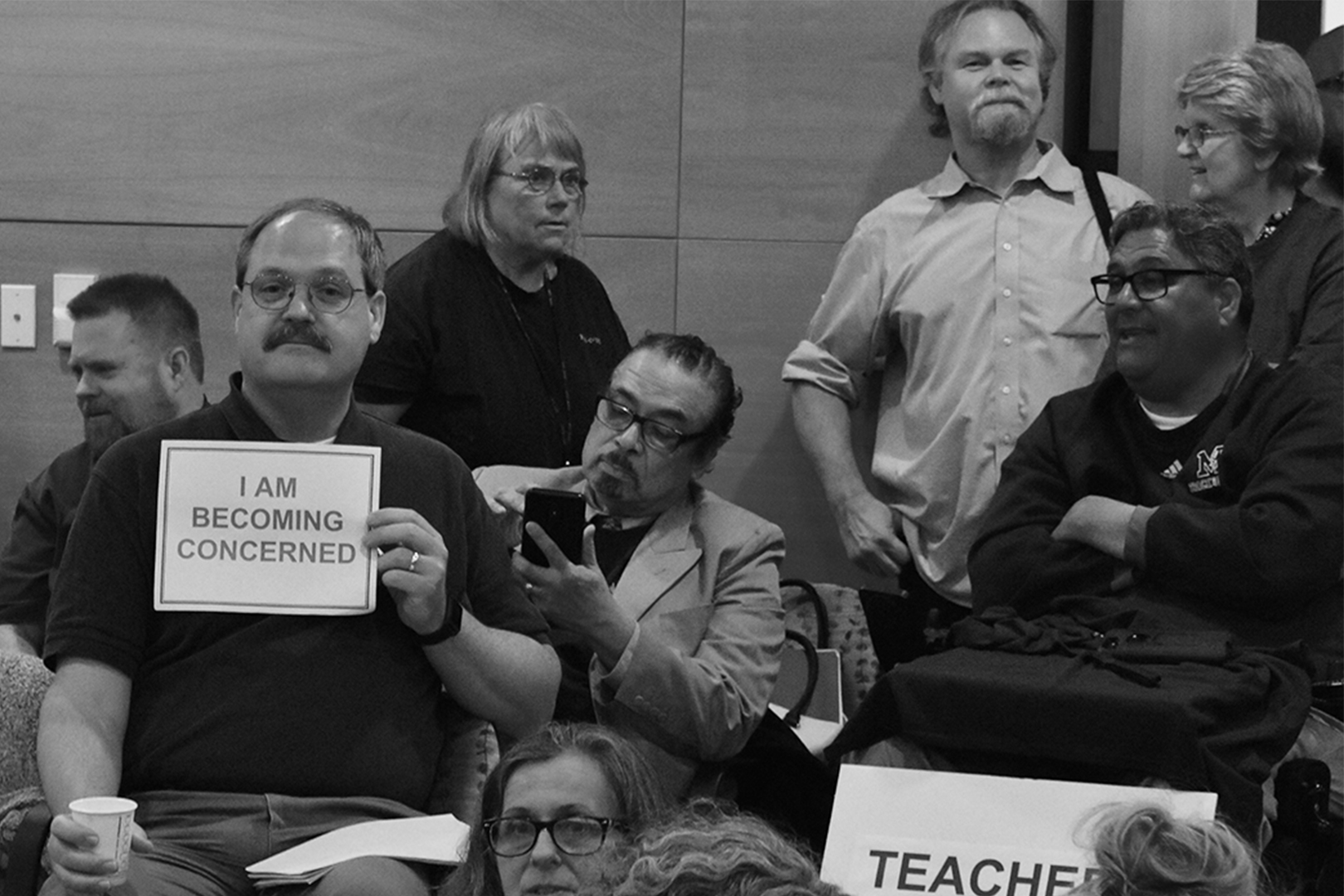 He added that the faculty described the situation eloquently and noted his personal situation, where a receipt of his medication said he saved $431.99, alongside the knowledge that some companies sell his medicine at prices up to $5,000.
This is not the first time faculty has voiced concerns regarding health care or their contract, and this is not the first time there was a meeting on the transfer from CalPERS to SISC.