Confusion Remains In Latest Mt. SAC Drill
Where to go and what to do is a concern for more than just students
In preparing for a potential future emergency like an active school shooting, Mt. SAC held another emergency drill on Oct. 10 to test the effectiveness of evacuating buildings on campus.
This drill followed a previous drill from April 11 but there were still similar concerns and issues with both drills.
Unlike past drills, this drill's execution had some technical issues on who received alerts and phone calls, and several had concerns about what the text alerts said.
Several teachers were unaware that it was happening, and several rooms in building 26D had a delayed evacuation, likely due to what the text message alert said.
Jason McFaul, a professor in the English department, was outside grading papers in the fresh air of building 26D's third floor when he found out the evacuation was taking place. McFaul said that the text message he received did not have good instructions and that he originally missed it because of the errors on it.
Communication professor Roger Willis also felt the staging/waiting area of the drill was not planned out well either.
"It's a centralized area where we could just all be mowed down. This is ridiculous. This is the worst possible way to do a drill," Willis said. "Look, we're easy targets. There's hundreds of people out here who are just easy targets. This is how people die."
Willis further said text message alerts would not work in a real situation.
"Let's be real about what we should be safe from in a modern day and age," Willis added. "If a building's on fire, I don't need a text message to tell me to get out of a burning building."
Still, several students did not take the drill seriously. Evacuation managers even said there were some students that decided using the restroom or filling up their water bottle was more important than evacuating. They also added that in a real emergency situation, those students would either be dead, or it would be unsafe for the evacuation team to continue to focus their energy on them.
Students that received a text alert received the following text alert: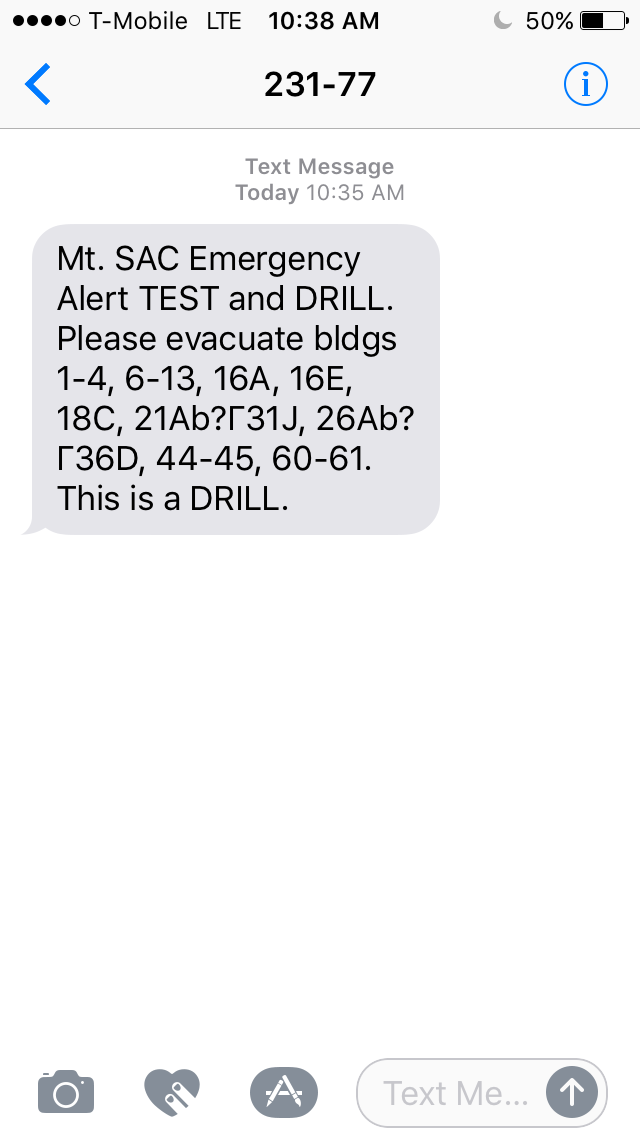 One of the Evacuation Building Managers even received an error-filled text alert: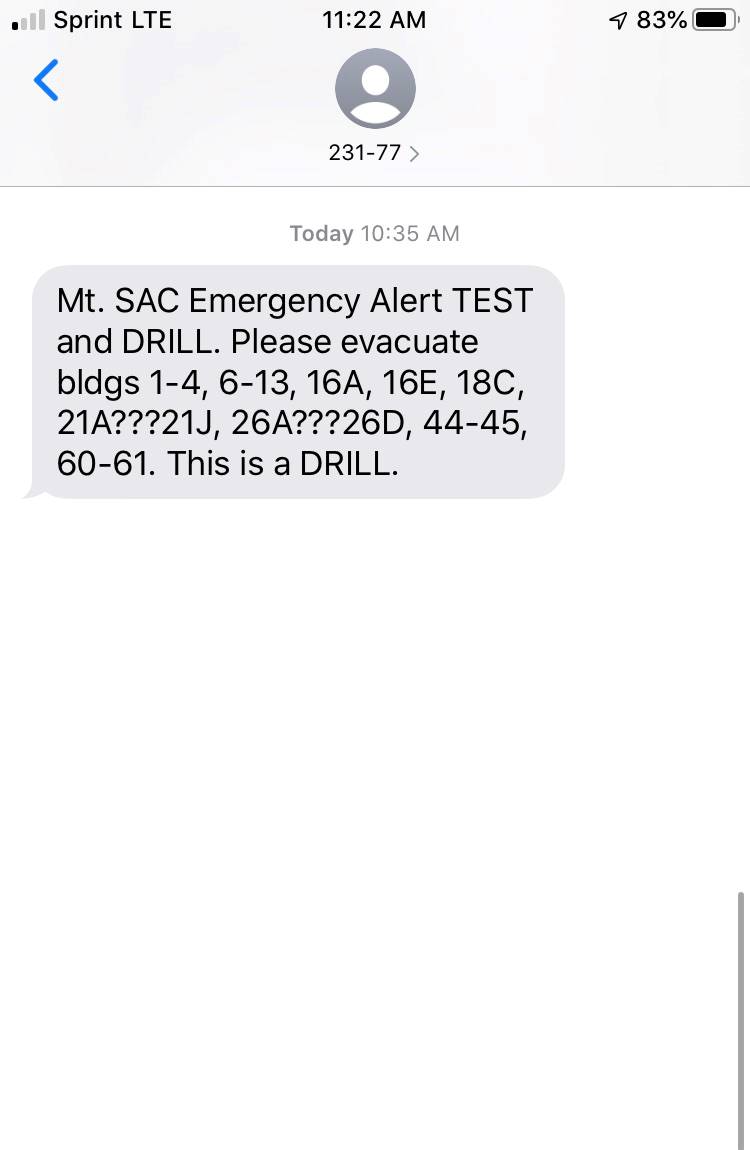 Both of these error-filled text messages are not what was intended to go out. The official text message alert should have been: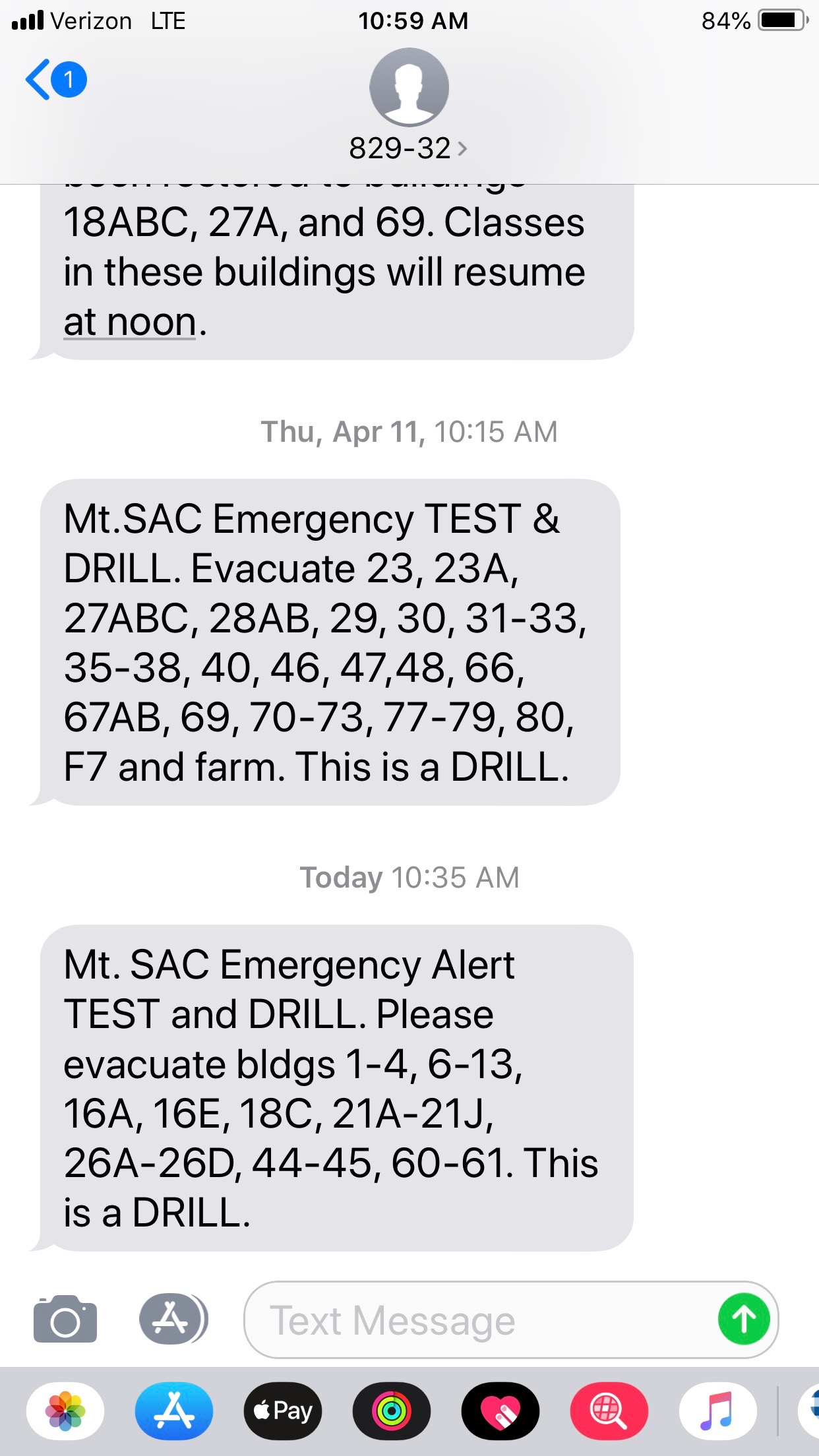 Some students, like 18-year-old business economics major Bryson Manalang, were told by their teacher in building 26D that the drill was happening. In other classes, students told the teacher that the drill was beginning. Manalang said he was signed up for email alerts but that he received nothing at the time of the drill. He indicated that this might have been because of poor reception and a "horrible connection" on campus that sometimes lags.
Other students received the alert and thought nothing of it.
Winnie Shih was working on homework after their classes when they were evacuated from the honors computer lab in building 26A. She indicated that her service was also poor and that she received a message but ignored it. Shih said she felt the alert was "not my business" and continued to type until her computer screen flashed the evacuation message. During the drill, she indicated that she was more worried about her work potentially not saving because she was unable to save her work before the message displayed. She said she was working on a program like Microsoft Word that does not automatically save work and was eager to get back to the classroom once she saw others return.
This drill did not have an audible "All Clear" yelled out, and in one area, students returned to their classrooms before their building had fully evacuated.
Director of Safety and Risk Management Duetta Langevin then held a meeting after the drill to go over issues and concerns with its execution. This meeting included all of the individuals with orange vests that led the evacuation and all present Mt. SAC's Police and Campus Safety officers. Specific concerns addressed at this meeting included a request for lights to help the deaf and hard of hearing evacuate and a request that future radio communication are more coordinated so that building names are heard and repeated back.
Other issues are still being addressed, and this article will be updated as new information is made available.
Leave a Comment
About the Writers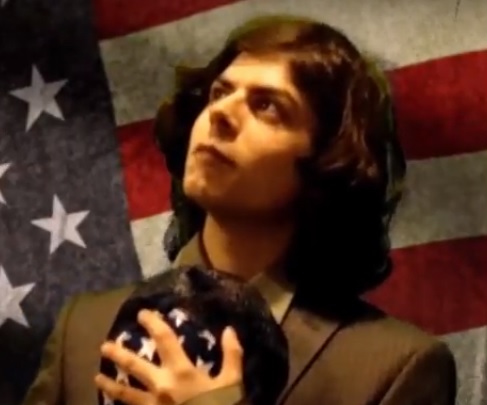 Joshua Sanchez
Joshua Sanchez is the former Editor in Chief and News Editor of SAC.Media. He was previously the managing editor of LAHS' student newspaper,
The Conqueror
. A portfolio of his reporting work can be found at
jdjoshsan.wordpress.com.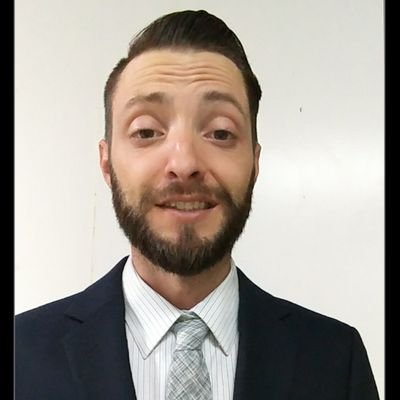 Travis Jepeway, Author
Travis Jepeway is a sports columnist and senior staff writer for SAC.Media. He is a student at Mt. San Antonio College studying journalism.