Oktoberfest-tivities Come to the Fairplex
Beer. Brats. Music…. Repeat
Every Friday and Saturday night over the next few weeks—the Pomona Fairplex, home of the L.A. Country Fair—turns into a German extravaganza as Oktoberfest rolls into town. Visitors can expect Bavarian music, bratwurst, live tribute bands and don't forget the hordes of beer!
Some wonder how the Bavarian folk festival still continues to be a yearly tradition. One word: beer. Let's be honest, many of the people attending Oktoberfest go there to drink and hang out with friends. The costumes are fun—the food is okay—and one can only take so much Oom Pa Pa music before resorting to another pint. But the vibes are just perfect enough that you can't help but to eat, drink and be merry.
So in honor of the 209th annual tradition, here's a toast to Oktoberfest; and for those under 21, sorry, this isn't your year, but you have something to look forward.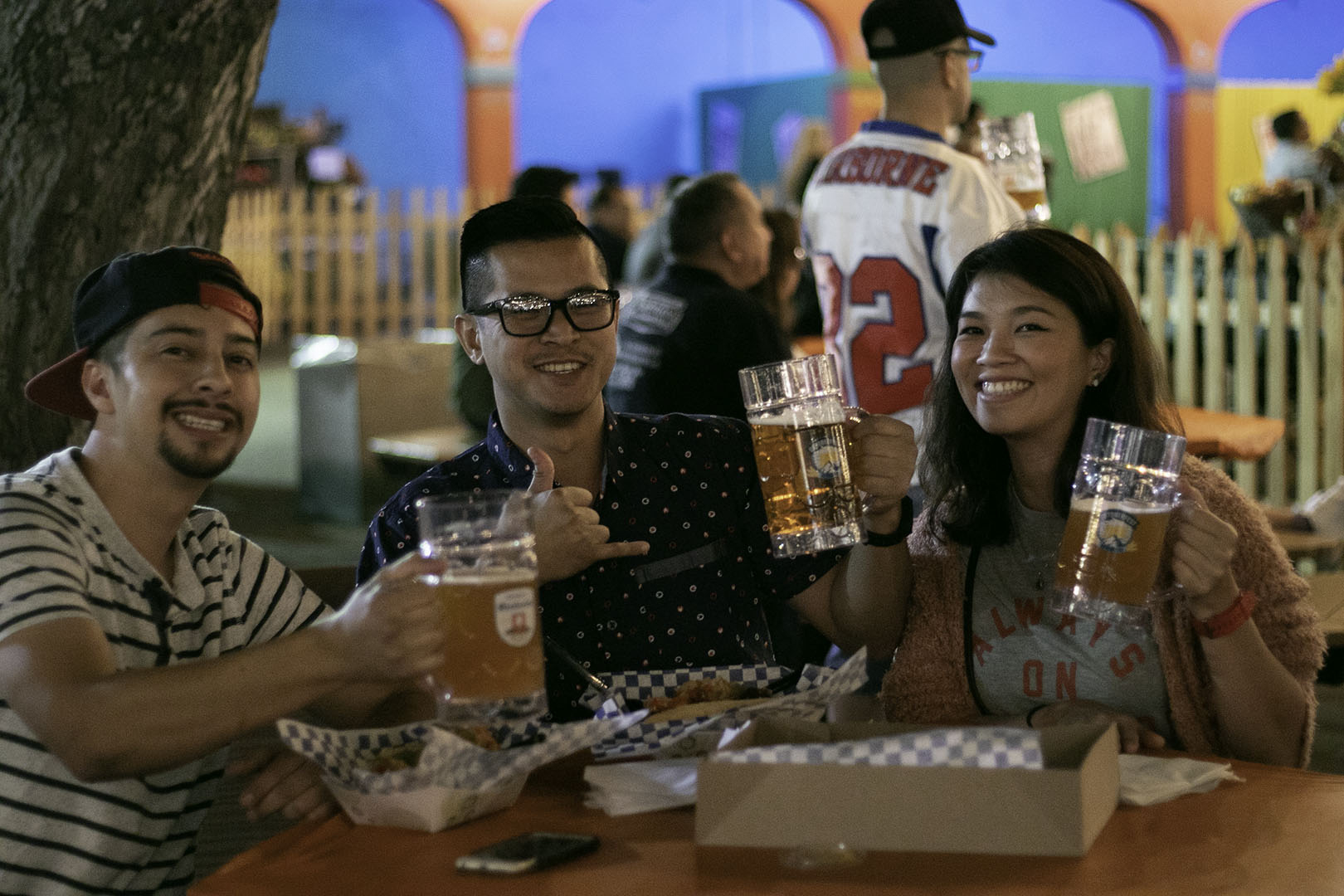 Cheers!
Costumes are definitely optional—don't worry, most people are dressed casually. But when you see someone bold enough to wear lederhosen (pronounced lee-der-ho-zen) or dirndl (pronounced dern-DULL), it makes the experience even more engaging.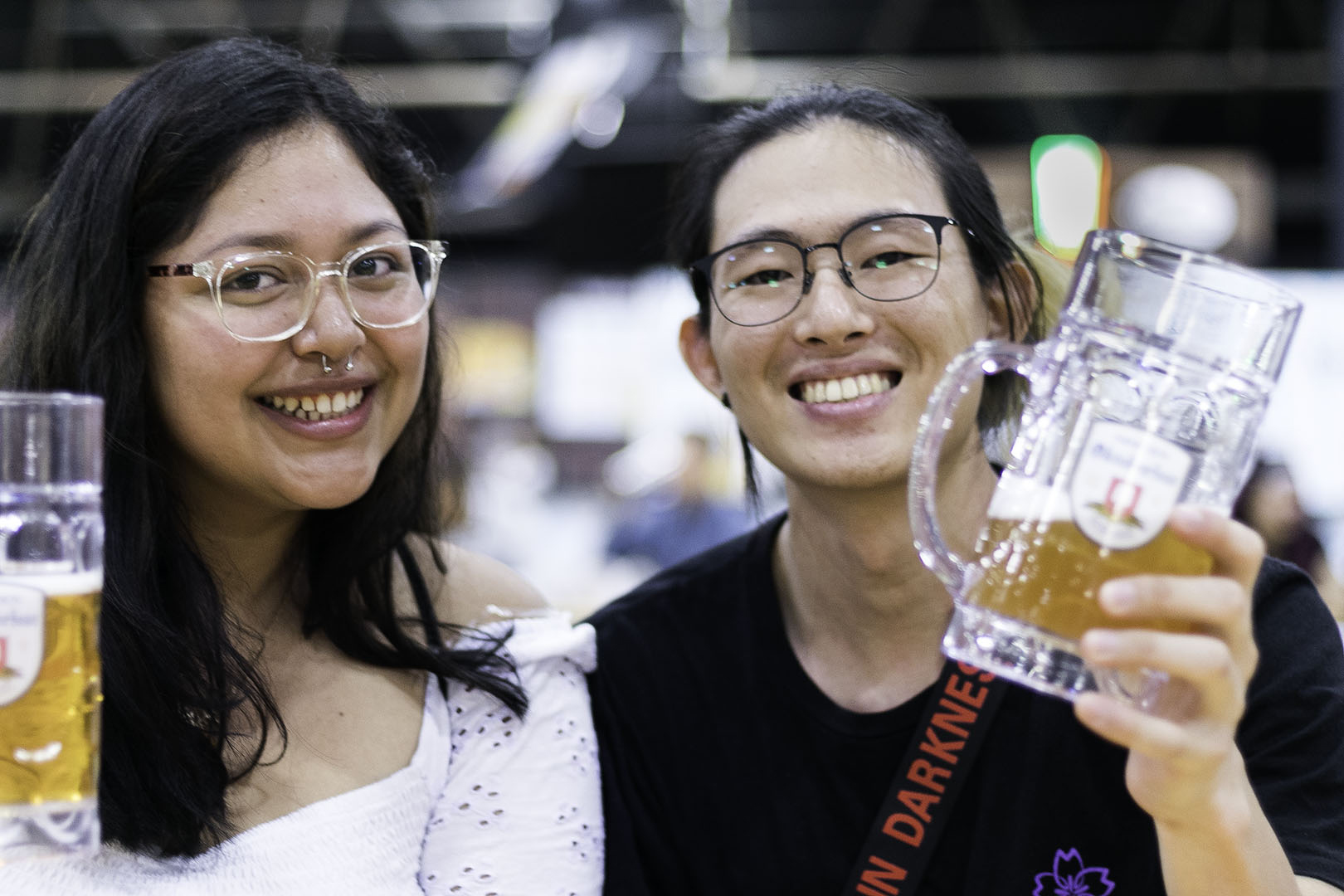 For Brea resident Hyun Seo, Oktoberfest serves as a right of passage, as he turned 21 this year and thought attending the festival would be fitting.
"I've always heard of it, but this is the first time where I'm legal, so I decided to come," Seo said.
Seo then reflected on his favorite parts of the festival.
"Jager shots, I guess…and the food," Seo said.
Well said, indeed.
Pro tip: Enjoy a glass of the Barvarian wheat beer Franziskaner Weissbier, which is served at all the Oktoberfests around the world.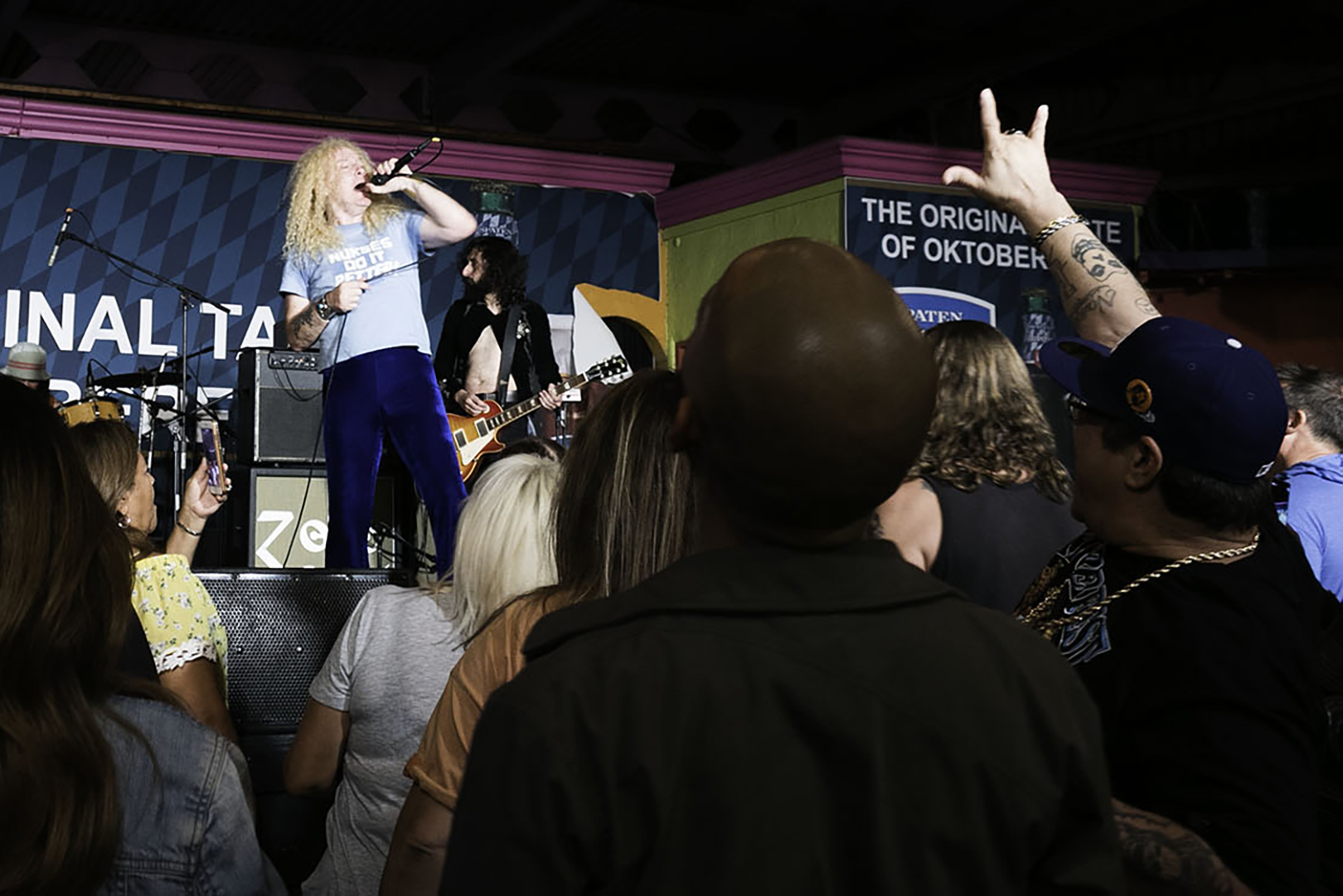 Tribute bands are pretty impressive. They spend all their time and energy trying to sound like the original band of inspiration, and the comparison is close, if not exact. Led Zepagain, a Led Zeppelin tribute band, has an authentic sound and makes for a fun night of classic rock anthems.
Other tribute bands included on the Oktoberfest roster are DSB, a tribute to Journey, and in honor of the legendary Queen comes tribute band, Queen Nation.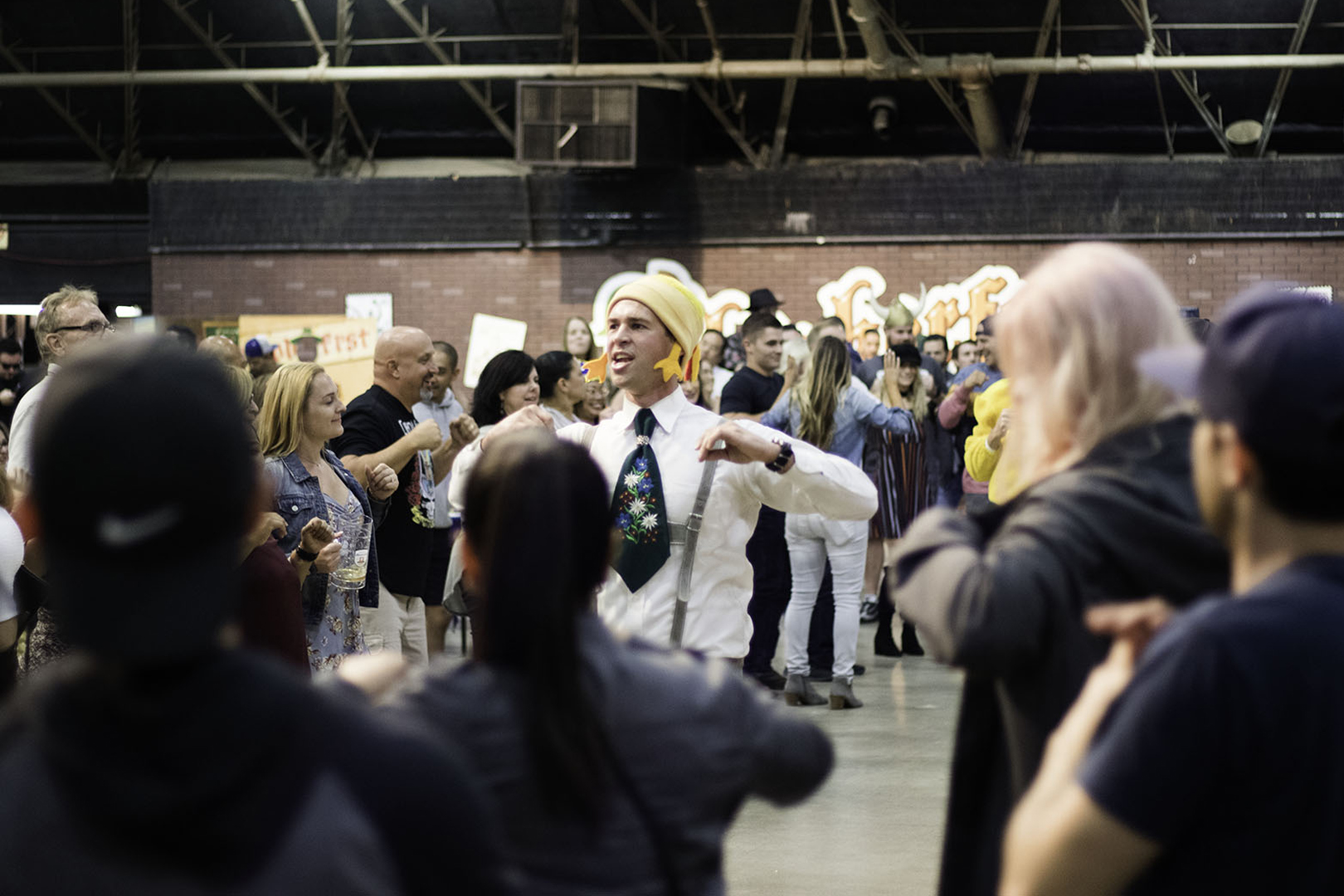 Don't be surprised that if after a few beers and enough polka music, you'll have enough gumption to get up and do the chicken dance. What's better than flapping your wings, wiggling your tail, clapping your hands while moving around in a large circle of inebriated strangers?
Polka in the Inland Empire? Yep. You can't make this stuff up. If you ever wanted to see a polka mosh pit, the below video will satisfy your curiosity. All the chicken dancers looked to be having a good time, and it was fun to watch, even when the floors got slippery from all the spilled beer.
The next days for Oktoberfest are Friday, Oct. 18 and Saturday, Oct. 19. For more information, visit the Fairplex website.
Leave a Comment