Council Approves Raise Without Knowing Tax Vote's Outcome
Despite having several budget deficits, West Covina now funds a pay increase to public safety
To some residents, this is the path towards bankruptcy. To others, it was an underhanded process to pass a sales tax without the entire council officially stating whether they were in favor or against the measure. To some on the council, the Oct. 15 meeting's agenda item indirectly brought the tax before council giving them their final opportunity to state a position on the tax.
City manager David Carmany called the meeting a historic evening for the city, and Mayor Lloyd Johnson called the decision a way to thank officers for their service and one that the city should take.
"Do I feel that sometimes we make decisions that we should stand back and take a look at? Yes we do," Johnson said. "This is one that I'm going to take a leap of faith. I am going to support this tonight."
Resident Jim Grivich said that the real impact of this decision will not be felt this year and that it is an impact the city cannot absorb.
"So you're basically $6 million short next year, and I'm saying all of this if the tax increase doesn't pass," Grivich said. "The bottom line of all of this is I'm asking you not to act today, and be fiscally responsible, and wait until you find out whether you have the money to pay for it."
No matter how individuals look at it, the West Covina Police Officers Association negotiated a memorandum of understanding that would get themselves a 12 percent increase in salary, which hits the budget at $601,581 for the period of Jan. 1, 2020 to June 30, 2020. This agreement is also the first agreement since December 2016, when the association first went out of contract, and it also has plans to set the POA's compensation at third in the survey conducted of surrounding cities. This would bring the increase to 15.3 percent or $1.6 million, with the additional 3.3 percent changing based upon the survey of comparable cities.
The city council voted 4-1 to approve this increase without cash in hand from the upcoming public safety tax measure that was last known to be in the signatures and signature validation phases.
Council member Jessica Shewmaker, who was the lone vote opposed to the increase, cited many resident concerns with the figures and numbers while agreeing that the police officers deserve a raise.
"We have PERS going up year after year—contributions we have to make. We have officers, firefighters working themselves to the bone for our city, so this raise is absolutely necessary," Shewmaker said. "What really hits me in the gut is I can't vote for it because I don't know our numbers, and ultimately I have a responsibility to all of you, but my ultimate responsibility is to the city. That's to make sure that when we give something we can afford it."
Shewmaker also updated her stance on the tax at this meeting because of this agenda item and explained again her previous quote about the tax initiative.
At the prior meeting, she had said she did not want to influence people who would decide to vote in support of the tax petition or not based on her name.
"This is a police officer association and West Covina Fire[fighters] Association initiative. That's why it is not before us," Shewmaker added. "It is not an issue for us at this time."
By having this raise on the agenda, many interpreted this as putting the tax before council, despite Johnson's motion at the last meeting to put the tax itself on the agenda failing to receive a second.
At this meeting, Shewmaker adjusted her stance due to the likelihood that the raise would be passed by the rest of council.
She said, "If this had been after the tax when we knew that we were actually getting revenue, this would be a no-brainer. I will be out helping to get this tax passed because I want to be able to fulfill the commitments that are being offered here if the council votes for it."
She then addressed the resident concerns about this only being about raises for the department officers and explained that in her talks with several officers, those officers want the department to recruit and retain more officers with this increase.
"They want West Covina Police Department to be back to what it was, the agency that people came to and stayed with, the agency that people were proud to work for, the agency that they love to go to work for in a community that loved them," Shewmaker said. "Not once was it we want more money. Ever. Period."
West Covina Police Chief Richard Bell also answered questions from Mayor Pro Tem Tony Wu about the current staffing of the police department.
"Back in 2008, we had 127 or 128 officers. Here in 2019 we authorized 99, but we're down to 78," Bell said. "That's a pretty significant blow to the police department."
Wu then asked how soon will the staffing increase, to which Bell said he could not guarantee anything. Bell added that it would make the city more attractive to potential recruits, and he had previously mentioned that several officers shop around for the best deal.
Still, several residents were frustrated with the process.
Resident Chris Miller left the meeting stating that police and fire pretty much run the town, and fellow resident Steve Bennett said that city staff lied to council and the public. Resident Jerri Potras also repeated after the meeting that the council "didn't do their job," which echoed Shewmaker's comments before the vote that the city should have done the work.
Despite this, Potras said she was not pleased with Shewmaker. Potras referred to Shewmaker's criticisms, which several in the audience including resident Angie Gillingham nodded along with, as more akin to platitudes from a politician.
During the meeting, Gillingham said, "The residents support the police and fire, that's not what this is about, if we can't afford to have this 12 percent increase at this time."
She added, "So we ask, the residents ask, you to think about this, really think about this and do not support this at this time until we're in a better situation that we can, as others have said, look at this as a reasonable contract that we can all agree and support as residents."
Gillingham and others would clap or nod their heads when other speakers and council members brought up criticisms of the raise, and shake their heads at other comments made about the raise.
Officers in attendance clapped loudly when public comments were made in favor of their raise and gave council a standing ovation for their decision. Several officers also offered to speak with several residents after the meeting and listened to several resident complaints regarding the the issue.
Regardless of where people stand on the issue, the raise was passed, and the tax is yet to be officially placed on the ballot.
Leave a Comment
About the Writer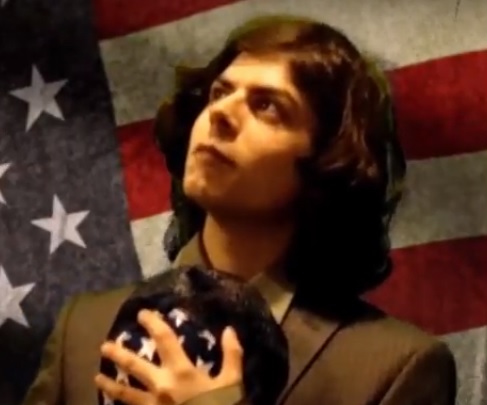 Joshua Sanchez
Joshua Sanchez is the former Editor in Chief and News Editor of SAC.Media. He was previously the managing editor of LAHS' student newspaper,
The Conqueror
. A portfolio of his reporting work can be found at
jdjoshsan.wordpress.com.