"The Time of Your Life" Captures A Glimpse of America
American theater classic brings tolerance, freedom and comedy to the Sophia B. Clarke Theater
William Saroyan's American masterpiece "The Time of Your Life" comes to the Sophia B. Clarke Theater, from Oct. 18-20, on behalf of the Mt. SAC theater department. The comedic play, directed by the world-renowned Dennis Cockrum, takes place over the course of a day in 1939, just before World War II.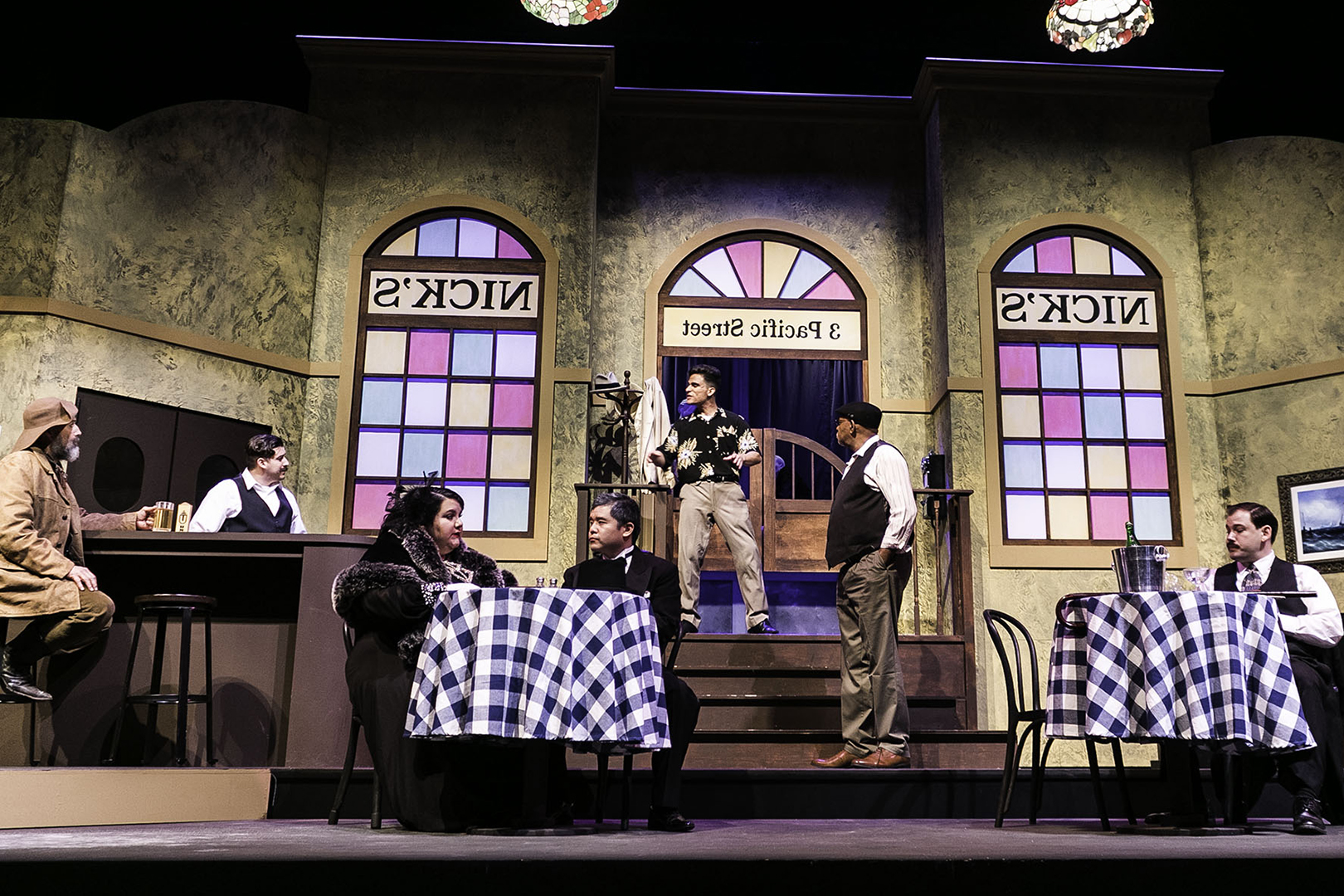 Throughout the day, a cast of eccentric characters rotates in and out of a waterfront dive bar in San Francisco called Nick's. Saroyan's characters range from a hospitable bartender, a generous aristocrat, a prostitute with a heart of gold, an offbeat dancer who wants to be a comedian and a full cast of weary and down-trodden personalities.
The audience gets a glimpse of the international scope of characters who are met with social equality at Nick's bar. There are plenty of laughs peppered throughout the play, with moments of pain, despair and grief as all of "humanity" comes through the bar.
The cast is comprised of 25 talented individuals who appear within the 1930s period piece. Rehearsals and preparation have been going on for the past eight weeks; from casting to costumes, each detail is just as important as the next.
The production would not be complete without the teamwork and coordination between the different areas of the theater department, including the costume and makeup department led by professor Beckette Ogden.
Since the play takes place in one day, there is only one costume change throughout the production, which has its benefits and drawbacks for the costume and makeup department.
"This is one of the biggest cast we've had. It's usually not that big. That in itself was sort of challenge. But once they are in their costumes, they slowly peel layers off as they go through the day … as [the characters] get drunk," Ogden said.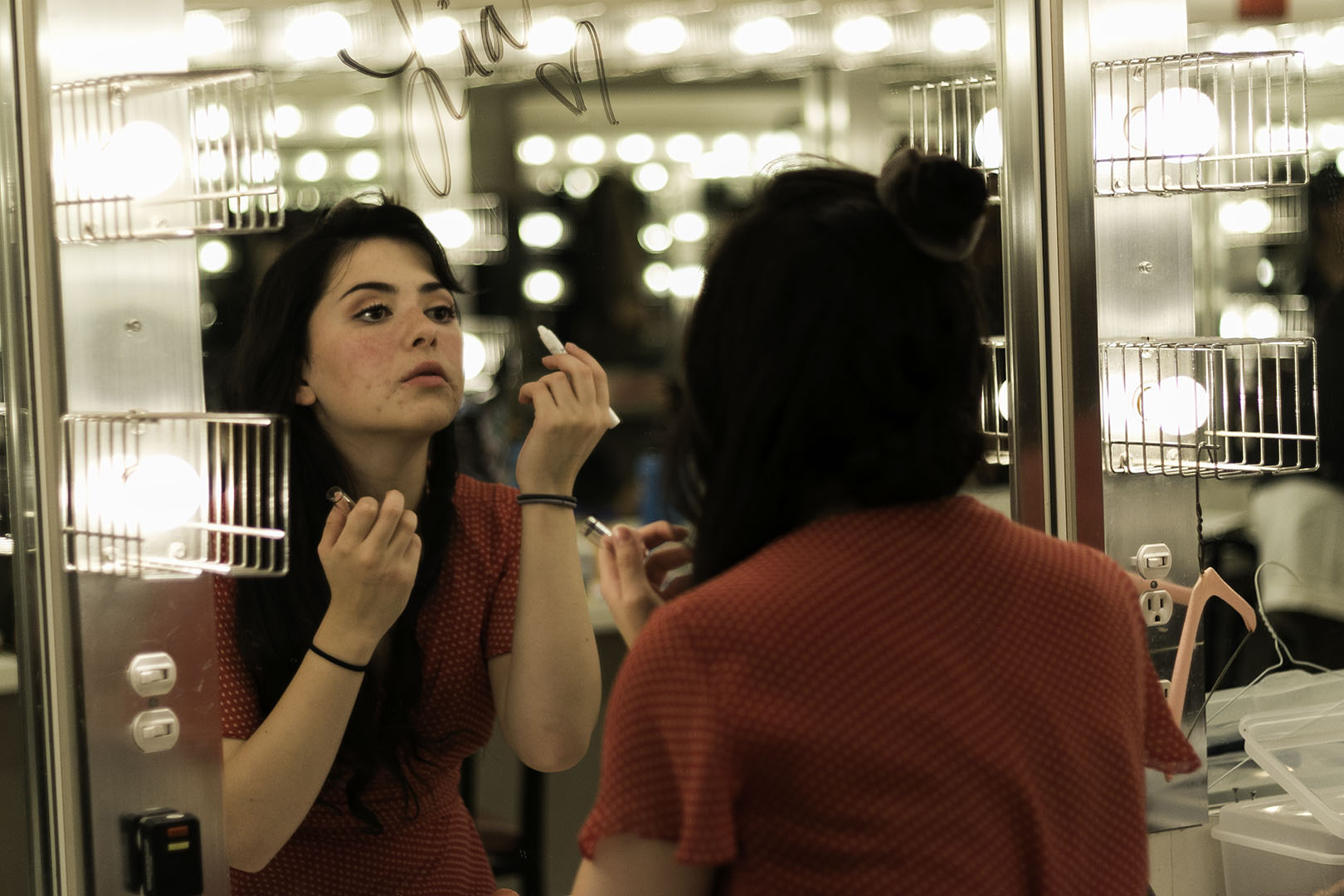 Karla Mares, interior design major, serves as an assistant to professor Ogden and has enjoyed her time on the production.
"I like how there's a lot of different characters. With this one, they all have different backgrounds to their stories, which is cool," Mares said.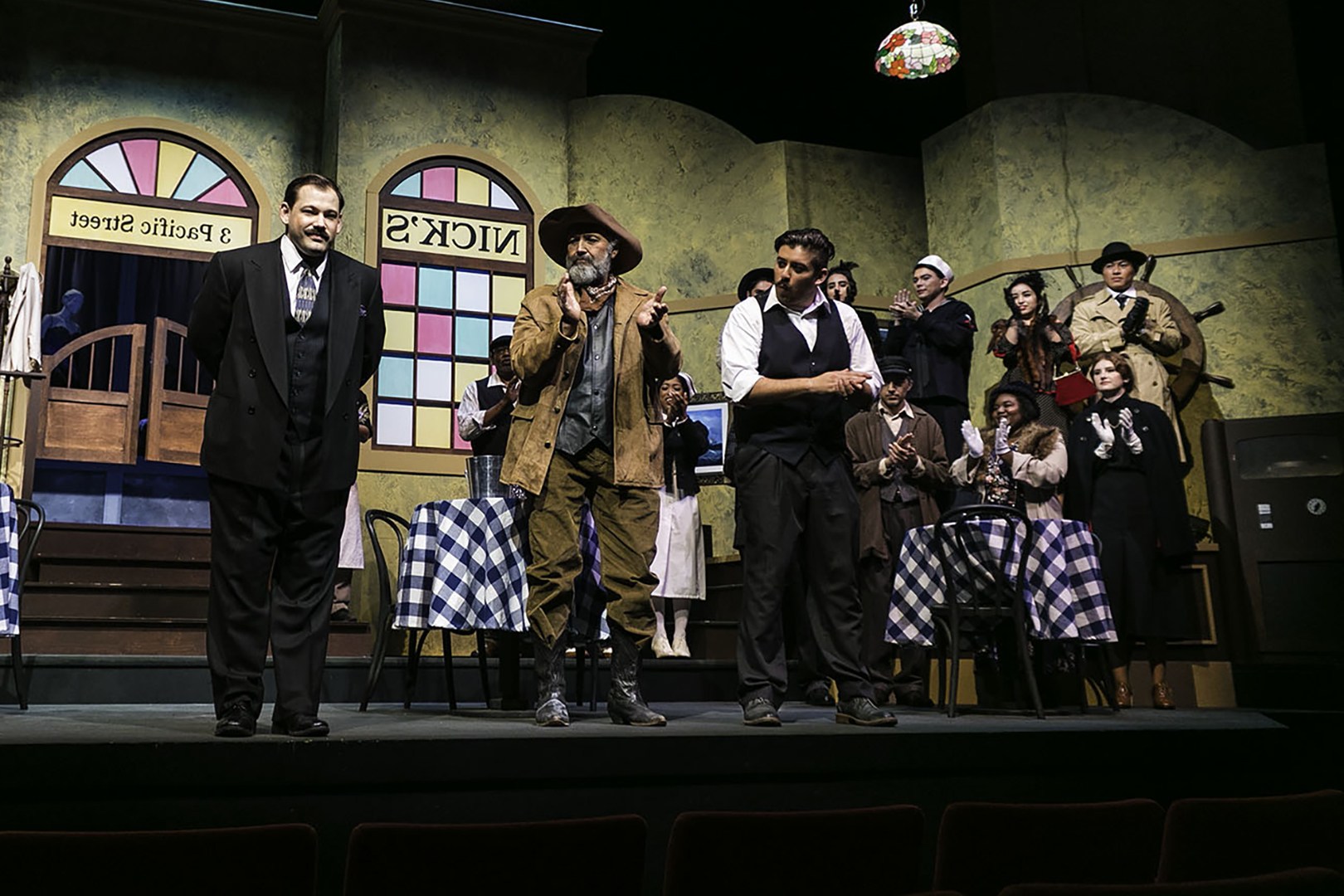 Director and esteemed actor Dennis Cockrum—check out his IMDb page to see what I mean—considers the play to be a poignant comedy that is prevalent and timely.
"It's a play about diversity and inclusion, … and in Saroyan's world this is a perfect place, this bar, where everyone's welcomed. There's this sort of bad cop in it who, I think, represents fascism at the time and the rise of it that was happening all over the world," Cockrum said. "It's like a very long episode of 'Cheers', but with a little more guts."
"The Time of Your Life" will be playing from Oct. 18-20 at the Sophia B. Clarke Theater. Visit the Mt. SAC theater website or the box office on campus to buy tickets.
Leave a Comment