A Blast from K-pop's Past
Some of the best K-pop songs that unfortunately didn't become timeless like they should have
K-pop undoubtedly has had some classics. When we think of some of the most classic K-pop songs, we think of throwback songs like Super Junior's "Sorry Sorry," Wonder Girls' "Nobody But You," SNSD's "Gee," TVXQ's "Mirotic" and BIGBANG's "Fantastic Baby." These songs deserve to remain on the hall of fame. They're incredibly catchy and in a nutshell, what K-pop is to the public.
But in my opinion, there are some songs that should never be forgotten and yet were lost in the fast-paced industry that is Korean pop music. Here's a list of some of my all-time favorite K-pop songs from way back when that should honestly should be given the resurgence they need.
Lyric translations courtesy of Color Coded Lyrics
"Wedding Dress" by Taeyang
Let me be clear: I will not tolerate such tactics, and I will use all means at my disposal to prevent and expose any attempts to intimidate the dedicated professionals whom I am proud to lead and serve alongside at the Department of State.

— Secretary Pompeo (@SecPompeo) October 1, 2019
"When the music starts you will vow to spend / The rest of your life with him / How I prayed every night / This day would never come"
How? How did we forget this song? Taeyang is surely a K-pop legend himself, since he's a member of the equally legendary BIGBANG, so how? This was the first K-pop song I ever listened to, and surprisingly, it was highly popular with the Asian Americans of SoCal. It was for good reason, though; the lyrics are soulful yet heartbreaking, describing the plight that is watching the one you love walk down the aisle—all for someone who's not you. Taeyang's gentle and clear voice contrasts the bitterness of it all. The music video was highly dramatic, and it made 13-year-old angry about the unrequited love I hadn't even experienced. It's been almost nine years since the song and music video came out, and 21-year-old me is still angry at the other guy.
"Sweet Girl" by B1A4
"Sweet girl, I wanna fly away like a butterfly / If only I could be in your arms / That are like the clouds / Fly baby I can fly"
God, I love B1A4. The song "Sweet Girl" was a break from their usual humorous, cutesy and very boyish concepts (I'm talking about concepts like we saw in "Baby Goodnight" and "Beautiful Target). It's much more sensual and rich, yet somehow light, accentuated by the honey-smooth vocals of the members. It isn't complex either; the instrumental consists of soft piano, guitar and violin, which was a huge difference from the typical K-pop song laden with electronically-made tracks. Maybe that was the point; it's so simple, it's sweet.
"Voodoo Doll" by VIXX
"I shut my hurting eyes and run for you / Just please don't leave me / Whatever you want, I'll give it to you / Tick tock tick tock everything will come true"
This song was a huge break for VIXX, who struggled for years to make it in the K-pop industry. Although VIXX already had very unique and incredibly dark concepts in their songs before, like we saw in "Hyde," this song solidified their roles as "Concept Kings," as they're affectionately dubbed in South Korea. This song got them their first music show win, a huge deal in K-pop, when they won the top spot on the show "Music Bank." "Voodoo Doll" is aggressive and haunting, showcasing the kind of toxic love where we'll do anything for someone who sadly won't do the same. The robust vocals of members Leo and Ken characterize the song's pleading for love, while the bass that Hongbin and Ravi provide showcase just how desperate reaching for that reciprocation can get.
"Electric Shock" by f(x)
"The beat is getting fasterIt's beating louder more and more / I've already gone past the limit / I'm in shock, e-electric shock"
I want to preface this by saying one thing: Rest in peace, Sulli.
While "Electric Shock" did blow up in its time period, I still think the song deserves to remain up there with the classics that new K-pop groups cover so often. The song is described exactly as it is in the title; it's electric, jumpy and energetic. I personally thought that Sulli and Krystal's clear and simple vocals fit this song best, and it never fails to make me dance in my room without a care in the world.
"Free Somebody" by Luna
"'Cause I just wanna free somebody / Say what you feel / Tonight you and I are in this moment / On this free night, ey yeah / I wanna free somebody"
I keep saying it, and I will continue to say it; this song deserved so much more. "Free Somebody" was f(x) member Luna's debut as a solo artist. The use of house music was very different from Luna's typical slow ballads and showcased just how versatile she is as a performer. The sheer power of Luna's voice matches the groove of the instrumental, and it really adds to the chorus in an impassioned way.
"1004 (Angel)" by B.A.P
"The reason I live is you / I don't think I can see you anymore, I think I'm really dying / The person to love me is you / Shine on me in the darkness"
Disappointment can't even begin to describe how I felt when B.A.P disbanded. With strong hits like "One Shot," "Skydive" and "No Mercy," B.A.P put themselves on the map early on—that is, until they had their hiatus because of their lawsuit. I know, I know, "One Shot" is B.A.P's prime hit; it represents the hard exterior image they debuted with, but in my opinion, "1004 (Angel)" was their best. The song has bursts of soft melodies that contrast with the sudden harshness and power of the chorus, highlighted by member Daehyun's vocals that truly shine through with the song's tone of desperation and feeling of dying without the love of your life. It's enough to make you cry for lost love—even if you've never felt that way before.
Leave a Comment
About the Writer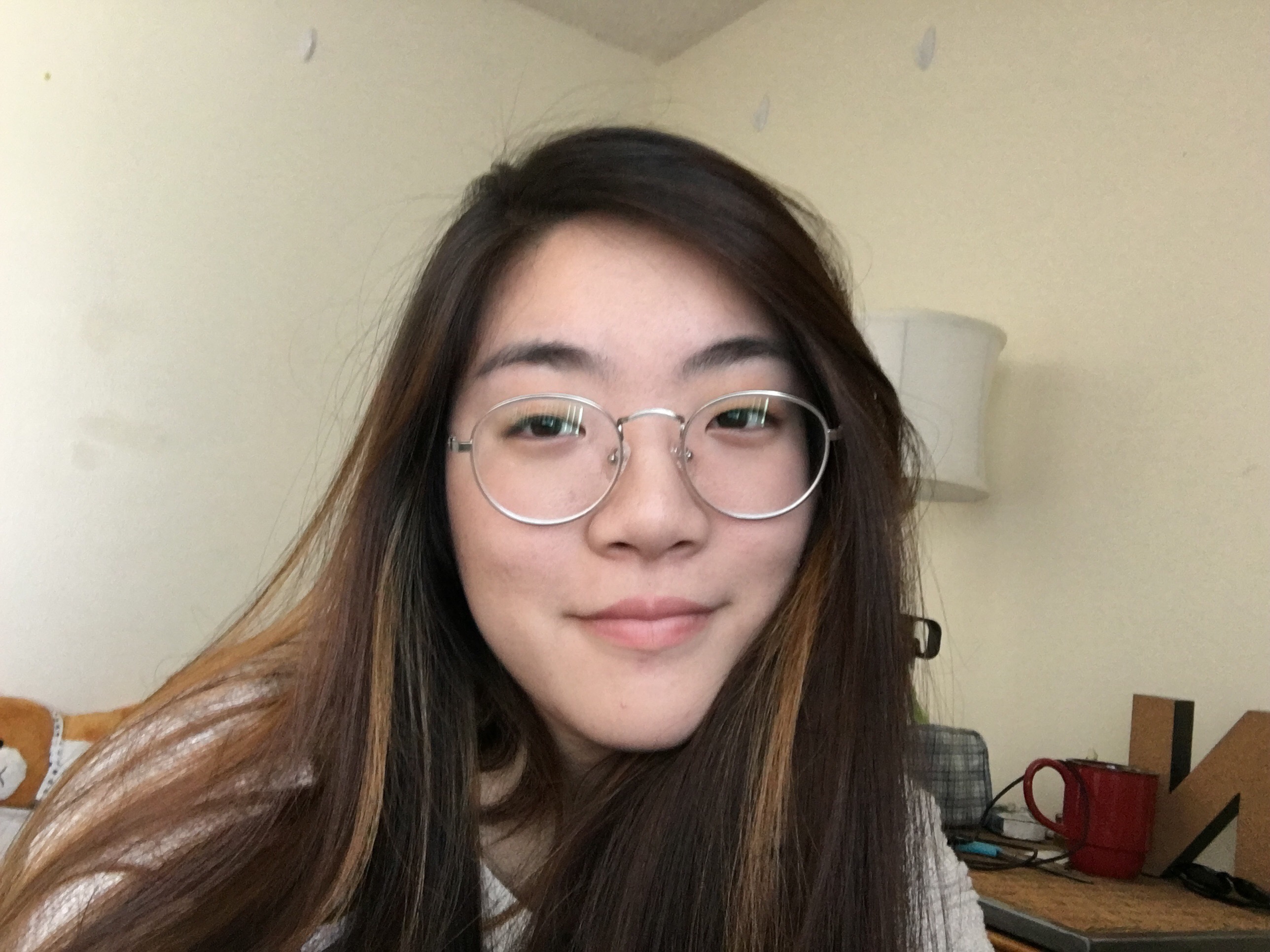 Natalie Lu, Editor in Chief
Natalie Lu is the former editor-in-chief of SAC.Media. You'll generally find her listening to K-pop, watching Brooklyn 99, gushing over her two cats or finding out what weird thing is trending on social media now.