It's 90 degrees out, but that doesn't mean we can't still enjoy some fall themed cafecitos from our favorite local Latinx coffee shops. While some may be fully enjoying Starbucks' pumpkin spice latte season, here is a list of some favorite coffee shops that offer unique Latin-inspired flavors.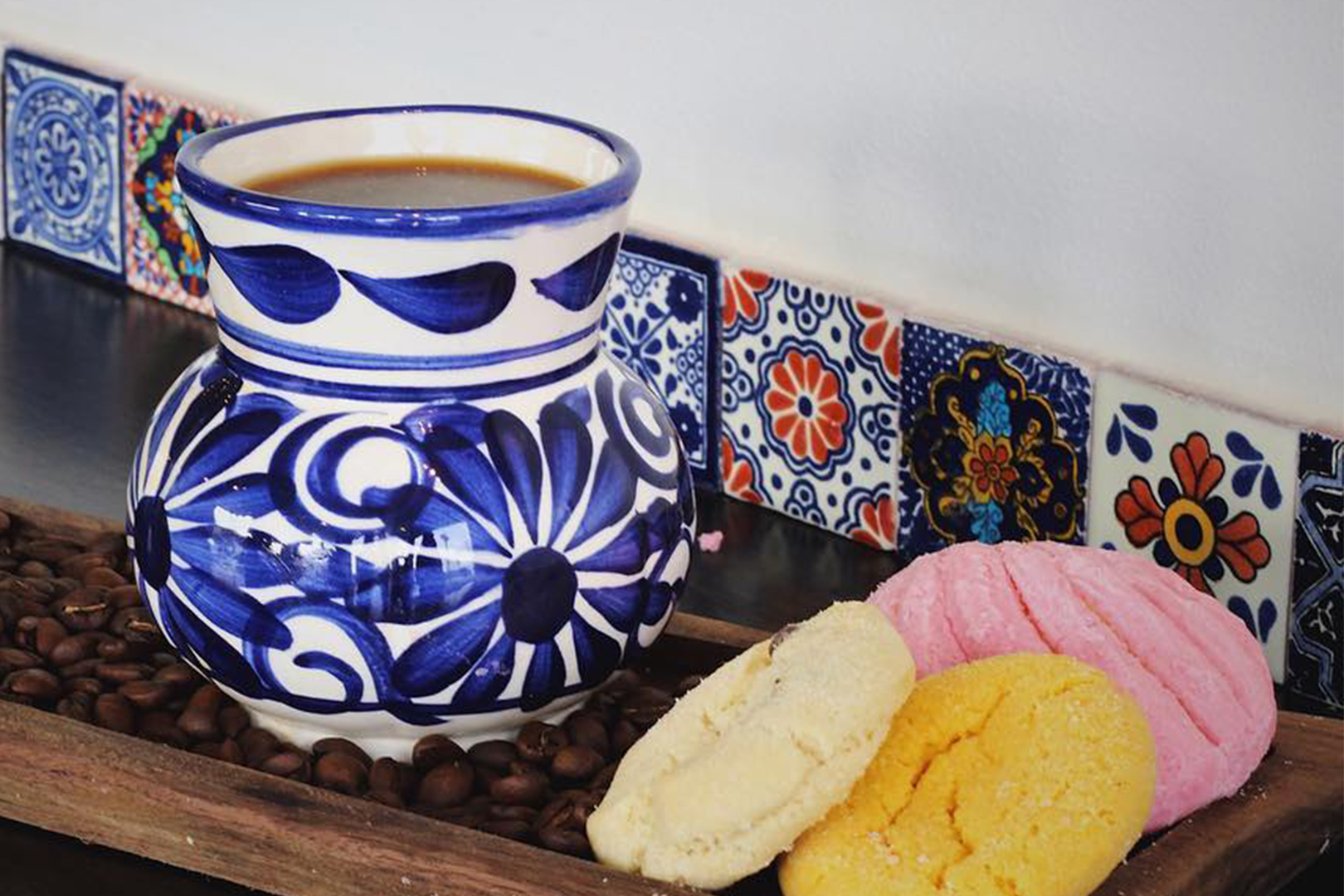 Mi Cafecito Coffee
Located in the heart of Downtown Pomona, Mi Cafecito is one of a kind. Papel picado hangs from their ceiling, their playlist featuring your favorite Latinx bands never disappoints and the rich aromas of cinnamon and Cafe De Olla fill the cozy coffee shop. Their menu is written in colorful chalk that displays a variety of cafecitos they offer. Their drinks are served in their signature white and blue artisan talavera mug usually alongside a mini concha, oreja or your favorite pan dulce of choice. The enticing flavors of spiced cinnamon and piloncillo dance on your taste buds as you take the first sip of their popular Café De Olla. The flavors remind you of home, of your abuelita's homemade cafecito.
Mi Cafecito Coffee
101 S Main St, Pomona, CA 91766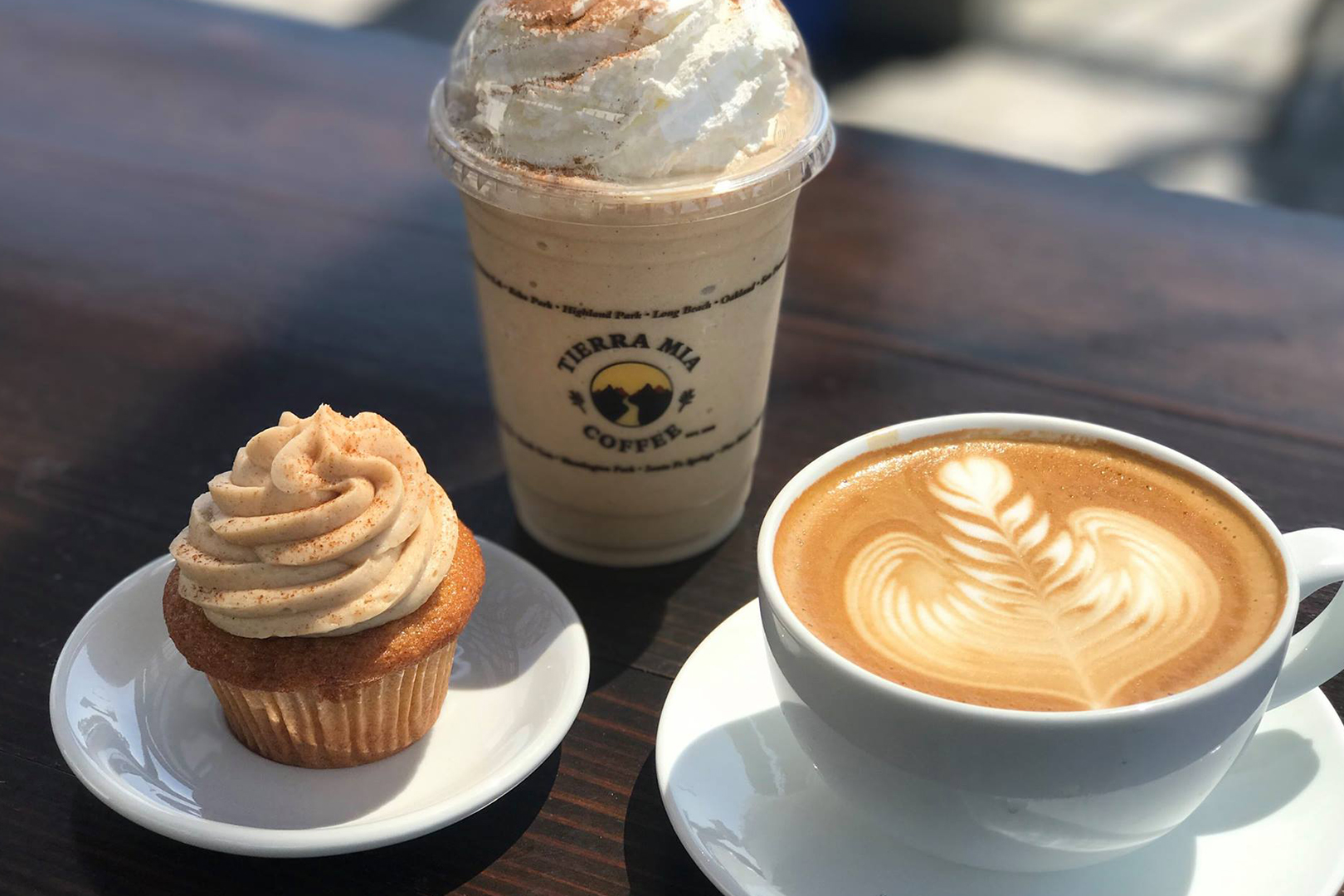 Tierra Mia Coffee
The new location in West Covina invites you in with its earthy toned modern furniture, beautiful black and white talavera pattern floors, large picture windows throughout, allowing maximum light during the day and greenery such as snake plants adorned within the shop. Aside from the gorgeous decor, this Latin-inspired coffee shop delivers when it comes to coffee, offering a wide variety of hot and cold drinks. If you love horchata and coffee, this place hand crafts a deliciously sweet Horchata Frappe and Horchata latte that are a favorite among visitors. They also offer some feature signature drinks such as Mocha Mexicano, Coco Loco Latte, Cubano Con Leche and Mojito Mint Tea Lemonade. Aside from the Latin-inspired drinks, you can pair your cafecito with a tres leches or churro flavored muffin. With stores in Northern and Southern California, Tierra Mia is expanding and opening a new location in Pomona that is scheduled to open by the end of November.
Tierra Mia Coffee
2301 S Azusa Ave, West Covina, CA 91792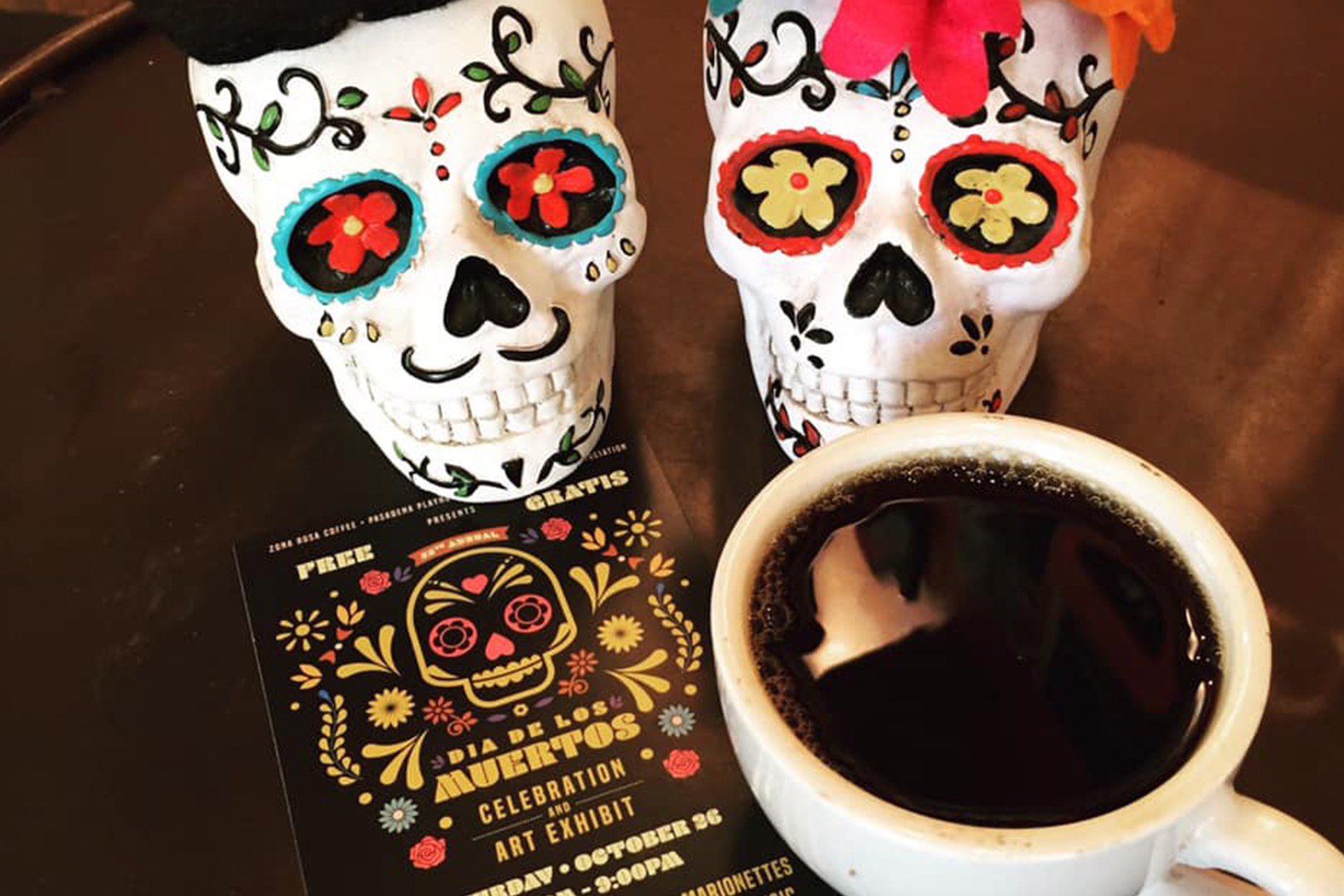 Zona Rosa Coffee
You can find this funky local coffee house among the historic buildings, shops and restaurants in Old Pasadena off of Colorado Boulevard. The walls are bright and colorful; the shop displays Dia De Los Muertos art, papel picado and Mexican folk-art figurines made of paper mâché. This cozy coffee shop specializes in Latin organic fair-trade coffee and also offers a variety of Latin-inspired drinks such as Mexican Ibarra hot chocolate or their Zona Rosa Cappuccino. The shop often has live performances, live poetry readings and great Latin music playing in the background while you enjoy your cafecito. Although the coffee shop is located in a vibrant and busy area, this little shop is a hidden gem and a local favorite.
Zona Rosa Coffee
15 S El Molino Ave, Pasadena, CA 91101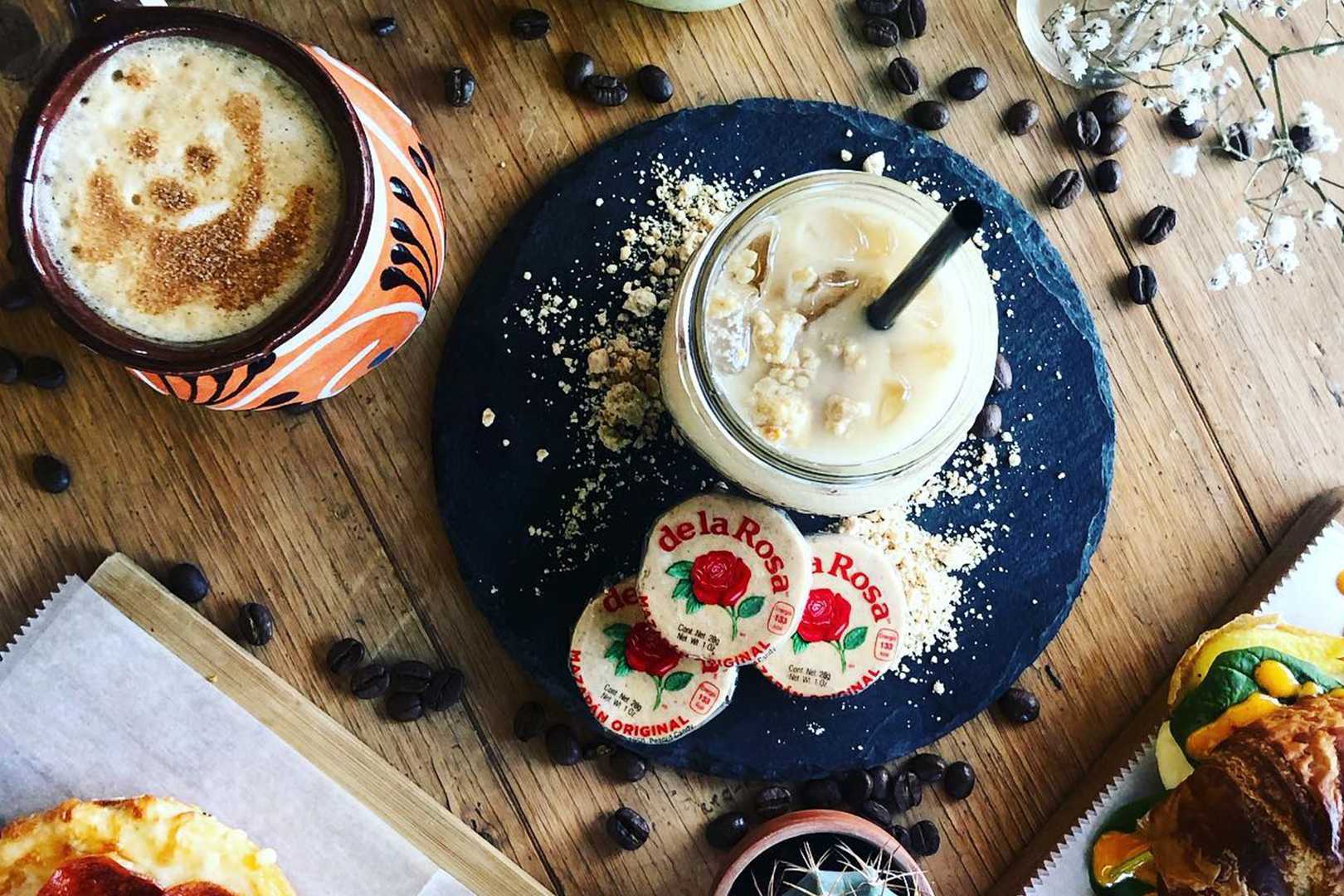 Maz Café Con Leche
Snuggled in a residential area of Santa Ana, this coffee house radiates with its abundance of fiddle-leaf fig trees and potted plants throughout, wire spool tables and motivational coffee art displayed on their white walls. The coffee house offers unique Hispanic inspired craft coffee drinks and pastries. Their signature drink is a deliciously crafted iced Mazapan latte with De La Rosa Mazapan Mexican candy, hazelnut, chocolate, espresso and milk. The Mazapan crumbs and sprinkled on top, completely embodying your favorite dulce. The location is also a co-working space; half of the café is reserved as a shared office space for members. Overall, the atmosphere is welcoming and relaxing, making it a great study spot.
Maz Café Con Leche
608 N Lacy St, Santa Ana, CA 92701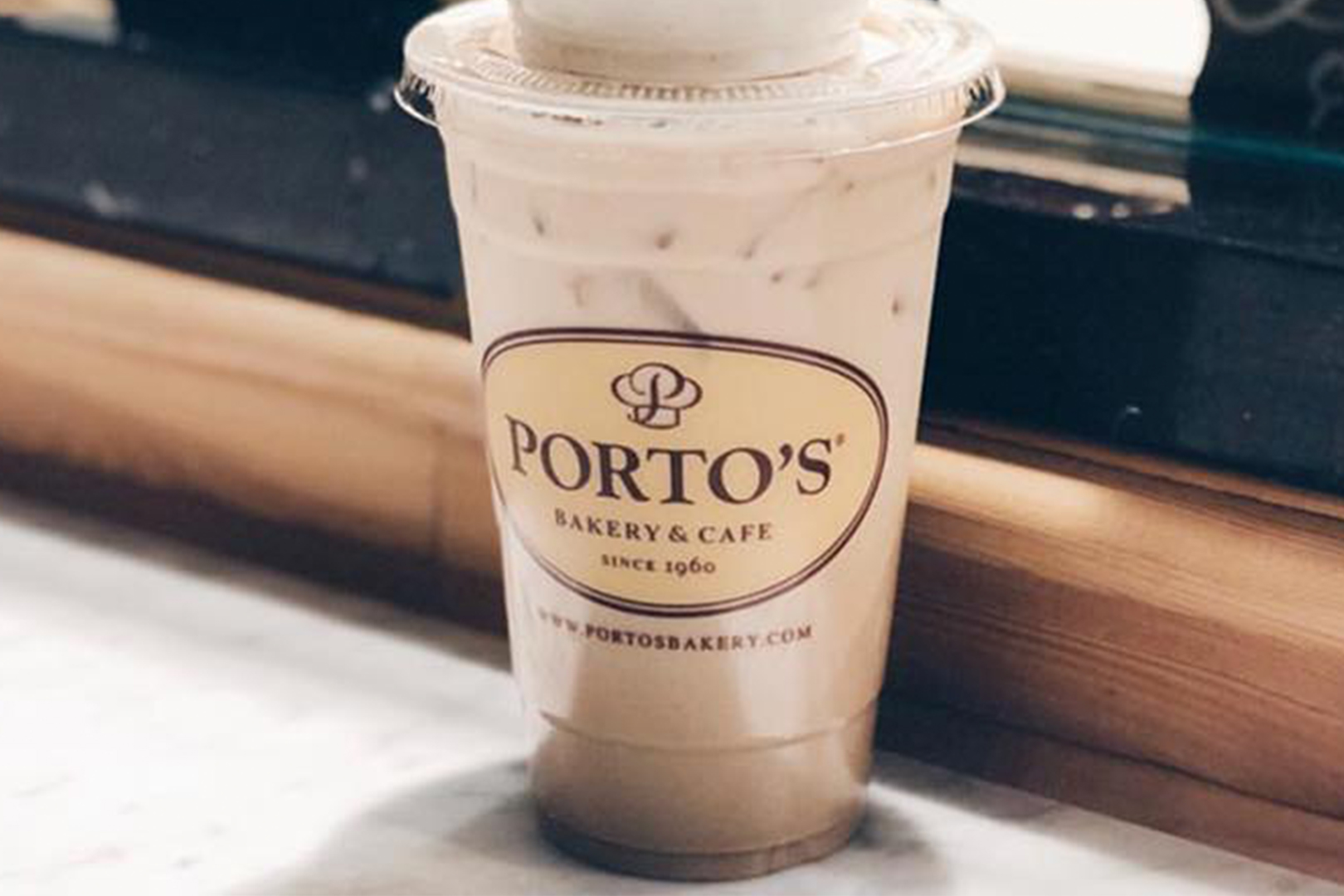 Porto's Bakery
Now that the long lines have dwindled at the new location in West Covina, you can finally visit the beautiful bakery without having to stand outside for over an hour. As you enter, you are immediately greeted with their gorgeous architecture. Their building has high ceilings and massive windows where light reflects off the gold details inside. The sweet and savory smells complement each other, making you want to order everything on their menu. Porto's is famous for their wide variety of savory Cuban food. Fill your plate with a Cubano sandwich, potato balls, a tasty meat pie, an empanada, tropical fruit pastries or croquettes. Aside from offering a wide variety of delicious food, they also have deliciously crafted cafecitos. Their Dulce de Leche Latte is perfect for this season. The drink consists of two shots of espresso, dulce de leche, vanilla syrup, steamed milk and foam. They also offer cafecitos such as Cafe Mocha Latte, Cafe Latte, iced Horchata Latte and a long list of blended coffee.
Porto's Bakery and Cafe
584 S Sunset Ave, West Covina, CA 91790