La Puente Girls Basketball Players Allege Coach Misconduct
Six women and their parents spoke out about the coach's continued harassment and comments
The room went silent as six women came forward with allegations against the La Puente High School girls varsity basketball coach, and three of them were joined by their parents when they spoke before the Hacienda La Puente Unified School District on Oct. 24 in the Hacienda Heights Community Center.
These allegations were unifying to a divided community that disagrees upon whether the district should use $52 million to fund a new school for Wedgeworth Elementary. Regardless of where individuals stand on that project proposal, the room was united in applause for these women as they came forward to speak and supportive comments when they paused.
According to testimony made at the board meeting, the head coach made several inappropriate remarks to different members of the team and touched the side of one female's breast. Several speakers said they felt silenced by leadership at the school and that the coach was not removed until a week after they came forward. When they did come forward, one girl said that they were interviewed several times by their principal and that he referred to the remarks made as "three dumb comments" and would bring up off-topic items during the interviews, which made it hard to remember things.
For context, here are some of the "dumb comments" that the girls allege were made among others:
"My most recent comment was about my dress, and he had so badly wanted to see me in it. This was verbal, he had told me in a classroom, surrounded by at least 20 students."
"The first comment that has been made to me was about my legs and them being nice. He said, 'Before you hear it from someone else, me and another coach were saying you have nice legs.' Another comment of my legs has been made after that. At one of the practices he made another comment regarding my legs saying that me and a girl from a previous year, I'm not going to mention her name, had the nicest legs with a lot of meat."
"There are times when I would explain to my coach that a certain part of my body was hurting. For example, a time when I mentioned my lower back was hurting, and he told me to tell my boyfriend to stop being so rough with me and laughed. I expressed my discomfort at him, and he continued to laugh and walked away."
Each of those comments was directed at a different female student.
Parents were also frustrated with the idea that they will be contacted for every minor event, but were not told a thing about their children's situation.
One parent found out over dinner, and the other found out through another parent, but their children were told to write and sign a statement without them knowing or ever being present.
"Me yelling is just going to make you guys not hear me," Gustavo Sanchez, the father of one of the girls who spoke, said before the board. "I hope everyone hears these girls tonight because if they're not heard, Mr. Maldonado will be the least of your worries."
During these interviews, the students said they felt an assistant principal also did not listen and that no one took notes when they came forward. Two students were also told they "needed help" and to get therapy.
Midway through the meeting, there was a break due to the weight of the allegations made, and halfway through the allegations, retiring superintendent Cynthia Parulan-Colfer spoke on the issue.
"If I could ask for one minute, I would like to have our staff here to personally meet with each of you to share the incidences directly because it is a personal issue," Parulan-Colfer said. "If you have a general comment regarding the situation, please do so, but we want to provide you some privacy as well."
While the first hour of the meeting was filled with celebrations, which is why the venue changed from the board room to the community center, some members of the public still took time to bring up Wedgeworth or honor Colfer's service to the district. The rest, which included people who normally speak on the Wedgeworth issue, spoke in support of these women coming forward.
"I found out about the La Puente issue just a couple of hours ago, and I feel much more inclined to talk about that, because I, myself, am a sexual abuse victim and survivor," Hacienda Heights resident Christine Salazar said. "These kids were so brave to come out here."
Salazar then spoke on unifying the community through discussion in the way that these women unified the audience when they spoke out against their abuse.
"When they spoke, we all listened, and we all applauded them, and so within the next couple of months there's going to be more division, more talks, but we need to start talking to each other instead of at each other," Salazar added. "We need to give another big huge applause to those La Puente girls that need all our support right now."
La Puente resident Manuel Maldonado, who at the previous meeting advocated for fixing the La Puente High School pool, also spoke on the issue in his remarks.
"It's very alarming, the things that are happening in our school district," Maldonado said. "As I heard Fancher doing her report and expressing the good things that are happening in the schools, I kind of doubt that a lot of [good] things are happening in the schools."
President Martin Medrano also noted the unifying nature of the testimony, and alongside other board members said he would not have been able to be as courageous as they were.
The incident was reported, and the first time one student was called in with an assistant principal at La Puente High School was on Oct. 14. That student said that they had another meeting on Oct. 21 with the athletics director in which they were told they did not need a parent present to write a statement and that no notes were taken as they spoke.
The coach involved had also worked in South El Monte High School as a security guard in which he allegedly harassed more females, including another speaker, by constantly asking to speak with them and insinuating they should go out with him. It was also alleged that he currently works or has worked in school districts in Rosemead and Alhambra as well, but was removed in a day after having allegations brought forward against him in South El Monte High School. By comparison, speakers said it took a week for him to be removed from La Puente.
As more information comes to light and as things are further clarified this article will be updated to reflect the situation better.
Leave a Comment
About the Writer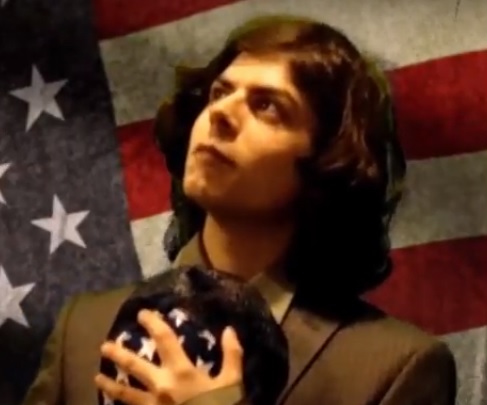 Joshua Sanchez
Joshua Sanchez is the former Editor in Chief and News Editor of SAC.Media. He was previously the managing editor of LAHS' student newspaper,
The Conqueror
. A portfolio of his reporting work can be found at
jdjoshsan.wordpress.com.