Perverts On the Prowl
Multiple incidents of invasion of privacy have been reported to campus police
Update, Oct. 29, 3:16 p.m.:
Mt. SAC students received an email alert from campus safety about the incidents less than an hour after SAC.Media's story was published. According to the alert, the suspect in the Oct. 22 incident was identified and suspended. The other two suspects have not yet been identified.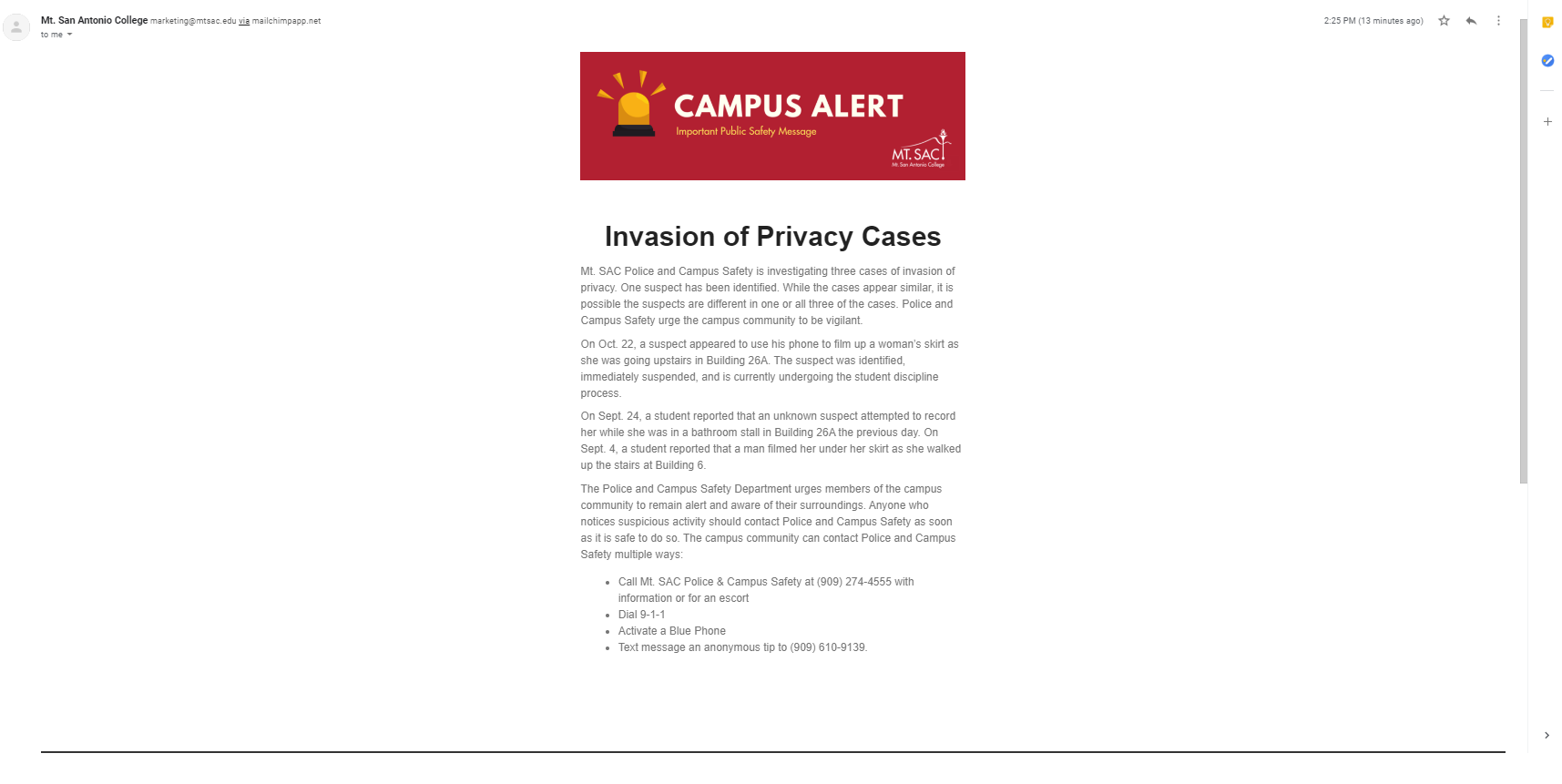 Three individuals have reported to campus police that they were filmed during this fall semester. Each report was labeled as an invasion of privacy. Two incidents had the suspects filming the victims underneath their skirts as they walked up the stairs. The other incident occurred in a restroom stall.
According to the crime log, the first incident occurred on Sept. 3 at around 2:30 p.m. around the stairs of building 6. The next occurred on Sept. 23 at around 4:15 p.m. in the first floor restroom of building 26A. The latest incident reportedly occurred on Oct. 22 at around 11:30 a.m. at the stairs of building 26A.
All three reports are classified as open cases at this time. This story will be updated with more information as it is made available.
News and managing editor Joshua Sanchez contributed to this article.
Leave a Comment
About the Writer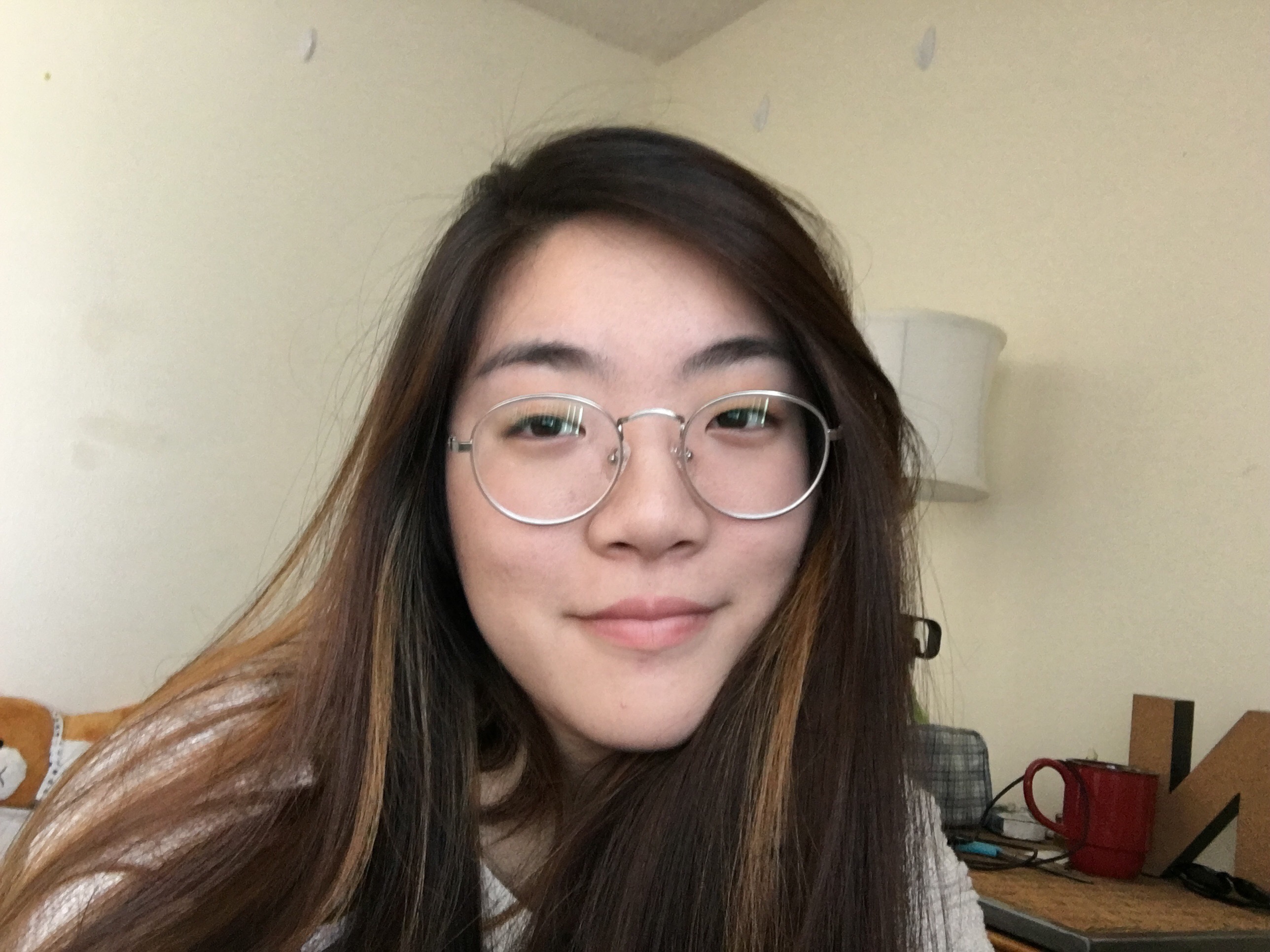 Natalie Lu, Editor in Chief
Natalie Lu is the former editor-in-chief of SAC.Media. You'll generally find her listening to K-pop, watching Brooklyn 99, gushing over her two cats or finding out what weird thing is trending on social media now.