K-pop News of the Week
A bimonthly discussion about the latest news regarding K-pop music, events, trends and more
Another week, another K-pop update from SAC.Media's self-proclaimed K-pop guru, yours truly. Now, let's get down to business.
The past week was a roller-coaster ride for a lot of K-pop fans—there were happy moments, but there were also big heartbreaks. I personally do not like sad news, but again, this is the reality of life and as fans, we have to accept the cards we have drawn and deal with it the best way we can.
The return of the King of K-pop, G-Dragon
G-Dragon's first official activity since being discharged from the military in October will be the official global launch of his collaboration with multinational company, Nike.
On November 4, Nike announced, "Nike's Air Force 1 PARA-NOISE (AF1 PARA-NOISE) was created based on fashion, music, art, culture, and sports, all the communities that G-Dragon has an intellectual curiosity in."
Through a press release, G-Dragon also expressed his excitement for the collaboration when he said, "I hope this will be the start of a revolutionary style that respects various perspectives, circumstances, and preferences, bringing together Nike's Air Force 1, which has become a cultural icon across all generations, and my identity that has been shaped by many experiences."
The footwear's official global launch will be released through Nike's website on November 23, and there will also be products released exclusively in South Korea.
Taeyang and Daesung's military discharge
Speaking of G-Dragon's recent discharge from the military, I need to talk about the return of his fellow Big Bang members. Both Taeyang and Daesung enlisted in March 2018, a month after G-Dragon, so they will be discharged next week.
On November 4, YG Entertainment confirmed that they will both be released on Sunday, November 10 in the statement below:
Woojin left Stray Kids
JYP Entertainment has announced that Woojin withdrew from Stray Kids due to personal circumstances. They released a statement through their online fan board, bringing sad news to fans all around the world.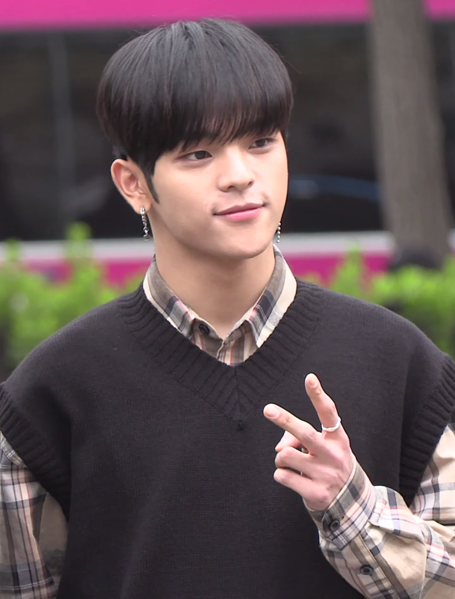 Since their debut in March 2018, Stray Kids quickly racked up a huge international following and continued to create a buzz by landing its pre-debut album at No. 2 on Billboard's World Albums chart, holding a massive debut showcase, worldwide tours and performing at KCON New York.
After news of Woojin leaving the group and termination of his contract with JYP Entertainment broke, the former idol received much love from fans, known as STAYs, who hope that he stays happy and healthy with his new life. Woojin has since reached out to the fans, surprising STAYs by joining an open group in Kakao Talk.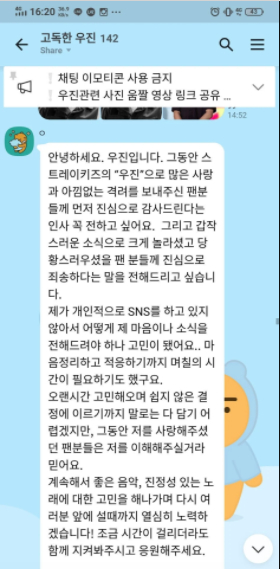 Translation:
"Hello. This is Woojin. Firstly, I want to thank you guys for sending me so much love and for giving endless encouragement to Stray Kids' 'Woojin.'
First, I want to apologize for the sudden news that cause many people to be shocked and overwhelmed. Because I don't have a personal SNS, I was concerned about how to express my feelings and share my condition, and I needed time to heal and to adjust to my current life. Although it's hard to explain how long I've been thinking about this, I believe that the fans who have loved me until now will be understanding.
Until the day I can stand in front of you guys, I will work hard and put good thought and sincerity into my songs! Even though it may take a while, please look out for me and cheer me on.
I genuinely thank you and love you all."
GOT7's Jackson made it in Billboard 200
Jackson Wang released his first full solo album "Mirrors," which includes eight tracks in all, on October 25. Yesterday, Billboard has announced that "Mirrors" comes in on the Billboard 200 chart this week at No. 32.
This is Jackson's debut on the chart, which ranks the most popular albums in the United States.
.@JacksonWang852's 'Mirrors' debuts at No. 32 on this week's #Billboard200 chart.

— Billboard Charts (@billboardcharts) November 4, 2019
Meanwhile, GOT7 returned on November 4 with their new mini album "Call My Name." Check out their music video below.
Congratulations again, Jackson and GOT7!
Former PRISTIN members re-debuts as HINAPIA
On November 4, new girl group HINAPIA held a showcase for the release of their debut album "New Start" and performed their title track "DRIP."
HINAPIA is a five-member girl group from OSR Entertainment. Four of its members—Minkyeung, Gyeongwon, Yaebin, and Eunwoo—are former members of PRISTIN.
During the showcase, Minkyeung said, "We are re-debuting in a new girl group after being in PRISTIN. That's a difficult situation to be in, but I think we could overcome it because we were in it together. The members all share the same mindset."
She also talked about also talked about HINAPIA's debut concept, saying, "We returned with a more mature concept than what we had done with PRISTIN. We want to make music that is cool and has a 'girl crush' vibe." She added that she wants HINAPIA to be associated with terms like "HINAPIA unnies" and "Queen HINAPIA."
Congratulations on debuting, HINAPIA, and I personally cannot wait to hear more amazing songs from these beautiful ladies!
Seven years with Lee Hi
Lee Hi recently celebrated the seventh anniversary of her debut. On November 4, the singer posted a handwritten letter and a selfie on Instagram to commemorate the day.
At the end of her letter, she added, "I'm always grateful. I love you so much. Someone said that these words should be said often. I was really shy as an 18-year-old, but I'm not anymore. Haha. Once again, I love you."
Congratulations to Lee Hi on her anniversary!
ONE is coming back
Rapper ONE, real name Jung Jae Won, will be returning as a musician soon. On November 1, he unveiled a track list on Instagram for his upcoming release. It was posted with a caption "11.11 PRVT01 TRACKLIST," so fans are speculating that he will drop the album on November 11.
ONE debuted in 2015 as a member of the duo 1Punch along with Samuel, and he joined YG Entertainment after appearing on the show "Show Me the Money 4." He debuted as a solo artist in July 2017 with his single album "One Day," and fans have been hoping for his comeback as a rapper since then. He left YG Entertainment in July with plans to establish a one-person agency and return as a musician.
That is it for this week, folks! I'm so excited for all the upcoming music and product collaborations that K-pop artists have in store for the fans, so stay tuned for more updates and content from yours truly. Feel free to share your opinions and thoughts to me via @ferrybaylon on Twitter. Let's fangirl, fanboy and fall even more in love with K-pop together!
Leave a Comment
About the Writer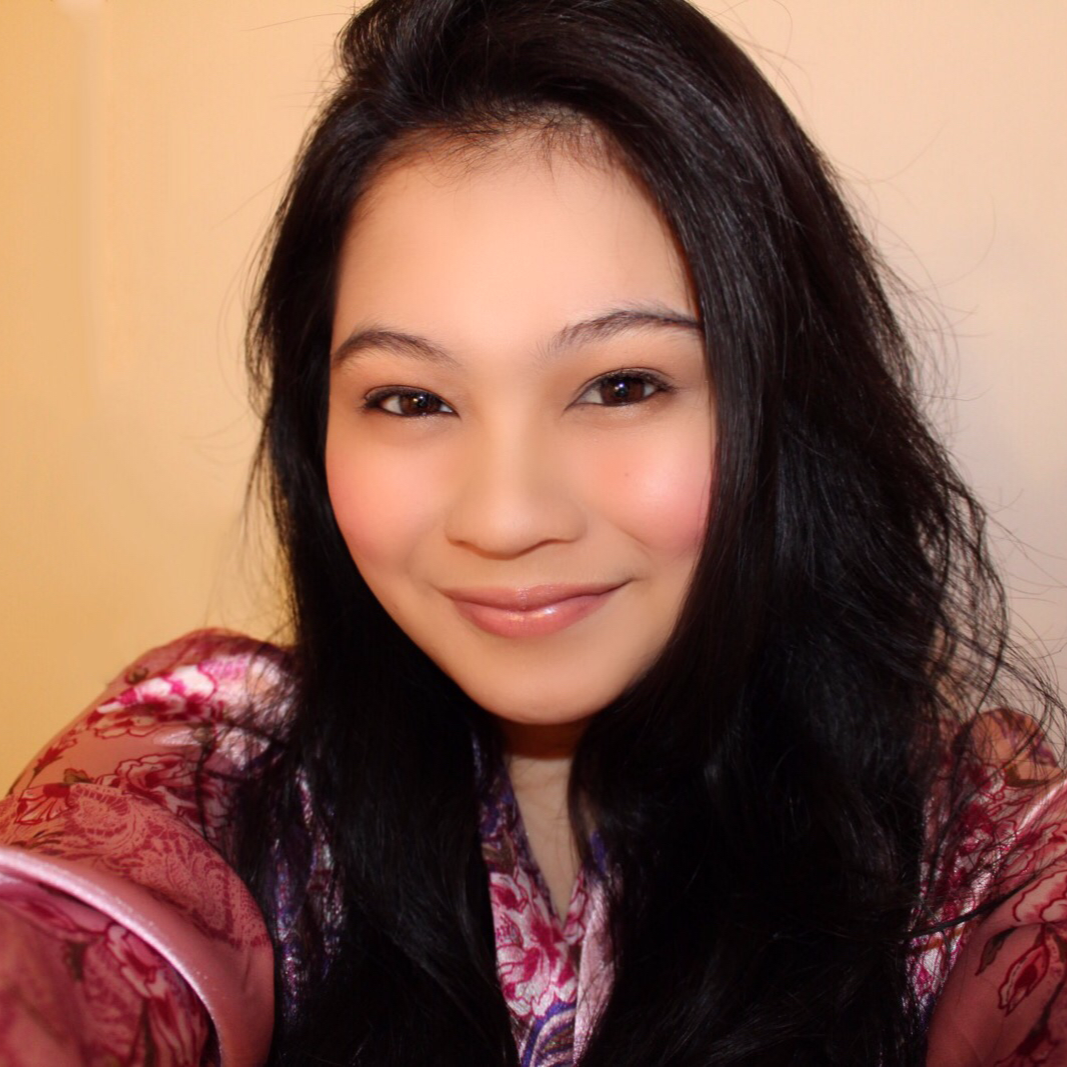 Ferry Baylon, Editor in Chief
Ferry Baylon is the editor in chief of @SAConScene on Twitter. She finds great comfort in reading books, crime shows, pizza, K-pop, and Britney Spears. Her ultimate goal in life is to become an inspiration to someone.