Reality Shows for my Fellow Couch Potatoes
Let's unite and celebrate our new guilty pleasures
In 1992, MTV's "The Real World" started a slow-moving revolution that turned into an all-out blitz when "Survivor" premiered eight years later: "Look at all these regular people starting drama! They are not polite at all!" Watching unscripted lives unfold may have felt dirty early on, but no one could stop watching.
As cable channels multiplied, the allure of producing cheaper shows that could air on endless loops meant that you didn't have to channel surf long before stumbling on one of them. Most of these shows are actual trash, leaving you feeling empty and listless on your couch. But, a rare few have mastered the art of trashy reality TV, which is no easy feat.
"Trashy," in this case, is a term of endearment – a qualifier for shows that capture the raw human emotion that makes compelling viewing, without demanding all your brainpower to decipher plot, motivation or fan theories. These shows have elevated trash to an art, and will satisfy you in the best-worst way possible.
Naked and Afraid (Discovery Channel)
The name is almost too trashy, so straightforward that it risks repelling viewers. Don't let it dissuade you, though it is accurate: A nude man and woman – strangers to each other – must survive in an unforgiving environment for 21 days, armed only with a fire-starter and one pre-selected tool each. The brilliance of "Naked and Afraid" is that it somehow manages to achieve, in most episodes, an arc from misogyny to feminism.
It starts with the Primitive Survival Rating, PSR, which is given to each naked, scared person ahead of their journey. The criteria for this rating is opaque and based on nothing resembling fact, but it's on a scale of 10. The men usually receive higher initial PSRs, but they're almost always the first to crack physically and mentally, while the women are forced to find food, keep the fire going and provide emotional support – which they do, saving the team from bowing out early.
"Naked and Afraid" has moved away from this model a bit in more recent seasons, which in the big picture is for the best, but it's still one of the most consistently entertaining shows you can binge episode after episode for hours on end.
90 Day Fiancé (TLC)
"90 Day Fiancé" is my current reality TV obsession and I'm not ashamed to say it. The franchise has been airing since 2014, currently toting seven seasons under its belt. Its popularity has led to multiple spinoffs: "90 Day Fiancé: Happily Ever After?," "Before the 90 Days" and "90 Days: The Other Way." The franchise coined its name from the K-1 visa process, as the K-1 visa is given to the fiancé of a U.S. citizen, and the couple must get married within 90 days or the fiancé must go back to his or her home country.
If the couple gets married, they can apply for adjustment of status for the fiancé to become a permanent resident of the U.S. Each season of the original show is about multiple couples who have applied for, or have already received, the K-1 visa, and they must decide whether or not they will get married within their allotted 90 days. The show follows them as they navigate relationship struggles, cultural differences and other roadblocks along the way.
I personally feel that everyone needs to watch "90 Day Fiancé" and its spin-offs if you need a new show to binge-watch. It's a reality TV train wreck: it's bad, but you won't be able to look away.
Ghost Adventures (Travel Channel)
Cable is littered with reality shows where fearless hosts travel to haunted locations, lock themselves inside and use suspect-looking equipment to scare the crap out of you. Even in the formulaic world of television, these shows rarely deviate from a set pattern: front-load the episode with some exposition and historical background, spend time walking around the area and then wait for night to fall and freak out about anything that happens.
The best of these shows is "Ghost Adventures," which has aired for a decade on the Travel Channel, and the reason it's so good can be summed up in two words: Zak Bagans. The hair-gel-loving host is like a cross between Pauly D from "Jersey Shore" and Fox Mulder from "The X-Files." His ability to sell the creepiness of every abandoned hospital, closed hotel and long-shuttered prison while wearing garish Ed Hardy-esque shirts cannot be undersold. He's like the Guy Fieri of the paranormal.
The Masked Singer (Fox)
Concept: A bunch of people with the ability to sing who are various states of famous compete in an over-the-top competition where the judges have no idea who they are – because their entire bodies are encased in elaborate costumes complete with what look like the heaviest masks ever worn on TV. That's the premise of Fox's new reality singing competition, which is based on South Korea's similarly formatted "King of Mask Singer," which has been ongoing since 2015.
Here in the U.S., the second season has just started, and it's insanely addictive. Is it the weird costumes? The performances? The song choices? The mystery of it all?
Every week, pairs of the 10 contestants face off, and the loser of each, based on the judges' choice, is up for elimination. After they're booted from the show, the contestants take off their masks and reveal their identity — but the judges and the audience are also given small clues to guess who they are throughout each episode. If guessing who a bunch of people running around looking like Power Rangers villains is your bag, "The Masked Singer" might just be the costumed singing reality competition show for you.
My 600-lb Life (TLC)
I don't know how TLC has managed to produce so many quality reality-based TV shows, but they've definitely found their niche. "My 600-lb Life" follows the lives of morbidly obese patients from all around the country who, unable to hit the brakes on their unhealthy eating habits, make the journey to Houston, Texas to get help from seasoned bariatric surgeon, Dr. Nowzaradan.
As anyone who has ever followed a low-carb or juicing diet can attest, major changes in eating habits and maintaining a healthy lifestyle, in general, can be super tough, but for Dr. Now's patients, the struggle is multiplied tenfold. They don't just have cravings, they're truly addicted to food. Inspirational and heartwarming, "My 600-lb Life" will scratch anyone's reality TV show itch.
The Bachelor/The Bachelorette (ABC)
There are a few different ways to watch ABC's "The Bachelor/Bachelorette," the reality dating and relationship show that's been inflicting itself on us for more than 16 years. The Bachelor expertly engineers dramas, betrayals and shocking moments that look really exciting in the weekly commercials and then end up being pretty mundane when you see them in the actual episode.
For some deranged individuals, "The Bachelor/Bachelorette" is a show about finding love and risking it all and opening up and lots of other vague things the writers found inside a plateful of fortune cookies. For the rest of us, it's a brilliantly designed character study, every episode cajoled and needled and edited into narratives that run the gamut from villain origin stories (usually followed by riveting downfalls) to resurfaced beauty pageant feuds to dramatic backstory reveals to marriage proposals that end up in dismal failure.
So, what do y'all think of this list? Do you agree? Let me know your thoughts via @ferrybaylon on Twitter. Maybe you can add to my list and help me discover many more trashy reality shows I didn't know I needed in my life!
Leave a Comment
About the Writer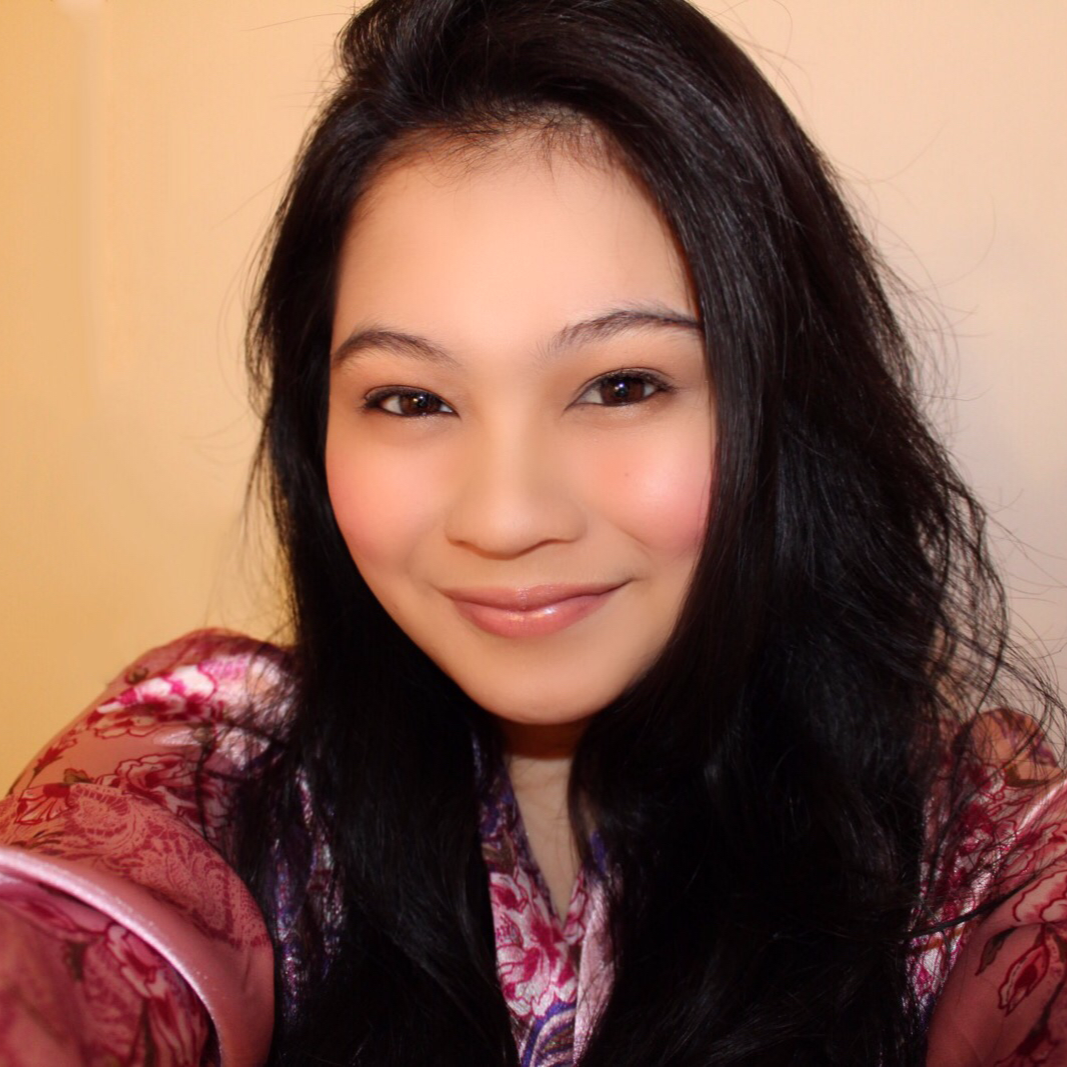 Ferry Baylon, Editor in Chief
Ferry Baylon is the editor in chief of @SAConScene on Twitter. She finds great comfort in reading books, crime shows, pizza, K-pop, and Britney Spears. Her ultimate goal in life is to become an inspiration to someone.