Resident Claims District Investigation Was Mishandled
One parent tells the board the impact a coach's alleged sexual misconduct had on his daughter
While still divided on what to do over a new school proposal, a budding recall effort, the resignation of the superintendent and allegations of misconduct by La Puente girls varsity basketball coach Erick Williams, two Hacienda La Puente Unified School District residents made sure the Oct. 24 allegations would not be soon forgotten by the board.
Reporting in the San Gabriel Valley Tribune states that the district released a statement on Oct. 25 and that Williams was removed on Oct. 22, according to assistant superintendent of human resources Jill Rojas. Williams maintains that he resigned and did not do the things he was accused of doing and saying.
"La Puente High School Administration received information that a walk-on coach made inappropriate comments to female students. Upon learning of this incident, they immediately launched an internal investigation. As a result of this internal investigation, we terminated this coach's employment with Hacienda La Puente Unified School District."
Following the removal of Williams, Joey Zamora became the head football coach, and the interim varsity girls basketball coach is now Oscar Mendoza, who often coaches the junior varsity team.
The district told the Tribune that officials regard allegations "of this nature seriously and do not tolerate misconduct on any of our campuses."
Resident Fernando Solis took issue with this supposed eight day internal investigation and said the district failed in its duties.
"The district residents are sickened by the lack of competence displayed by every district employee that came in contact with this situation," Solis said. "The district residents demand accountability from every employee that failed our children. The district residents demand that every employee involved, regardless of their title, that exposed the Hacienda La Puente Unified School District to future litigation because of their incompetence, or attempt to cover this incident up, be immediately investigated, suspended without pay, or if possible terminated."
At the Oct. 24 meeting, where six women addressed the board with these allegations, no one in the audience was told that Williams was let go two days prior following an internal investigation. This removal was also handled in the same manner that the allegations were, and several parents complained that they only found out about the incident over dinner or by other parents, as the school did not inform them that this had happened.
The school district did not address these allegations publicly until that board meeting and subsequent statement to the Tribune, which Solis cited as a lack of transparency after alleging that Rojas failed in her duty as a mandated reporter, and alleging that principal Fernando Sanchez violated the law by following the district's policy of calling human resources instead of the sheriff's department.
According to the testimony of the women and the timeline outlined by Solis, the incident was first reported on Oct. 14 with an assistant principal present. Sanchez, at this point, referred to the allegations as "three dumb comments." The women then had another meeting on Oct. 21 with the athletics director in which they were told that they did not need a parent present as they wrote their statement, despite being under 18, and that no notes were taken as they spoke.
A day after the minors made their statements, Williams was released, and the day after, he came back to hand in his resignation letter, according to Rojas. The women have said that they encountered Williams on campus since making their allegations, a point which Solis also brought up in his statement.
Solis was allotted 10 and a half minutes, with seven and a half of those minutes coming from three speaker cards he submitted to speak on the La Puente girls basketball situation, and three for a different miscellaneous topic that he did not appear to get to.
Parent Gustavo Sanchez also spoke at this meeting and provided the board with an update of the therapy his daughter now needs and how several other parents are looking to leave the district.
"My daughter is taking therapy because she has sleepless nights and night terrors," Sanchez said. "After all of this, I still haven't gotten one phone call from anybody asking, 'how is your daughter doing lately?'"
He then asked when the board will realize that the physical harm goes away, but that the mental abuse stays for life.
During the break of this meeting, board member Gino Kwok came up to Sanchez and privately spoke to him about his support for the girls and how he feels badly about the situation, but is limited on what he can do and say about it.
When it came to board communication, however, Kwok said a lot about other resident comments to the point that board vice president Anthony Duarte, who was acting as chair in president Martin Medrano's absence, called him "Fact Check Gino."
Board clerk Joseph Chang was the only one at this meeting to address the subject and said that he feels heartbroken over the coaching issue and that better screening on the character of these hires needs to be done.
Leave a Comment
About the Writer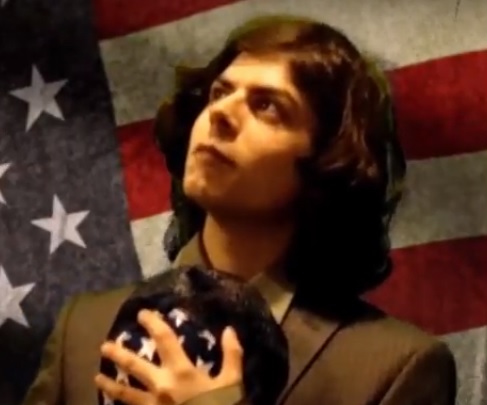 Joshua Sanchez
Joshua Sanchez is the former Editor in Chief and News Editor of SAC.Media. He was previously the managing editor of LAHS' student newspaper,
The Conqueror
. A portfolio of his reporting work can be found at
jdjoshsan.wordpress.com.