Pomona's City Manager Retires After 14 Years
Linda Lowry leaves the city as one of the longest serving and most compassionate city managers Pomona has had
After serving as Pomona's city manager for the last 14 years, Linda Lowry attended her last meeting on Dec. 16, something several in the community said they could not see happening.
Lowry's last day will be on Dec. 31 and James Makshanoff will take her place on Jan. 21 of the upcoming year after he leaves his position as San Clemente's city manager on Jan. 17. Makshanoff was granted a two year contract at the meeting and a pay increase.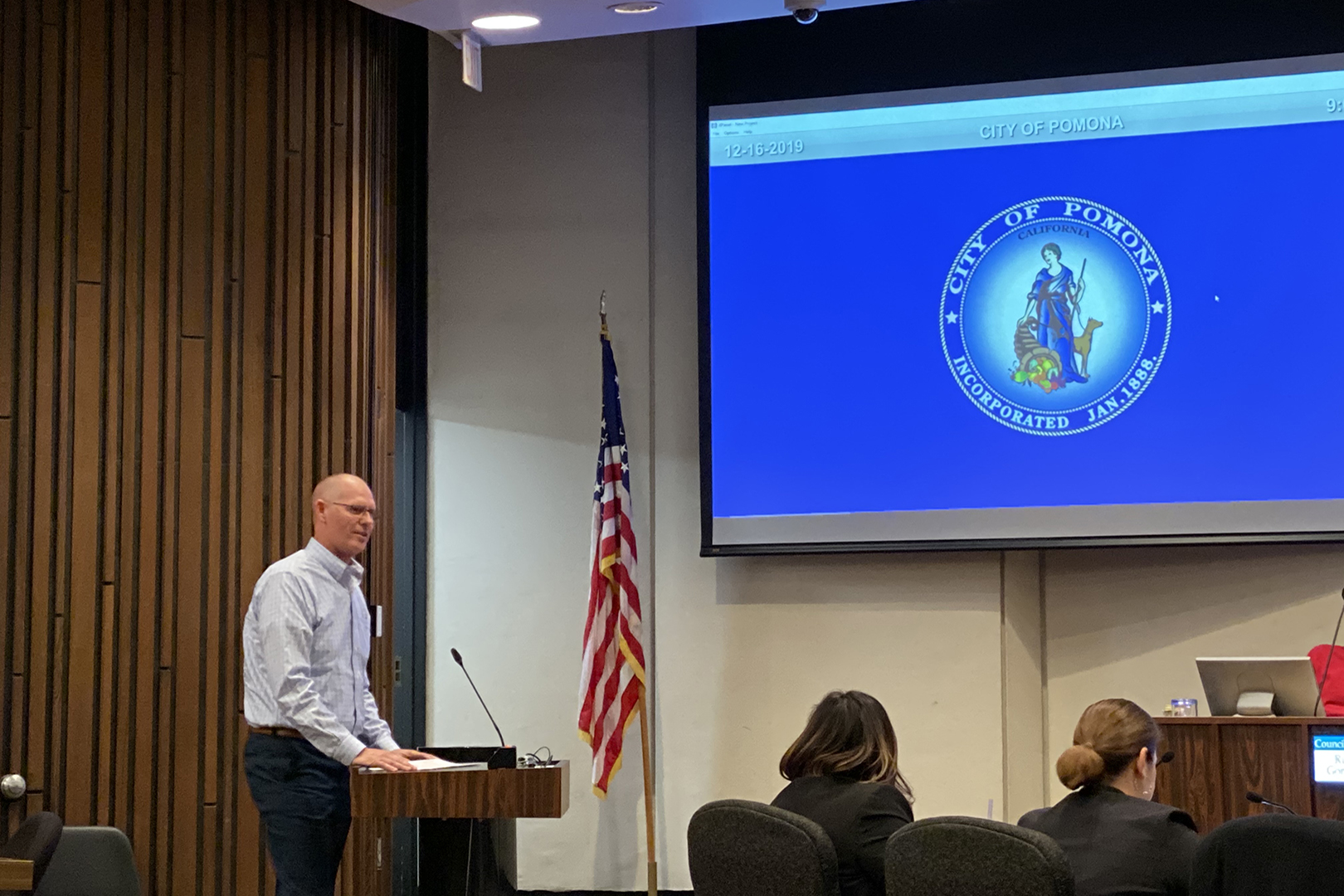 Mayor Tim Sandoval announced Lowry's retirement would be at the end of this year in March, but it was here where the announcement sunk in.
As city manager, Lowry served the city for 14 years, an unusual extensive time not often seen in such a position. During her time as city manager, Lowry has dealt with the growing homeless population, budget cuts and saving the city from bankruptcy among other challenges.
During the meeting, city council and community members shared brief stories and thanked the retired city manager for her service throughout the years. Each city council member shared personal stories and wished Lowry well in her future endeavors.
"Linda, that word actually means pretty in Spanish and it also means nice, I won't comment on either because you taught me to keep my mouth shut and I thank you for that and I'm sure so do a lot of people," council member Rubio R. Gonzalez said.
The room shifted from smiles and laughs to teary eyes and shaky voices as some expressed their gratitude towards Lowry.
Council member Nora Garcia thanked Lowry for being an extraordinary teacher and mentor to her throughout the years and gifted Lowry an antique cookie jar to add to her collection.
"I appreciate Linda's lessons, I appreciate your honesty and I don't think I appreciated how much you actually do for this city and how hard you work and why we are in the position we are in because of you," Garcia said. "I hope to make you proud by making waves without tipping the boat over."
After each council member had the opportunity to give thanks for Lowry's service, community members were also given time to speak.
Resident and member of the Pomona Valley National Council of Negro Women Jeannette Ellis-Royston recalled various instances where she had the opportunity to work closely with Lowry. During a meeting circle in 2016 at the Unity Church of Pomona, Royston remembered being surprised by Lowry's attendance at the community meeting.
"It was amazing to have Pomona city manager to sit in a community circle to better the city of Pomona. That was amazing to me. I appreciate that. As a community activist, I realize we can't do much without the city manager," Royston said. "I really got to learn who the city manager really was and she is a person with compassion, and with a level head."
The city council awarded Lowry the highest honor of service to the community, a Pomona goddess, despite the council not typically awarding this achievement to the city manager. Lowry was also presented a proclamation on behalf of the president and all the administration at Western University of Health Sciences for her years of service to the community of Pomona,
"What I've discovered in the last three years I've worked with you is that I know you love this city and I know you care about this community," Mayor Tim Sandoval added before moving on with the agenda.
Leave a Comment