La Habra Heights Spends $975 On Portraits, Votes Out Oversight Proposal
Council votes to keep status quo despite criticism over spending and the amount of necessary oversight for Matrix Oil
https://soundcloud.com/josh-san-880275901/lhhcc-jan-13
Though their general fund budget is only around $6 million and they project to spend $44,337 more than the $3,419,425 they expect in revenue, planning commissioner Stephen Blagden offered one way La Habra Heights could cut down their costs by about $1,000 at the Jan. 13 council meeting.
The council approved the expenditures listed on the warrant report, which totaled $134,420 in payroll expenses and $288,466 in payments to vendors, for a total cash outflow of $422,886 without as much as a word. Blagden voiced disapproval at the $975.14 expense for staff and council portraits and added that past councils struggled to fit meeting minutes into the budget.
"On the warrants, I see $1,000 for council and staff portraits," Blagden said. "Really? Who wants to explain that? Detailed meeting minutes, important for documenting the decision making process and city history, are put off because of cost, yet there is $1,000 for portraits."
For reference, these portraits cost more than the entire bill for electricity from Southern California Edison, which was also listed on the warrant report at $968.71.
Council also approved $113.66 on business cards for two individuals, Mayor Pro Tem Dennis Laherty and building official Scott Fazekas, in the warrant report. Fazekas was listed as a contract employee on Dec. 10, 2018, and runs the Irvine firm, Scott Fazekas & Associates, Inc., that provides plan check services to the city. His cards had a total of $59.54 billed as printing expense, while Laherty's $54.12 worth of business cards were billed as special departmental. Laherty was elected to council on Nov. 5, 2019.
The city also refunded $1,908.56 to the four candidates in the last election for their $477.14 deposits to file candidate statements in the same report that was passed in the consent calendar.
Discussion on the minutes did come back from the Dec. 9 meeting, only to be continued to the next meeting after council member Norm Zezula took an extensive amount of time to argue in favor of narrative minutes, in an effort to "save everybody's time on this" when reviewing old meetings. City manager Fabiola Huerta said that back in 2006, there was a contracted employee hired to take narrative minutes by transcribing meetings, and that the employee costed around $7,000. The city found it cheaper to use the action minute format alongside indexed videos, since that format only states what direction was offered to staff or how the council voted.
"I personally can read a lot faster than I can listen," Zezula added. "I think that's true for all of us. It's a lot faster and a lot quicker to go through narrative minutes and pick out what the necessary information is, and then if necessary go to the tapes, than it is to actually listen through a whole bunch of tapes even using the index."
The discussion of the minutes came after another discussion about when a provisional second council meeting date might be added for an as-needed basis. Staff recommended the third Monday of the month, but Zezula gave an explanation of why Mondays are the worst days for him with his other obligations. Zezula added that he has had to postpone several appointments for council meetings, before also adding that other council members have done the same. He asked for a different day of the week to be considered.
After his comments, Mayor Brian Bergman offered an alternative.
"We don't need to memorialize this, we can just leave it the way it is and just use the special meetings if we need to like we have in the past," Bergman said. "We just meet the one Monday like we always have and then if there's a special meeting, we poll the council and set up a date that works for everybody."
When Bergman offered to let the issue go in favor of the status quo, Zezula insisted it still would be better to pick a secondary meeting date instead of planning around changing schedules. After much ado, and with council member Jane Williams stepping out, a 4-0 vote came for Zezula's preferred day of Thursday. If a second meeting is needed for the city, it is to be held on the fourth Thursday of the month at the same time of 6:30 p.m.
The consensus was lost when it came to oil.
Council member Carey Klingfus requested that this discussion on adding a new potential oversight committee on oil drilling be added to this agenda. His request had support from the planning commissioner.
"When this was brought up for inclusion in the settlement agreement, the mayor said we can do it afterwards. It's afterwards now and this is the time to do it," Blagden said. "It is best to establish the committee before the redrilling starts."
Another speaker had a different opinion regarding Matrix Oil. An oil company owner, Jonathan Gregory, advocated against an oversight committee for the oil drilling between the company and city.
"Not real sure what the discussion will be about as far as that goes. We just entered an agreement with the city which I think is a win-win for the residents, the city and for our company," Gregory said. "That agreement provides for a lot of oversight."
Gregory then added that the company already has to go through a lot of regulation, and that the city already has an expert consultant that is serving in an oversight capacity for the time being.
"I don't have a problem with transparency. I don't really have a problem with oversight, but sometimes you can over-oversight and slow down a process that I think we really worked hard on to find a way to bring revenue, again, to the residents and to the city of La Habra Heights," Gregory added. "Our company, I believe, is the largest taxpayer here in the city and we're talking about adding additional revenue to the city's budget to the tune of several hundred to a million dollars a year. I think that could be very useful to the city, and I don't want to get carried away with over-oversight."
Gregory then said the city does a good job of monitoring the company's actions and made another reference to the expert consultant that would be included in the company's meetings. He added that this city consultant will receive regular reports on the company's activities before adding the following closing remark:
"So as you think about what you would like to add as far as oversight, keep in mind what you already have, because I think what you already have in place is not only acceptable. I think it does a good job of keeping the communication open between our company and the city."
Laherty was in disagreement with Blagden and Klingfus. Laherty began the discussion by stating that forming an oversight committee would be based on mistrust, and that he felt confident in Gregory's openness and honesty, as Gregory has been at council meetings to discuss issues.
Klingfus then asked Laherty whether he truly thought that Gregory would tell council if their company made any mistakes and said that if there is nothing to hide, then the oil company would have nothing to worry about. Laherty said that Gregory invited him on a tour, and that Gregory had provided more information than Laherty had even asked for.
"All it is, is being transparent," Klingfus said to Laherty. "If he has nothing to hide, why would we not want to be transparent?"
There was more back-and-forth as Klingfus said having a committee would be transparent, and Laherty saying that he felt the company was already transparent enough with a resident expert in the field watching them.
"We could call that super triangulation, setting up people in the community to go after another person [the expert]," Laherty said in response to Klingfus' attempt to add the oversight committee to his motion. "My motion is to trust the expert we have trusted. We've had no question to raise any objections and that's my motion. If people want to get together over coffee and talk oil, that's everybody's prerogative."
Zezula, for his part in the argument, said that the implicit mistrust Laherty referenced was based in the founding of the country. He also said that checks and balances came about because the founders did not trust themselves. Zezula said he found nothing wrong with citizens checking things and said that oversight was positive.
Mayor Bergman then added that there were 6,000 residents out there to serve as oversight and that he would want their expert to stay as oversight and the residents to pick up the telephone. It was then clarified they should call the city manager, and not the consultant.
Williams brought up a side point that the roads committee was not an oversight committee, as Zezula said it was, and rather served as a spot for a topic the council did not have time for. The discussion then returned to the basic argument of whether there should or should not be an additional oversight committee past the consultant expert.
Zezula concluded by adding that he was sure everyone agreed that the consultant was good and should not be removed, but that he wanted oversight. In response, Williams said that this would be giving the city's expert a "new job" by adding a committee around him.
"I find it interesting, Norm, that you would be willing to give Eric a whole different job that he didn't even apply for," Williams said as she voted yes. "You can't do that without talking to the person."
Before Zezula could respond, the vote ended 4-1, with Zezula against. Despite Klingfus doing most of the arguing for an oversight committee, he wound up with the majority in voting for the status quo.
Leave a Comment
About the Writer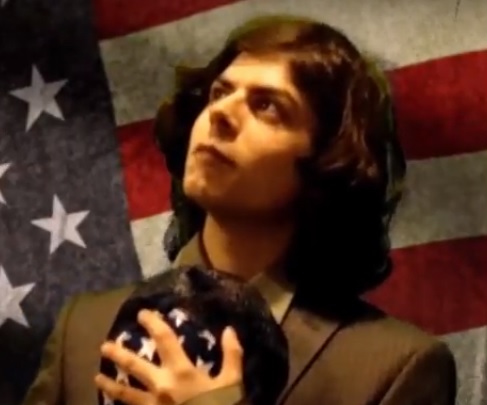 Joshua Sanchez
Joshua Sanchez is the former Editor in Chief and News Editor of SAC.Media. He was previously the managing editor of LAHS' student newspaper,
The Conqueror
. A portfolio of his reporting work can be found at
jdjoshsan.wordpress.com.