Sophomore Hannah Grady came into the 2019 season for the Mt. SAC women's soccer program with a goal in mind.
"Where I want to be is Division 1, so I know I'm not going to be able to body everyone off the ball at the Division 1 level if I don't have the physique or the muscle build up for it."
A graduate of Alta Loma High School, Grady is a communications major at Mt. SAC and a midfielder on the soccer field. Grady played club soccer throughout high school, first playing for Manchester United Silver until she was 17. Grady then played for I.E. Surf, now called I.E. Legends, where she said she met "the coach who had the most impact on [her] as a player."
Grady's I.E. Surf coach, Christopher "Cle" Kooiman, played professionally in both Mexico and the United States, including the first Major Indoor Soccer League, Western Soccer Alliance, American Professional Soccer League and Major League Soccer. Kooiman was a member of the U.S. National Soccer team in 1993 and 1994 and a member of the U.S. team at the 1994 FIFA World Cup.
"When I first started with him, he [said], 'We'll get you going to a D3 school' and I knew that wasn't what I wanted but I knew that's where I was at currently. Being with him for a couple of years, I was able to get to 'We can get you going to a D1 school,' and that was the biggest change to me."
In 2018, Kooiman was diagnosed with prostate cancer, and told his players the news after one of their tournament games in Vegas.
"We all just started crying, but I'm so glad that he is still here, and he fought and got through chemo so he can still be here for his kids," Grady said.
Grady initially had offers on the table to go play at a higher collegiate level, but said she felt like she still needed to grow both mentally and physically as a player. Grady received 1st Team All Conference as a freshman at Mt. SAC and NCAA qualified to transfer at any time.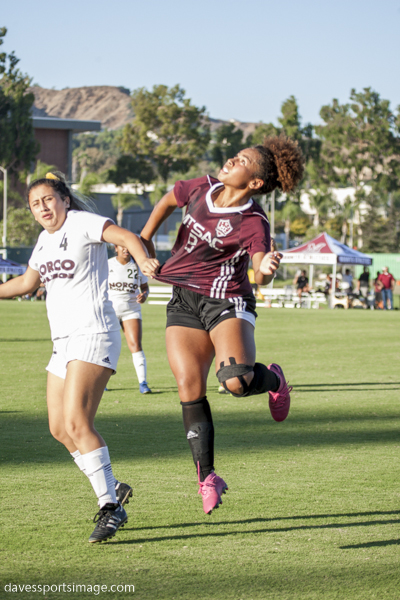 Grady's biggest supporter has been her mother.
"Although there were times we didn't always agree, especially on my decision of staying, I know that she always has my best interest at heart," Grady said. "She sacrificed a lot for me when it comes to soccer, and provided for us [even though] we didn't always have the means. I really appreciate her and all she's done for me, and I hope I'll be able to take care of her as she did for me by herself."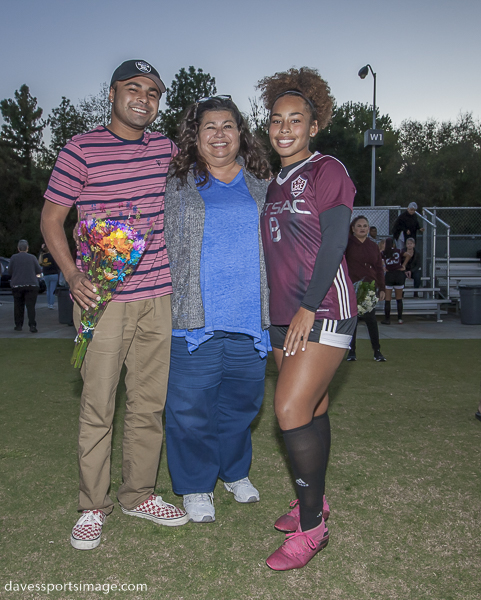 Grady's 2019 statline of 10 goals, six assists and one game-winning free kick against undefeated Cypress College is a step up from her three goals and five assists in the 2018 season—showing the hard work and dedication she puts into her training.
"I knew what I needed to work on and what I needed to focus on was being able to keep the ball low when I take shots because I do have a rocket for a leg…that was my big issue because I felt there were a lot of opportunities I left unfinished."
Grady added, "This past summer I just really went back to the basics. Practicing footwork everyday, juggling … I came in with the mindset knowing this is my last year to do what I needed to do to get where I need to be."
Grady plans on using her communications degree to get into sports broadcasting, and hopes to play at the professional level one day.
"Depending on how my three years went, I think it can be a possibility for me to go [professional]. I would appreciate if that were to happen if God were to see that in my future, but if he doesn't, I don't think I'd be unappreciative of the time that I got to spend with it," she said. "Soccer is definitely my passion, so if I could play that for the rest of my life and get paid, that would be cool."