A Place To Be Proud
The Mt. SAC Pride Center offers its unending support to queer students of all backgrounds and experiences
Building 26A houses an intimate space where queer students can feel safe, comfortable and be surrounded by others who share similar identities.
The Pride Center offers a sanctuary in which queer students can not only get support in their academics, but also in their personal lives. Students are welcomed into a supportive environment in which they can disclose their experiences to others whose stories may parallel their own.
"We definitely saw a need in our LGTBQ students that they needed a space," Program Coordinator Melinda Bowen said. When someone feels like they do not fit the mold, or they need guidance, the Pride Center offers that space.
Although the Pride Center is open to anyone, space is limited.
Bowen said, "We really encourage folks to give up that seat for the people it's supposed to be serving." About 100 students check in each day to the center and are greeted with a quiet space to study or to just be at peace.
The Pride Center wants students to know that they are not alone, whether they have come out, are considering it or are unsure at the time.
"A lot of our students have said that the Pride Center has changed their lives and even said, saved their lives," Bowen said.
The Pride Center also offers resources for students who feel like they are in crisis. They have a relationship with the Health Center, where students who need immediate help can go. If a student needs help, the folks at the Pride Center will do everything they can to support them.
More support can be found in events held in the Center for subgroups in the queer community, like the Lesbian Identity Group, Gender Defenders and No, We aren't just confused. These groups practice confidentiality so that students can talk about what's going on in their lives, and vent to peers who understand so that they don't feel like they have to go through it alone.
Students have a chance to blossom into who they really are, a service that previously might not have been available to them.
More than anything else, Bowen said that she personally hopes the Pride Center provides "a space where our students can come and be safe to develop into the person they were born to be."
In an imperfect world where youth look for a space to belong, building 26A, room 1630 at Mt. SAC strives to provide students from all over the gender and sexuality spectrum what they are looking for.
Leave a Comment
About the Writer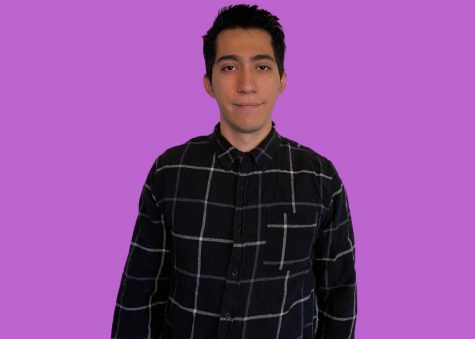 Eric Tadeo, SACDawgs Editor
Eric Tadeo is editor of SACDawgs, a sports series highlighting the Mt. SAC athletes on SAC.Media. He is also a sports and news reporter for SAC.Media.